Save money and update your home decor with spray paint in only minutes.
Transforming home decor accessories and furniture with a can of spray paint takes only minutes, while brush painting these items can take hours and sometimes days. No wonder this miracle product, once the favorite tool of graffiti artists, has home DIYers singing its praises.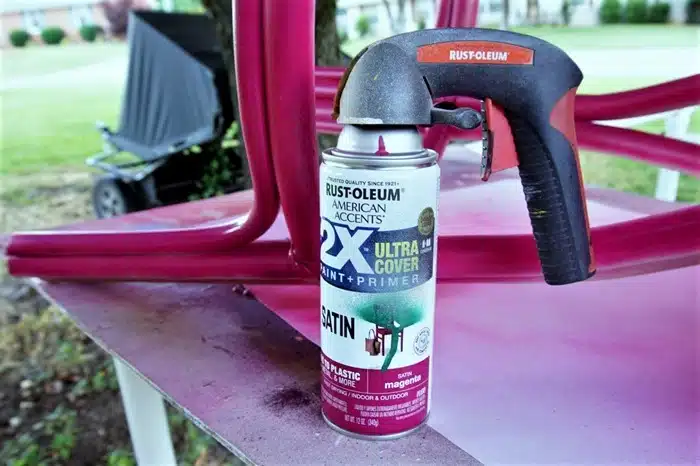 Homeowners have been tackling do-it-yourself projects for years, and updating home decor and furniture with paint is popular with DIYers. They may have quality furniture, but it needs to be updated. It isn't easy to justify donating or tossing out items that can be updated using spray paint. The expense of spray paint is minimal compared to buying new furniture and decor.
Take a simple dining chair with a fabric seat needing a makeover. A coat of spray paint on the wood and a change of fabric on the seat and the chair is totally transformed. This project can be completed in half a day or less.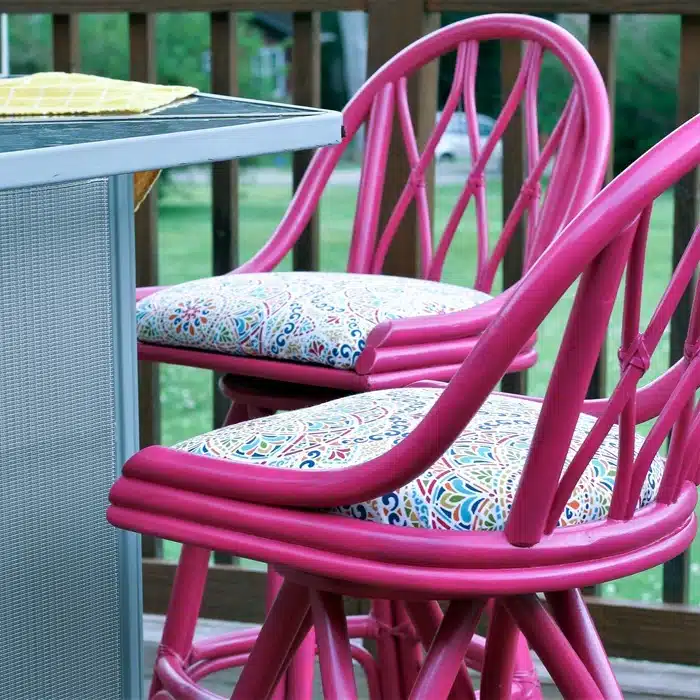 Home decor accessories such as photo frames, vases, wall hangings, and lamps are perfect subjects for spray paint makeovers. Apply painter's tape to add graphic details to items, and they become works of art.
Why Choose Spray Paint
Today's fast-paced lifestyle has homeowners looking for ways to create a beautiful and inviting home in the easiest and quickest way possible. Using cans of paint and brush painting items is time-consuming and costly. Spray paint allows DIY homeowners to get creative, show off their style, and save time and money.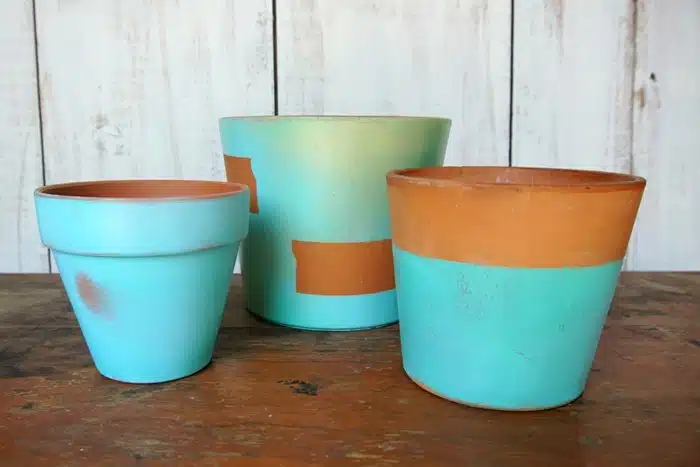 Availability
Spray paint is available online at Amazon, eBay, and paint brand retailers. It can be purchased at Walmart, various discount stores, and local home improvement stores such as Home Depot and Lowe's. Craft stores like Michael's, Joanns, and Hobby Lobby stock a small selection of spray paints for crafting purposes.
Budget Friendly
Spray paint is the answer to updating home décor without breaking the bank. Depending on the size of the pieces, painting several home decor accessories with a single can of spray paint is possible. Paint coverage varies depending on the brand, paint viscosity, and the project surface. A 12-ounce can of spray paint has an approximate coverage area of ten to twenty-five square feet.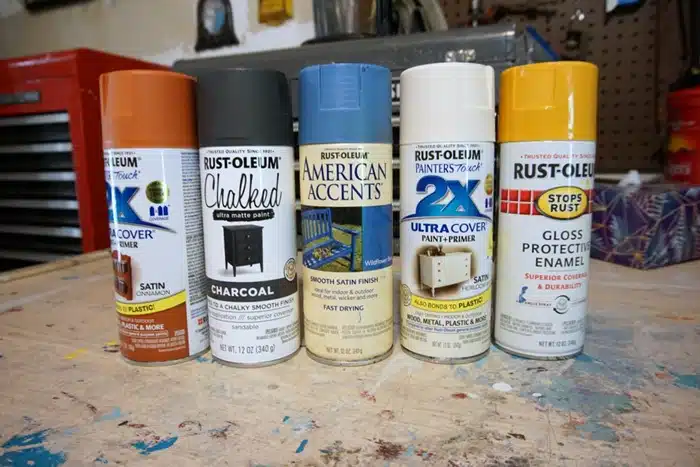 Variety Of Colors
A wide range of colors and finishes are available. No matter your style or color scheme, there is a spray paint color to match. When deciding to update a chair or bench with a fabric seat, take the fabric to the store and match a color in the fabric design with a spray paint color.
Selection Of Finishes
Other than the basic sheens from matte to high gloss paint, there are many specialty spray paints to achieve unique looks. These finishes include stone, camouflage, metallic, chalky, crackle, mirror, stain glass, glitter, and spray paint to use on fabric. Also available are formulas to stop or prevent rust and spray primers for questionable surfaces.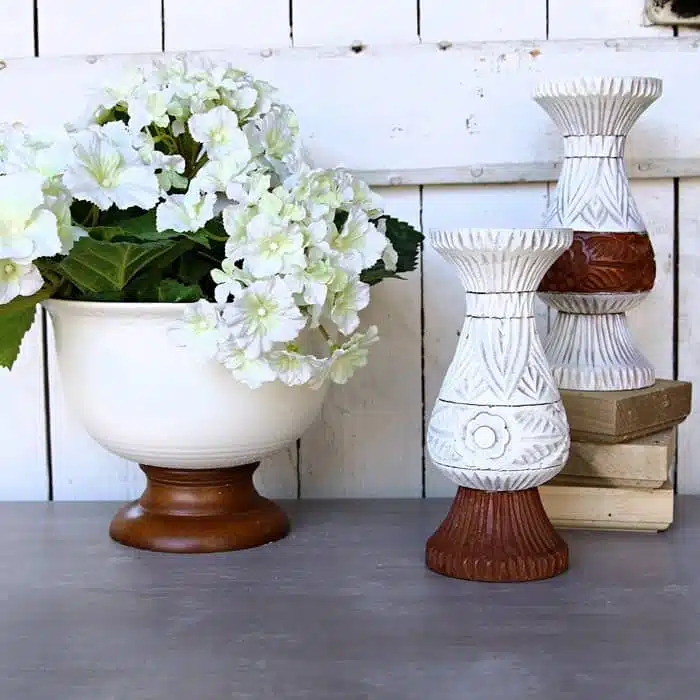 Ease Of Use
Spray paint is an aerosol in a pressurized container and is relatively easy to use. A large surface area can be covered with spray paint quickly, whereas brush painting is slow and time-consuming. Extra tools such as paintbrushes or rollers are unnecessary when using spray paint. Read and follow the directions on the can for best results.
Fast Results
It only takes a few minutes to spray paint a photo frame or similar small objects. Depending on the size, a larger piece, such as furniture, will take longer to paint. The drying time for spray paint is very short, usually 20 minutes or less. A project piece can be completed in less than an hour and back in place the same day.
Things You Can Paint With Spray Paint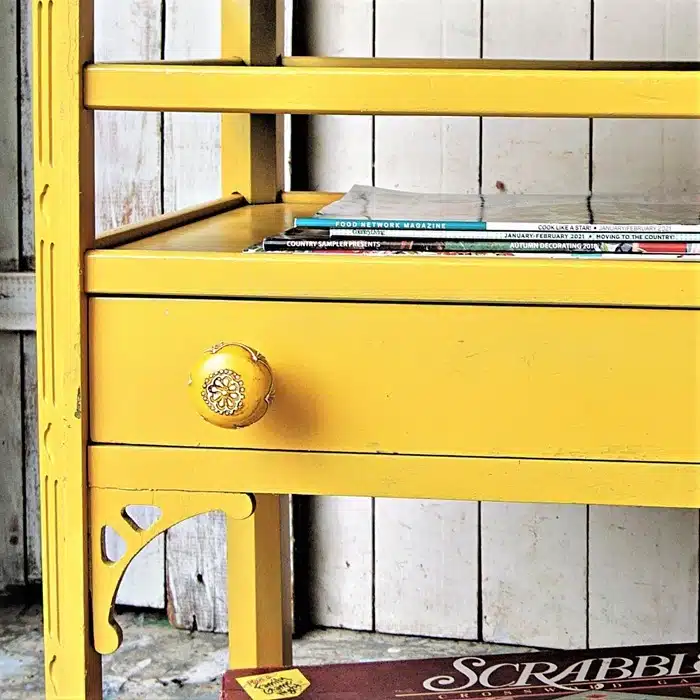 Furniture
Dressers, chests of drawers, tables, chairs, bookshelves, stools, benches, and more can all be transformed using spray paint. Paint a portion of the piece, such as drawers on a dresser, for a unique two-tone look, or spray paint a horizontal or vertical metallic stripe on a black chest of drawers.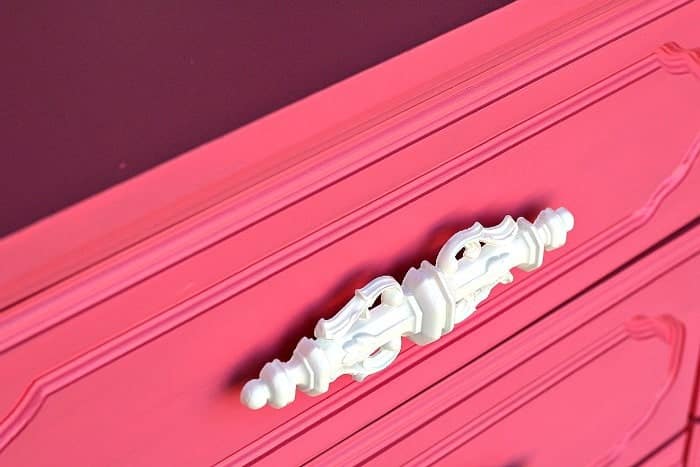 Fixtures and Hardware
Update metal fixtures like chandeliers, door knobs, cabinet pulls, furniture knobs, faucets, and even curtain rods with paint formulated to adhere to metal.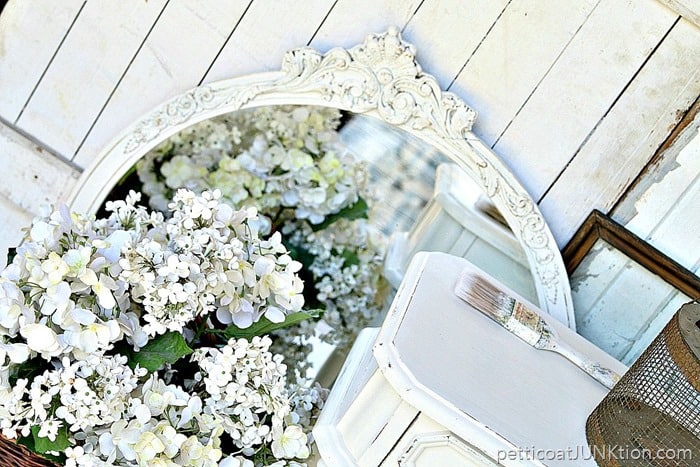 Home Decor Items
Picture frames, vases, mirrors, lamps, planters, and baskets are home decor items that can be updated using spray paint.
Craft Projects
DIY projects like birdhouses, terra cotta pots, glass jars, or even holiday ornaments are easily decorated using spray paint.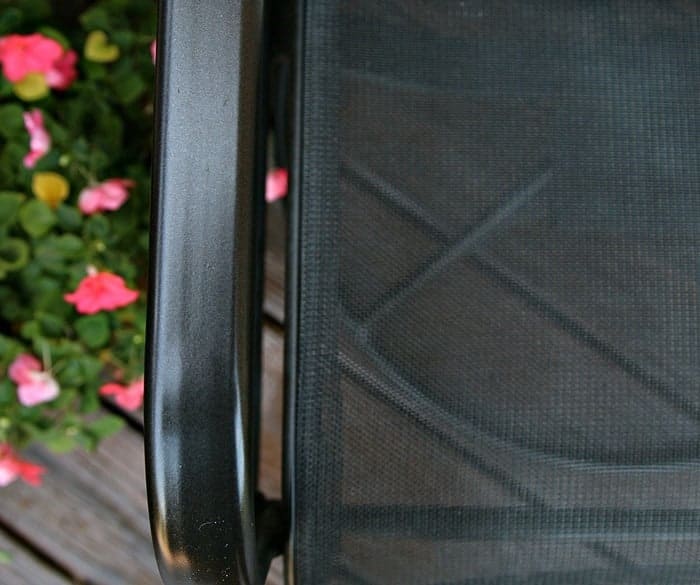 Outdoor Items
Modernize patio furniture made of mesh or metal, flower pots, plaster garden decorations, wood fences, and mailboxes with weather-resistant spray paint.
Fabric
Specially formulated spray paint for fabric creates a washable paint finish.. The paint adheres to the material without making it stiff. Customize items like t-shirts, curtains, and upholstery.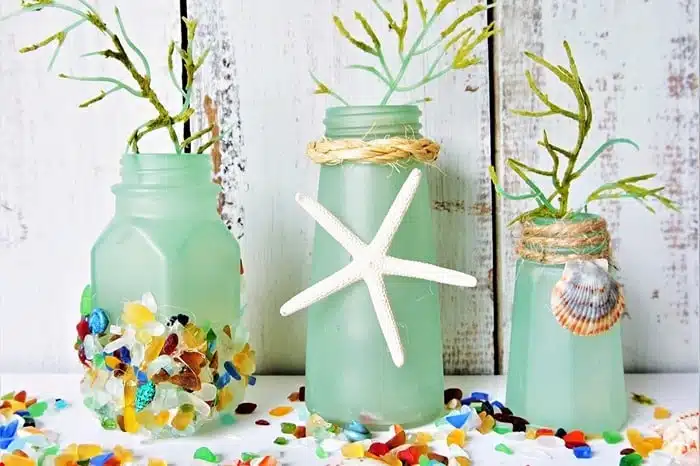 Glass
Glass bottles, jars, and windows are easy to decorate. However, using paint specifically designed for glass would be best. Some spray paint formulas make it possible to create faux mercury glass and faux sea glass.
Spray Paint Brands
There are many spray paint brands, and they all make basic finishes such as matte, flat, satin, gloss, semi-gloss, and gloss. Below is a list of specialty paints for home decor projects from the top two spray paint brands in the United States.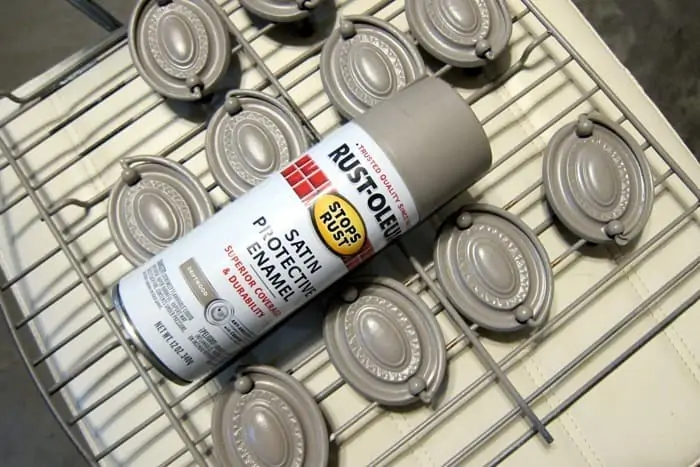 Glitter

Glass

Chalked

Hammered

Glow-In-The-Dark

Chalkboard

Outdoor Fabric

Mirror Effect

Frosted Glass

Multi-Colored Textured

Textured Metallic

Metallic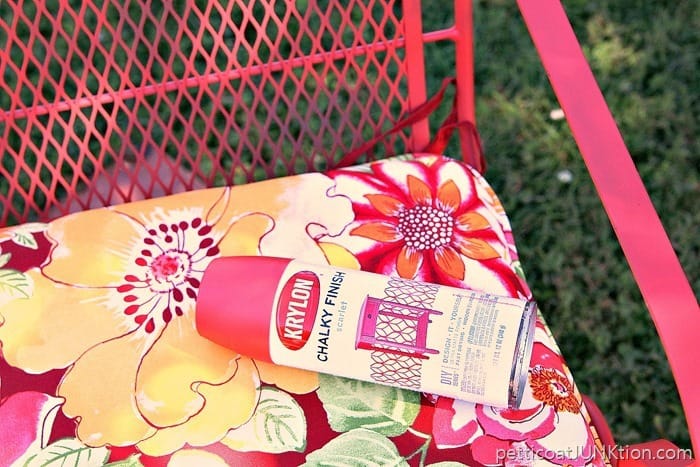 Krylon Spray Paints
Chalky Finish

Glitter Blast

Metallic

Shimmer Metallic

Foil Metallic

Chalkboard

Frosted Glass

Hammered Finish

Looking Glass

Coarse Stone Textured

Crackle Finish Basecoat

Stainless Steel

Camouflage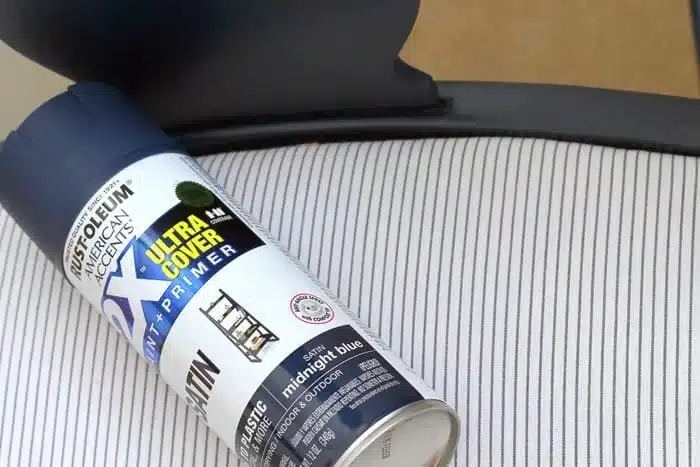 Spray Painting A Project
There are several things to keep in mind when using spray paint. First, read the can directions carefully and follow all recommendations. Paint in a well-ventilated area or, if at all possible, outdoors, and wear a mask. Cover furniture, flooring, or other items not to be painted. Shake the spray paint can well before and during painting. Apply the paint by moving the can in smooth back-and-forth motions over the project and apply several thin coats to avoid paint drips or runs.
Selecting the correct paint and following best practices will ensure a good outcome for your project.
This article first appeared on Media Decision
Author: Kathy Owen (Petticoat Junktion)
Kathy is the founder of PetticoatJunktion.com, a home décor blog focused on repurposing and upcycling furniture, old hardware, rusty stuff, and thrifty finds into unique home décor. Kathy's projects have been featured on the Home Depot Blog, Plaid Crafts, Behr Designer Series, and in numerous magazines. Read more about Kathy here.