Owl Junk Art Wall Decor
Make this owl using costume jewelry earrings and a vintage hardware pull.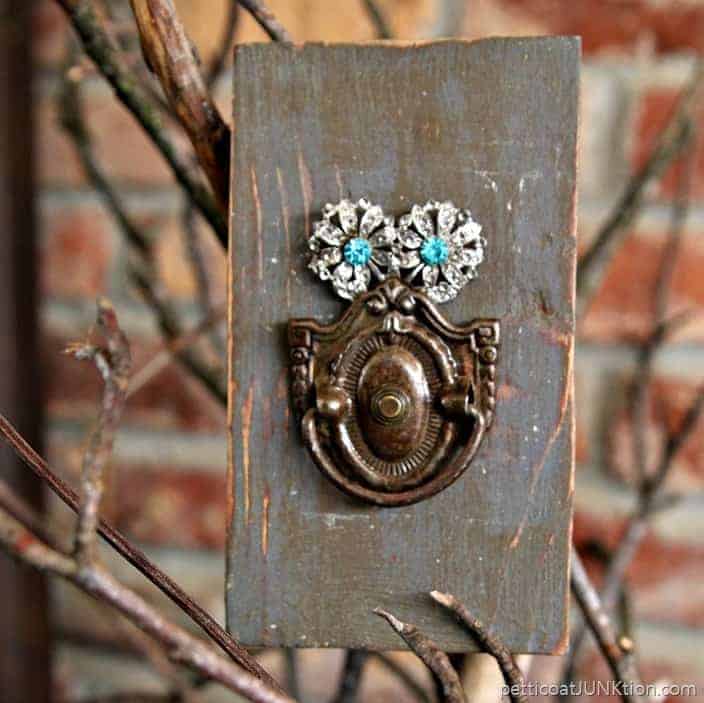 DIY Owl Assemblage Art
I braved the cold yesterday to get this photo and other in this post. The weather was gloomy and the light indoors was horrible for taking photos.
Natural light is always the best (at least for my photography skills), so I headed out into the 25 degree weather (snow on the ground too) to get shots of my finished diy owl assemblage art project.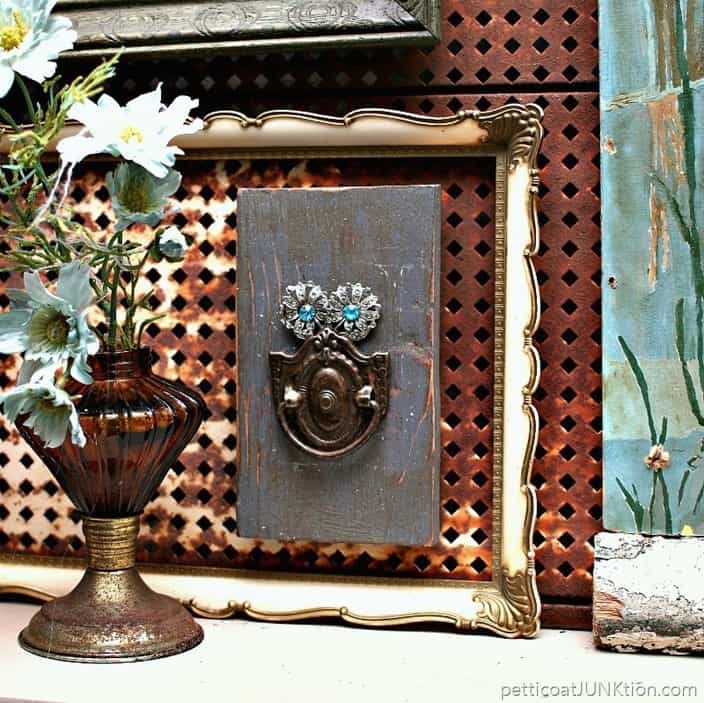 I got this photo of the owl on the mantel but it isn't the best.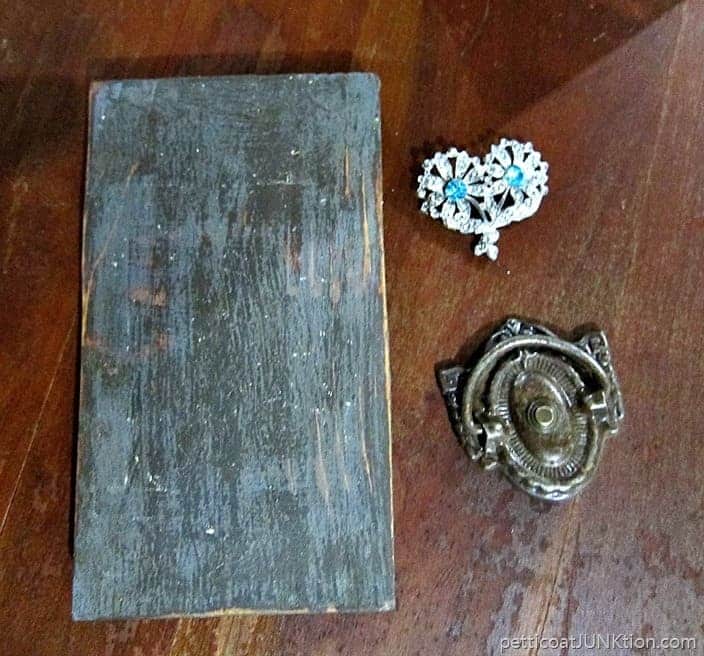 Last week when I made the Mermaid my granddaughter thought it was an Owl. I don't know how she came up with that. I did think it was interesting because I had these pieces laid out just waiting for me to put them together.
The flower broach has been in my bling stash for a while. Every time I looked at the broach all I could see were owl eyes. I guess it's the shape of the two blooms? Anyway, I would think about how to create the owl and always thought I would cut the broach in half …separate the eyes.
Luckily I spotted the drawer pull one day and ta-dah….an idea was born. I found a piece of reclaimed wood, painted it a soft gray, distressed lightly, and applied dark wax.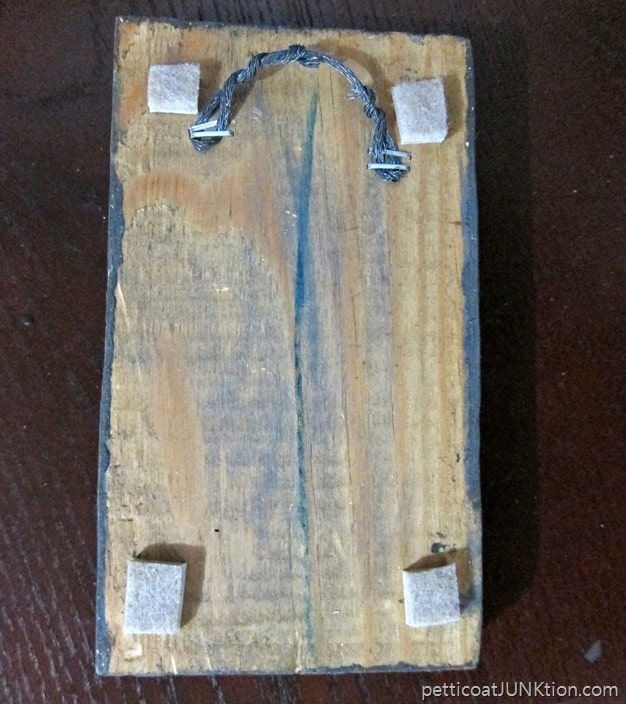 Before I attached the bling and pull I finished the back by adding a hanger and the wall protectors.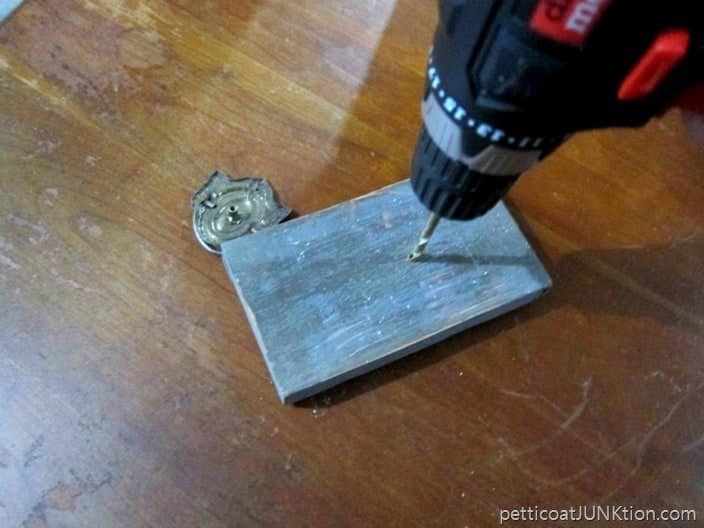 I drilled a screw hole for the furniture pull then attached it to the board. The pull has the screw attachment that has to be recessed into the wood….that's important for this project. I was able to attach the pull and it holds the "eyes" in place.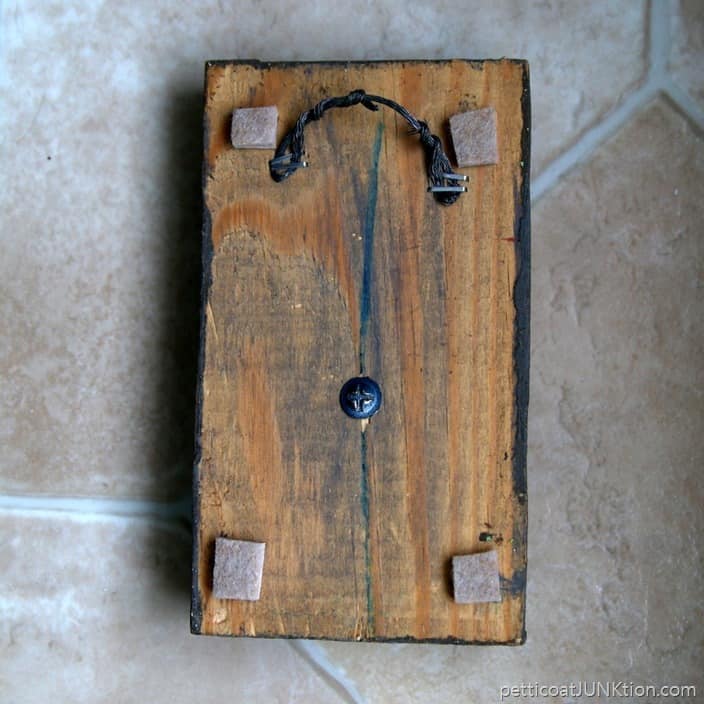 This is how it looks in the back with the pull attached.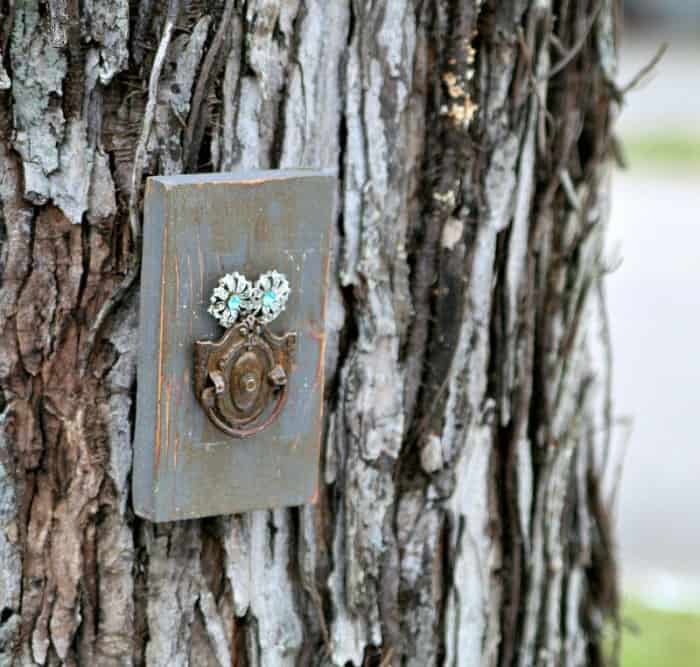 I bent the broach slightly and slid it under the pull. Then I tightened the screw until it held the "eyes" in place. And that was it. How about those turquoise eyes….pretty.
See my mixed media Mermaid here.
Do you have snow where you are? The oldest granddaughter has been out of school most of the week but my college classes haven't been canceled! The roads here aren't too bad. I love snow but I'm about over it all ready. Hurry Spring.
Have a great weekend! Kathy