Fabric Rag Garland
I have to say this is one of the easiest craft projects I've attempted. A fabric rag garland. I used all kinds of fabrics and recycled items but I kept the  colors neutral.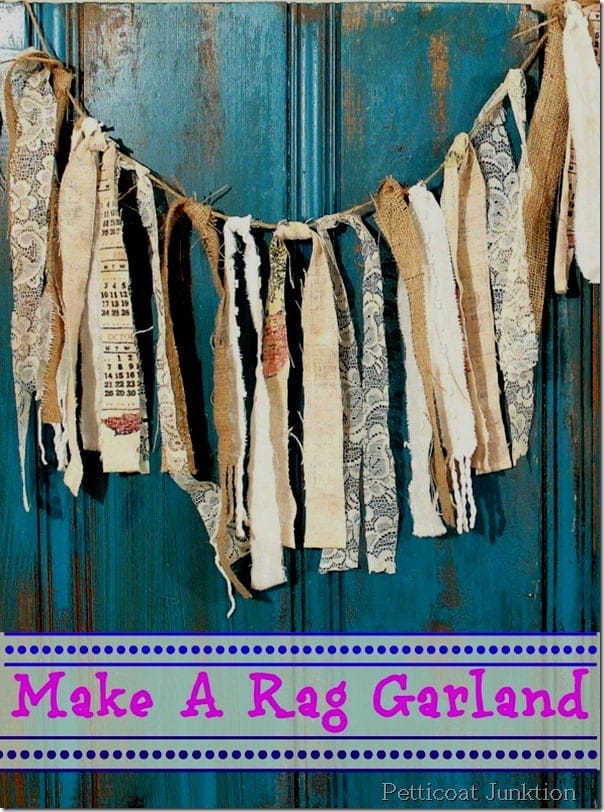 Fabric Rag Garland
The light colored garland really pops against the turquoise door.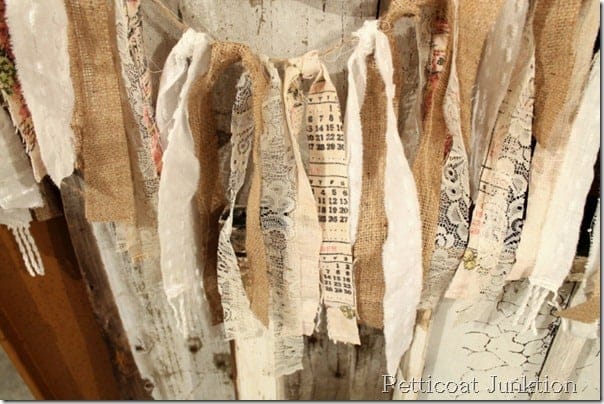 And it looks cool hanging on white reclaimed wood.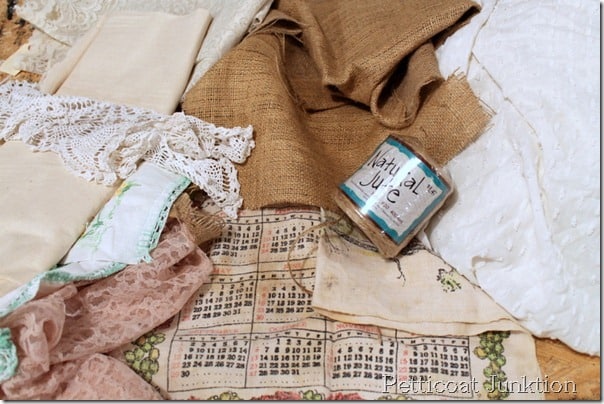 I gathered these materials from my fabric stash. I pulled burlap, lace, chenille, and even a vintage cloth calendar to work with. I used natural jute from Hobby Lobby for the stringer.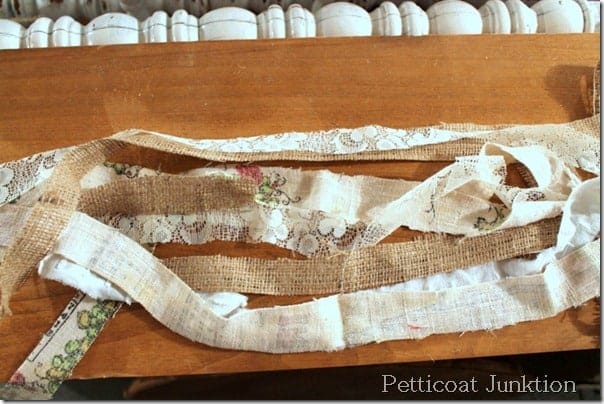 I cut strips of fabric and didn't measure anything. The strips are about 28" long, give or take a couple of inches, and 1'"-2"wide. The beauty of this project is that perfection is not required.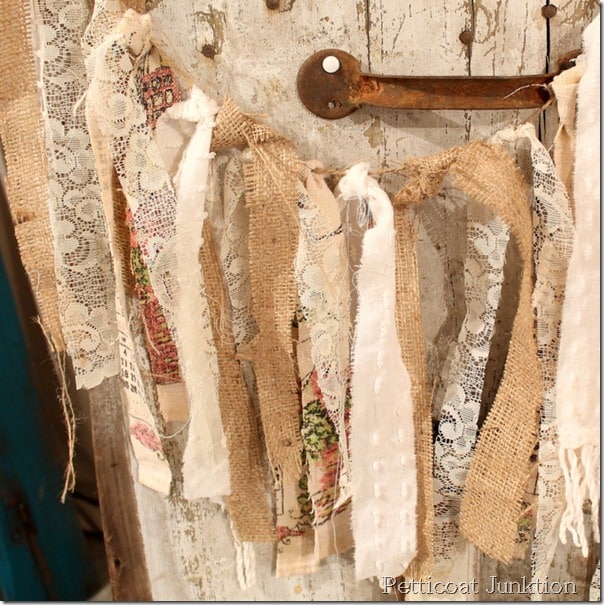 I tied the strips of fabric onto the jute and spaced them about a half inch apart. You can pack them tightly together or space them further apart for a simpler look.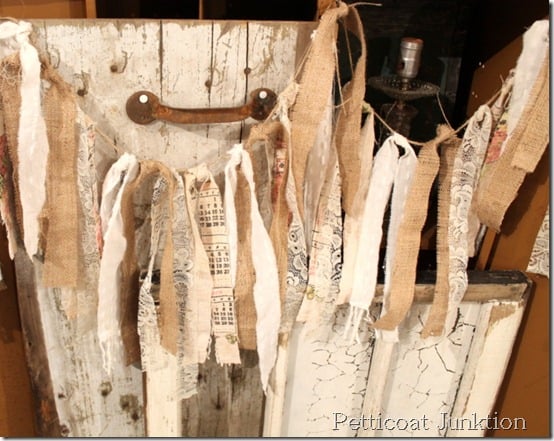 Very easy project….no thinking required! A no-brainer, perfect for me. The most time consuming part of the project is cutting the fabric.
You would be surprised what you could repurpose. See my list of things to save here….17 Things Not To Toss In The Donation Bag. 
Have you made a fabric garland? What's the easiest craft you created? Thanks for being here, Kathy