It's Monday and I have a great Nautical Style Furniture makeover to share!Did everyone have a good weekend? My husband waited on me all day yesterday, cooking…cleaning…helping with projects…just being sweet. I  received happy Mother's Day calls from both of my children, one lives in Alaska and the other was out of town. So I had a great weekend and I'm ready for whatever this week brings. But right now I have a project to share with you.
I'm still feeling beachy.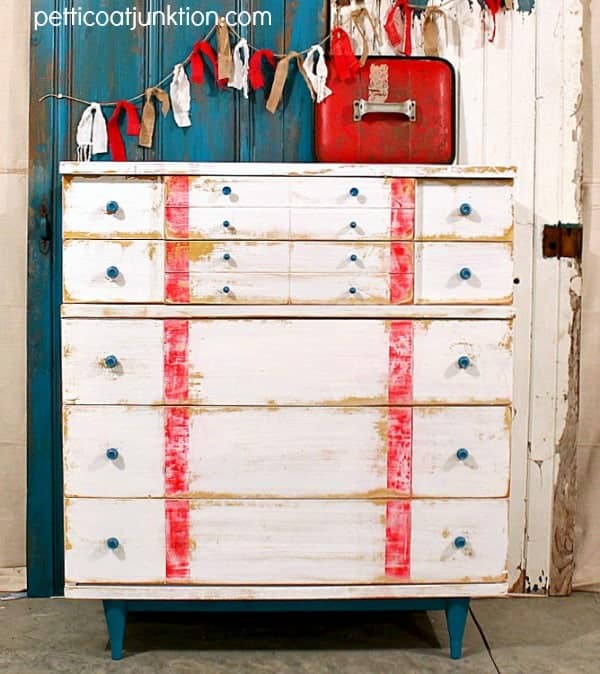 Can you tell?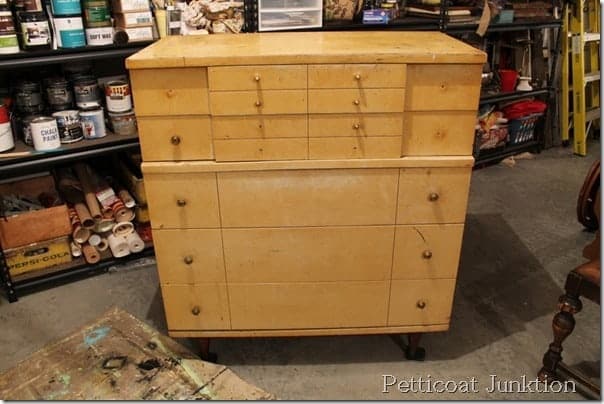 before, a chest I picked up at My Favorite Junk Shop
It was missing a couple of pulls so I found some replacements and decided to spray paint the lot. There were so many pulls I hated to spend the money to buy new ones.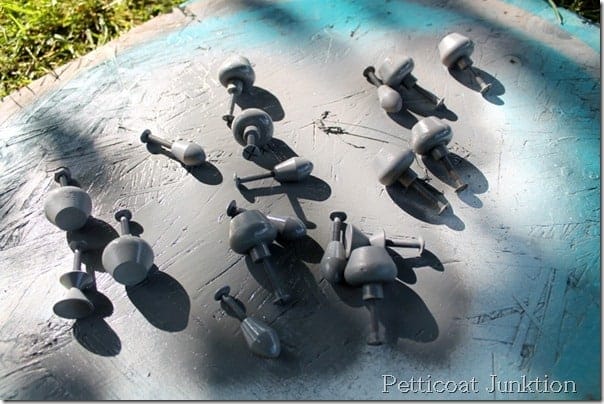 I used Rust-Oleum Spray Paint Primer in Gray as a base coat.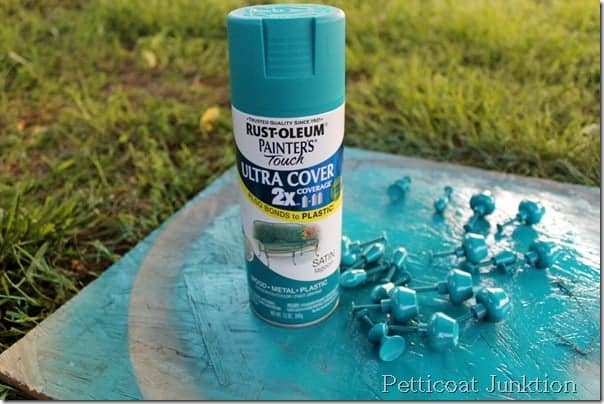 After the primer was dry I sprayed the pulls with my new favorite color, Rust-Oleum in Satin Lagoon.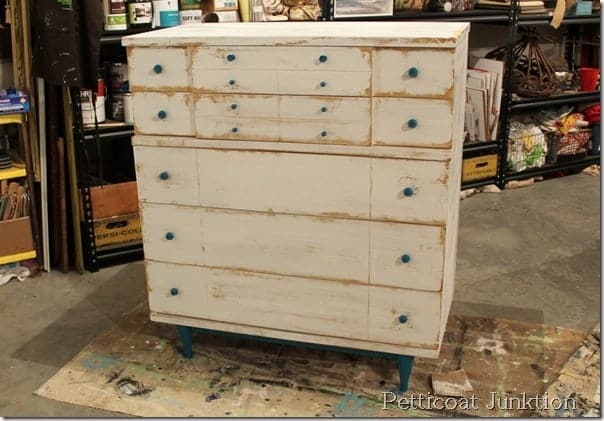 The chest was really beat-up with gouges in the top and sides so I went with a heavily distressed finish in satin white. I had a vision when I started the project of a single red stripe down the front but I put on the pulls just to see how it looked at this point. No, it needs that stripe or something.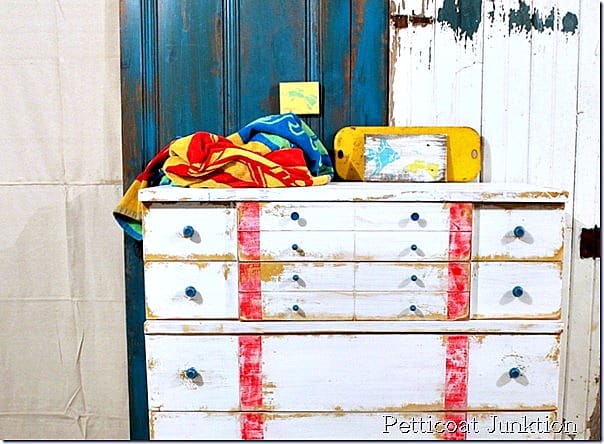 I painted on one stripe and that didn't look right so I painted another one so the look was symmetrical. Then I distressed the stripes really heavily
I also painted the legs and bottom board with paint I had mixed to match the satin Lagoon spray paint. I do really, really like this color.
So what do you think. Did I go overboard (pun intended) on the makeover? Would you call this chest Nautical Style Furniture? I painted a Beach Inspired Dresser with Numbers last week and this makeover is similar, yet not, if that makes sense. Please leave a comment below and let me know what you think! Kathy
Author: Kathy Owen (Petticoat Junktion)
Kathy is the founder of PetticoatJunktion.com, a home décor blog focused on repurposing and upcycling furniture, old hardware, rusty stuff, and thrifty finds into unique home décor. Kathy's projects have been featured on the Home Depot Blog, Plaid Crafts, Behr Designer Series, and in numerous magazines. Read more about Kathy here.