You guys leave comments with good feedback on my projects. Some projects you love, some you hate, and some are so-so. You are more passionate about furniture makeovers.
I gathered the top 10 furniture makeovers in this post by the number of comments from you, my readers. There were no surprises. I get the most comments on the furniture makeovers you like and the odd/controversial pieces you don't like
Some of the makeovers date by to 2012, and the photos are not the best. As always, you can click the pink text links to view the entire project. The list starts with number 10 and works up to the number one commented post.
Furniture Makeovers To Love Or Hate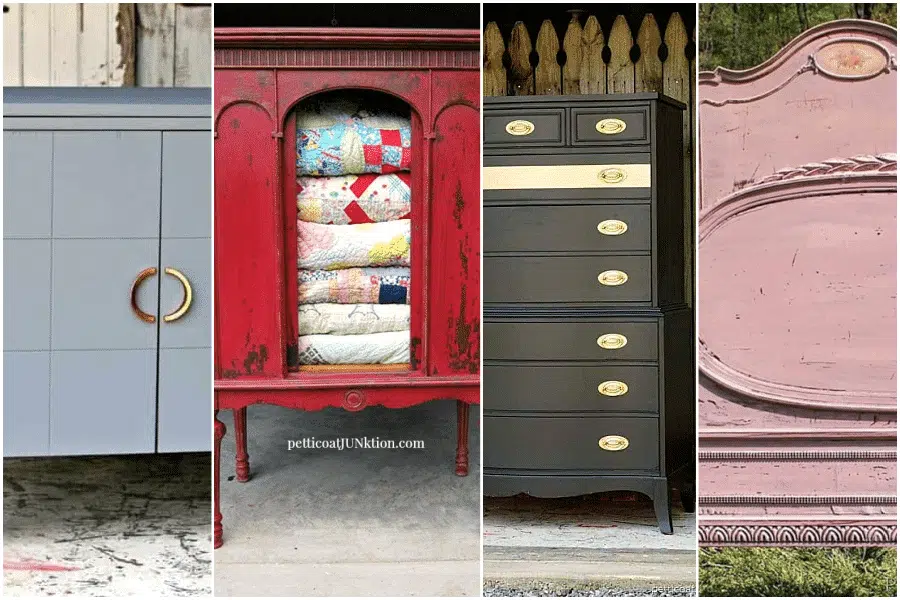 10. Silver Metallic Paint Adds Glamour To Furniture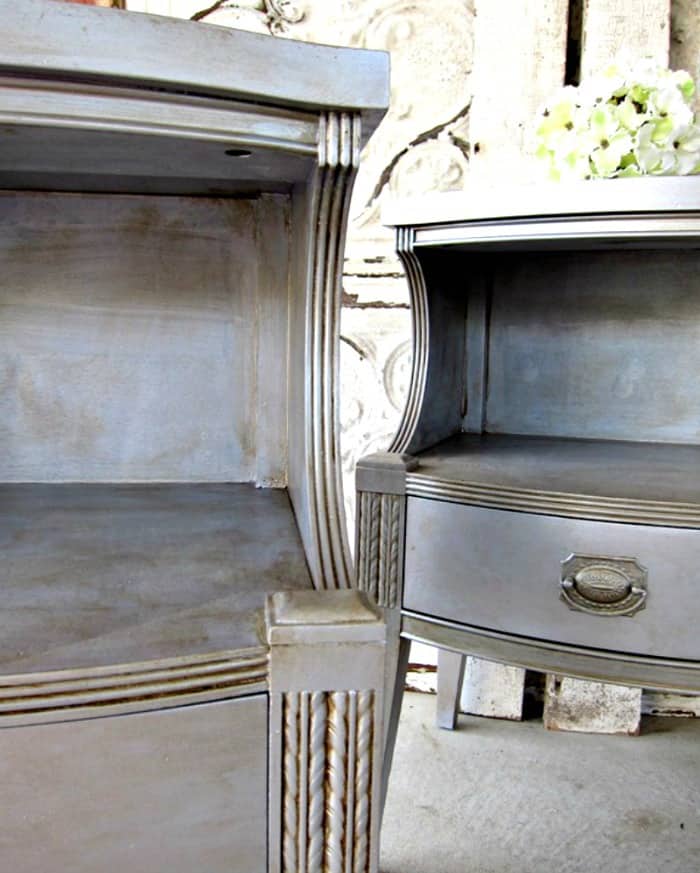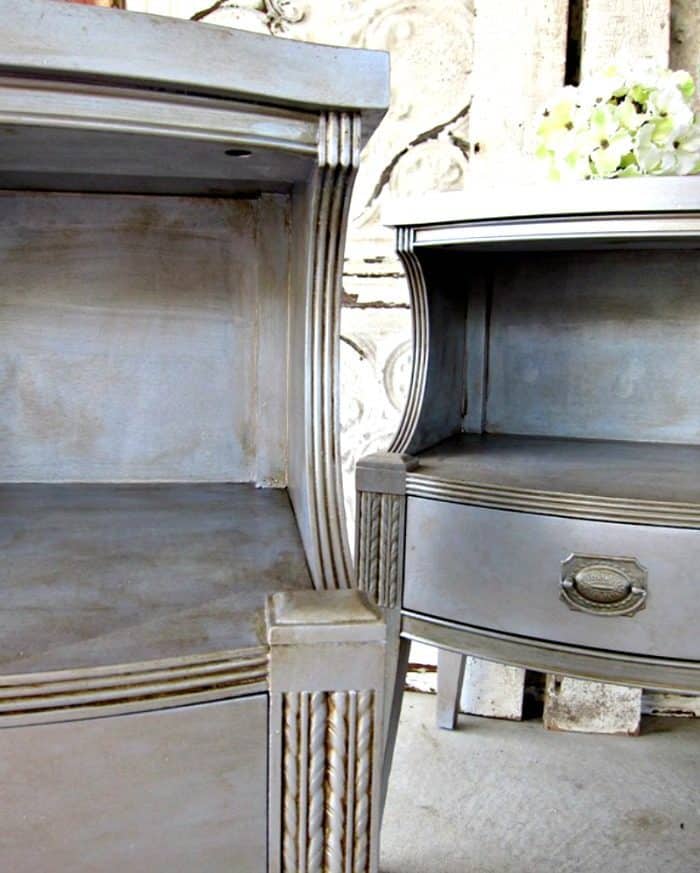 This pair of nightstands was my first go at metallic paint. The paint is Martha Stewart Precious Metals. They don't make this paint anymore and I recommend the FolkArt Home Decor Chalk, which has a line of metallic paints, including silver or Modern Masters Paint.
9. Red Rose Knobs And Metallic Paint Wash For Painted Furniture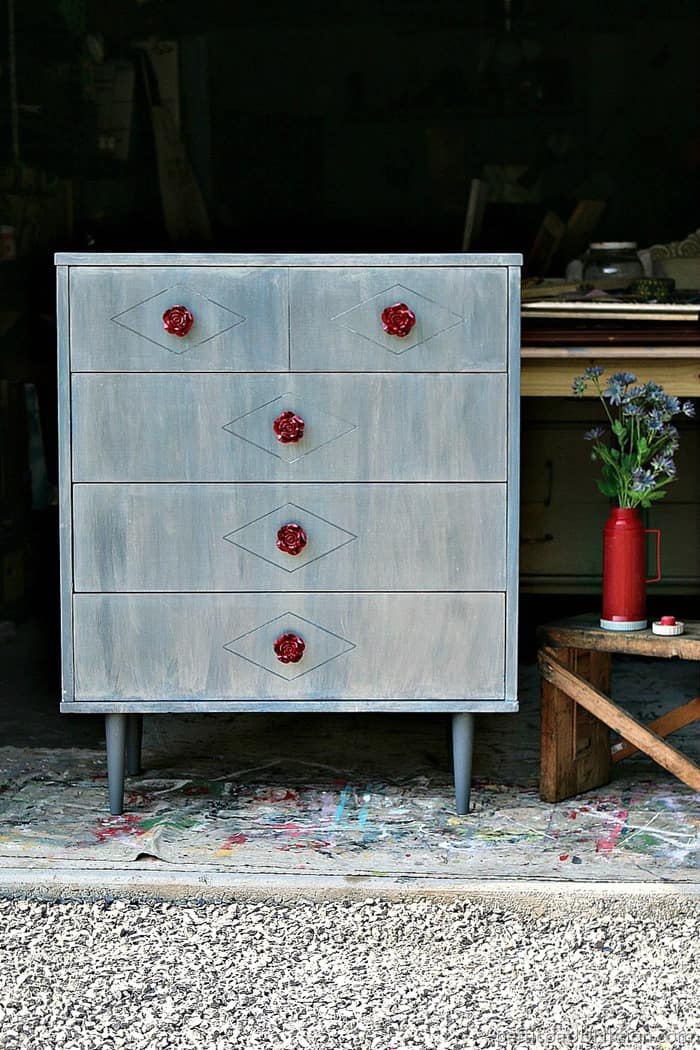 I went back and forth with this project. Once painted, it looked flat, so I tried a wash technique with different colors of paint. I also had problems choosing the right knobs. I loved the finished look and this photo doesn't do it justice. I admit it's not to everyone's taste.
8. Gray And Metallic Copper Color Combination Is A Surprise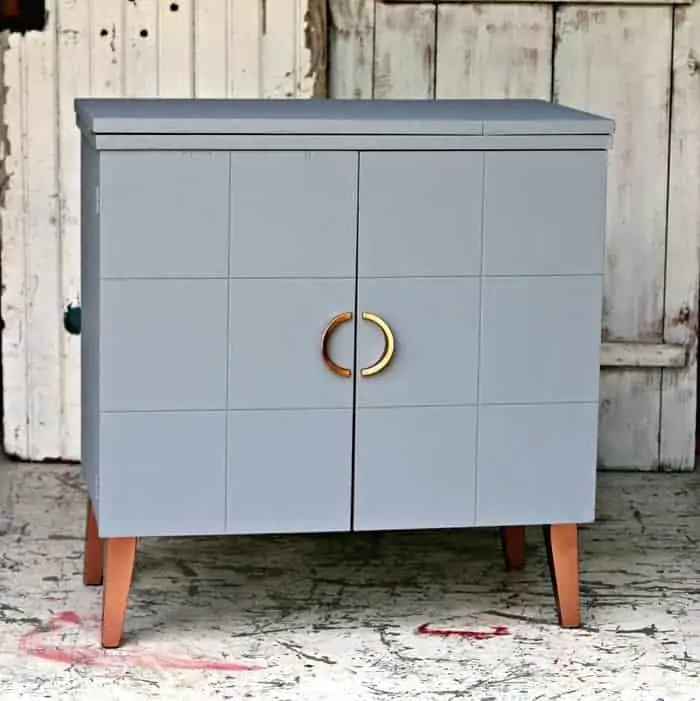 Who would think metallic copper and gray go together? Not me. The ah-ha moment came when I spray painted the legs metallic copper and then applied a gray primer to the cabinet. I liked the color combo so well I hunted for a gray paint color in my stash that was close to the color of the gray primer.
7. Vintage Radio Cabinet Painted Turquoise and Green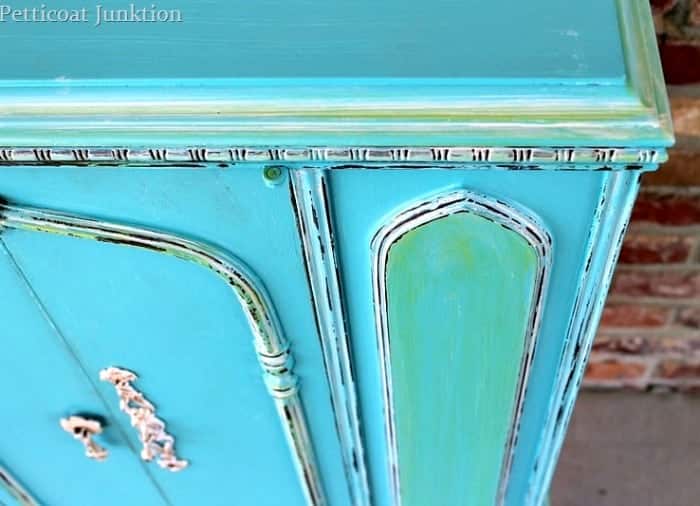 I painted this radio cabinet in 2013. The green and turquoise colors accented with white made this cabinet designer-worthy. There was distressing involved too. I need to find another highly detailed piece and try this technique and color combo again.
6.10 Steps to Prepping Furniture Before Painting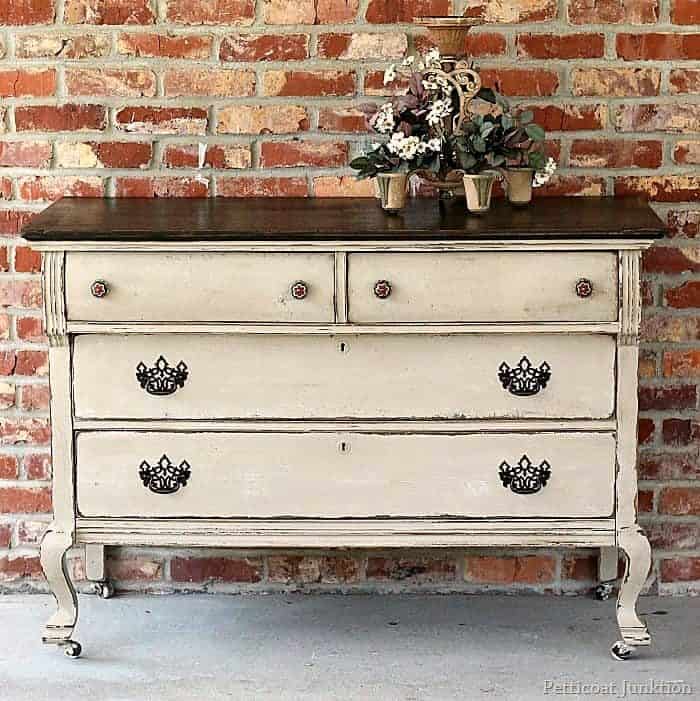 This vintage dresser was a mess when we got it and the JTS and I did a bunch of work on it before the painting started. The top is painted brown and the bottom a light neutral color. I spray painted new hardware for it too.
5. Add A Metallic Gold Stripe for Instant Glamour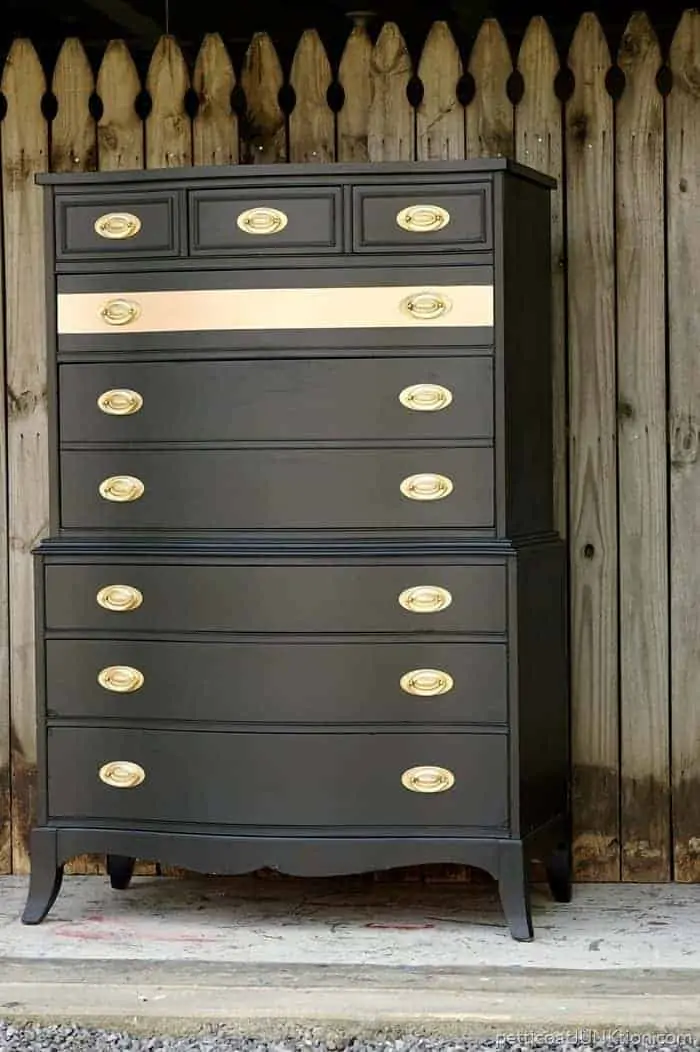 The gold stripe chest is sitting in our bedroom. I loved it so much I had to keep it. The gold stripe is rose gold spray paint and the knobs are sprayed to match.
4. Distress Painted Furniture Using Vaseline | Apply Between Paint Layers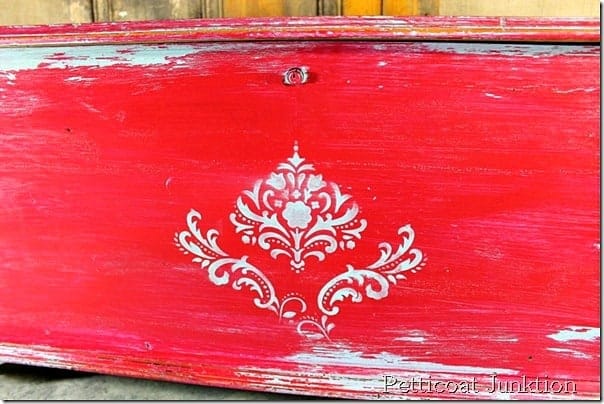 The red and turquoise cedar chest is the first project I used the Vaseline distressing technique....that was back in 2013.
3. Miss Mustard Seeds Milk Paint Furniture Makeover Tutorial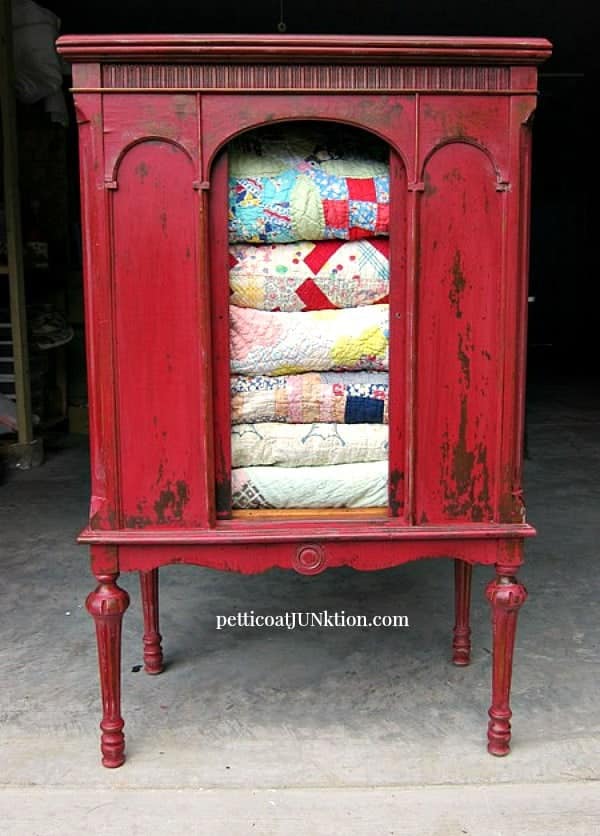 The famous or infamous Red Radio Cabinet is sitting in our family room. It's a keeper. I painted the vintage cabinet with Miss Mustard Seed's Milk Paint, color Tricycle. This was in 2012 when the milk paint first came out. For a long time, this was my signature piece and how I came to be known in "Blogger World."
2. Distressed Shabby White Dresser With Turquoise Knobs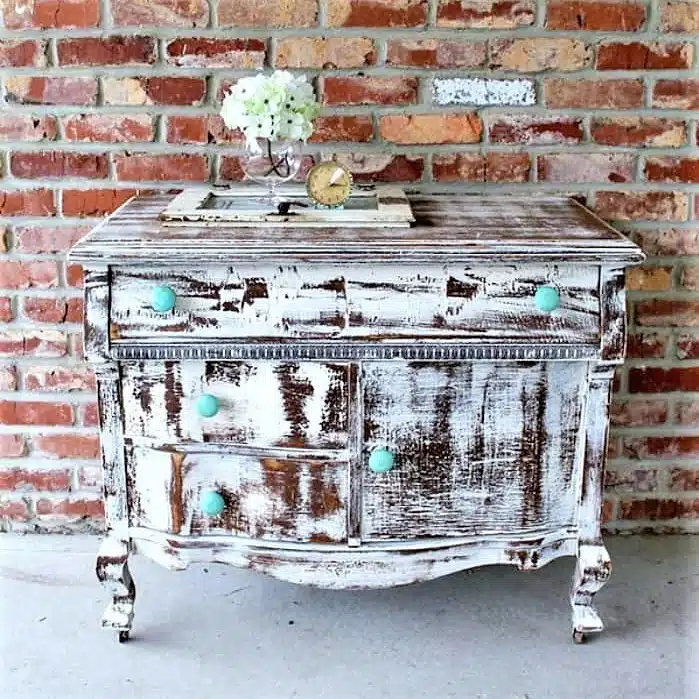 The shabby dresser is by far my most controversial piece. To me, it was awesome. I wish I still had it. I know it's not for everyone. It would look totally different if I staged it in front of a solid-colored wall instead of that busy brick.
1. Antique Beauty Painted Vintage Rose Using MMS Milk Paint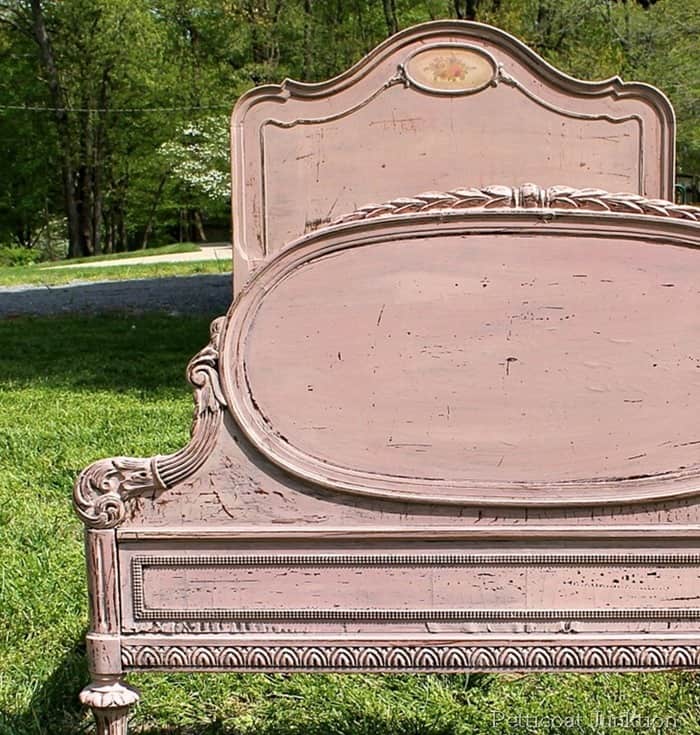 And the number one most commented-on furniture makeover is the dusty rose-colored bed. I admit this is at the tip top of my favorite list. I mixed several colors of MMSMP together to get this color. I was experimenting and it took me forever to get the color I wanted. Can you believe I paid $3 for the headboard and footboard at the thrift store? Unbelievable. I picked up a set of rails at my favorite junk shop.
Make Furniture Look Old or Antique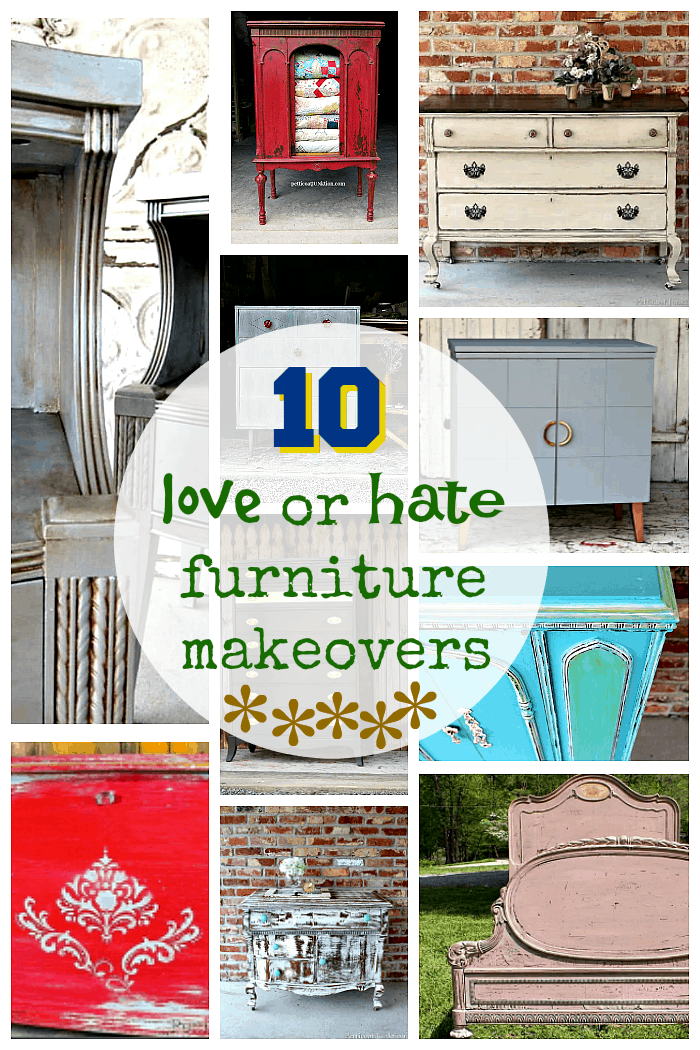 That's it for me. I hope you liked this tour through the past and the fan favorites.....for good or bad. Kathy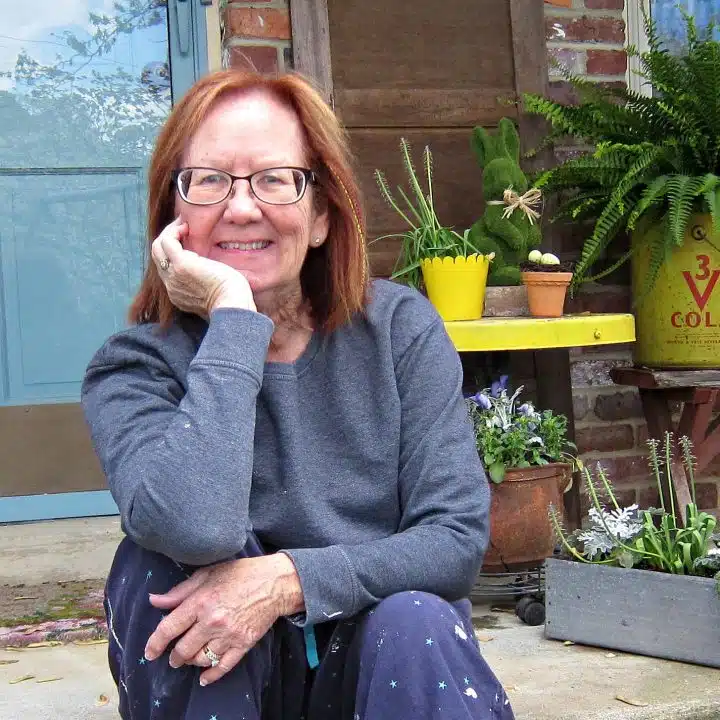 Author: Kathy Owen
Kathy Owen is the founder of the home decor blog Petticoat Junktion where she shares tutorials on painting furniture and upcycling thrifty finds into unique home décor. Her DIY projects have been featured on the Home Depot Blog, Plaid Crafts, Behr Designer Series, and in numerous magazines. Kathy's newest website is HappyHomeDIY.com