Technique Using A Metallic Paint Wash....something I made up.
You guys hold the future of this piece in your hands. I honestly don't know if this chest of drawers is a winner or a dud. When I look at it I love it, but who knows if anyone else will.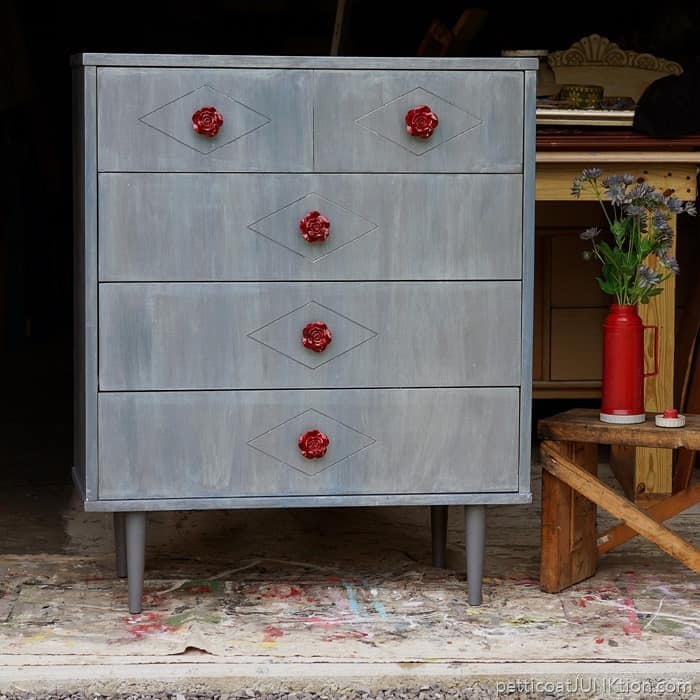 I painted the chest gray then did a metallic wash over the whole thing.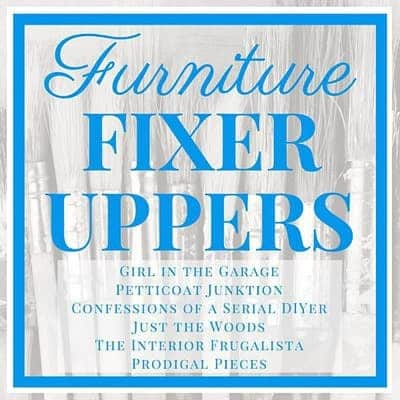 My fellow fixer uppers have projects today too so after my tutorial head over to see them.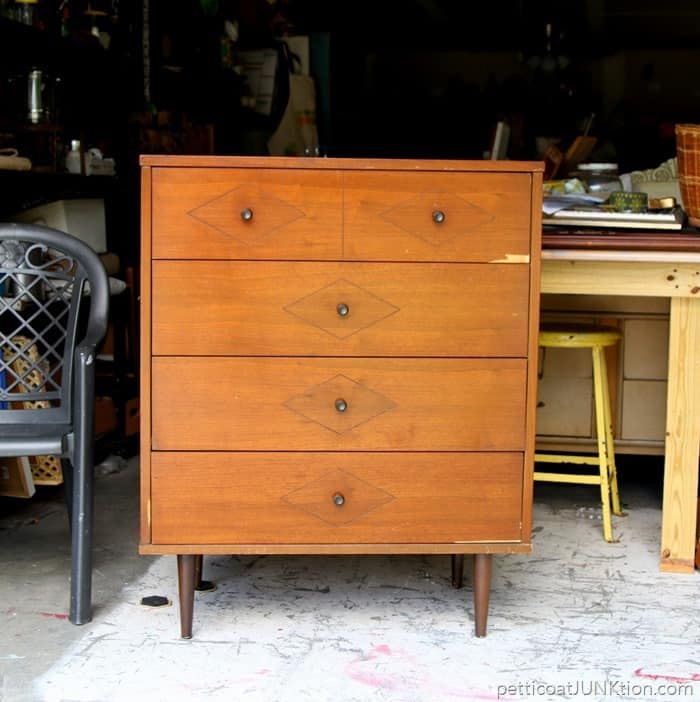 You might remember I purchased the mid-century modern chest at a thrift store in Metropolis, Illinois….home of Superman. I paid $17.50 for it.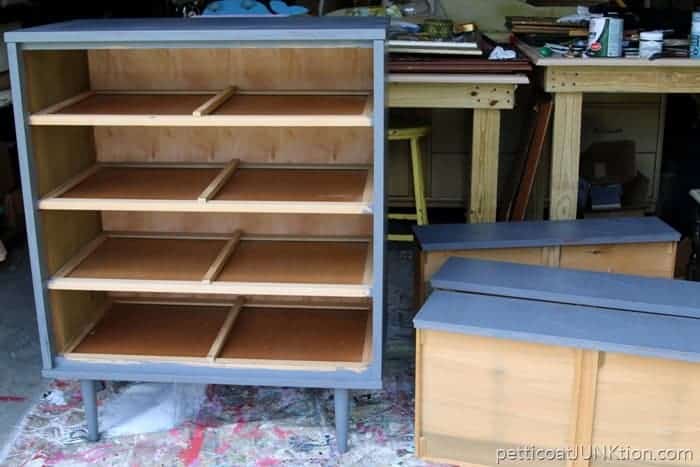 For the makeover I chose Beyond Paint, color Pewter.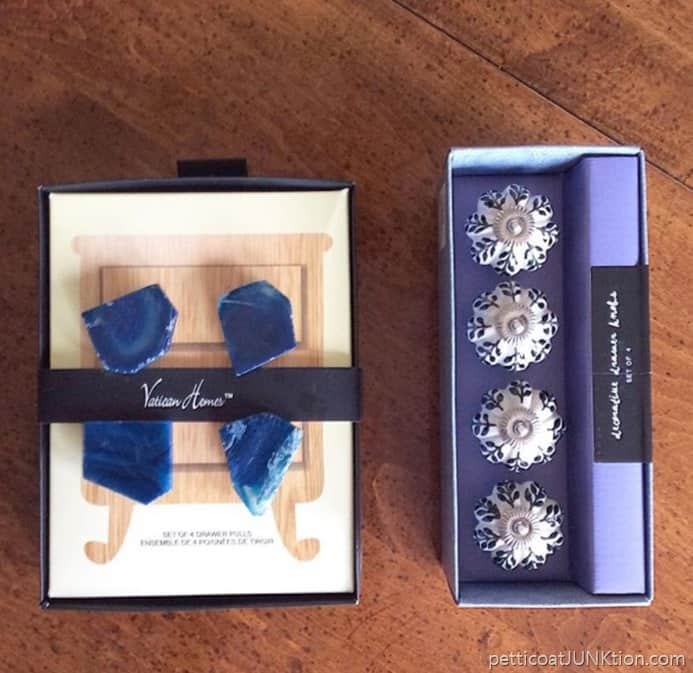 I was inspired by the knobs I bought at Tuesday Morning. I thought they would look awesome against the gray paint color.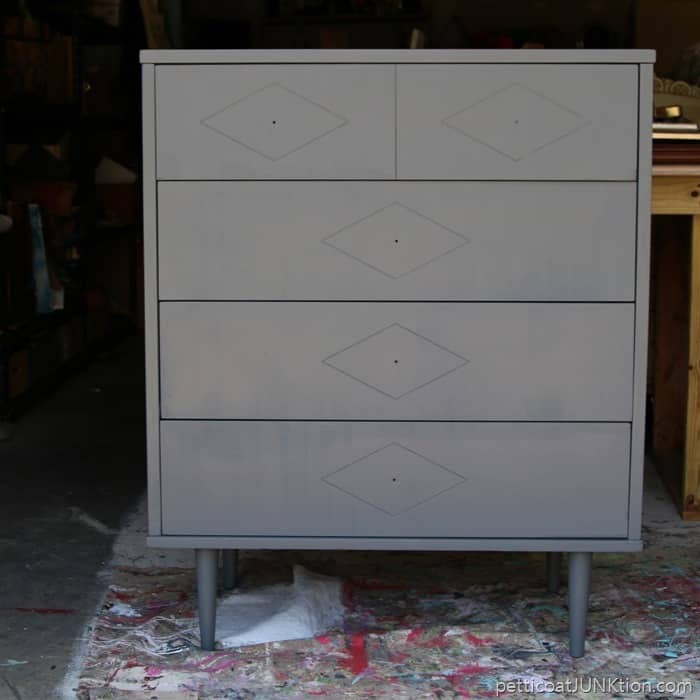 This is how the chest looked after two coats of Pewter. A little drab and the knobs didn't look good with the paint. For one thing the agate(?) knobs didn't have any depth to them so they set almost flat against the drawer. Not a good look.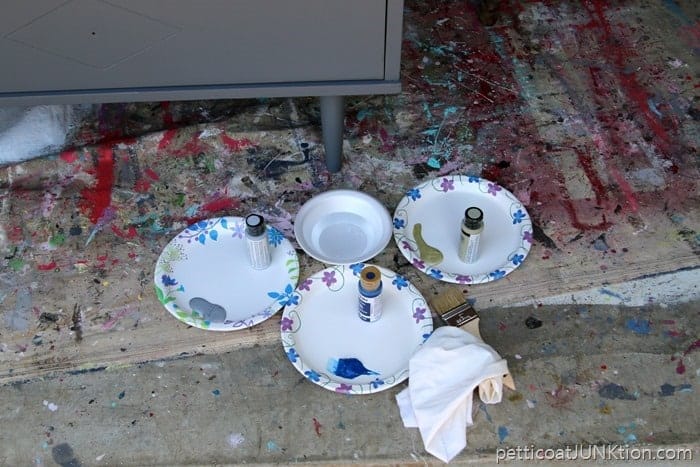 I decided to liven up the chest with metallic paints. I chose a light gray, a soft gold and a brilliant blue. The metallics are brushed metallics from FolkArt and have a matte finish.
I watered the paints down then dabbed them on the chest.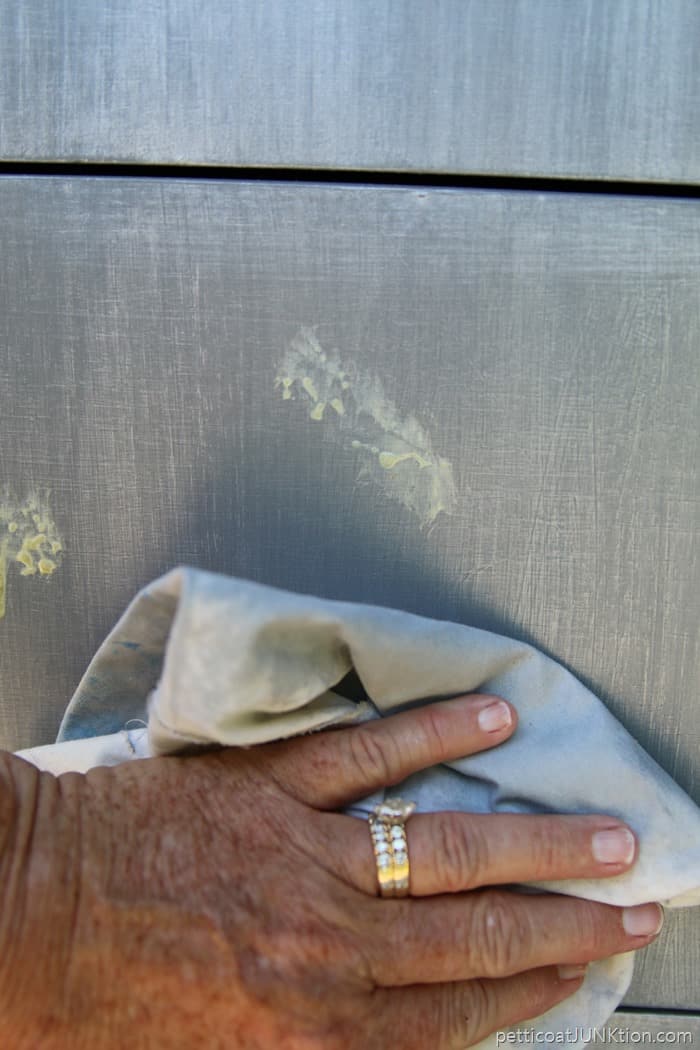 Next I dampened a lint free rag and rubbed the paint over the chest moving vertically or up and down. I love the slight sheen and the look of "rain" on the front of the chest.
Now that the painting was finished it was time to decide on the knobs. The blue agate knobs didn't do the trick for me.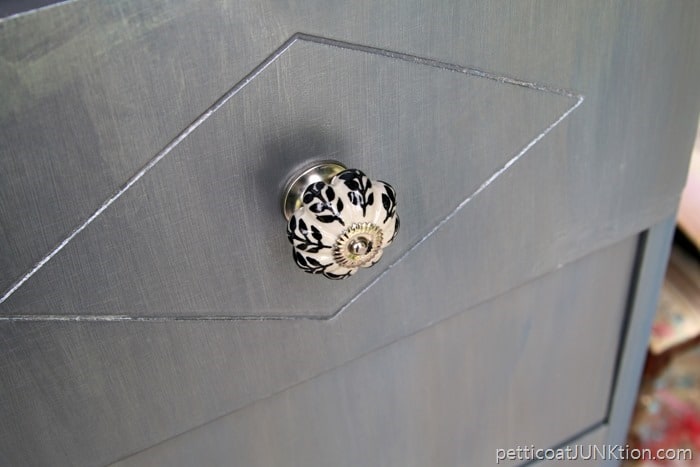 The knobs with the blue design really looked good but I only had four!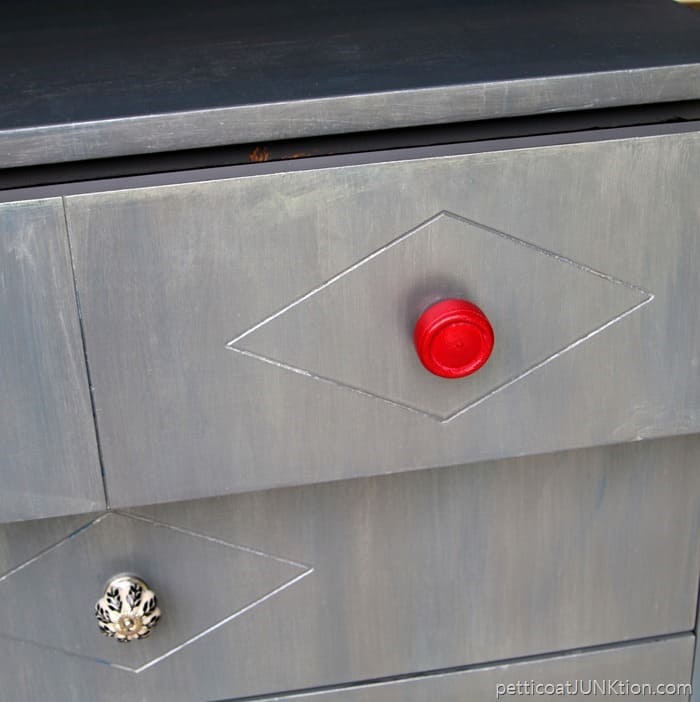 Next I tried some red spray painted wood knobs. No go there either.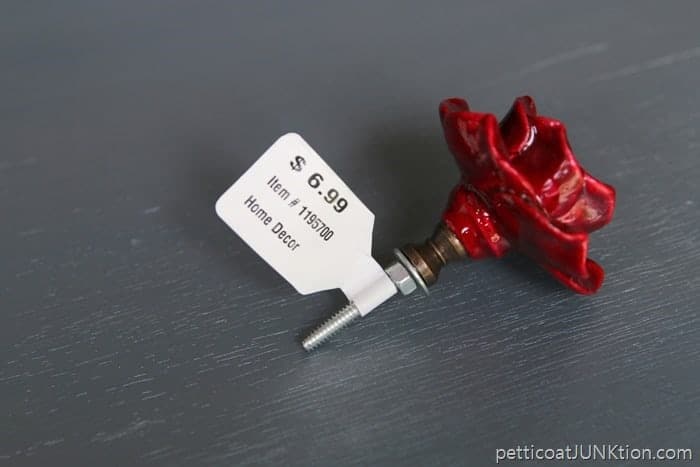 So I went to Hobby Lobby and found the beautiful red rose knobs. They were half price but still cost me almost $20 for five.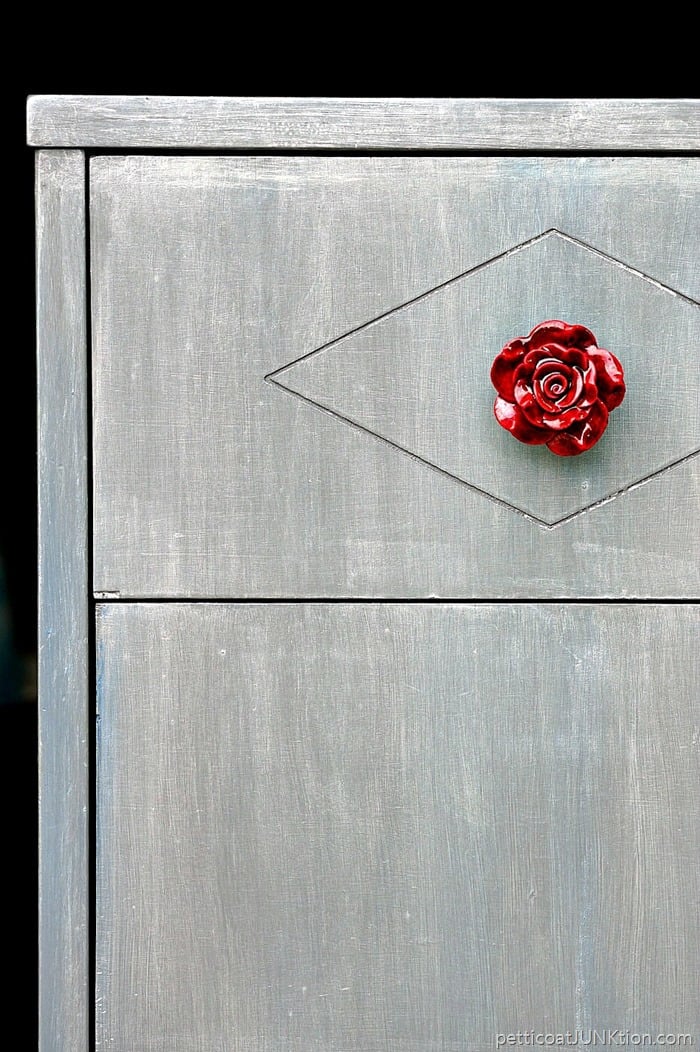 They do look good against the gray paint with the metallic wash.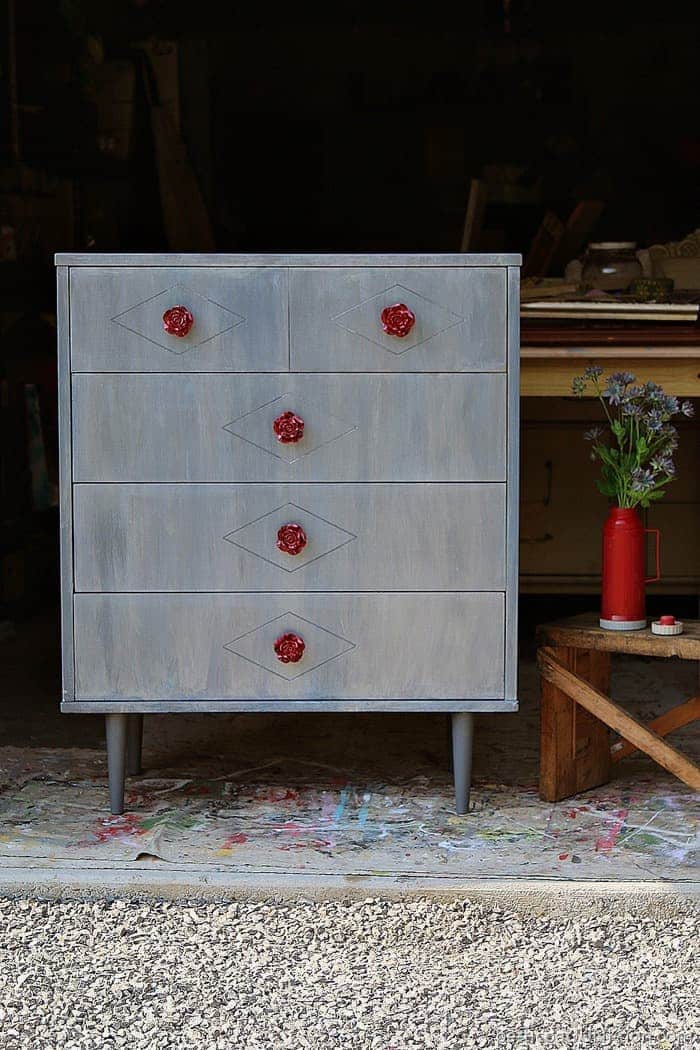 And that's the story of this makeover. What is your opinion of the paint finish? Be honest but be nice!
I bet you would enjoy this turquoise project that I white-washed.......White Washed Turquoise Chest. 
Time to see what my buddies have for us today. Just click on the pink links below the "before" photos.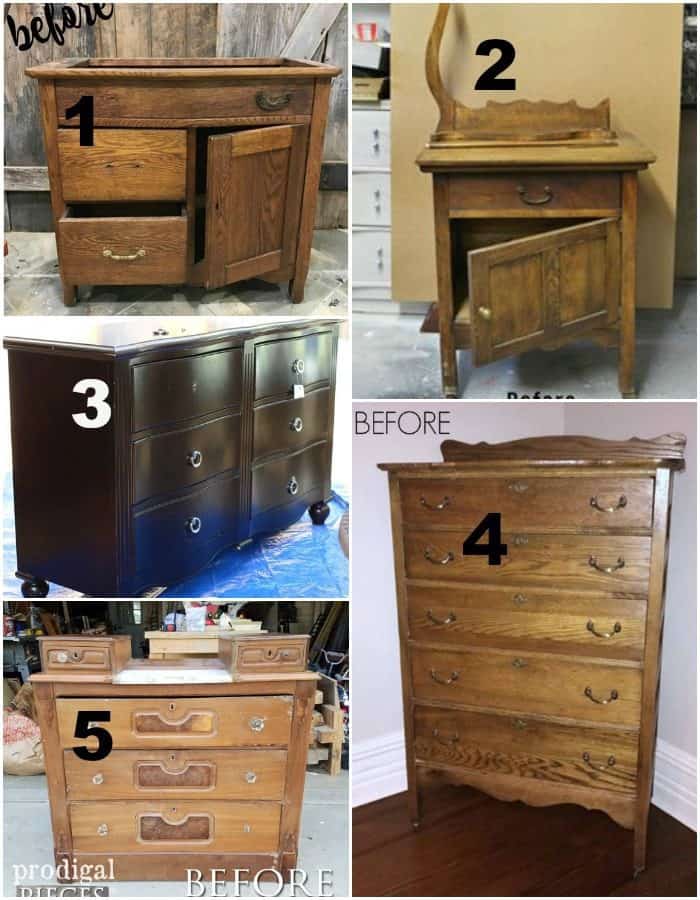 1. Just The Woods
2. The Interior Frugalista
3. Confessions Of A Serial Diyer
4. Girl In The Garage
5. Prodigal Pieces
Have a great day!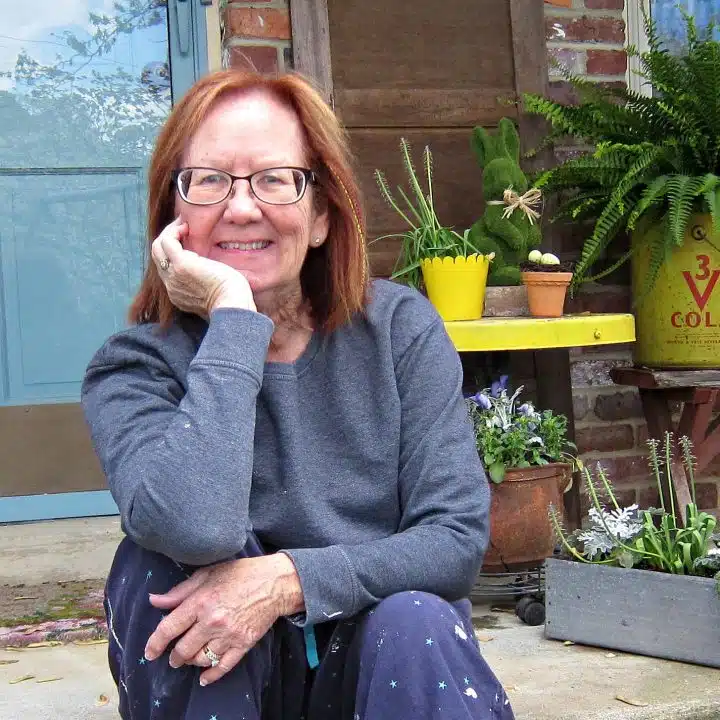 Author: Kathy Owen
Kathy Owen is the founder of the home decor blog Petticoat Junktion where she shares tutorials on painting furniture and upcycling thrifty finds into unique home décor. Her DIY projects have been featured on the Home Depot Blog, Plaid Crafts, Behr Designer Series, and in numerous magazines. Kathy's newest website is HappyHomeDIY.com