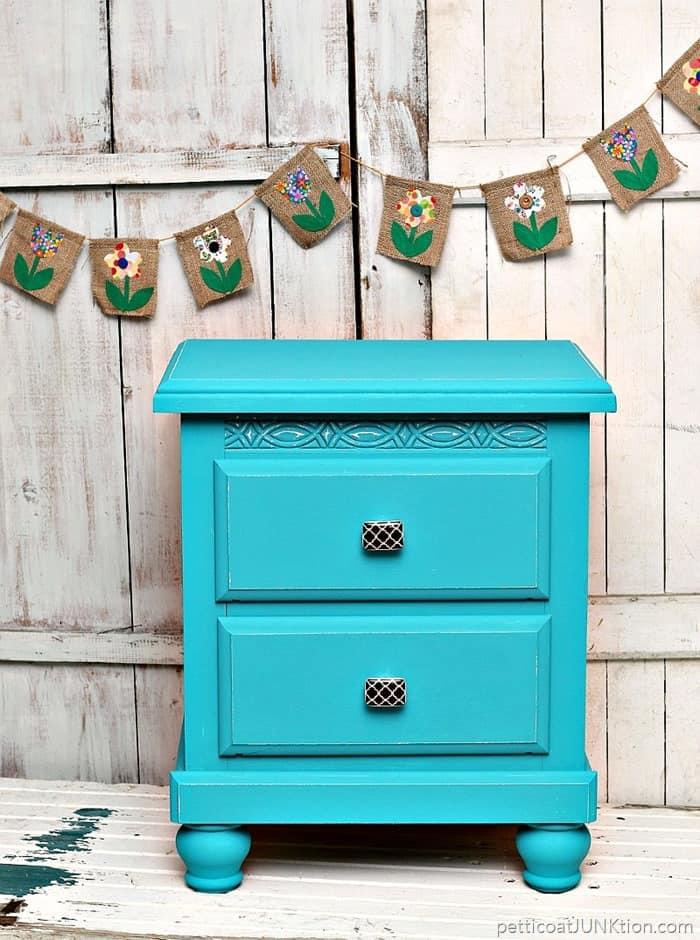 Decorative Knobs add Charm
Painted Furniture
Is this a beautiful paint color or what? The color is bold and crisp and awesome. The black decorative knobs are the perfect contrast. I'm smiling.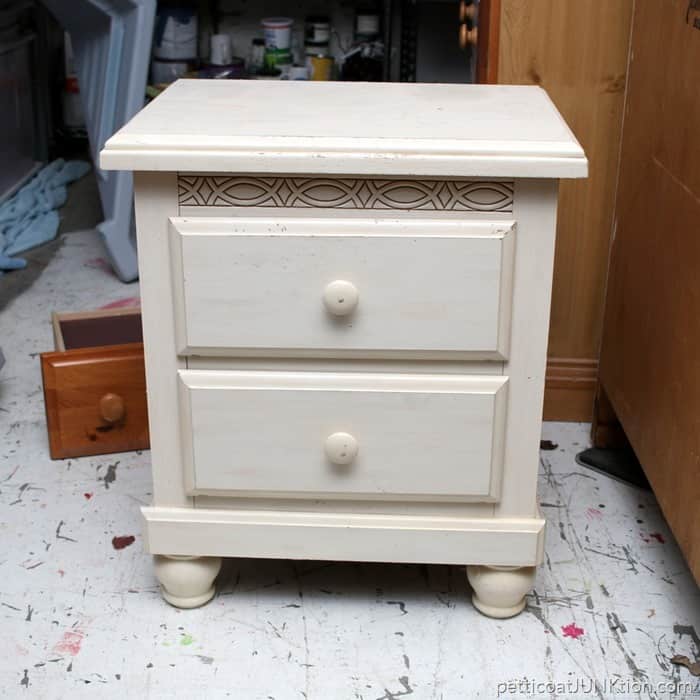 The nightstand is part of the free furniture haul from my neighbor. Sometimes I feel guilty when people give me things for free because I spruce them up and sell them in my booth. Does that make sense? After I paint and sell the free pieces I may do something nice for my neighbor. They have 4 daughters and our granddaughters play with the three youngest when the girls come to visit.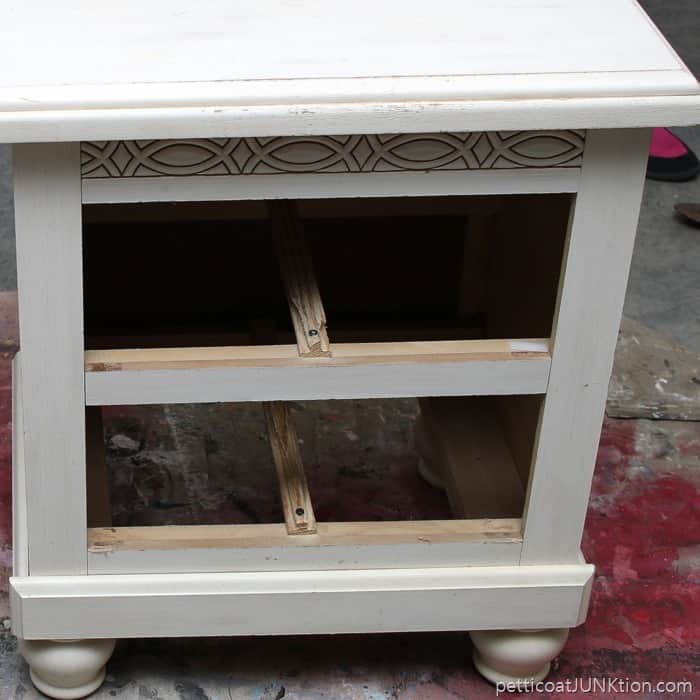 The runners on the nightstand were in bad shape and the drawers wouldn't stay in so the JTS made some new runners.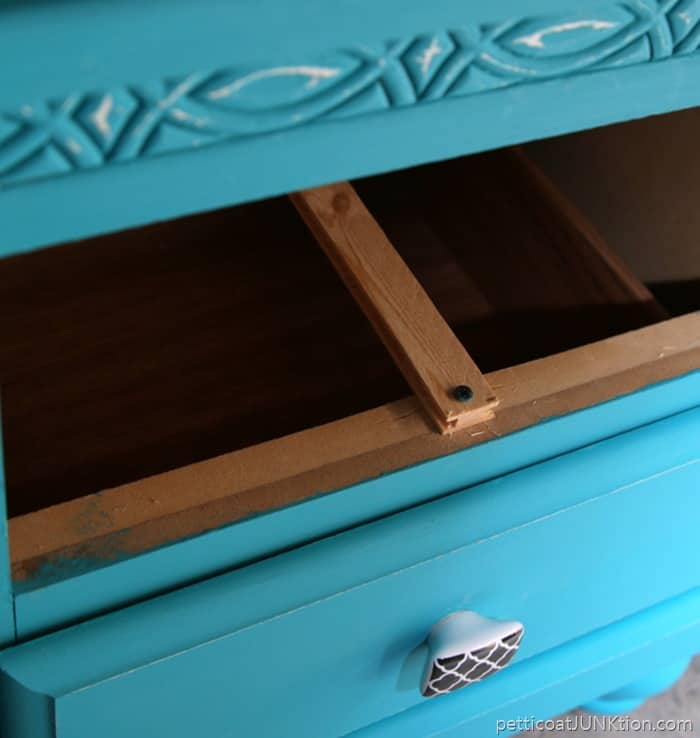 He's the best! It was a bit of a learning curve for him but he got it done. Of course I wasn't around to take photos.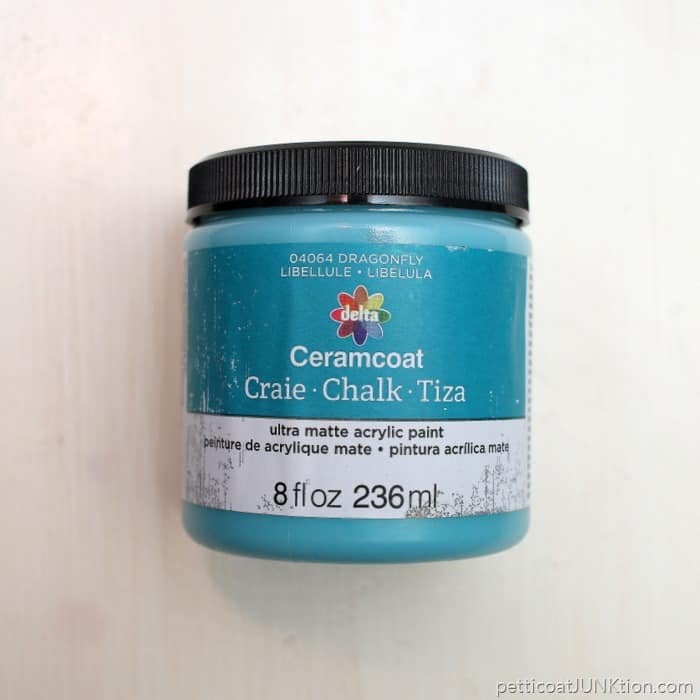 The paint color is Dragonfly by Delta Ceramcoat. It's a matte acrylic paint. I wasn't sure about the color until I opened the jar….then bam!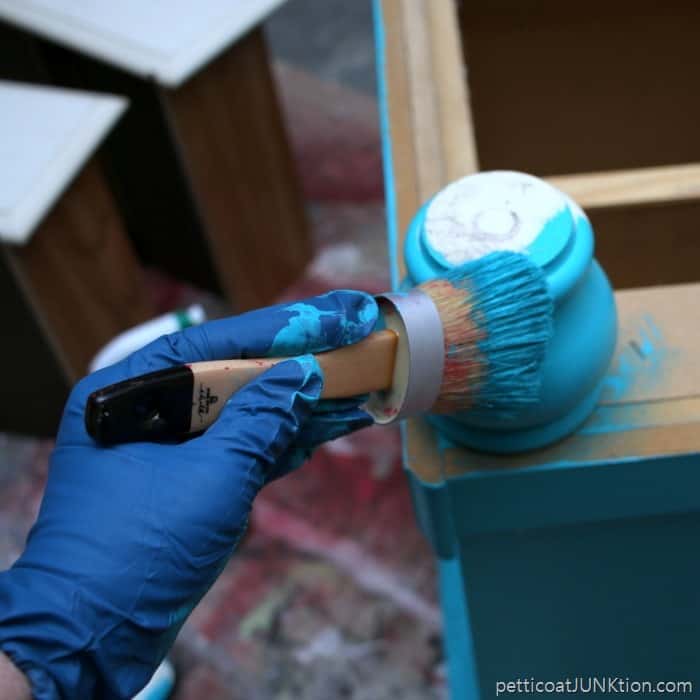 The paint container is made of the cloudy plastic stuff and I couldn't tell how bold the color was until I opened the jar. Bold….Bright…Beautiful….my kind of color!
Petticoat Junktion is a participant in the Amazon Services LLC Associates Program. As an Amazon Associate I earn from qualifying purchases.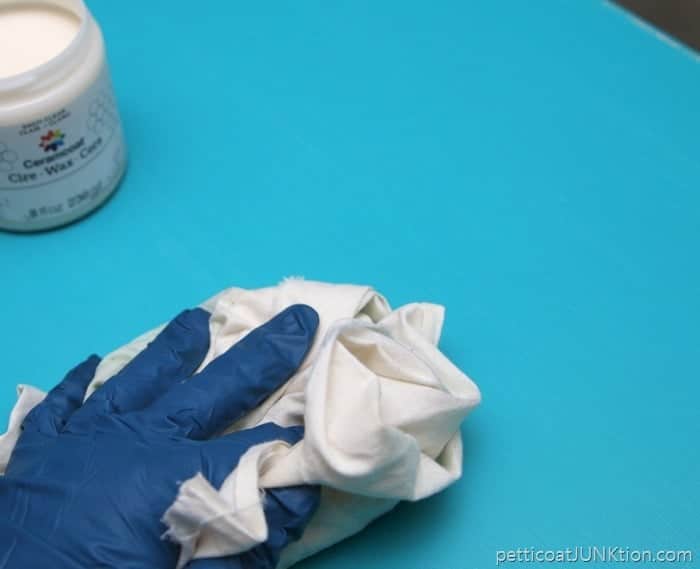 I applied a clear coat of Ceramcoat wax. Sometimes I use a brush to apply the wax and sometimes a rag. I let the wax dry overnight then buffed with a lint free rag (old sheet).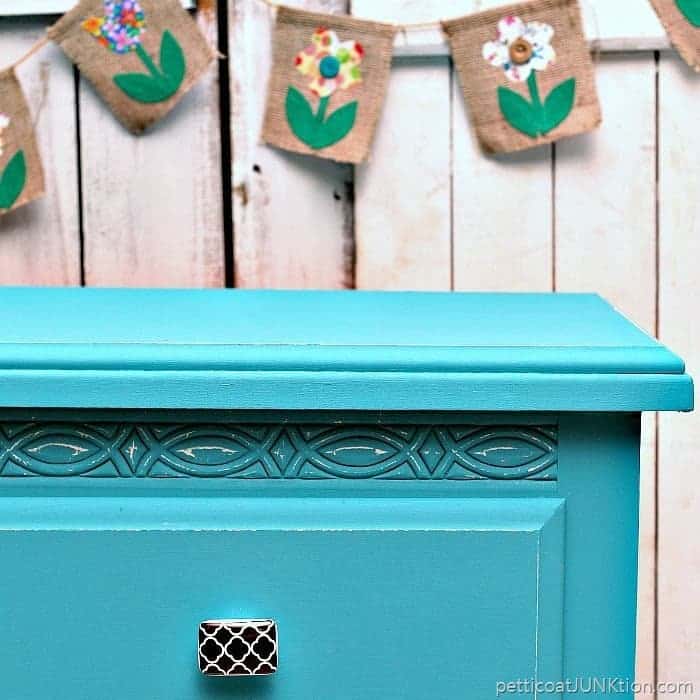 I could have used the original white knobs or I could have painted them the same color as the nightstand. But I didn't do either. I chose the decorative black and white knobs from my stash. The contrast is perfect. The knobs are from Hobby Lobby (half-price).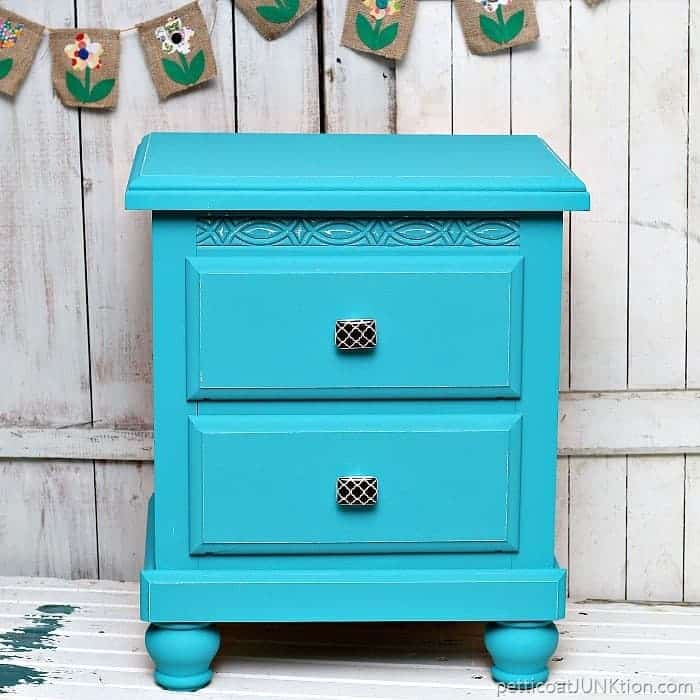 What do you think of the color and do you think the decorative knobs add charm to the nightstand? Would you prefer different knobs?
See you tomorrow for crafting with Sofi. Have a great day.
Party linkups:   Get Your DIY On