Silver Metallic Paint Project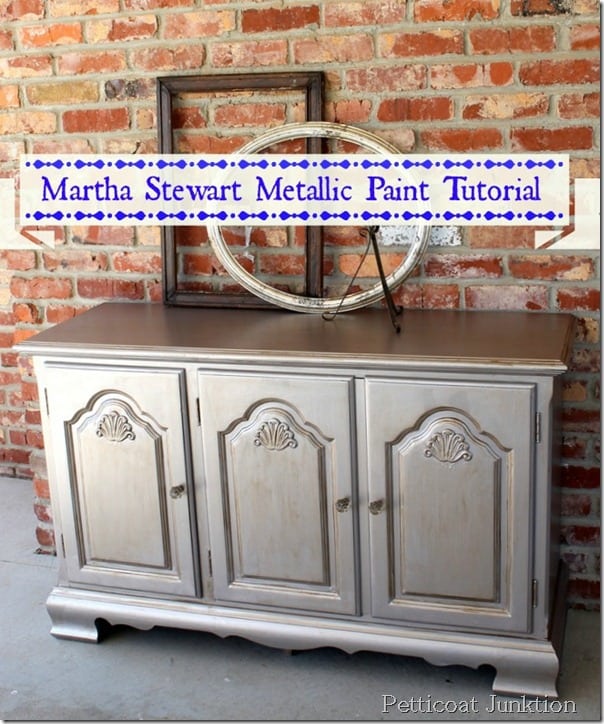 I love the shiny stuff. You were introduced to this beauty last week in  Text 10 Now To Vote For This Metallic Painted Showstopper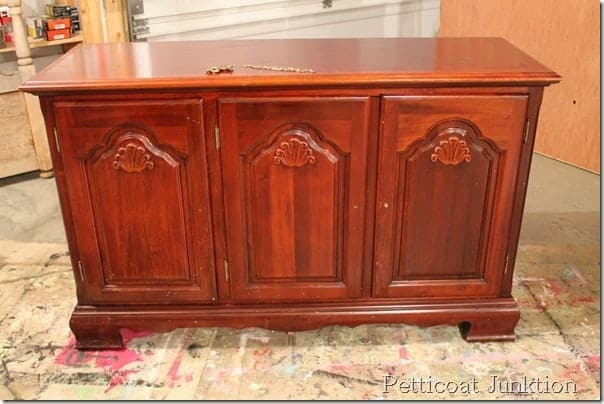 before
This is how she started out.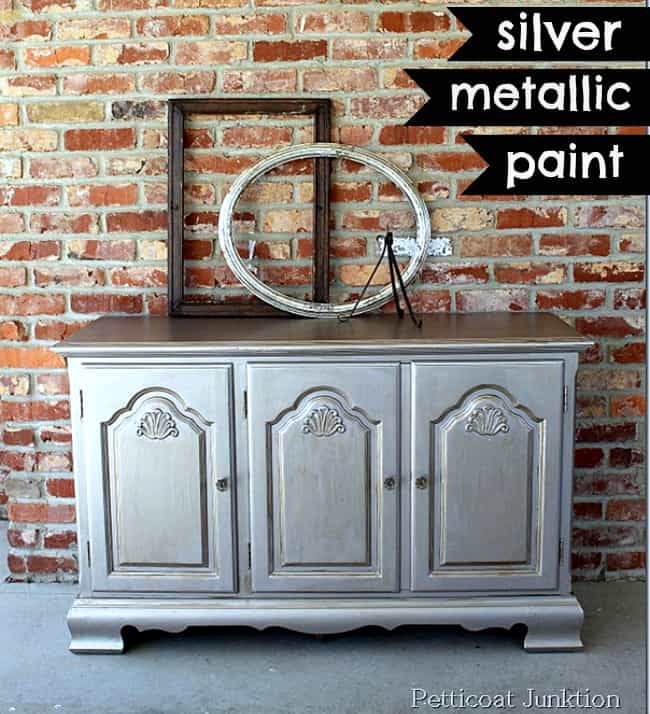 Now I'm going to tell you how I got the look.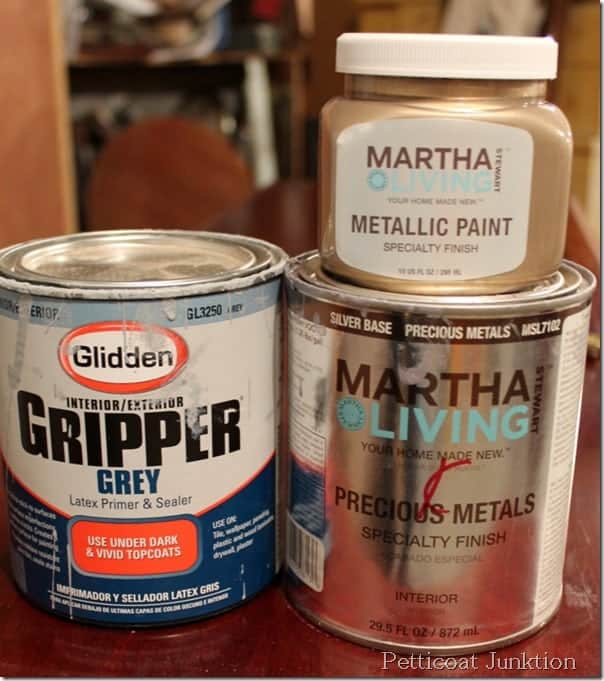 Glidden Gripper Primer in grey (or gray)   Martha Stewart Living Precious Metals Specialty Finish in Mirror Martha Stewart Living Metallic Paint in Vintage  Gold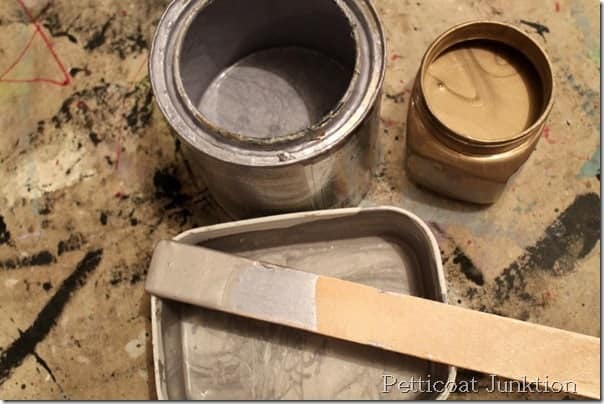 I used the Mirror finish on A Pair of Debutantes and the gorgeous Prom Queen. It's a really bright silver and in your face. I like that….but not the look I'm going for this time. I mixed the two paints together to get a really pale silvery tan. Or that's what I call it. You can see where I mixed the two together in the plastic container. The end of the paint stick has the new paint mix on it and the upper color is the Mirror Silver. The Metallic Mirror has a slight lavender tint! I guess because of the elements in the paint it tends to separate, so it's really good to stir it occasionally during the painting process.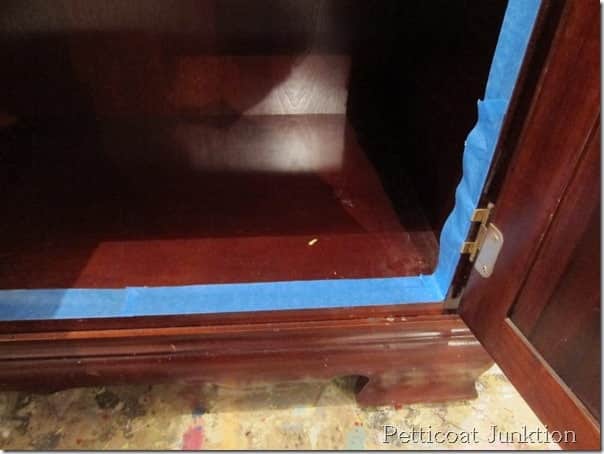 The inside of this piece was a little dirty but in great shape. I always tape off the inside when not painting it so I won't have a lot of messy looking paint marks. I did paint the backside of the doors so they would look nice when opened.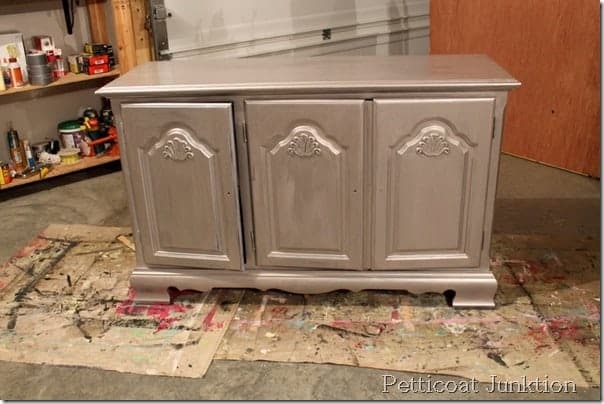 after one coat of primer and one coat of metallic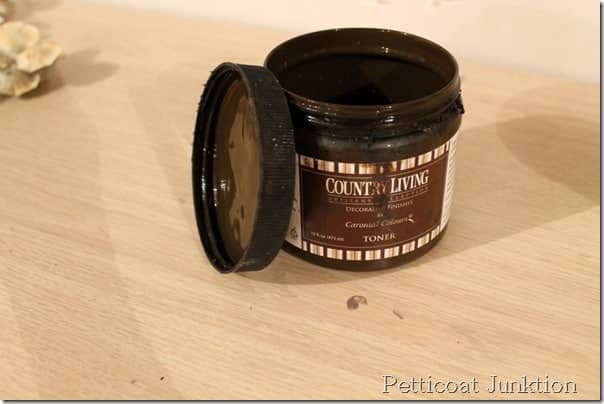 After two coats of Martha Stewart Metallic Paint special mix I applied Caromal Colours Toner very, very, lightly over the whole piece then went a little heavier on the detailed parts. And this is the miracle product, Caromal Colours Toner. I am now selling the toner on  Etsy. Just click the photo below.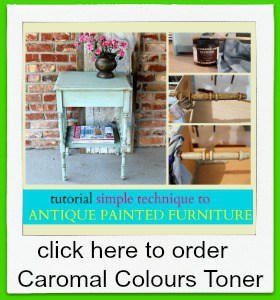 As you can see the toner is very dark. It's best to brush it on then almost immediately go over it with a damp rag to remove almost all the toner…or a dry rag to leave more of the toner on.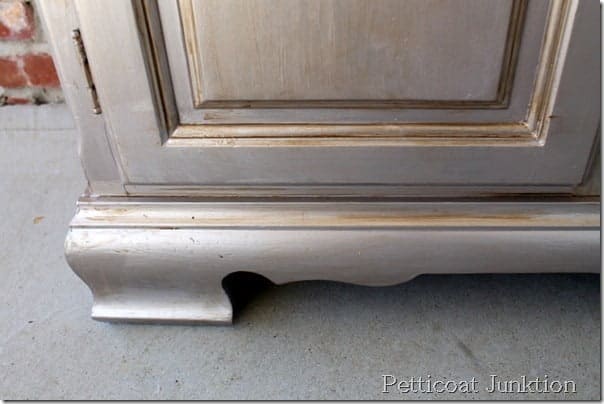 I apply the toner unevenly because I think it looks more natural that way and not like it came from a big box store.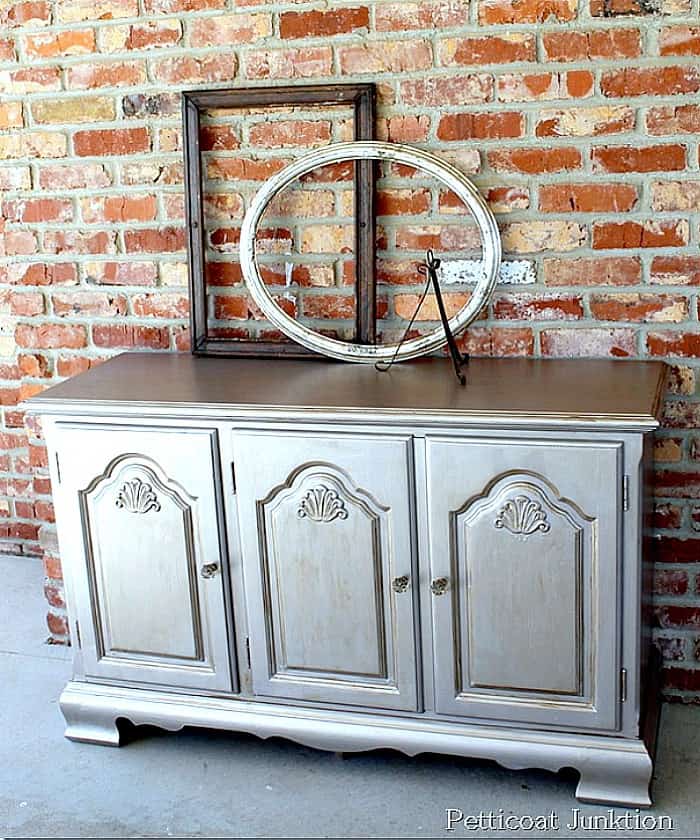 It's not necessary to use a sealer over the paint and toner.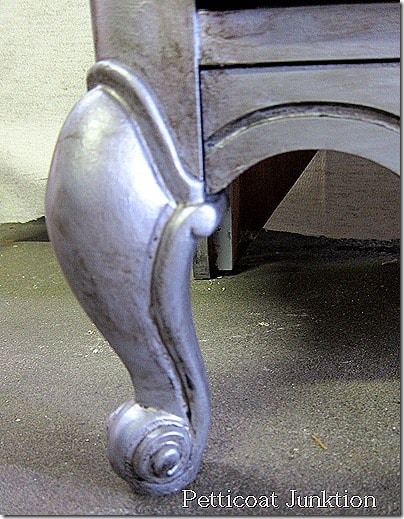 There is a significant difference in the colors. This is the curvy leg of the Prom Queen in Mirror Silver.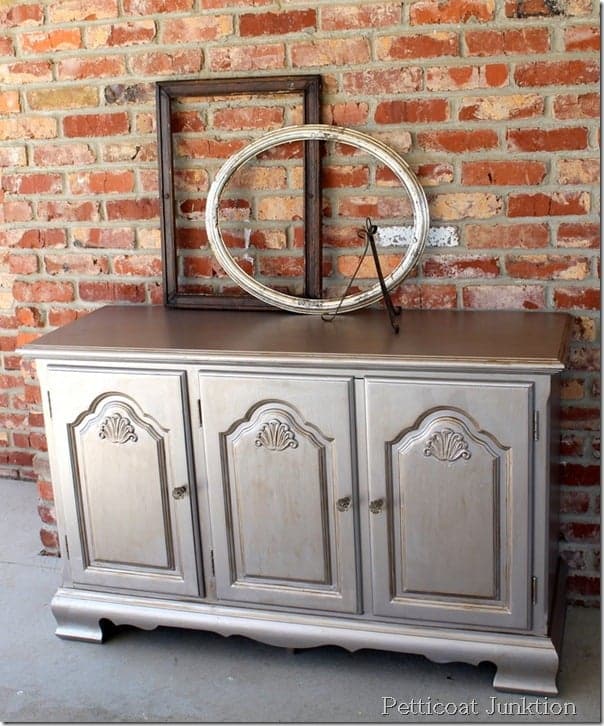 new tutorial……update Dec. 2013   Complete Toner Tutorial Here
new tutorial  …..update Feb. 27, 2014   Best Antiquing Process For Metallic Silver Paint
Well, what do you guys think? Do you like my special paint mix? I love hearing from you. You only have to leave your name (first name is ok) and your email address, then your comment. Your email address will not be shown on my blog.
Thanks for stopping by and have a great week,