I proclaim this the "shiny season".
You know I love silver metallic paint.
But really, I love all metallics.
I also love bling…..the more the better.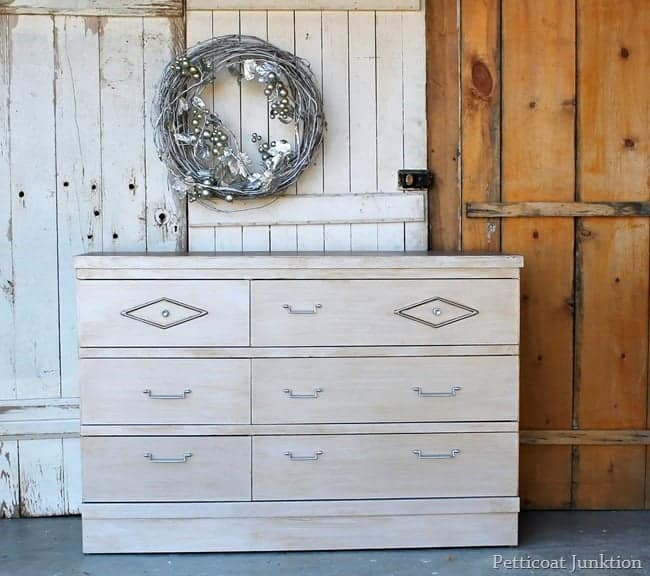 silver metallic dresser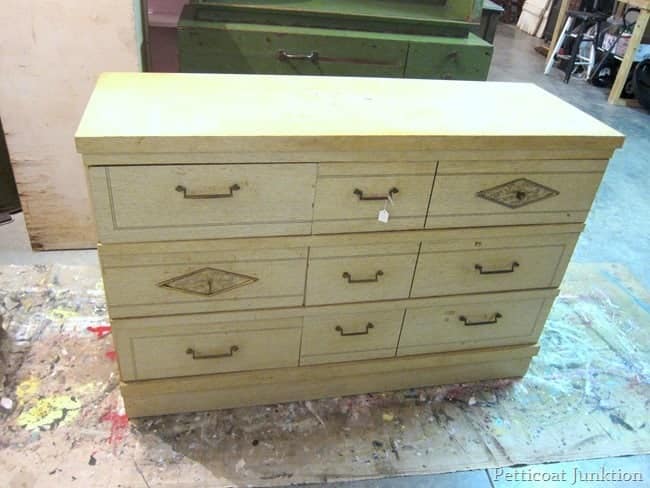 before
The dresser came from My Favorite Junk Shop.
Petticoat Junktion is a participant in the Amazon Services LLC Associates Program. As an Amazon Associate I earn from qualifying purchases.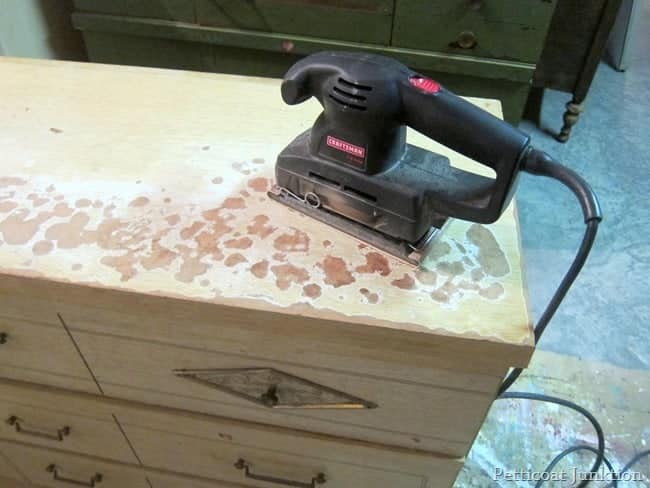 It is the mate to the pink chest I featured last week. If you guys will remember, the furniture was made of mdf and the top was bubbled up.
This dresser had the same problem.
I sanded the top and used a coat of gray gripper primer before applying the metallic paint.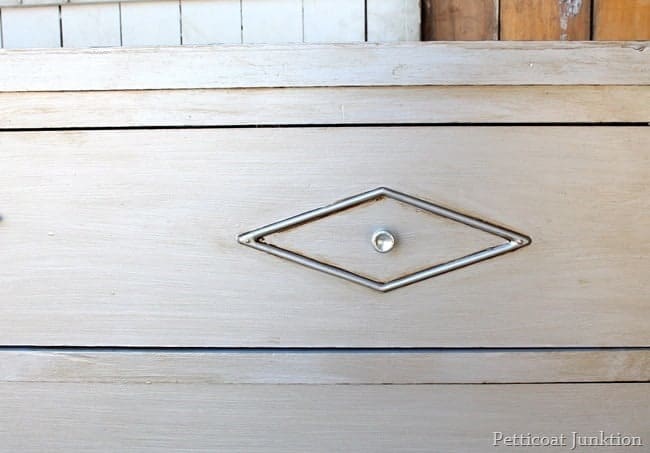 I used Martha Stewart Precious Metals in Mirror Glass for the finish.
The mirror glass is one of my favorite colors and I also used it on The Pair of Nightstands with Mocha Highlights and the Metallic Painted Showstopper.
(click the pink letters to view the other projects, you can come right back here!)
The paint was a little uneven looking this time and a little streaky.
I've seen comments on-line before about the streakiness of the paint but this is the first time I had the problem.
I stirred the paint frequently while working with it because it does tend to separate.
I wasn't too worried about the streaking on this piece because I intended to use Caromal Colours Toner to age the finish.
The toner is a great product for "antiquing"  furniture.
update 3/2/2014 Many of you encountered problems when trying to order the Toner from the company online so I am now selling the toner on  Etsy. Just click the photo below.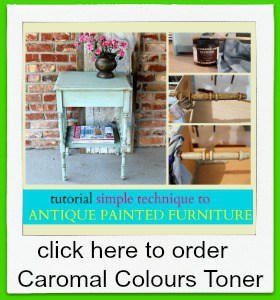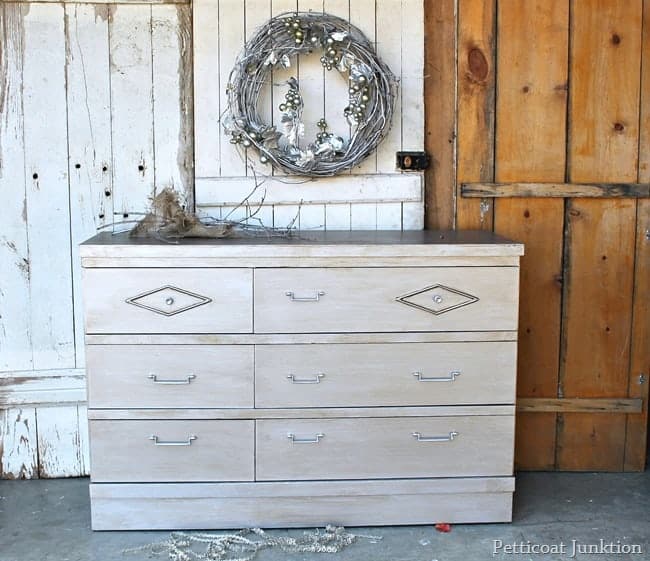 Photography is something I really struggle with and trying to photograph metallic furniture makes me pull my hair out.
I'm almost bald
Are you ready to decorate for Christmas?
I bought a new fake Christmas tree today.
Half the lights on our pre-lit tree haven't worked for the past two years so I thought it was time.
You can leave me a little note below.
I love hearing from you.
You only have to leave your name (first name is ok) and your email address, then your comment.
Your email address will not be shown on my blog.
Thanks for stopping by and have a great week,
Kathy
linking to these parties….
DIY Sunday Showcase……Throwback Thursday
Thrifty Décor Chick…..Funky Junk Interiors….Amaze Me Monday