You know I love silver metallic paint. But really, I love all metallics. I also love bling…..the more the better.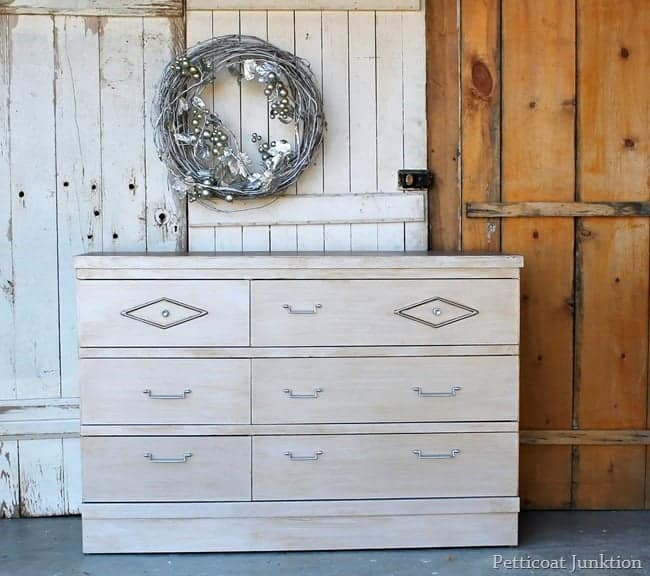 silver metallic dresser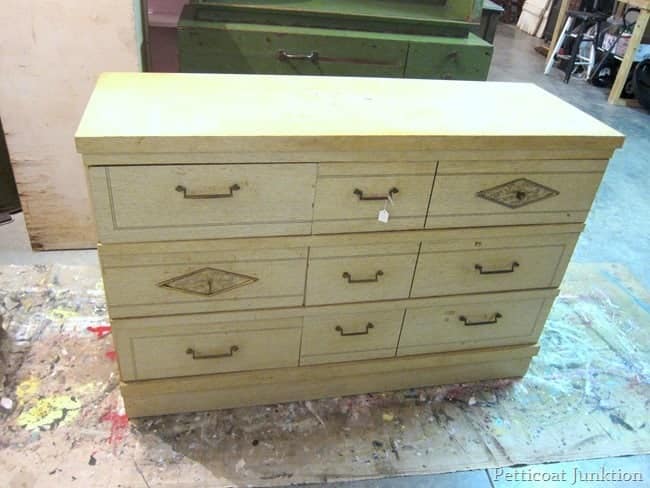 before
The dresser came from My Favorite Junk Shop.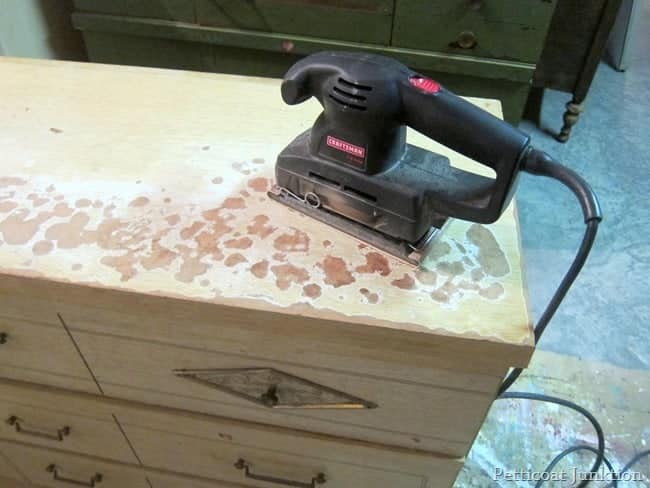 It is the mate to the pink chest I featured last week. If you guys will remember, the furniture was made of mdf and the top was bubbled up. This dresser had the same problem. I sanded the top and used a coat of gray gripper primer before applying the metallic paint.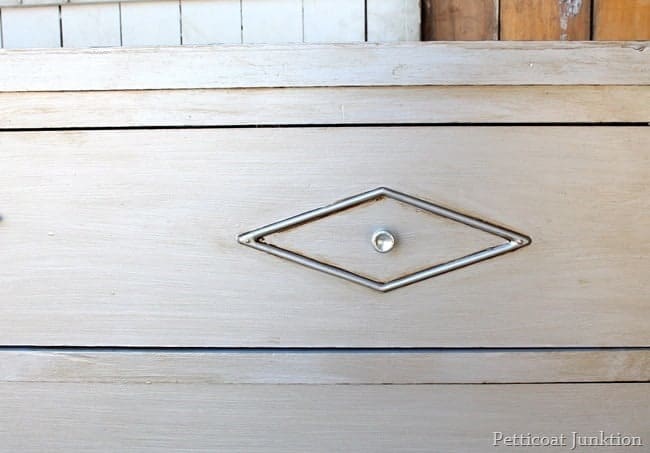 I used Martha Stewart Precious Metals in Mirror Glass for the finish. The mirror glass is one of my favorite colors and I also used it on The Pair of Nightstands with Mocha Highlights and the Metallic Painted Showstopper. The paint was a little uneven looking this time and a little streaky.
I've seen comments on-line before about the streakiness of the paint but this is the first time I had the problem.I stirred the paint frequently  while working with it because it does tend to separate. I wasn't too worried about the streaking on this piece because I intended to use Caromal Colours Toner to age the finish. The toner is a great product for "antiquing"  furniture.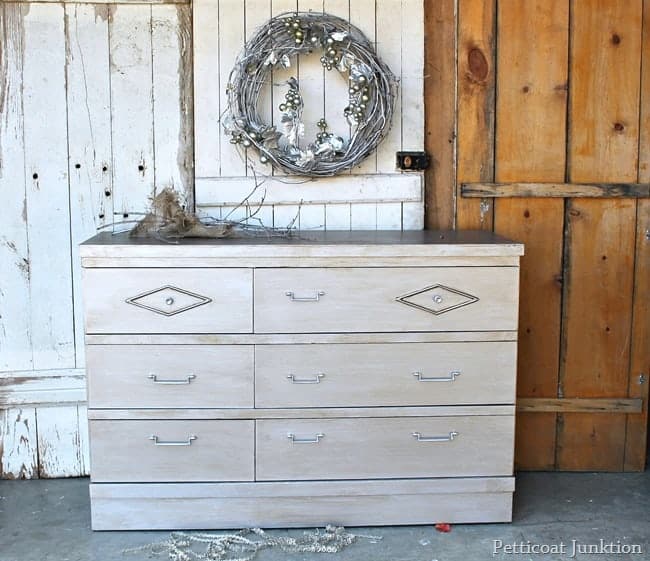 Photography is something I really struggle with and trying to photograph metallic furniture makes me pull my hair out. I'm almost bald! Are you ready to decorate for Christmas? I bought a new fake Christmas tree today. Half the lights on our pre-lit tree haven't worked for the past two years so I thought it was time. You can leave me a little note below. Thanks for being here, Kathy