Sharing my red, white & blue diy decorating ideas for Memorial day, the Fourth of July, Labor Day, or any day. This color combination is my favorite and it makes it's way into many of my projects. I've painted furniture, signs, planters, you name it, using red, white & blue.
l have plenty of time to make projects for the Fourth and Labor Day. The Fourth of July is my baby sister's birthday. She's nine years younger than me. My birthday is July 6th and after she was born I never had my own birthday celebration. I'm still carrying a grudge. But I digress.
Red, White And Blue DIY Decor
I've been searching Pinterest for project ideas but nothing has caught my eye yet or if it has then it's something I'm not into tackling. Lazy crafter here. Maybe you have some ideas for me? Anyway, I'm going to share my favorite red, white, and blue projects I've made over the years and hopefully inspire you to try one or two of them.....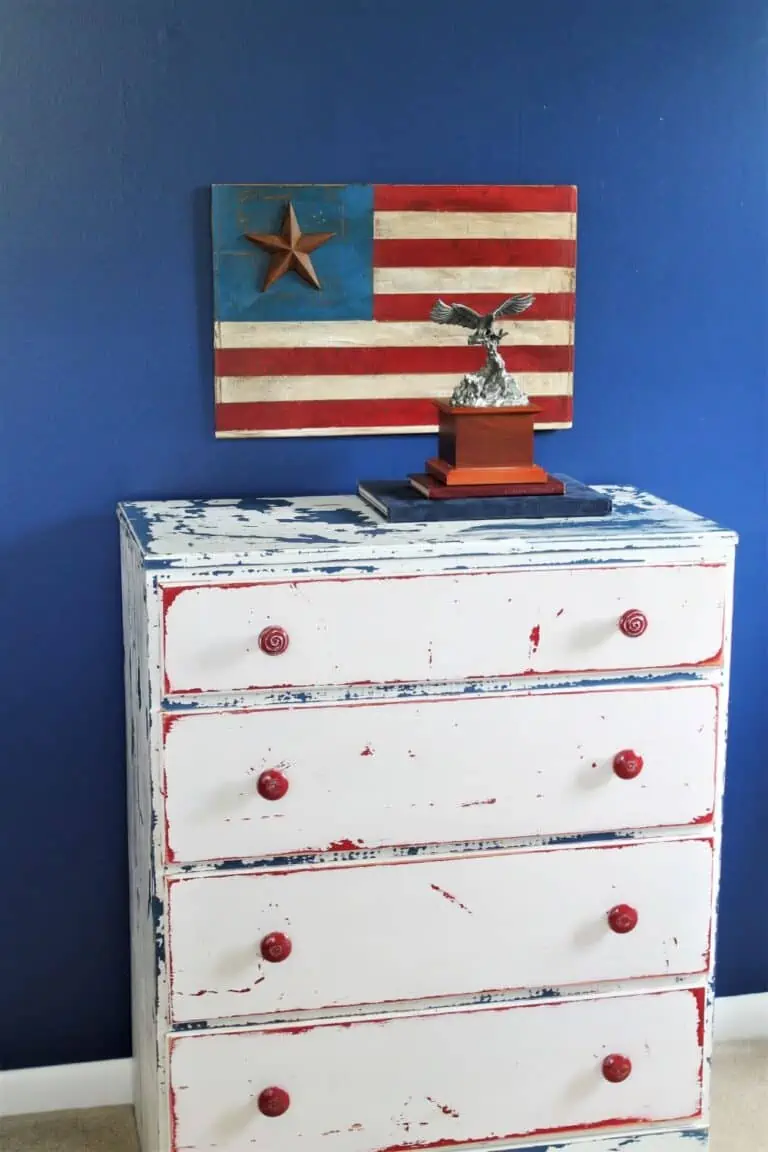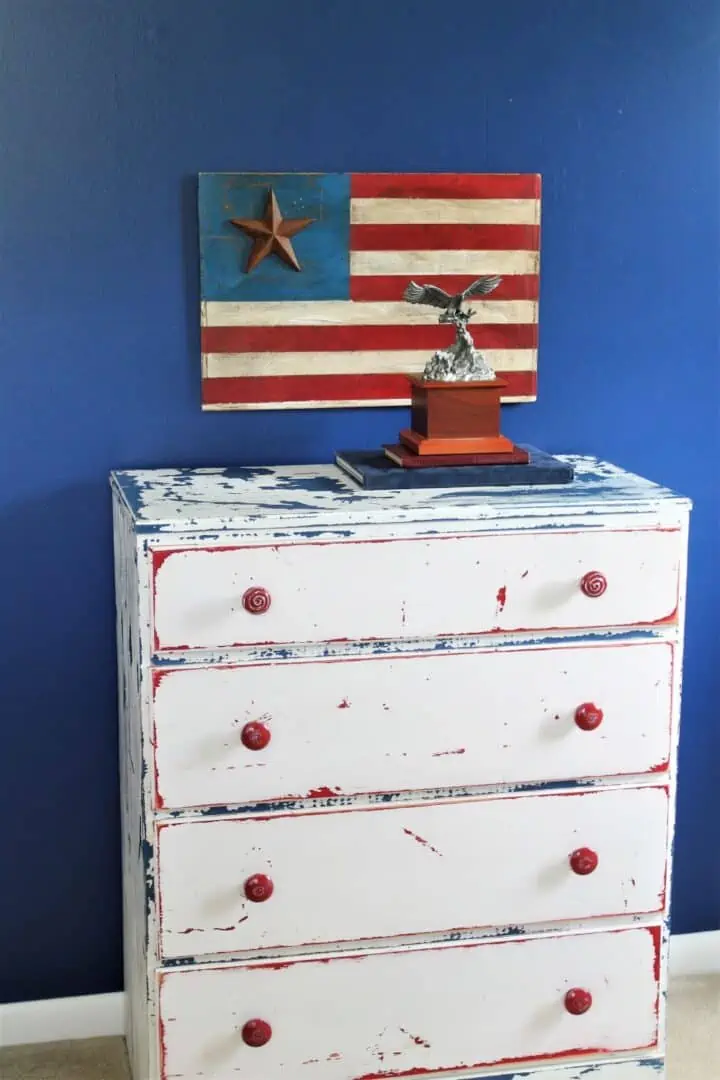 DIY Rustic American Flag
The rustic star flag was easy enough to make because all the stars aligned so to speak. I had a rustic board, painter's tape, paint, and an iron star. The board ended up being just the right size and the painter's tape just the right width for measuring...and that's how the flag came together.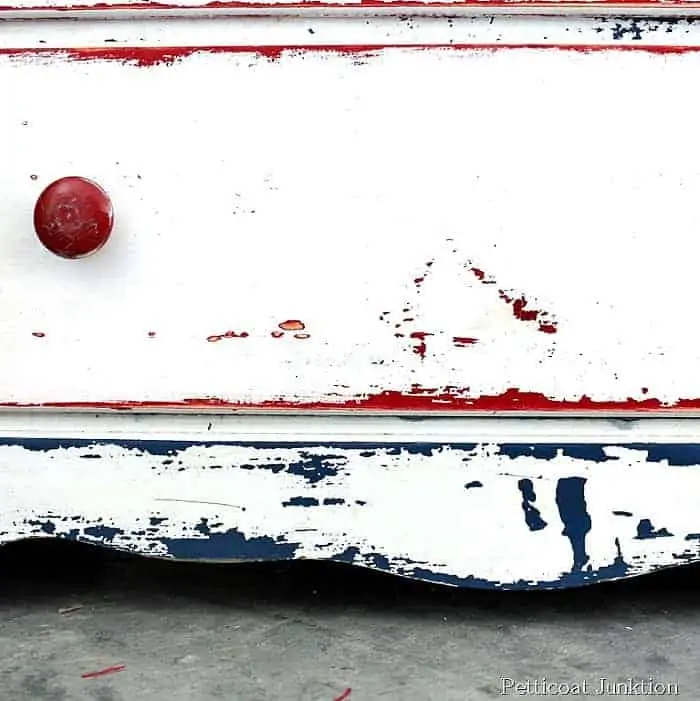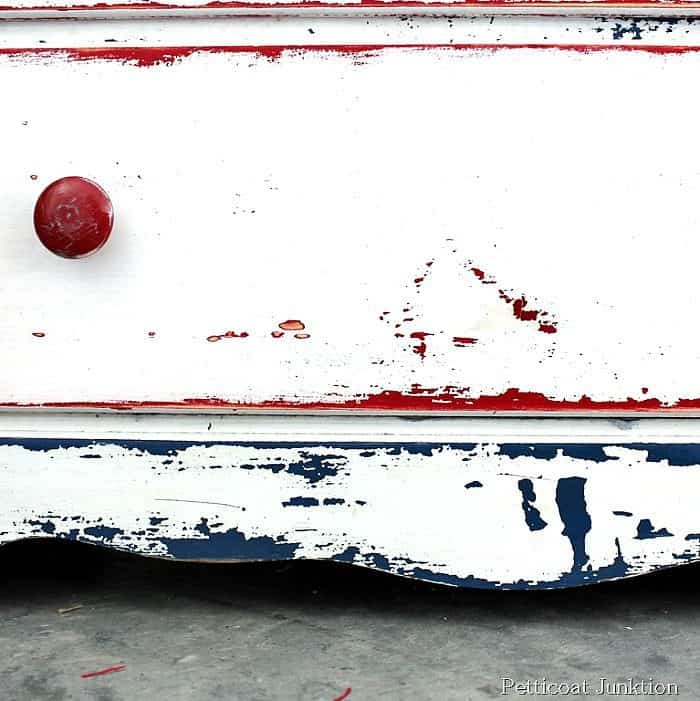 Painted Furniture - Red, White, and Blue
The Red, White, & Blue Chest of Drawers in the photo above was also an easy project. The chest came from the Nashville Flea Market and it was painted white. I could see bits of red and blue peeking through the chipped white paint. A good cleaning, heavy distressing, and newly painted knobs made this piece layered paint perfection.
Repurposed Chandelier
Brass Chandelier Red, White, and Blue project wasn't so easy. Painting the chandelier, then the stars, and deciding what to place in the light bulb cups...well take a look at it. I love how it turned out.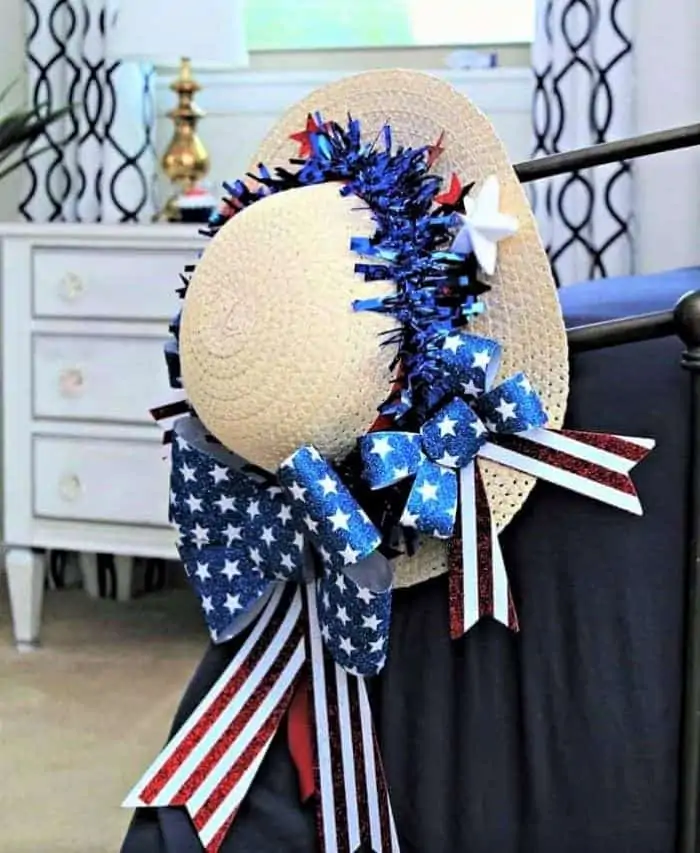 Patriotic Red White And Blue Hat Wreath
This wreath was fun to make. I bought all the stuff at Dollar Tree and put the hat wreath together in no time. Red White And Blue Summer Hat Wreath.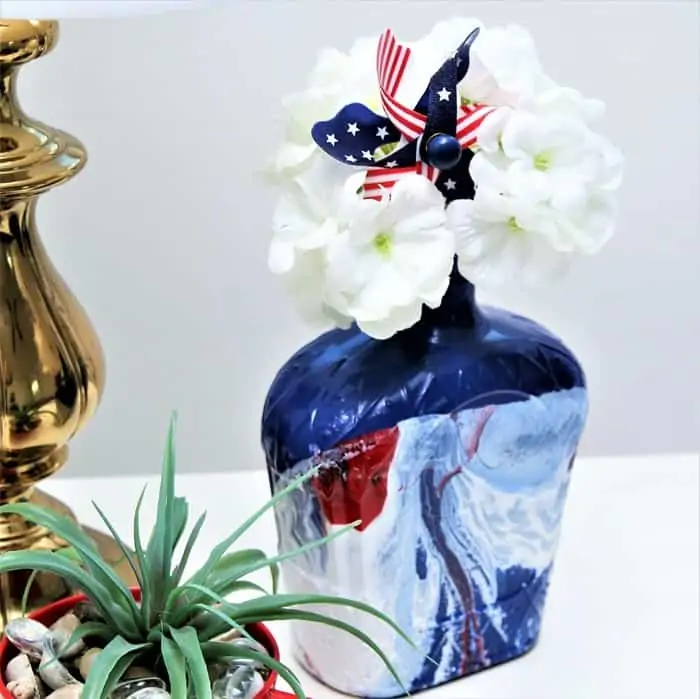 Hydrodip Bottle
I have a thing for candle holders and I could always use another one or two or three. The pom pom one is my favorite although I love the rick rack too.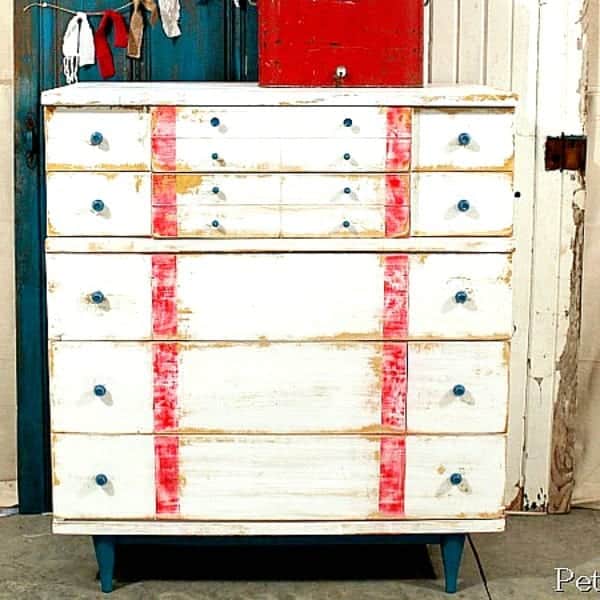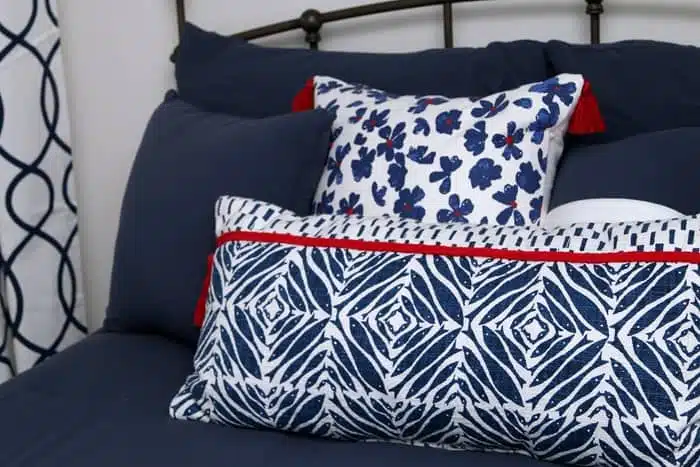 I painted this piece of furniture I long time ago. Back in May of 2013. It's kind of nautical style and definitely distressed to the max. It's not for everyone. I do like what I did to it and may try the look again with not as much distressing. What do you guys think?Then I have my favorite Patriotic Wreath made from all Dollar Tree finds.
Which were your favorites? Did any of them inspire you to work on a project for the fourth? I'm hoping to get that buffet finished up today. Stay tuned. Thanks for being here and have a great day, Kathy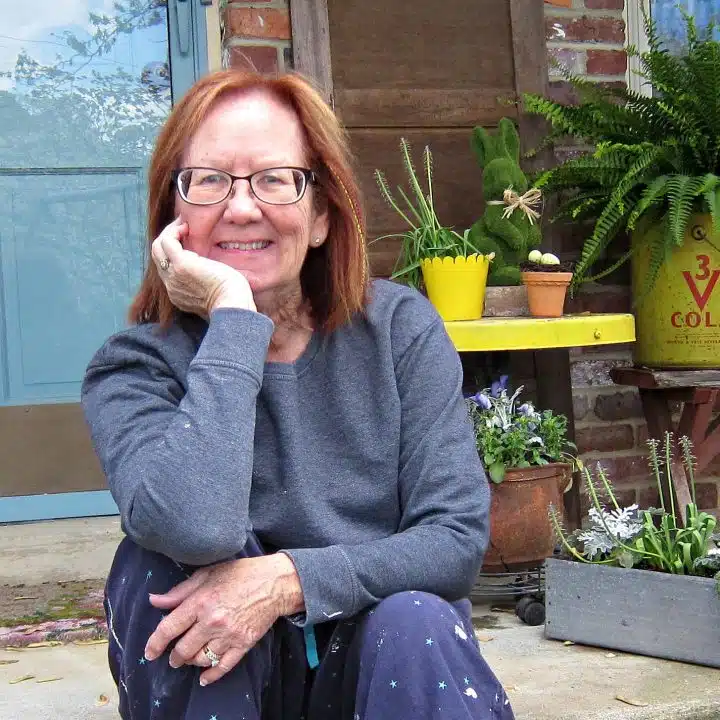 Author: Kathy Owen
Kathy Owen is the founder of the home decor blog Petticoat Junktion where she shares tutorials on painting furniture and upcycling thrifty finds into unique home décor. Her DIY projects have been featured on the Home Depot Blog, Plaid Crafts, Behr Designer Series, and in numerous magazines. Kathy's newest website is HappyHomeDIY.com