Help Me With Furniture Paint Colors Please
I have some great finds from a local flea market. No great finds from the Nashville Flea Market, blah. You guys always help me out when I need furniture paint color ideas. So take a look at what I bought and at the end of the post I share a couple of photos for you to be thinking on.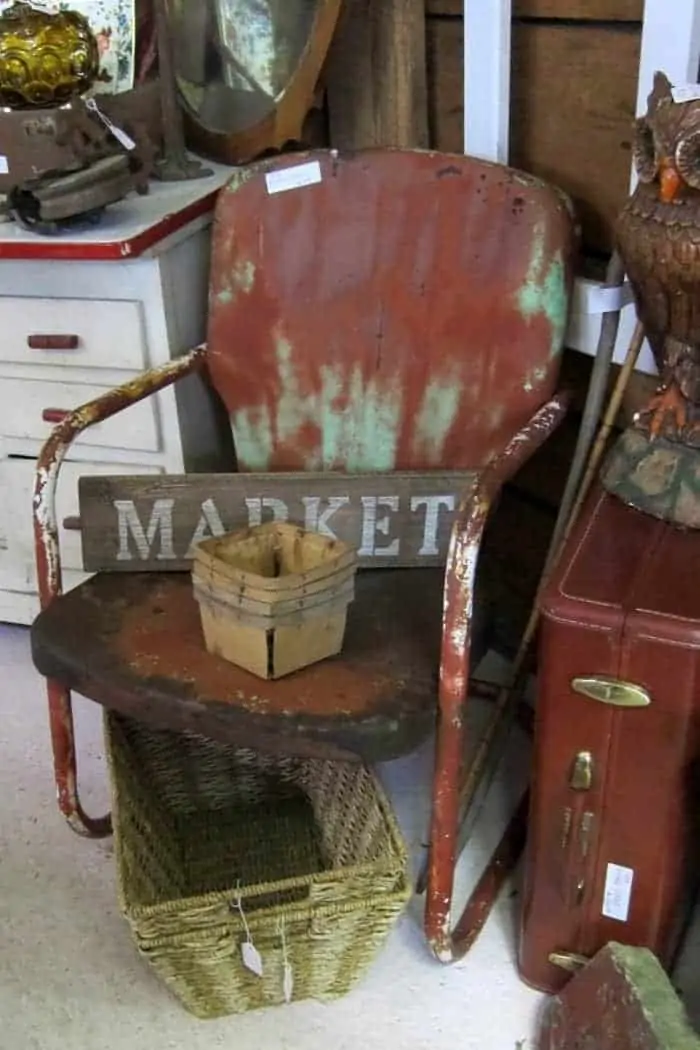 My first purchase doesn't need painting at all. I fell in love with the vintage metal chair. The paint is chippy and the colors are nice. Actually after I got the chair in the sunlight to load it in the truck the red color looked more orange. Oh well, I still like it…….just maybe not as much. It's going to get cleaned up and waxed.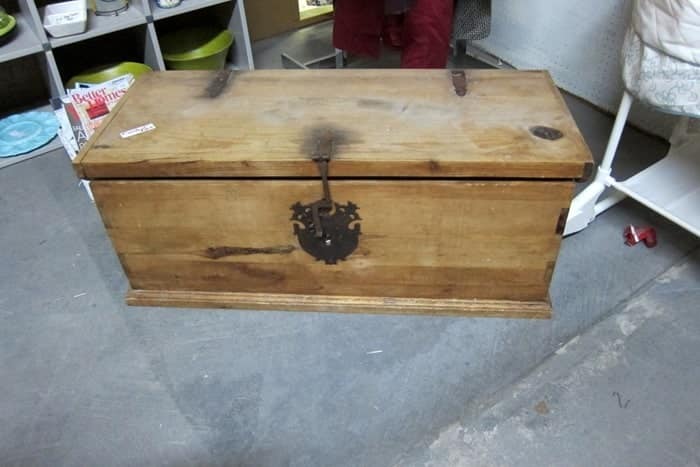 Need Furniture Paint Color Ideas
The handmade chest/trunk was $35. At least that's what I thought. When I got home and looked at the receipt the price was $17.50. The vendor must have been having a half price sale. I thought the price was good at $35. Win-Win for me.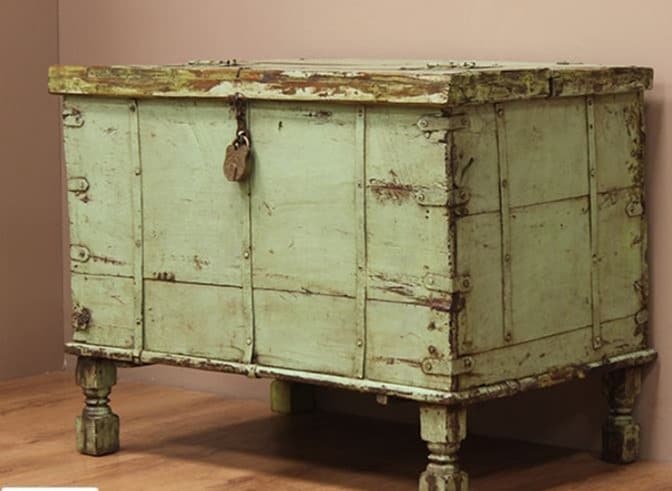 I would like to put legs on it similar to the ones in the photo above. I also like that green color. What do you guys think?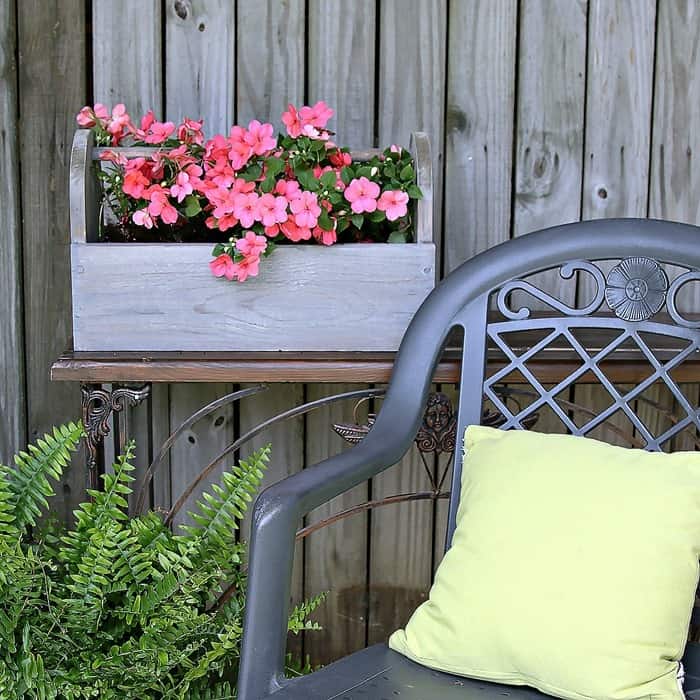 Since the wood is unfinished I could do the faux barnwood finish like the wood tote in the photo above. The process is really easy, only two products involved. The only thing that concerns me is the oil or whatever has blackened the wood around the hardware. Don't know if that would show through the barnwood finish.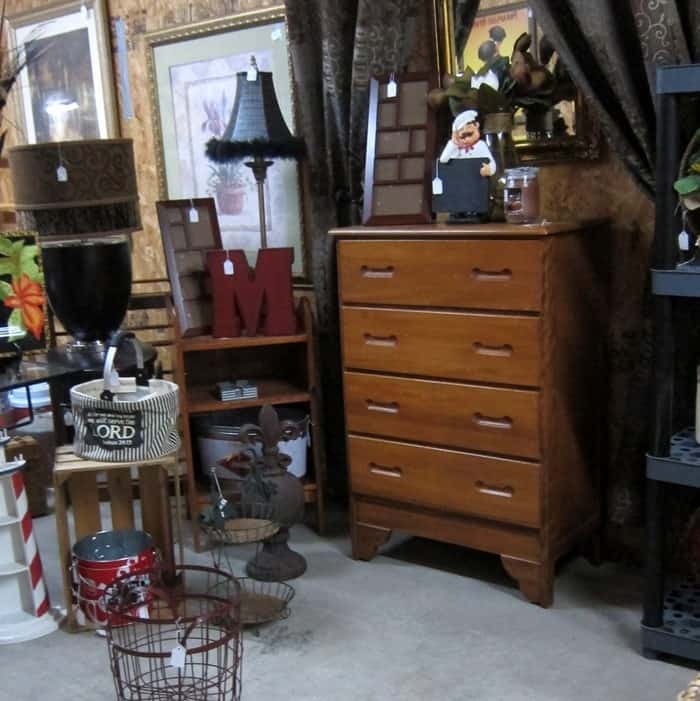 I bought the solid wood chest for $40.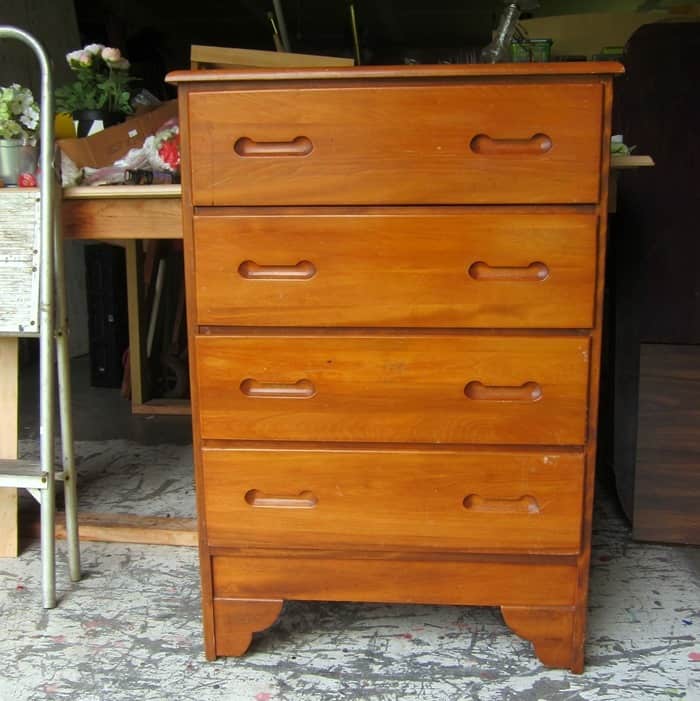 The chest is in great shape and I see it in gray because it has a masculine feel. Also no worries with hardware. I love that. Although hardware is like furniture jewelry. Adds to the total look.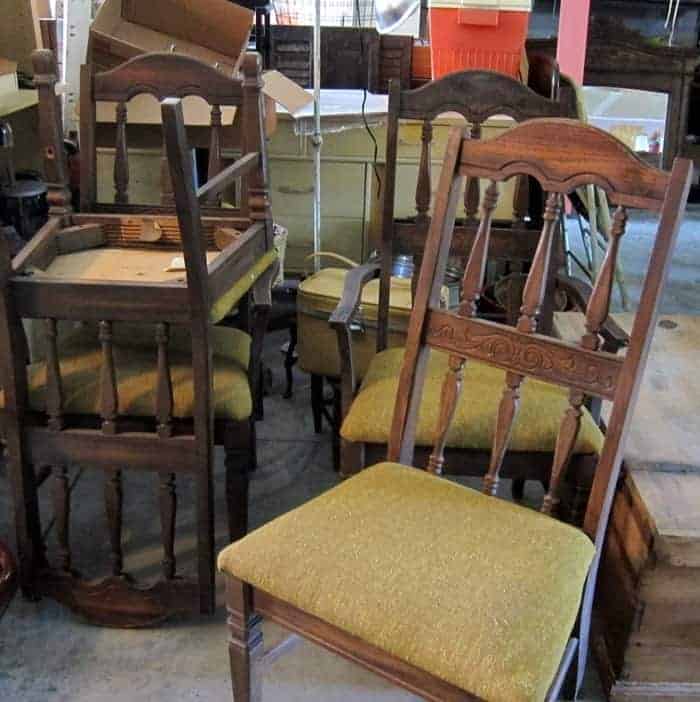 As I mentioned earlier I didn't find any furniture at the Nashville Flea Market this trip. I did pick up four chairs at a yard sale on the way back from the market. $20 for the four.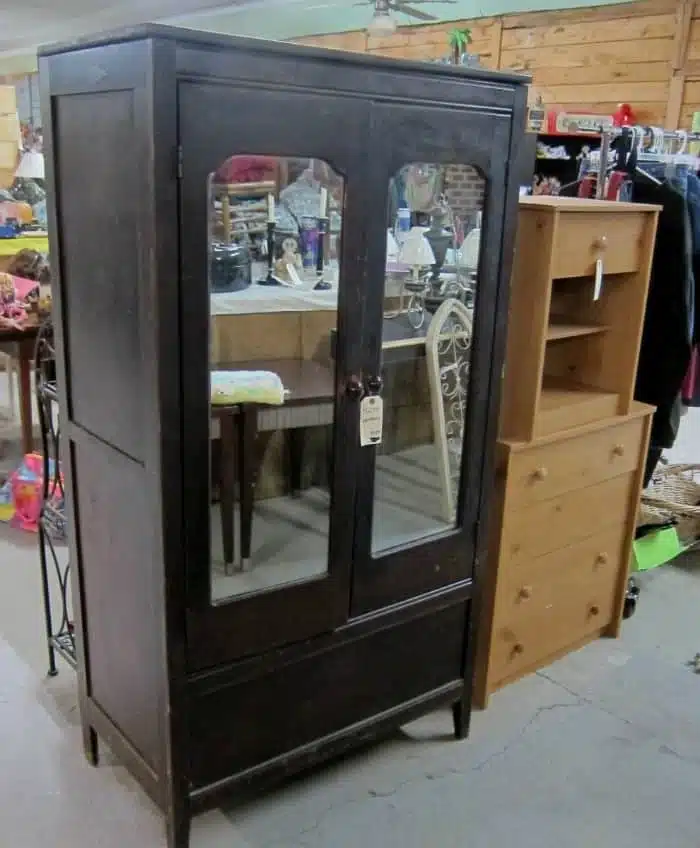 Flea Market Shopping
I didn't buy this wardrobe but I may go back and get it this weekend. It is at the Southern Kentucky Flea Market in Guthrie Kentucky, That's where I bought the metal lawn chair, wood trunk, and chest of drawers.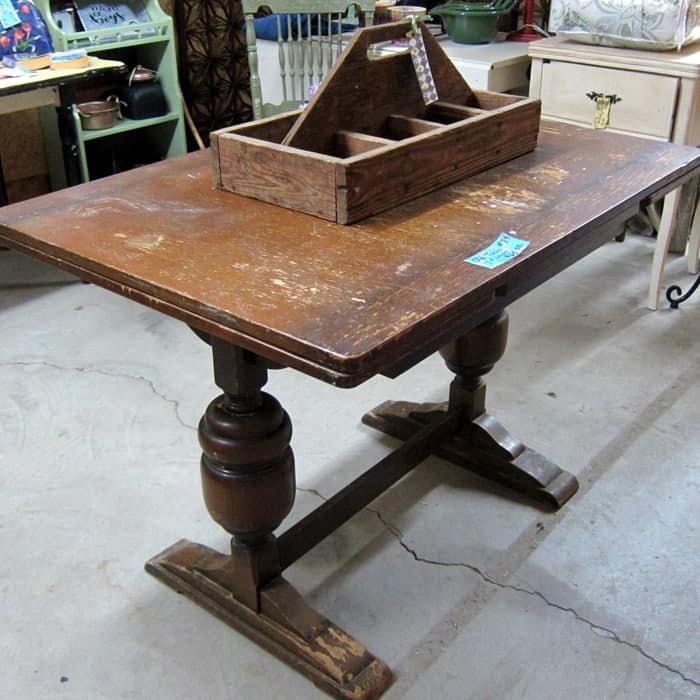 I also didn't buy this table but I might need it to go with my four chairs. What do you guys think? It was $60. So I would have $80 in the table and four chairs before I ever start the makeover. I need paint and fabric then have to pay commission at my booth when the table set sells. I'll have to think about it.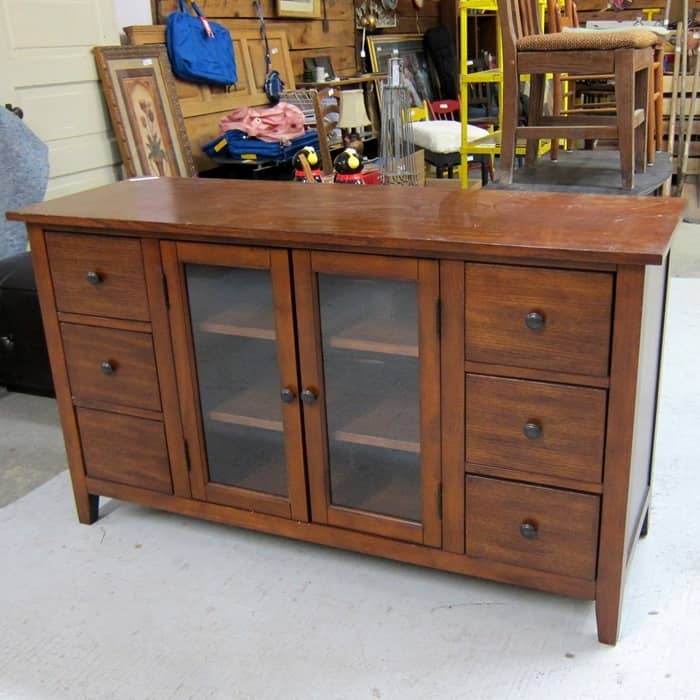 I almost bought the entertainment cabinet, $50. I don't like painting the inside because it's a pain.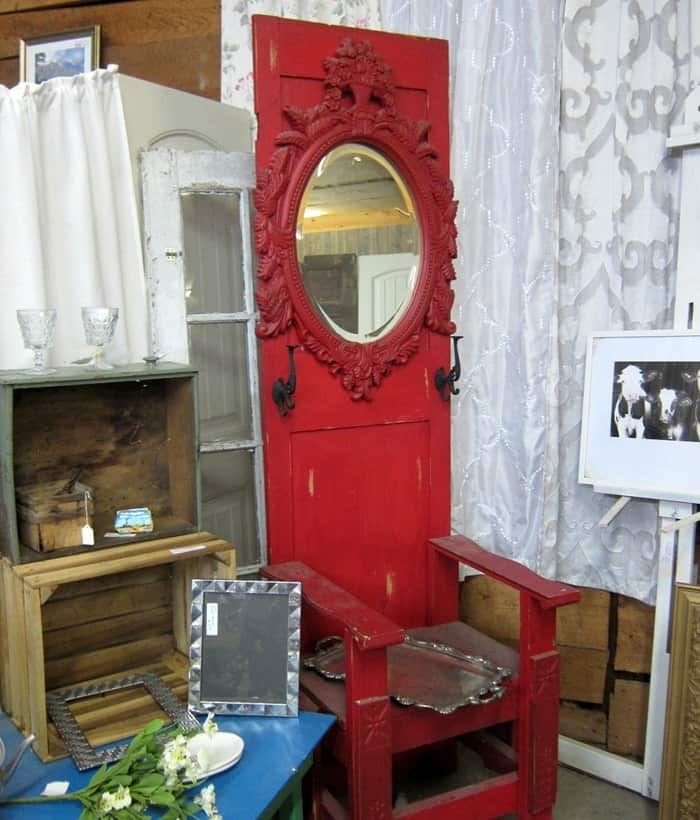 How pretty is the red hall tree?? I love it. No place in my house for it.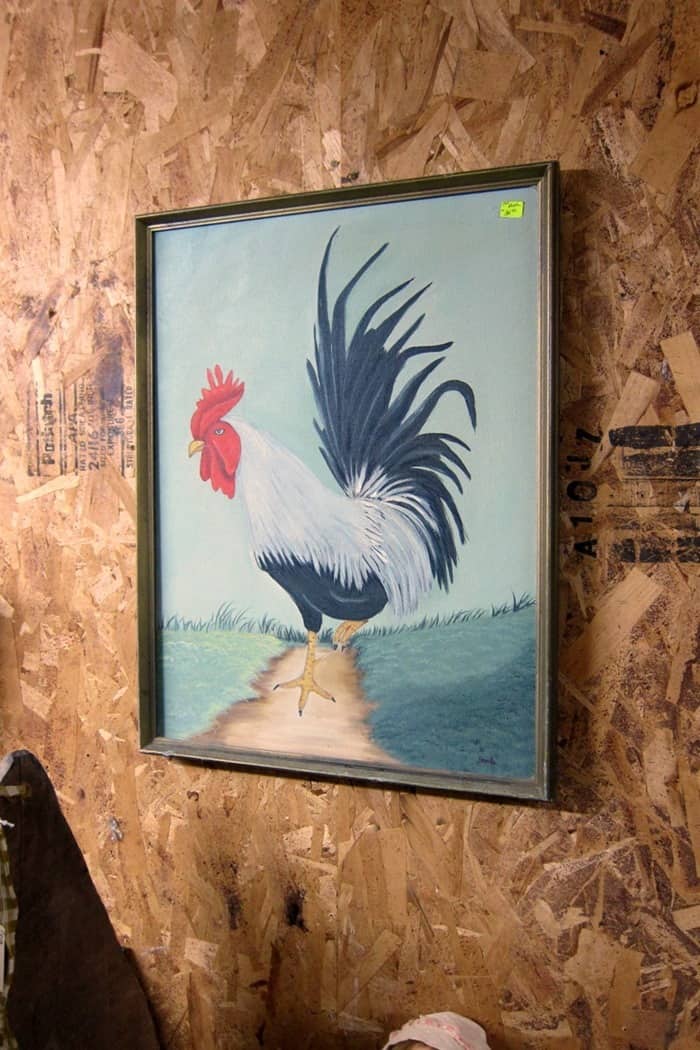 Not the best art I've ever seen but the painted rooster caught my eye. Didn't buy it.
Pictures for thought……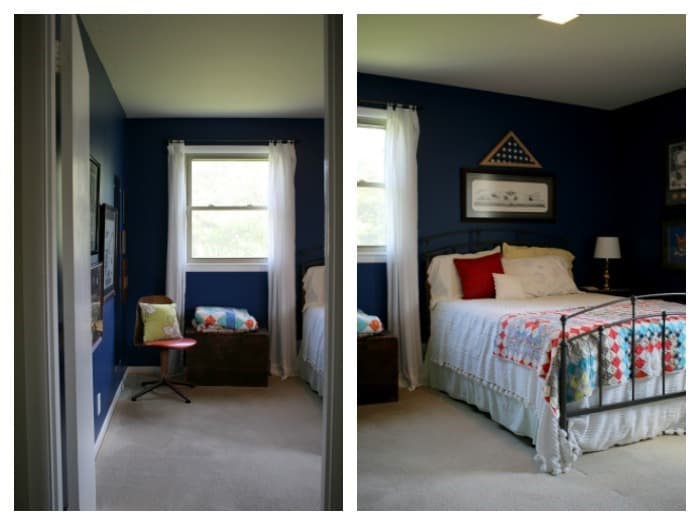 Photo above is of our blue bedroom at 10:00 yesterday morning.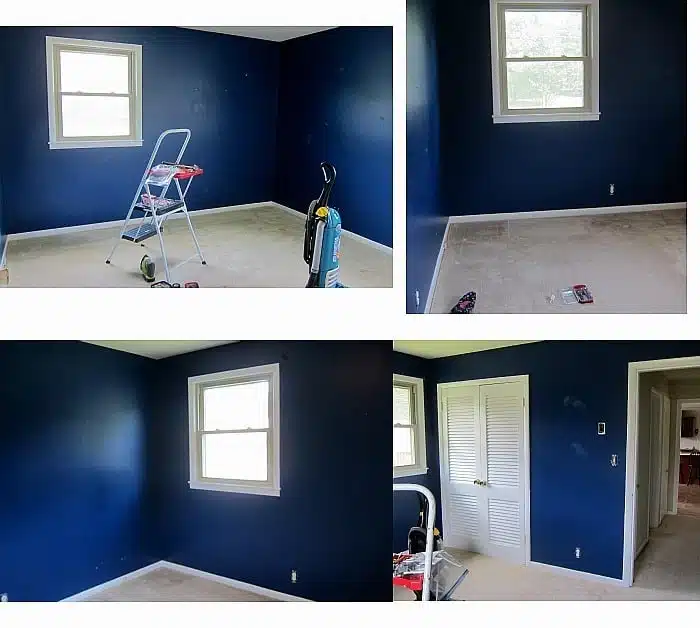 The photos above shows how it looked 45 minutes later.
Let me know if you have any paint color ideas for my new furniture finds. See you next week. As always thanks for being here, Kathy
Author: Kathy Owen (Petticoat Junktion)
Kathy is the founder of PetticoatJunktion.com, a home décor blog focused on repurposing and upcycling furniture, old hardware, rusty stuff, and thrifty finds into unique home décor. Kathy's projects have been featured on the Home Depot Blog, Plaid Crafts, Behr Designer Series, and in numerous magazines. Read more about Kathy here.