I just bought 8 pieces of furniture at a local online auction. I spent $130. Yikes! I think I got my money's worth though.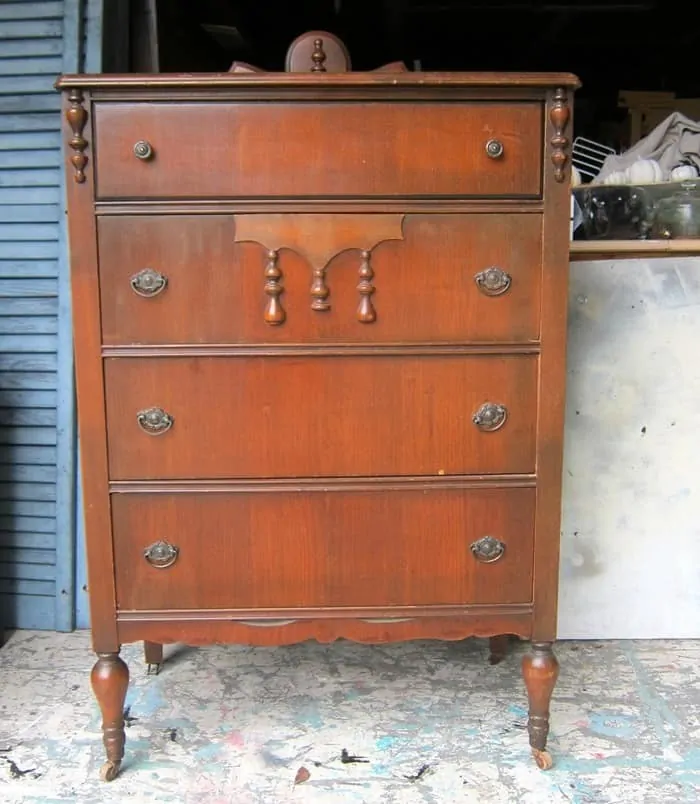 As you look at these pieces if you have any paint color ideas leave a comment please.
I have to say the vintage chest of drawers is my best furniture find in a while. I love painting these detailed pieces.
The chest is in really good shape. The drawers even smell good and with these pieces that usually isn't the case. The chest has been well cared for. Two of the casters are missing but I think I have replacements for those in my stash.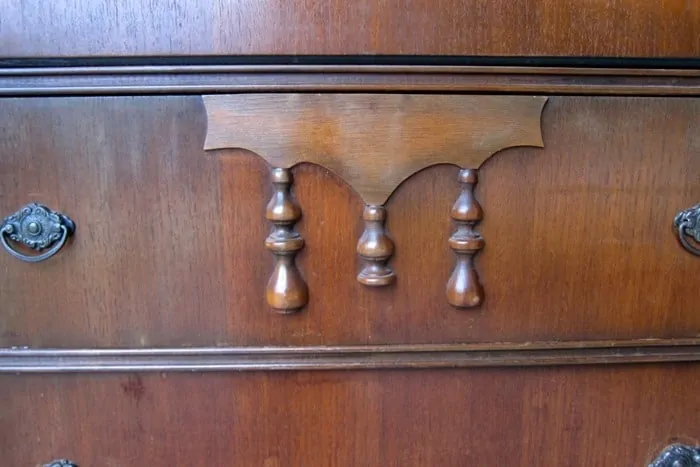 I've never seen a chest of drawers with these teardrop things on them. Do you like them or not? Undecided.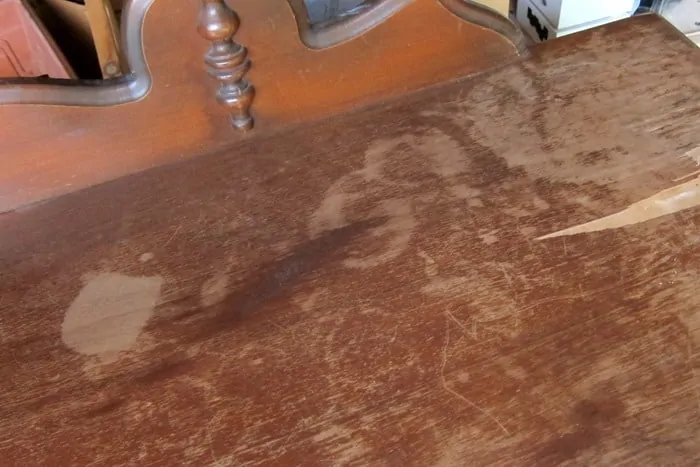 How about the board with detail on the top of the chest? As you can see the top is kind of a mess and there is a strip of veneer missing.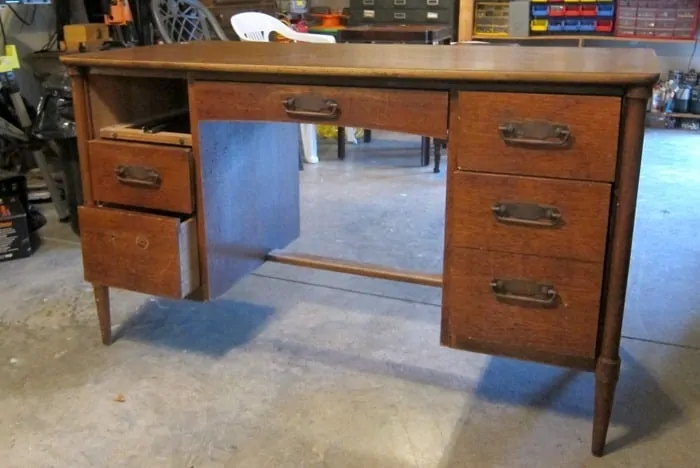 Next is this desk missing one of it's top drawers. The desk is deep. I'm not a fan of that except maybe in an office space. I like the legs.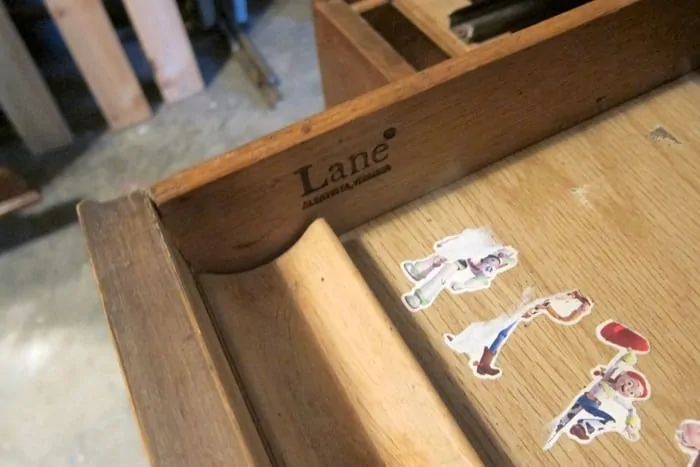 It's made by Lane and we all know that's a good brand.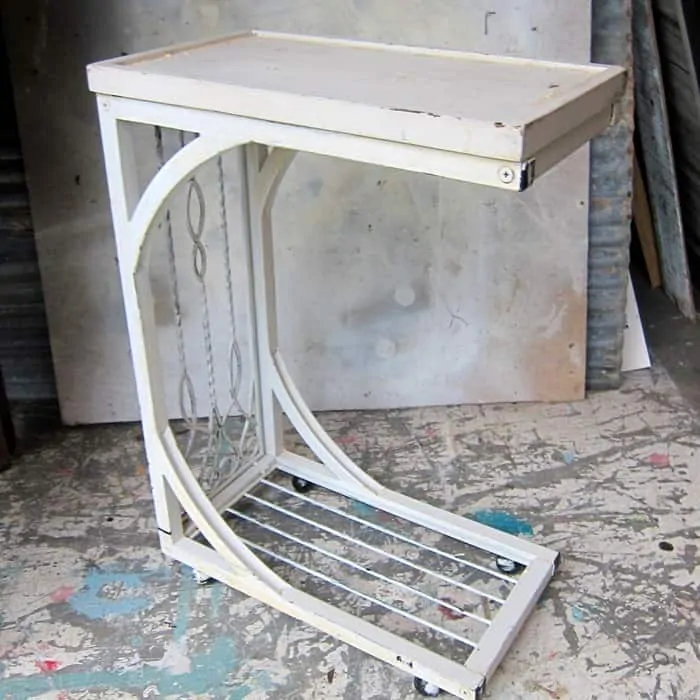 This little table thingy is cute. It's made of wood and iron and at first I thought it was a vintage piece but then noticed the tag on the bottom that said "made in China 2010".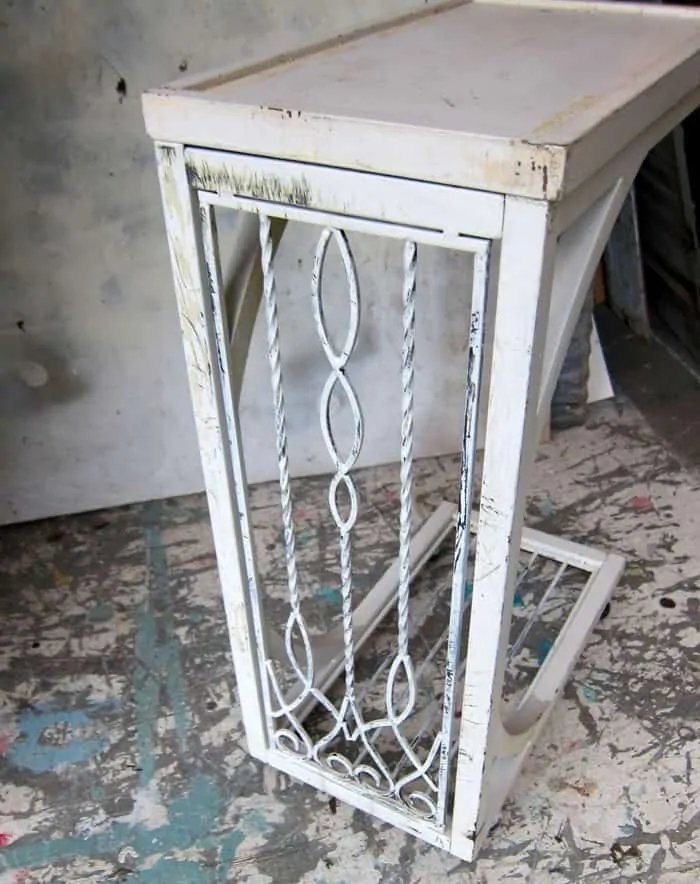 The top has thick sticky stuff on it. I think I'll clean it up, repaint it white, distress it, and keep it. It might come in handy as an extra little nightstand when we have guests.
You guys might remember that I've been decluttering the house and just have the minimum of furniture in the guest bedrooms.
Our rooms are small and they look bigger without a ton of furniture. Also the more minimal look calms my mind.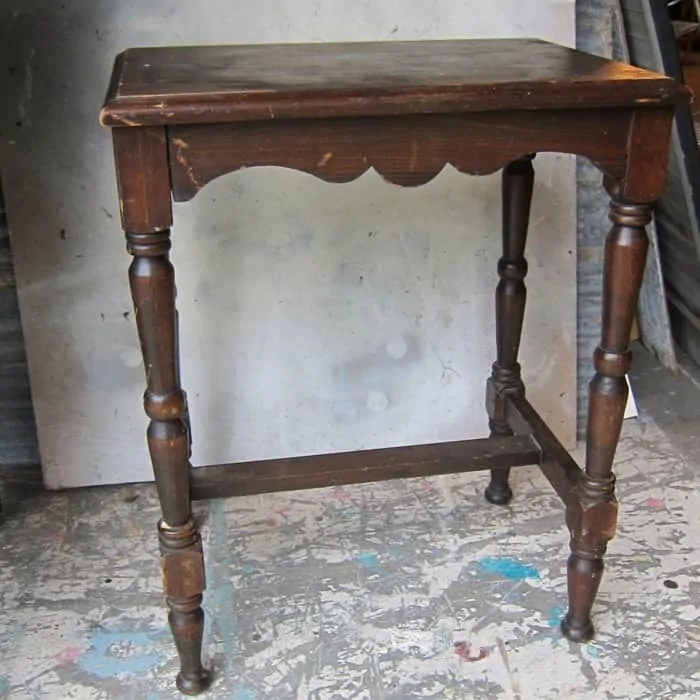 This little table is nice. I like the spindle legs.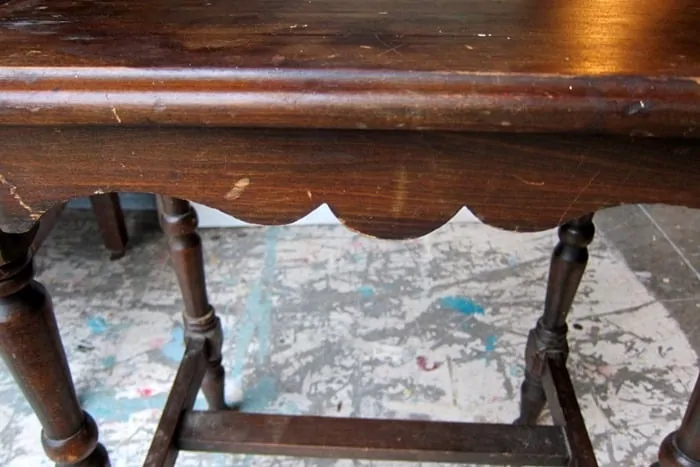 Has a bit of curvy detail in the apron around the top.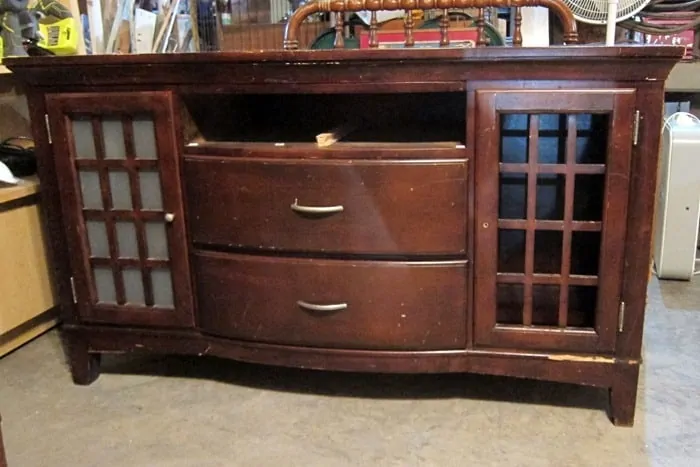 Now we get to a couple of bigger pieces. This entertainment center has a missing drawer and missing screen backing in one of the cabinet doors.
The missing drawer will be replaced by a piece of wood to make a shelf out of the space.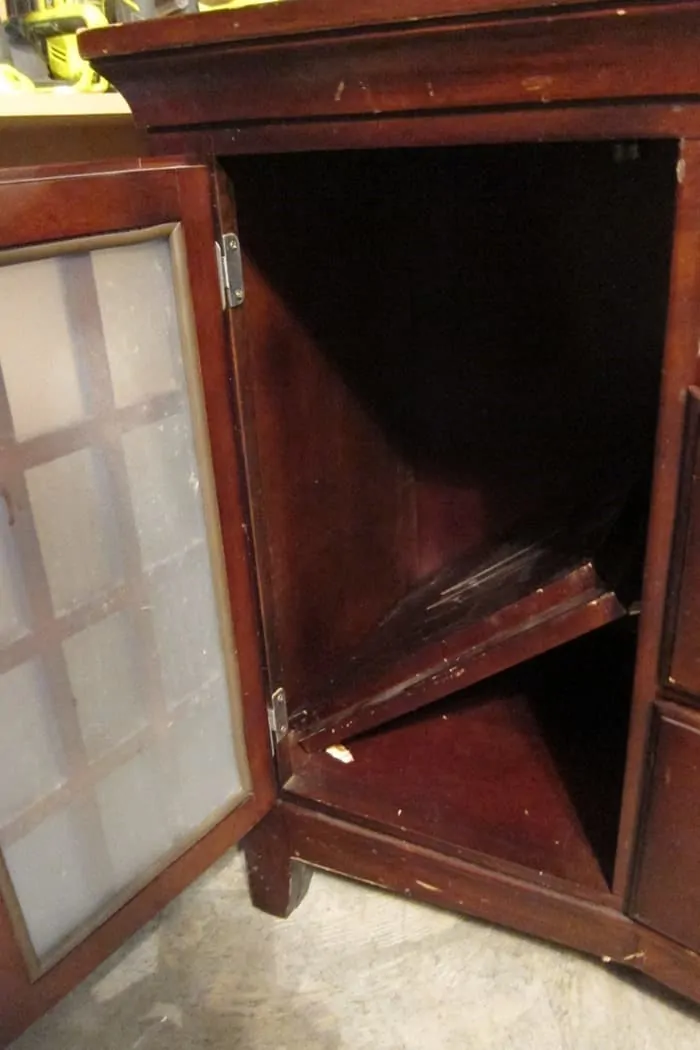 I'm not sure if I'll just remove both cabinet doors or replace those filmy screens with something else. The color will probably be black, white, or gray. Maybe a special paint technique of some kind.
This piece will be really pretty painted if I can get it fixed up
One side drawer is in pieces and the top middle drawer is also coming apart. I think I can get them put back together without too much trouble. No idea about the paint color!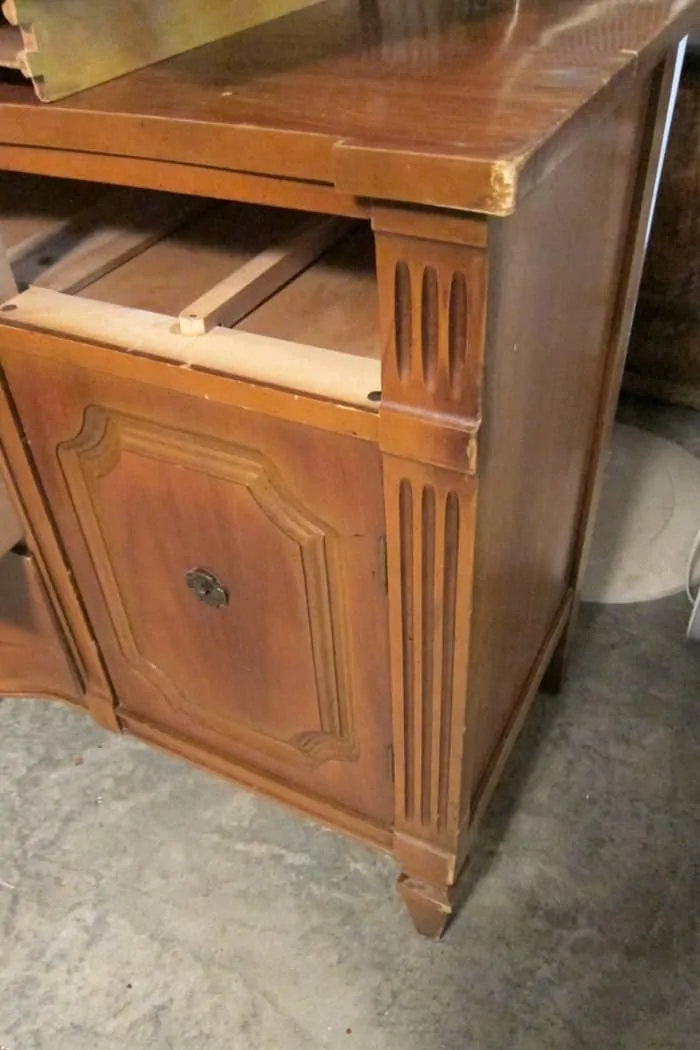 The sideboard has some nice details that would look awesome distressed or maybe highlighted with white paint.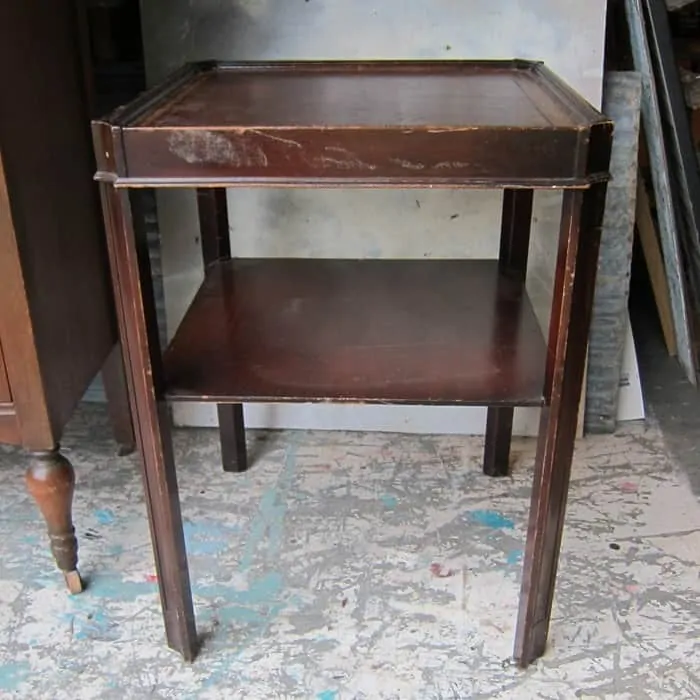 This table is pretty good size. I haven't seen one like it in a while.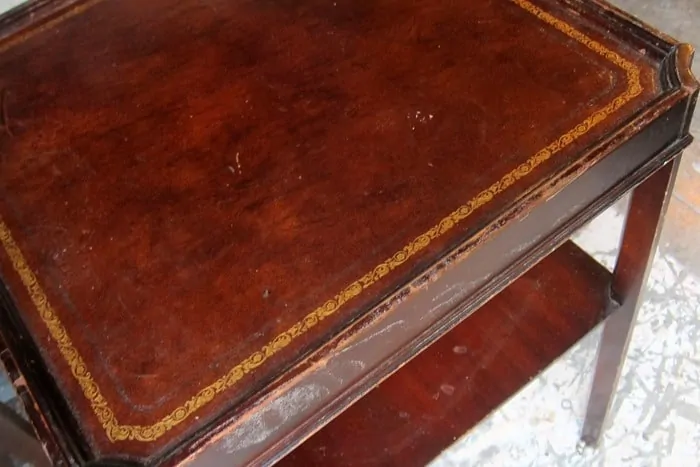 It has a leather top with that gold design around the edges.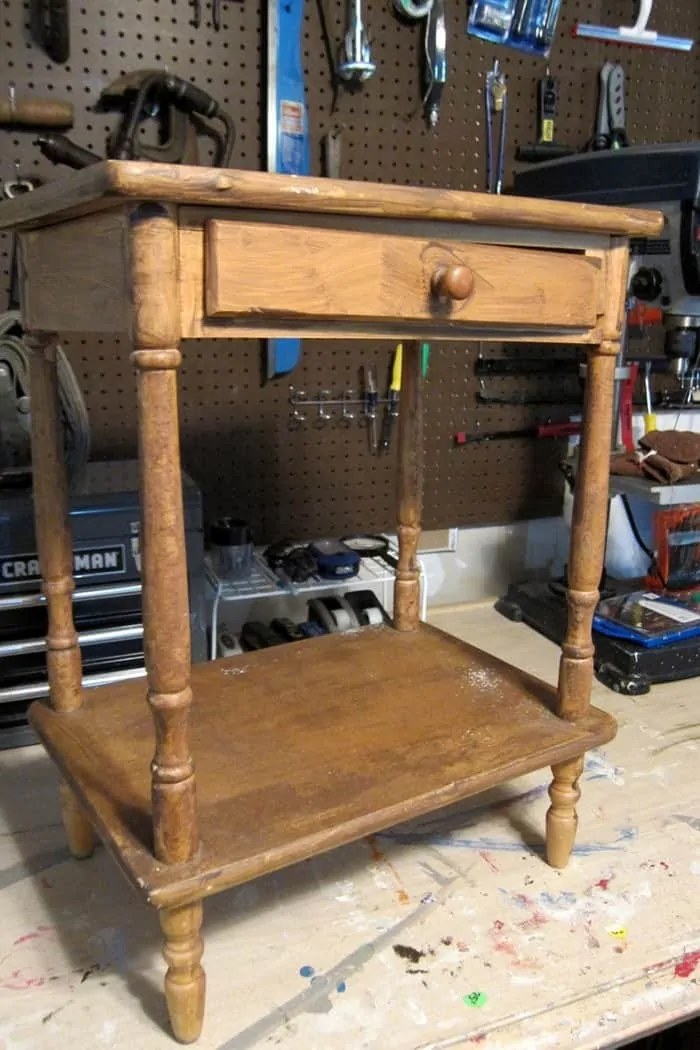 The table above is kind of a throw away piece.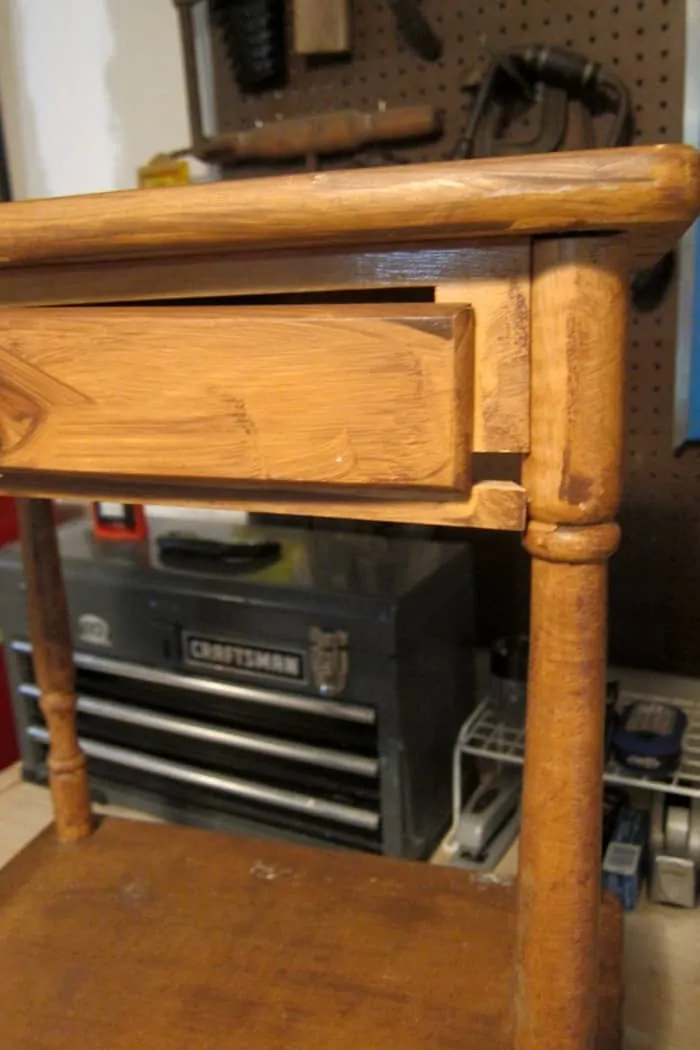 It's coming apart and is a cheap piece to start with. I used my nail gun to put it back together. I took it to the shop and priced it at $6. If no one buys it I will probably donate it somewhere. Not worth painting.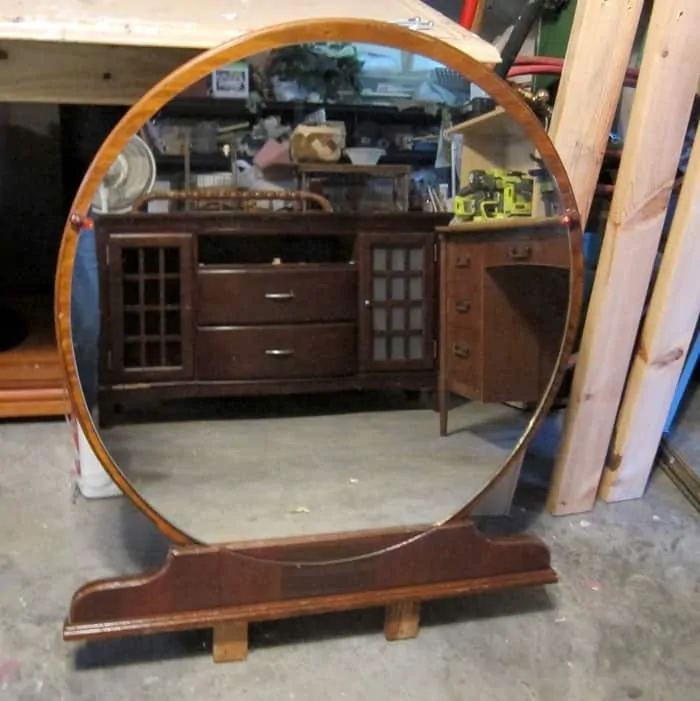 The vanity mirror came with the chest in the top photo. It is an odd piece that doesn't go with any of the furniture I bought. I'll take it to the shop and try to sell it. It might get donated too.
I paid $130 for all of these pieces. Not too bad.
I really like the Nantucket Style sideboard I painted a few months ago. What do you think of this color for one of the sideboards?
So now I need to hear you paint color ideas. Leave a note if you have time. Thanks for being here, Kathy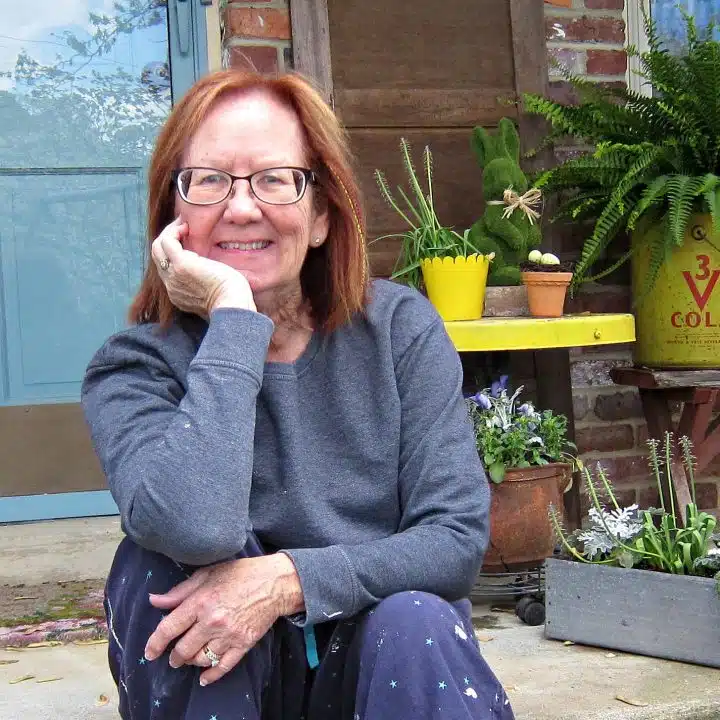 Author: Kathy Owen
Kathy Owen is the founder of the home decor blog Petticoat Junktion where she shares tutorials on painting furniture and upcycling thrifty finds into unique home décor. Her DIY projects have been featured on the Home Depot Blog, Plaid Crafts, Behr Designer Series, and in numerous magazines. Kathy's newest website is HappyHomeDIY.com