Time to share my junk treasures and I have a lot of them, three shopping trips worth. I made two trips to my favorite junk shop, one trip to the Southern Kentucky Flea Market, and one online auction where I had the winning bid for an Eastlake-style bed.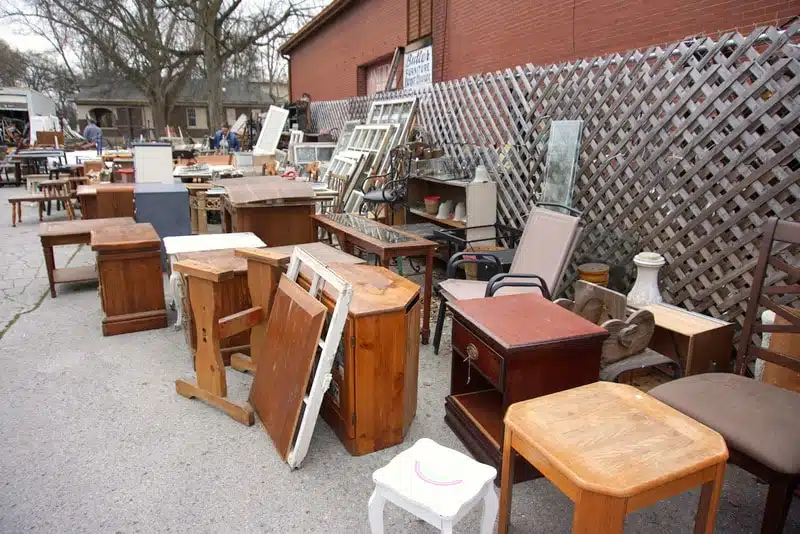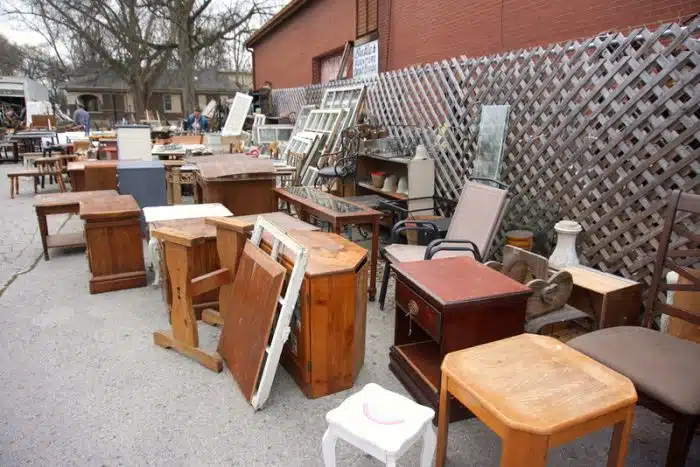 This is the awesome junk shop in Hopkinsville, KY, Butler's Antiques on Walnut St.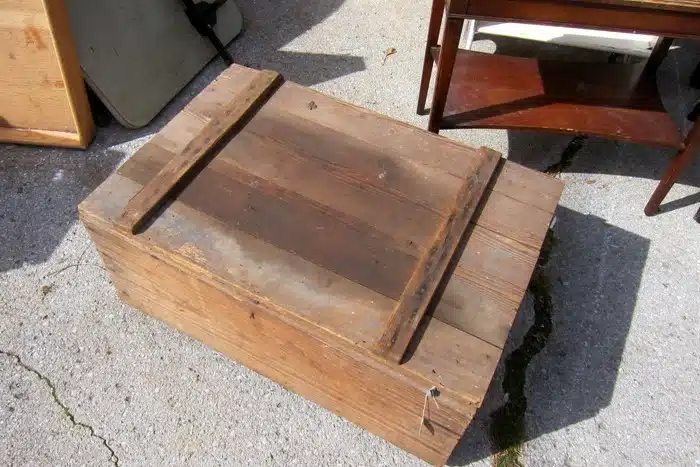 It's hard for me to pass up a wood crate, cedar chest, or wood tool box. They are so fun to paint. I can get all creative and the sleek lines make the painting easy. I really wanted to give this wood box a light white wash but the wood is too stained up.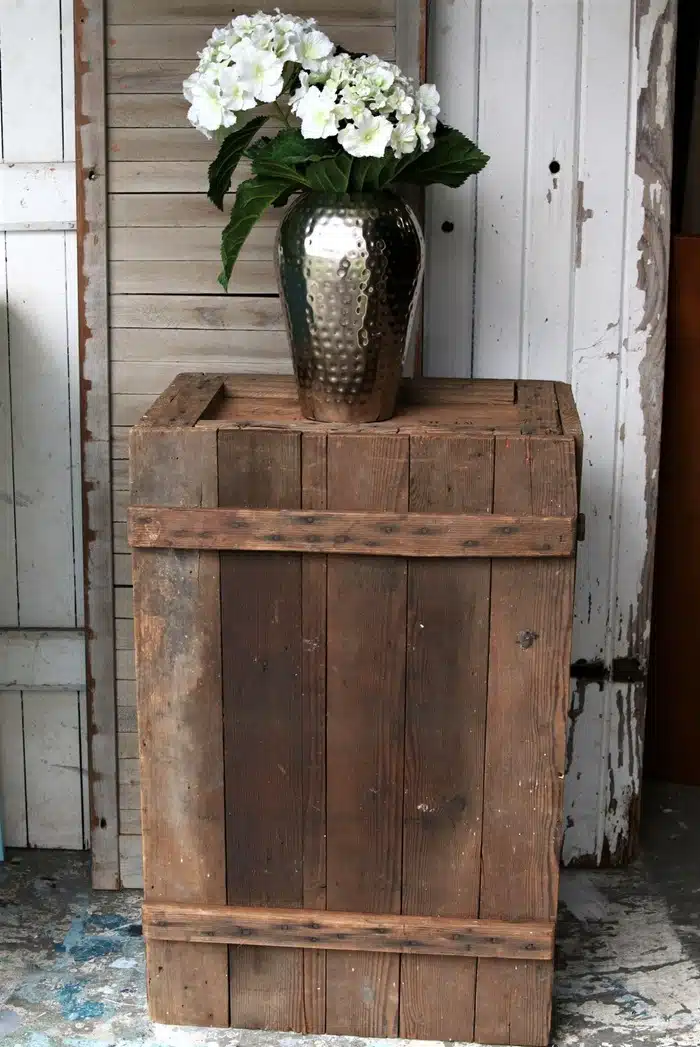 I thought maybe it would clean up well but no! The photo above was taken after I tried cleaning and sanding the wood.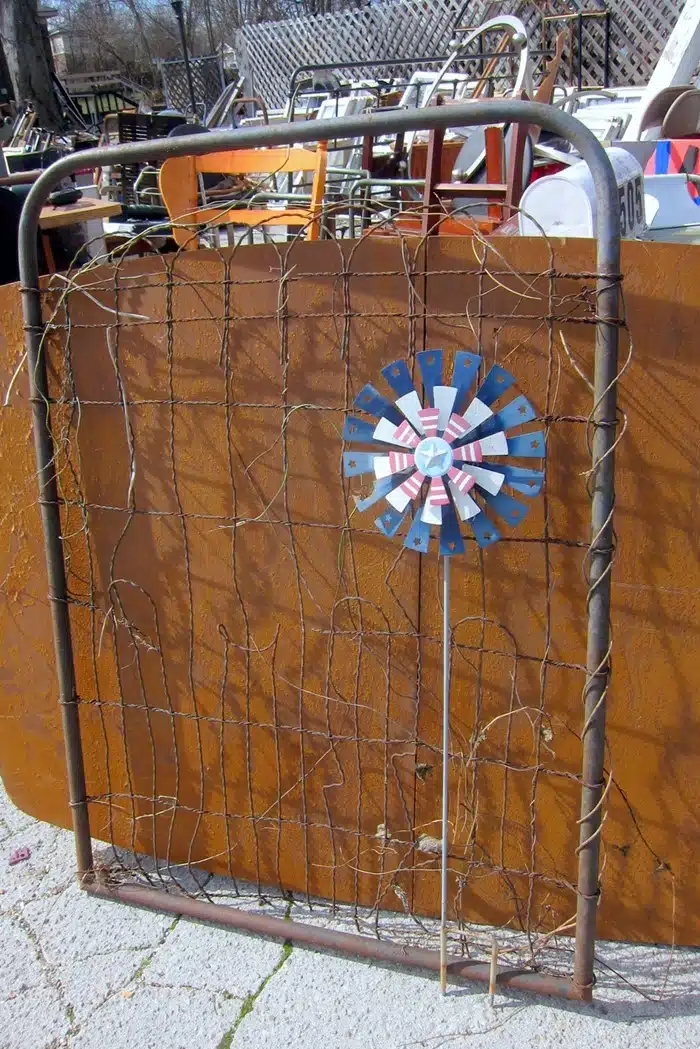 I couldn't pass on the gate either. I took it to my booth and someone already snapped it up.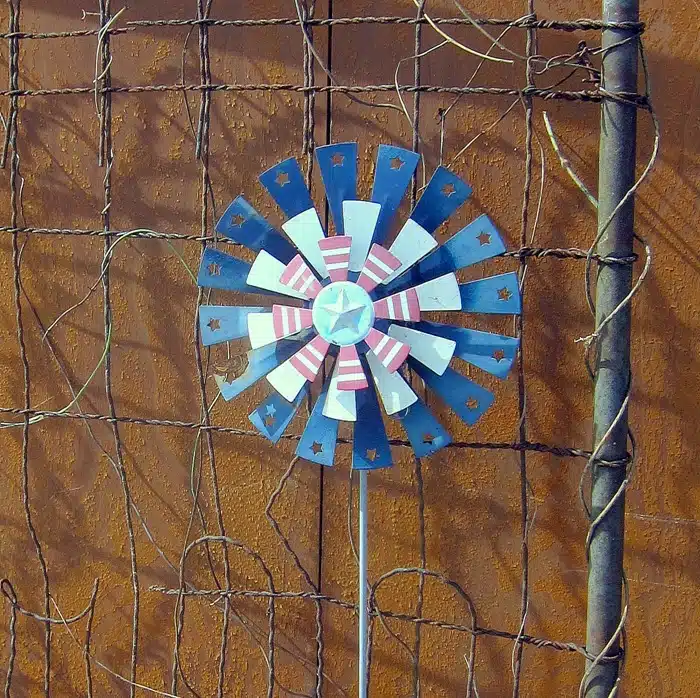 I have a thing for garden stakes too and this patriotic one is a winner. The faded colors are perfect.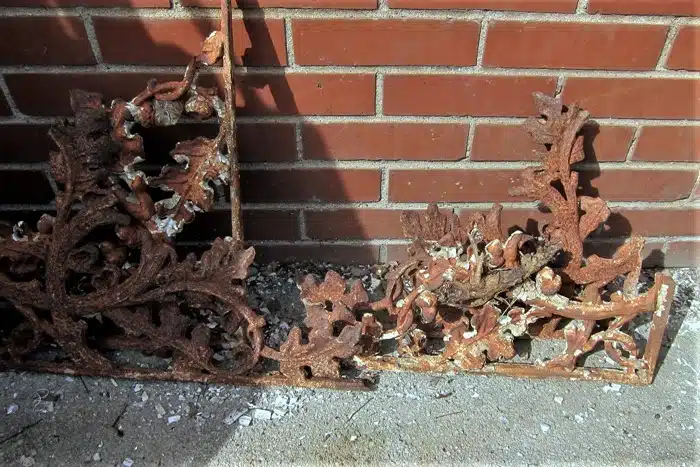 I bought four wrought iron decorative railing pieces with one being in great shape and the other three in pieces.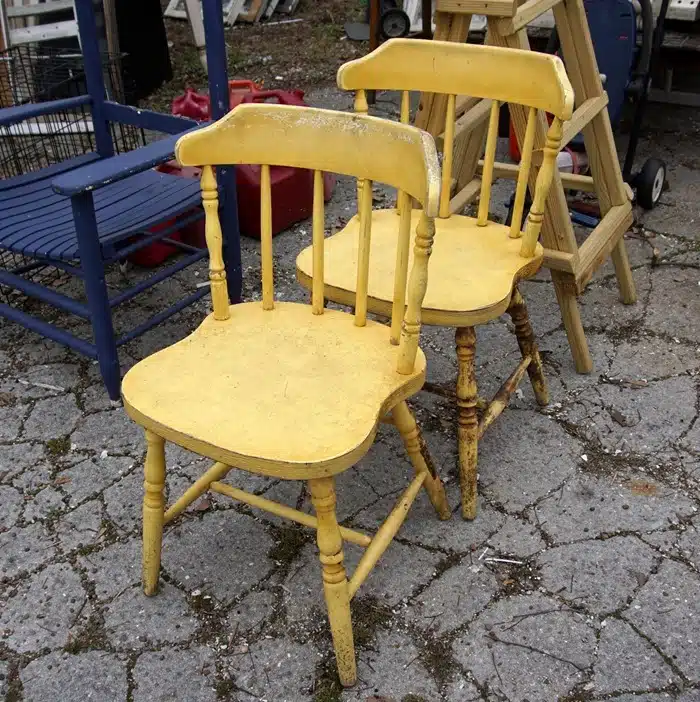 The yellow chairs were hard to pass up at $5 each. Once I got them home I wished I had left them at the junk shop.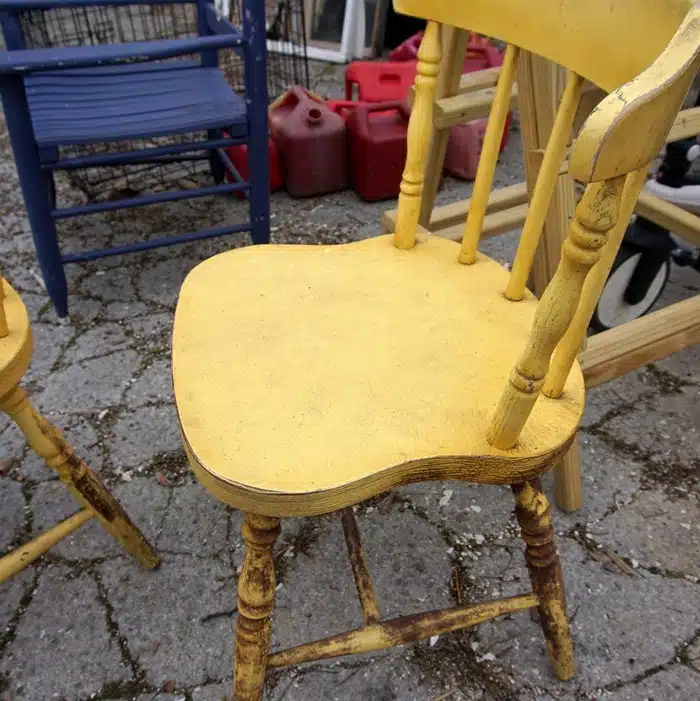 I knew they were incredibly dirty but I can deal with the dirt. It wasn't until I unloaded them from the truck that I noticed the seats are made of fake wood or MDF or pressed wood. The seats are just a bit damaged in areas and there is not a whole lot I can do with puffed up MDF unless I paint it. The whole purpose of buying the chairs was because of the pretty yellow crackled paint.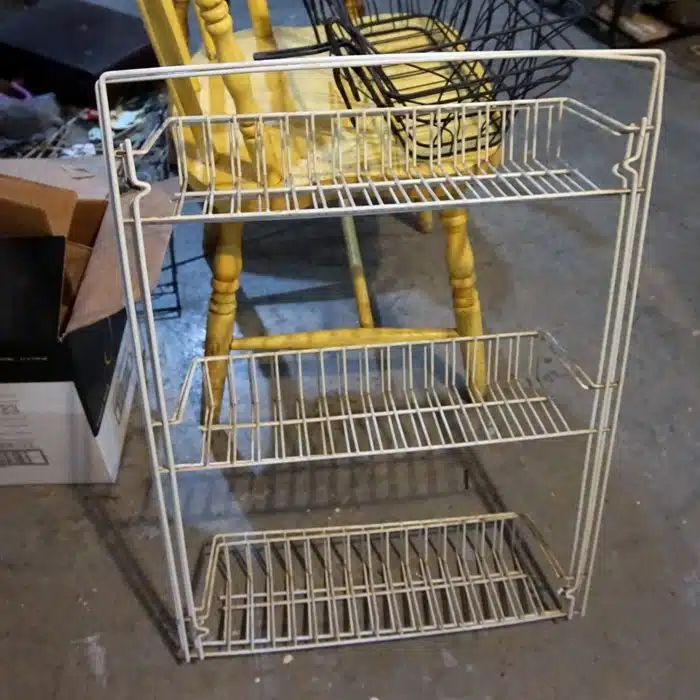 The two plastic shelves are going to my booth.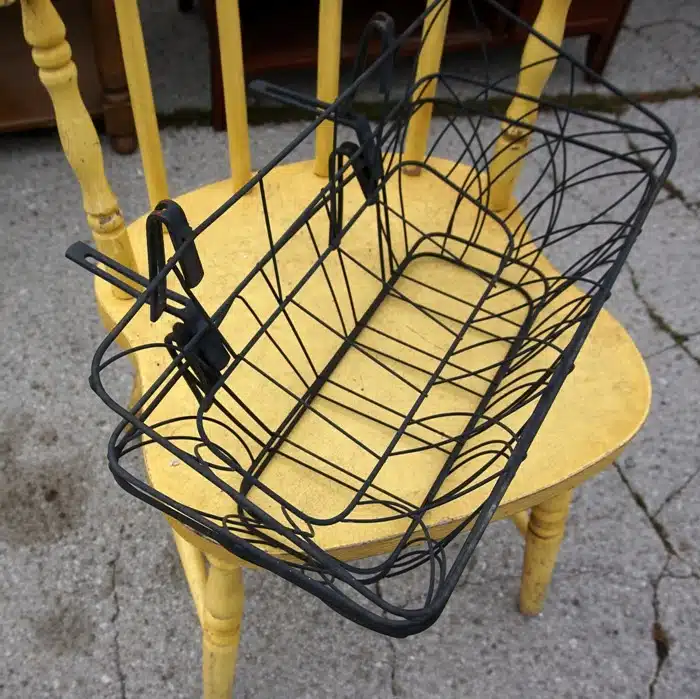 I bought three metal flower box planters. They will go to my booth or maybe I will keep one and see what I can do with it.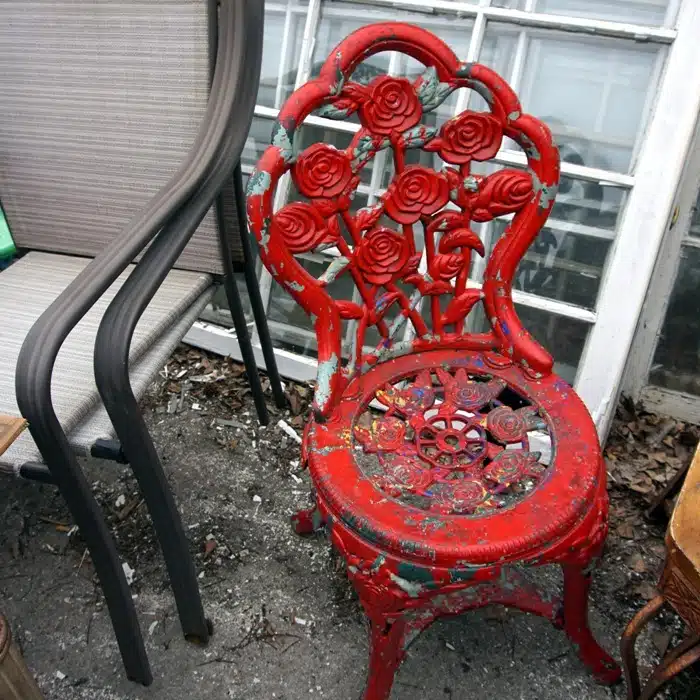 Take a look at that red chair. It looks like wrought iron doesn't it? I thought it was iron and I was so excited until I picked it up. The chair is plastic. I didn't buy it.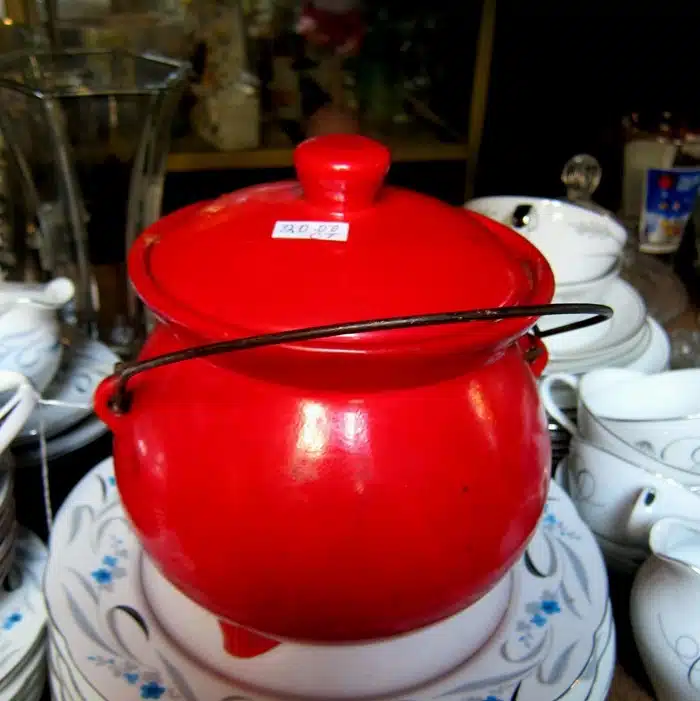 I didn't buy the red pot with the lid either but I seriously thought about it. For $20 it was over my budget but I do have a thing for red.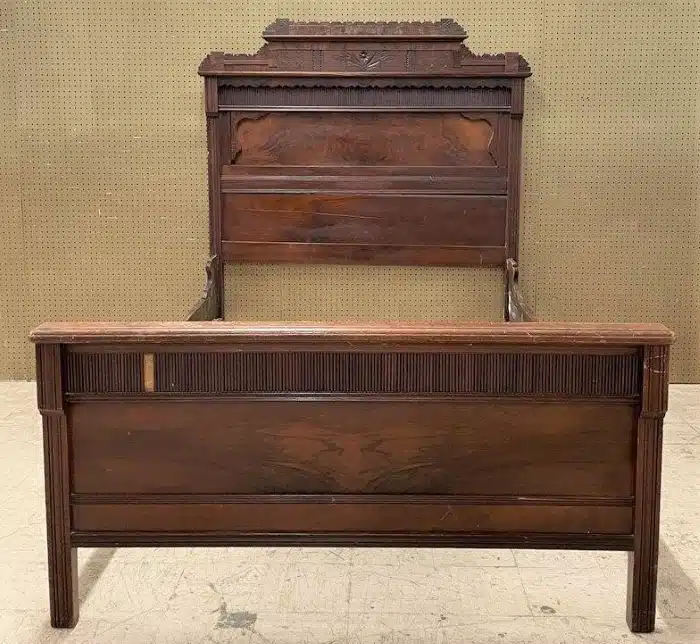 Moving on to my online auction purchase. The Eastlake-style bed was only $10. That's why I bought it. Beds this size are hard to sell because they will not fit a standard-size mattress.
The JTS (hubby, aka Junktion Technical Specialist) has already broken the bed up into pieces. The wood details are so beautiful and I will sell the wood. The top of the headboard is a large beautifully detailed piece.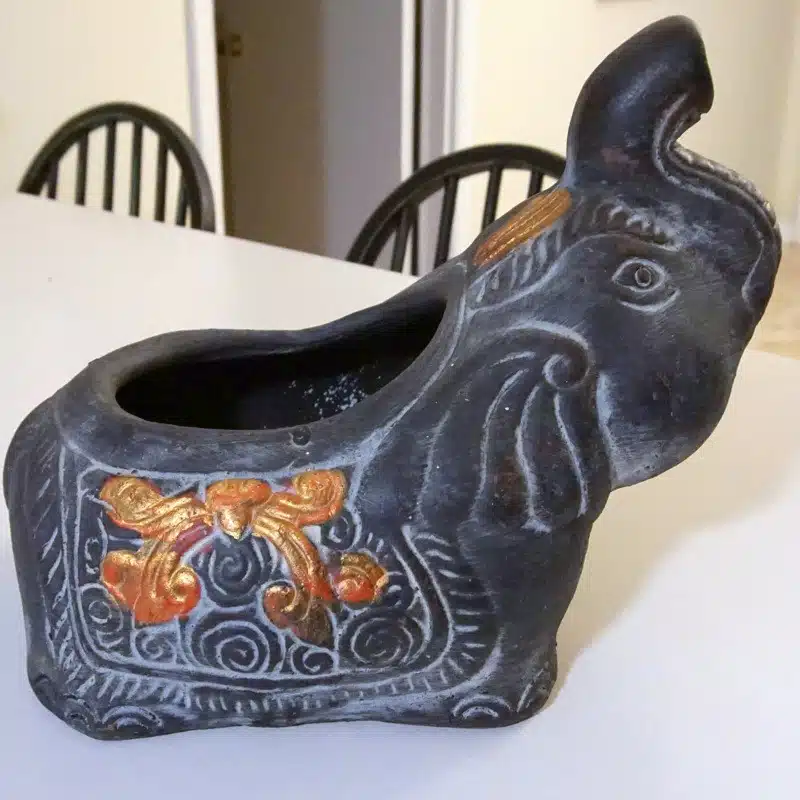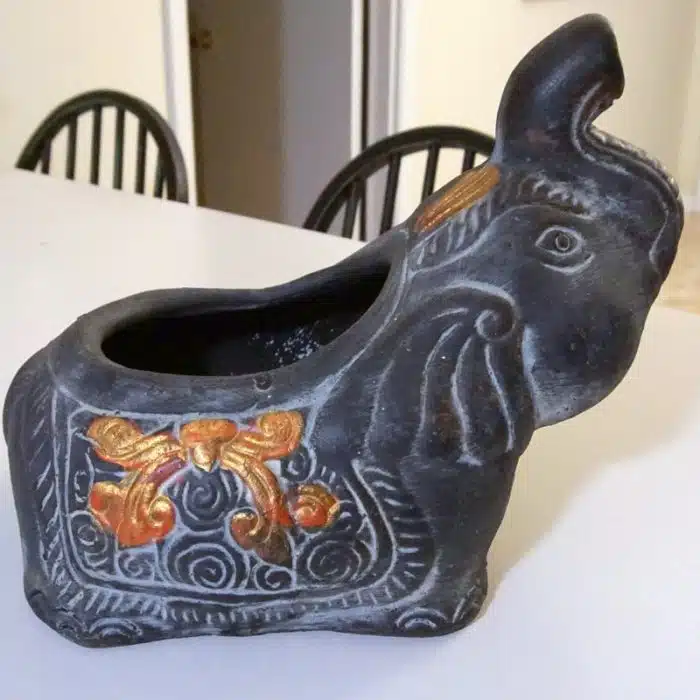 The next junk finds are from the Southern Kentucky Flea Market. The elephant planter was $12 and I'm in love. I have never seen a similar one.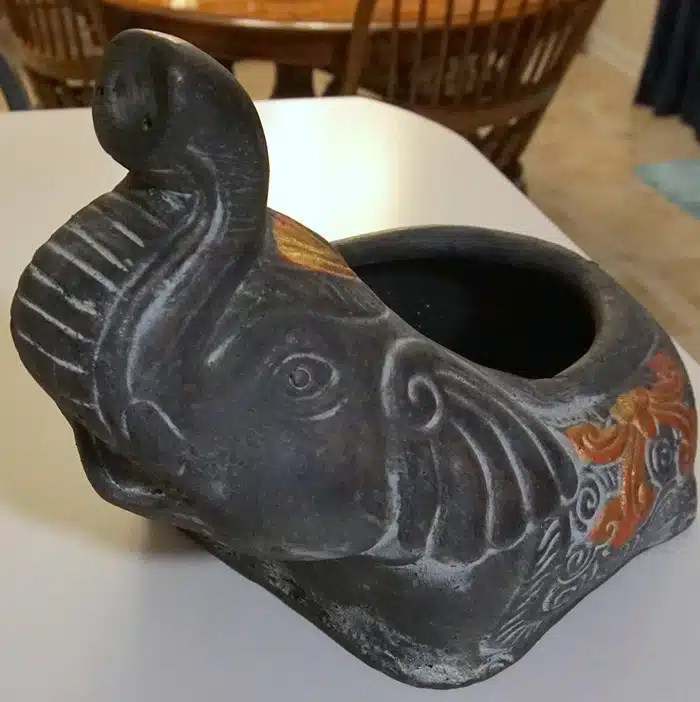 I'm hanging on to the planter. An elephant with an upturned trunk is said to bring good fortune and goodwill. I'm all for that.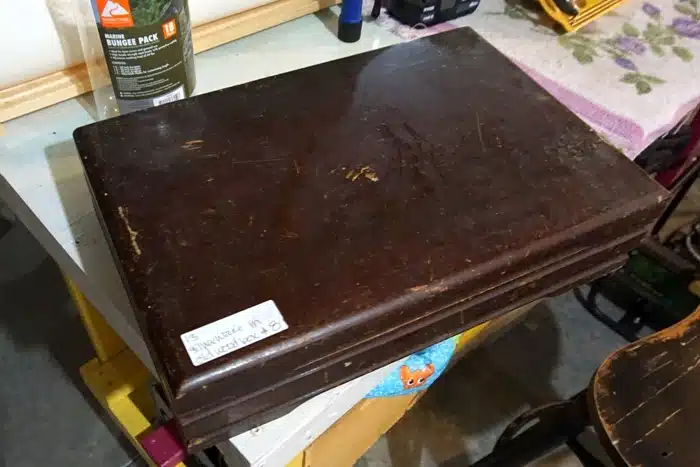 My friend Christy, Confessions of a Serial DIY'er is a pro at silverware chest makeovers. I found this one for $8 so I need to visit her blog and get a few makeover ideas.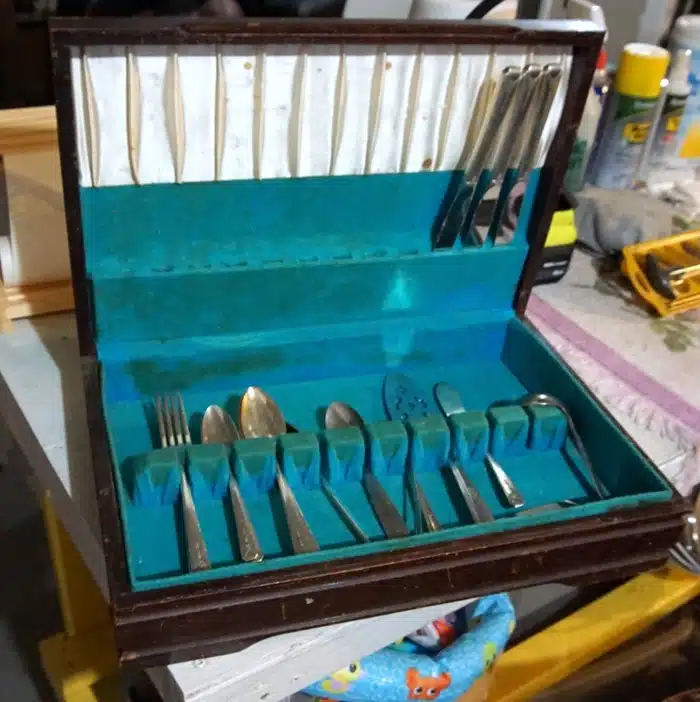 It also had a few pieces of silverware. I will sale the silverware and maybe get my money back on the chest.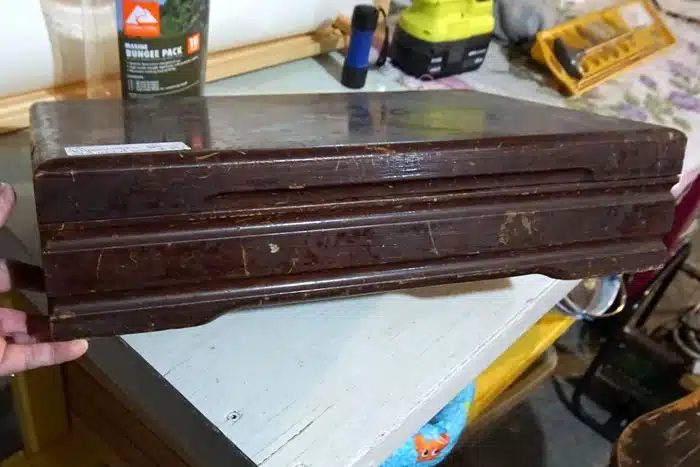 One thing I like about the silverware chest is the "feet". They remind me of cedar chests I've painted that had similar "feet.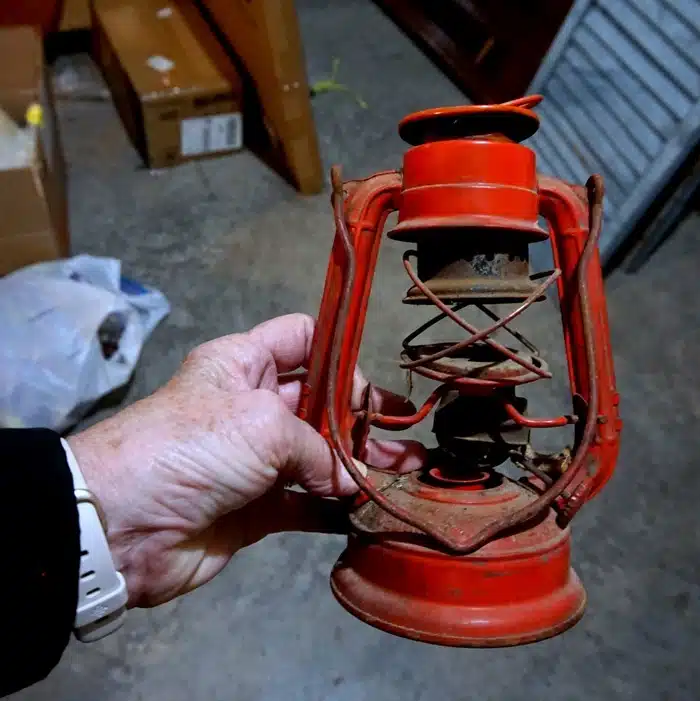 Remember how much I like red? Well I had to have the lantern for $4.99. You might see it cleaned up and holding a candle or LED votive.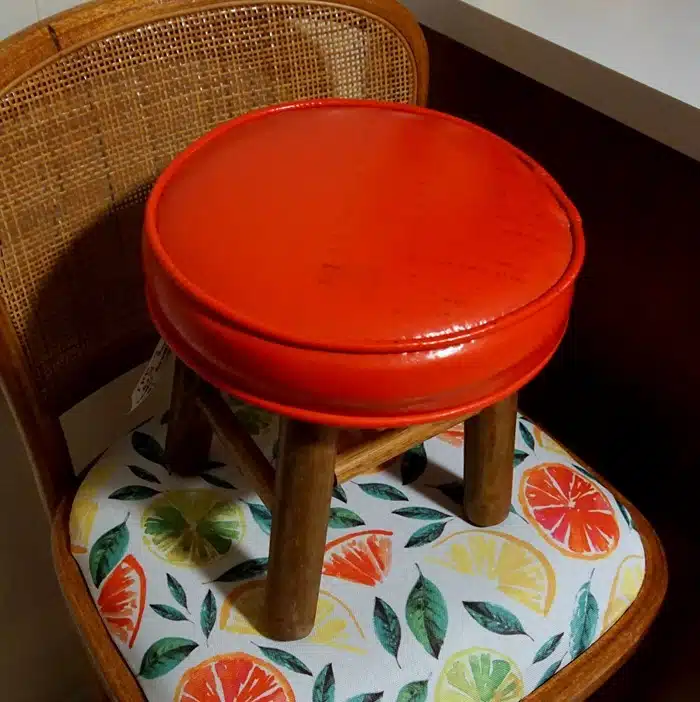 In the shop, the leather cover on the mini footstool looked red. At home, it looks more orange. I'm fine with that.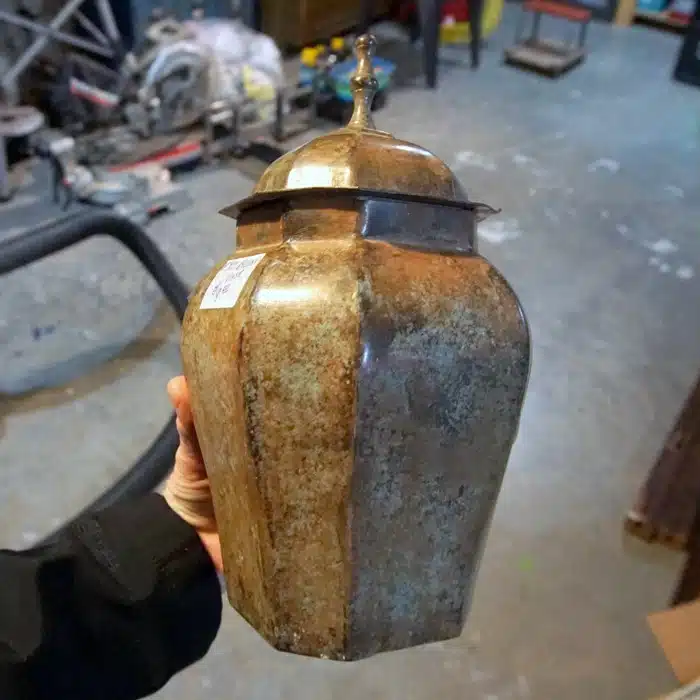 The large metal Ginger Jar (?) was $2.50. It will get a coat of white spray paint.
The three small mirrors with wide wood frames were $10.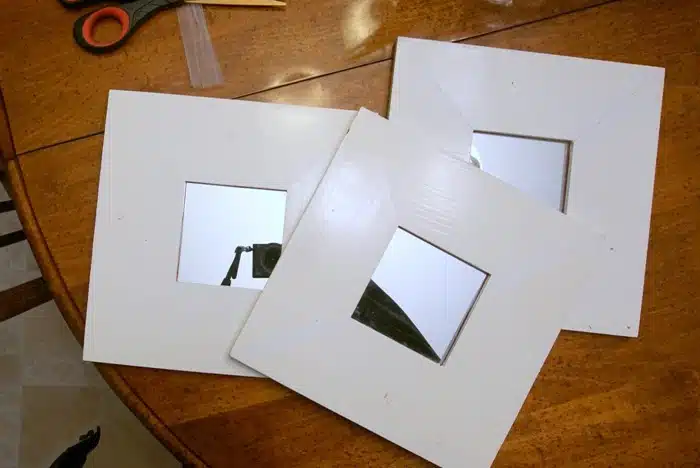 I wouldn't pay that much if I was planning to resell them. These I will hang in the house.....somewhere.

The framed print was $3.50 and I liked it for some crazy reason. It will hang on the kitchen wall until I get tired of looking at it.
Well, that's it for my junk finds. Did you have a favorite? Any makeover or project ideas for me? Leave a note if you have time and thanks for being here, Kathy
Author: Kathy Owen (Petticoat Junktion)
Kathy is the founder of PetticoatJunktion.com, a home décor blog focused on repurposing and upcycling furniture, old hardware, rusty stuff, and thrifty finds into unique home décor. Kathy's projects have been featured on the Home Depot Blog, Plaid Crafts, Behr Designer Series, and in numerous magazines. Read more about Kathy here.