I love metallic spray paints. My favorites right now are silver and gold. I have a fondness for oil rubbed bronze too but it's not as glitzy.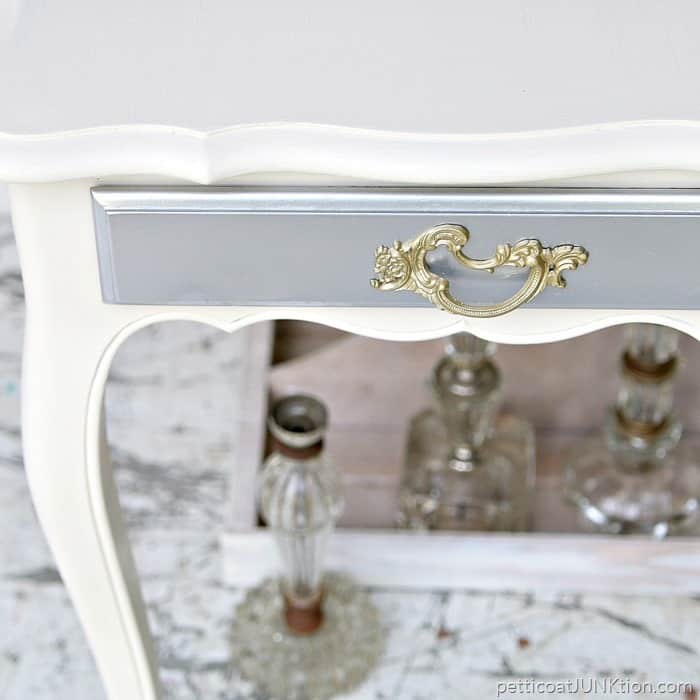 Metallic Spray Paints
Today is Themed Furniture Makeover Day and this month's theme is "Glitz and Glamour". Right up my alley. I also love glitzy vintage rhinestone jewelry…..but that's another story.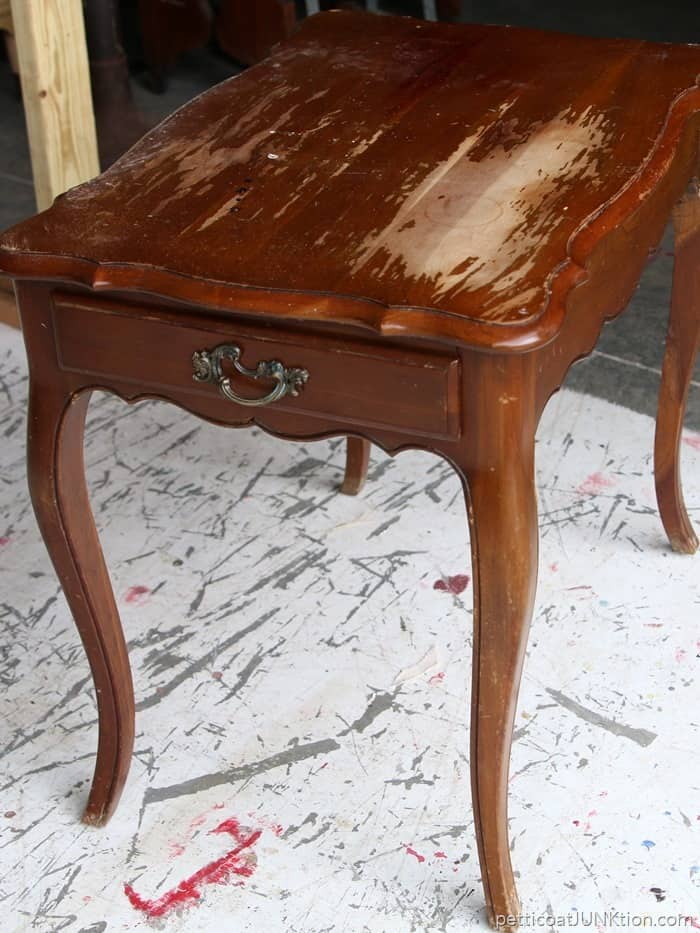 The project piece is a sad little table that needed a lot of love. The JTS bought it at an auction. I think he said he paid $2 for it. Can't beat that.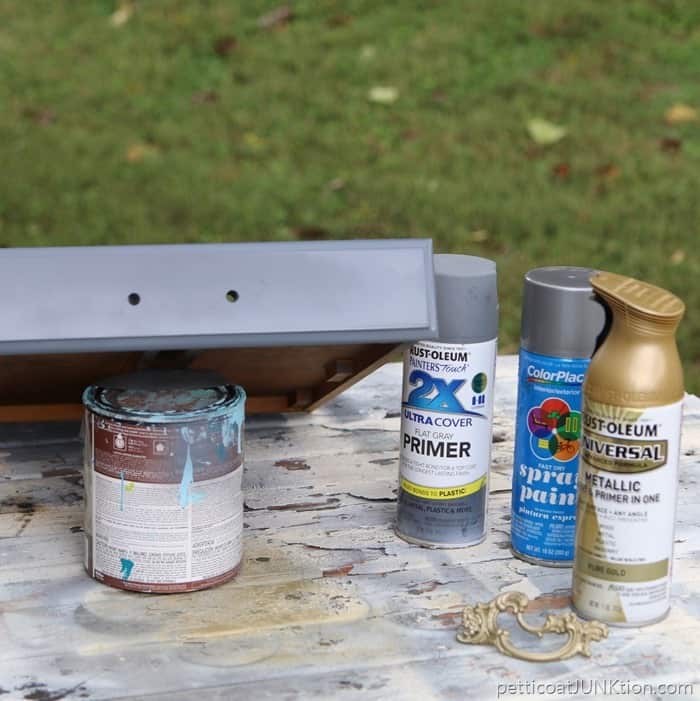 I primed the drawer front with Rustoleum Gray Primer then used spray paint from Walmart, Aluminum color. I've bought several brands and colors of silver spray paint but this one is my favorite.I painted the original hardware with RustOleum Metallic Pure Gold spray paint.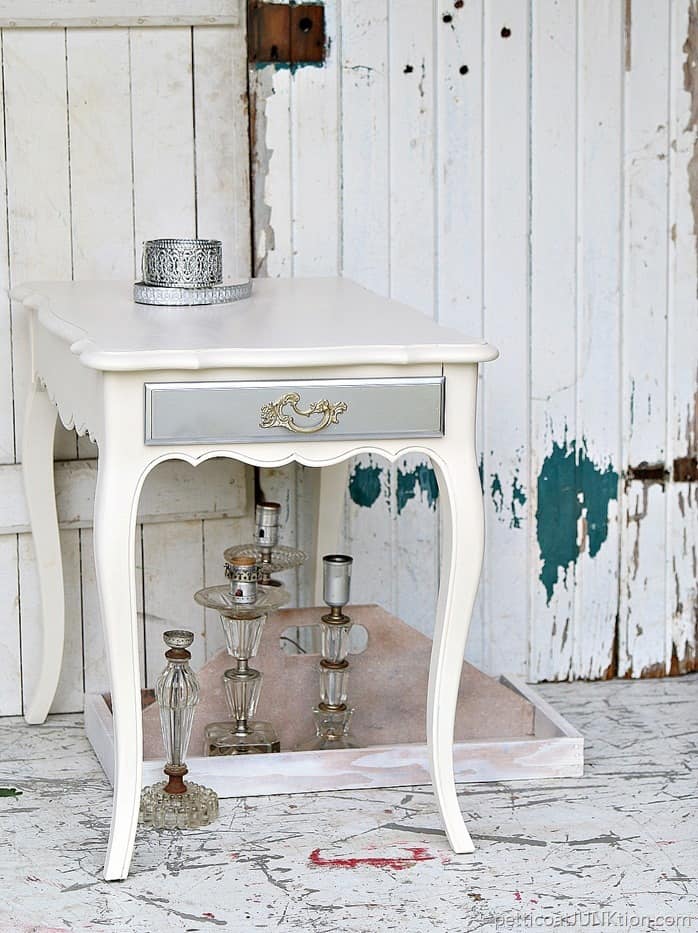 The body of the table is painted with Reclaim paint in off-white. No distressing on this piece. Hard to believe I know.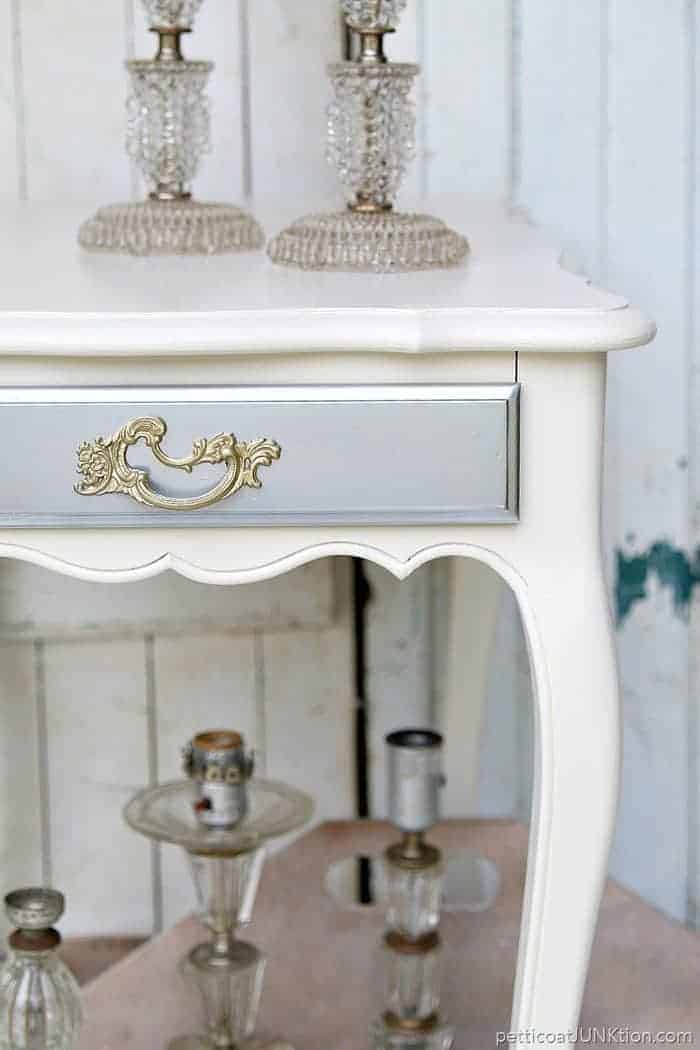 This little table looks so much better and it says "Glitz and Glamour" to me without being over the top. I'm not a fan of using spray paint for a complete furniture makeover but a bit on drawer fronts or other details is fine in my book.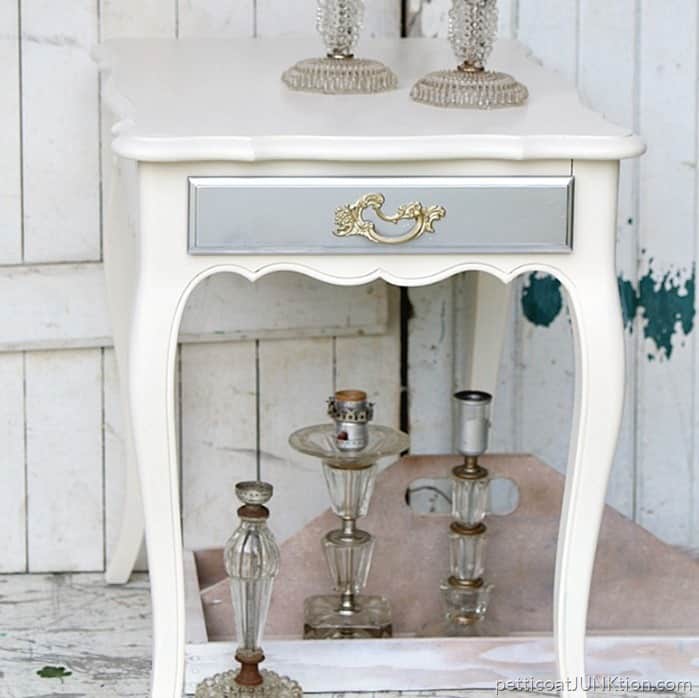 I staged the photos using several pieces from my vintage lamp collection (stash). I have a weakness for glass lamps.
If you like shabby chic white furniture you will love my latest video…..
Products used in this project:
RustOleum Gray Primer
RustOleum Metallic Pure Gold
ColorPlace Aluminum Spray Paint - Walmart
Reclaim Paint- Off White
(Amazon affiliate links for your convenience)
Time to Glitz and Glam with the DIY Furniture Girls. Just click the photos below.
Have a great weekend and I'll see you Monday.