Custom Furniture Painting
I occasionally do custom furniture painting and these pieces were painted for a young lady going off to college.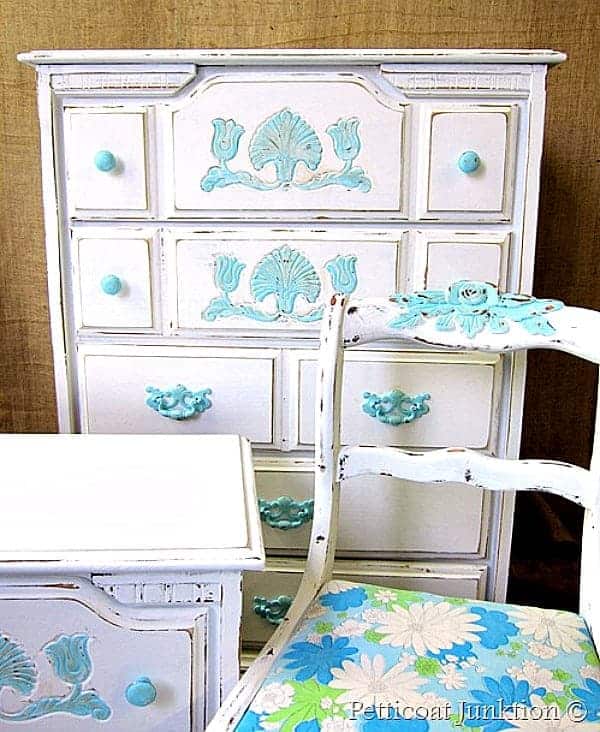 dreamy blue and white furniture restyle
The white and
blue
together give these pieces a light, airy feel.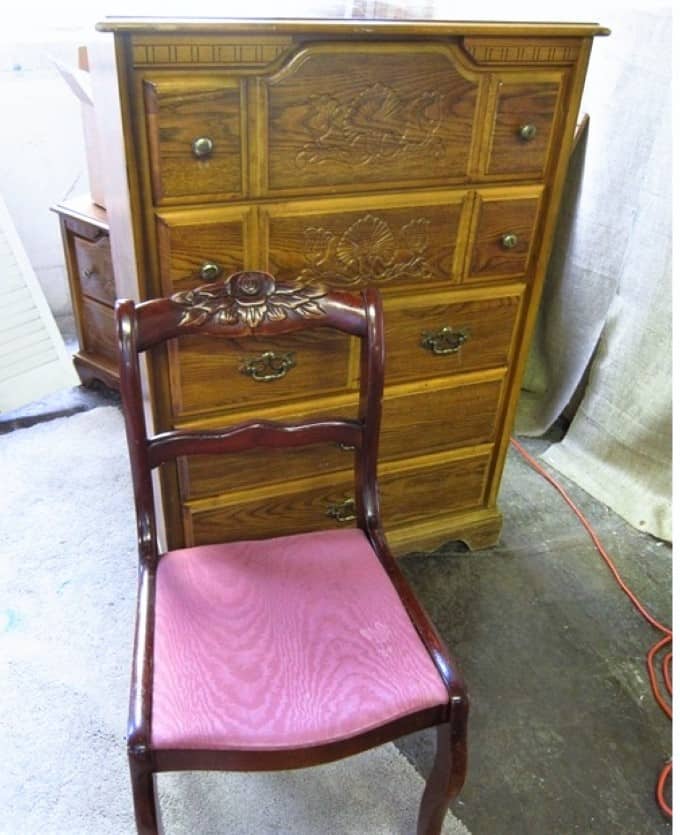 In the before photos you can see how heavy and dark the pieces were.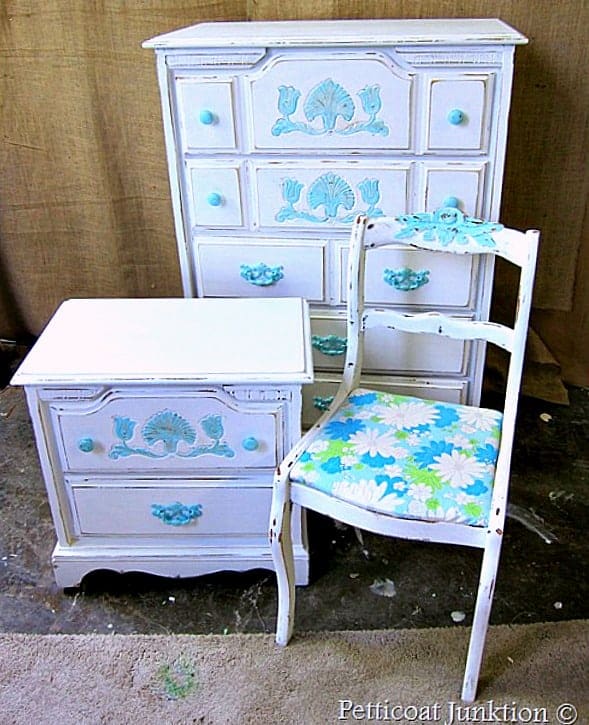 Always amazed at the difference a little paint makes!
It was the perfect compliment for the carved floral detail on the chair back.
For another cool seat cover idea see this post.....Bohemian Fabric Bench Makeover
Do you like it?
Leave a comment please
Thanks for being here, Kathy