Hope you're having a great weekend. Staying cool?
I'm not sure what the temperature topped out at today but I know it was over 106.
  Yesterday it was 109.
I'm throwing some ice cubes in the bath tonight!!
Too hot to paint that's for sure.
Although I did finish this custom order yesterday.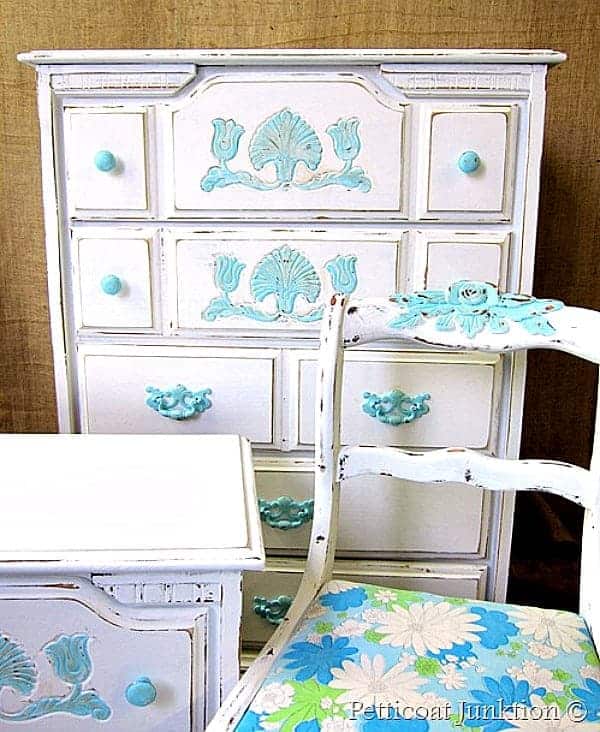 dreamy blue and white furniture restyle
The white and blue together give these pieces a light, airy feel.
In the before photos you can see how heavy and dark the pieces were.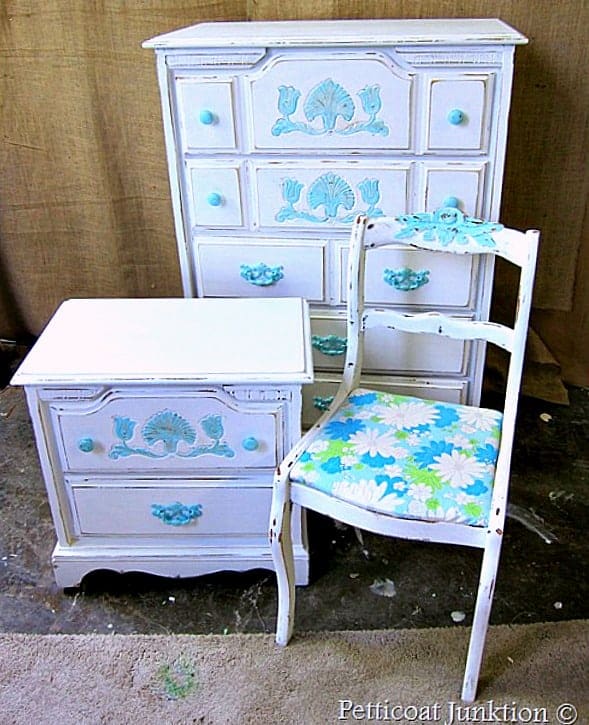 Always amazed at the difference a little paint makes!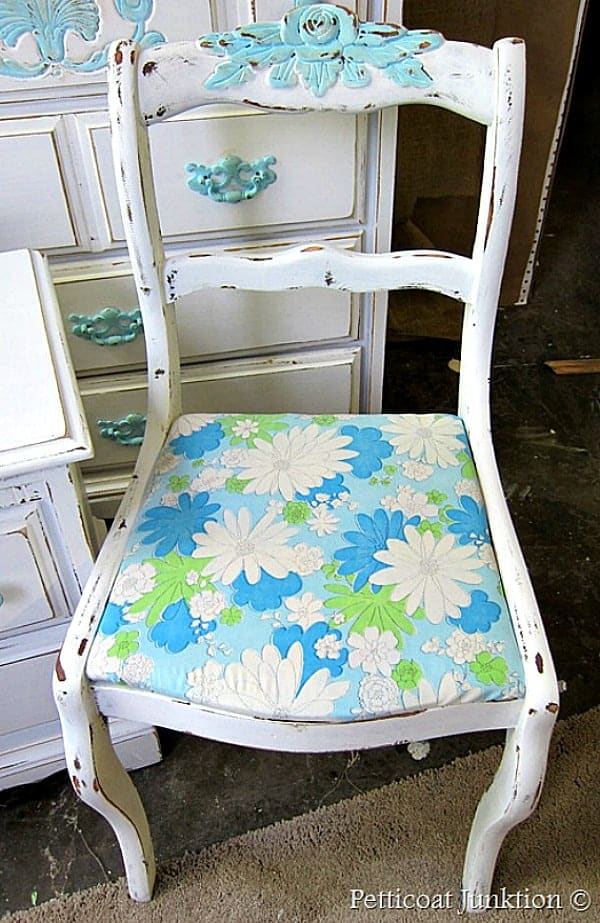 The chair seat was covered with a vintage pillowcase.
It was the perfect compliment for the carved floral detail on the chair back.
For another cool seat cover idea see this post…..Bohemian Fabric Bench Makeover
Do you like it?
Leave a comment 🙂
Thanks for being here, Kathy