How to spray paint ceramic owls in 2 minutes flat. The owls are ready to display after 10 minutes!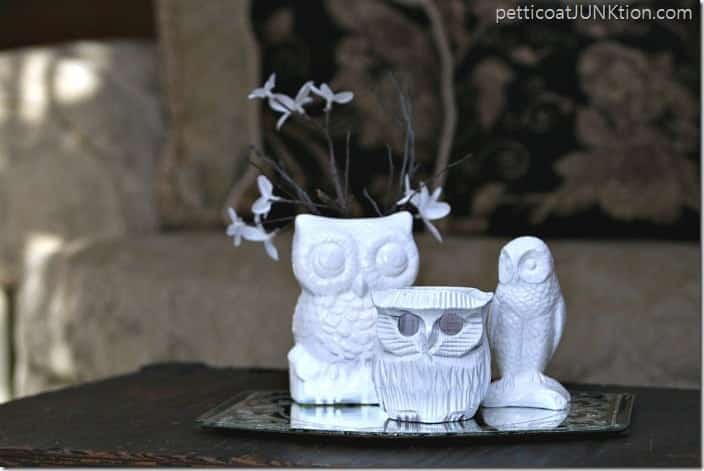 It's Thrift Store Décor Makeover Day and this is an extreme makeover! The owl figurines look extremely different than they did when I purchased them and spray painting them was extremely easy! It only took 10 minutes. I love spray paint!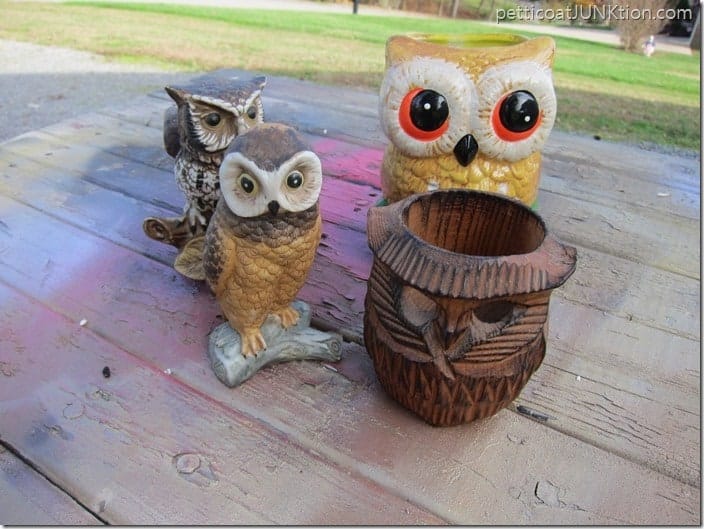 See these guys? I don't remember what I paid for them but I know it wasn't much. They aren't really my style as they are so I did what I do a lot. I spray painted them. I used an off-brand spray paint in gloss white.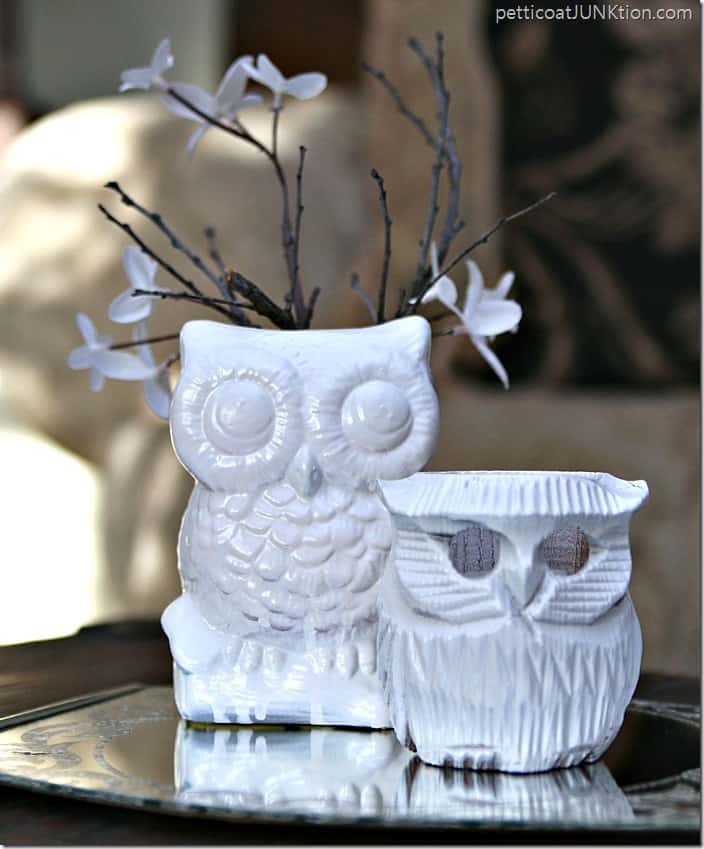 Paint Ceramic Owls White
The large owl is a vase and I'm not sure what the wood owl is meant to be but it's now a candle holder. And since it is made of wood I'm using an LED candle. Sofi likes the LED candles because she can turn them on and off.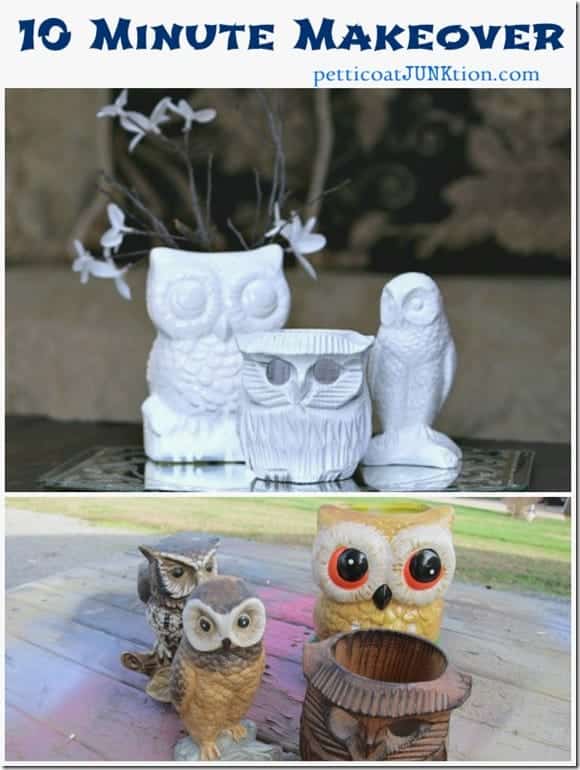 When you're out thrift shopping look for like items to display. Three or five of the same things such as owls, deer, roosters, etc. look great painted the same color and grouped together. Why the odd numbers for the display? I'm told decor displays look better when the display contains an odd number of items....3....5....7....etc. Not that I always do it that way.
Time to see what my friends have for us today.
Just click those "pink links"!
Have a great day and I'll see you tomorrow for Themed Furniture Day!
Get Petticoat Junktion delivered to your email and you want miss a thing.
Author: Kathy Owen (Petticoat Junktion)
Kathy is the founder of PetticoatJunktion.com, a home décor blog focused on repurposing and upcycling furniture, old hardware, rusty stuff, and thrifty finds into unique home décor. Kathy's projects have been featured on the Home Depot Blog, Plaid Crafts, Behr Designer Series, and in numerous magazines. Read more about Kathy here.