How to paint a metal vanity chair. The easy wat to paint a metal chair is with spray paint then re-cover the fabric seat for a complete makeover. This is a simple project with a big impact.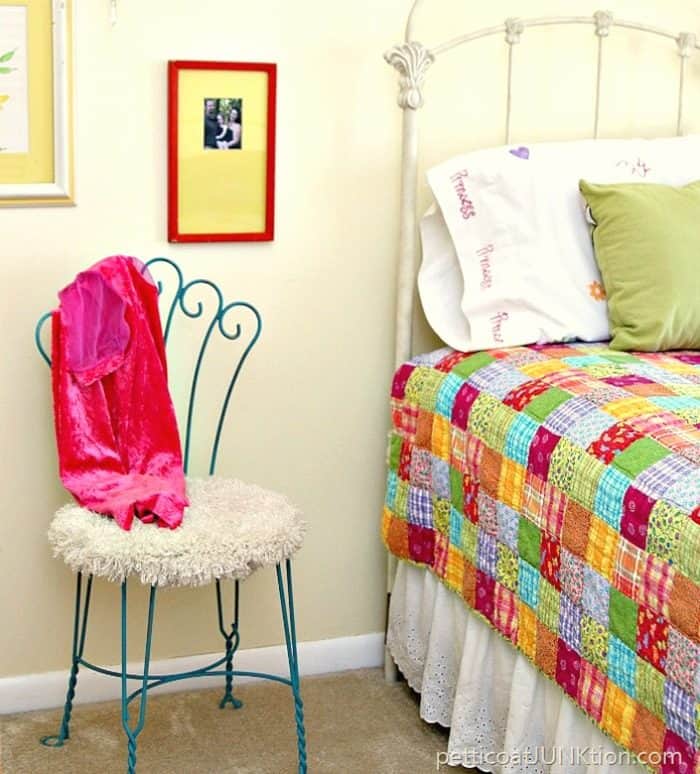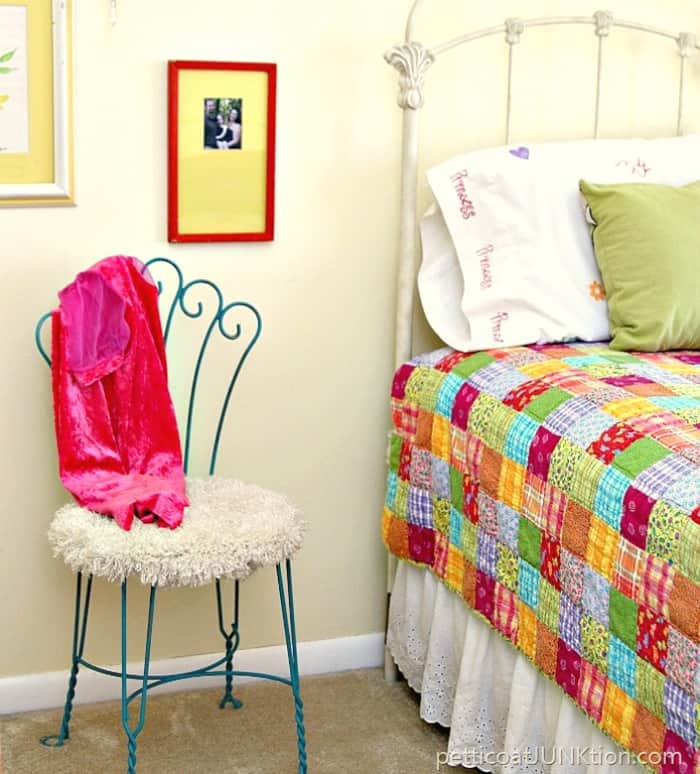 This is a fun quick project and a great way to end the week.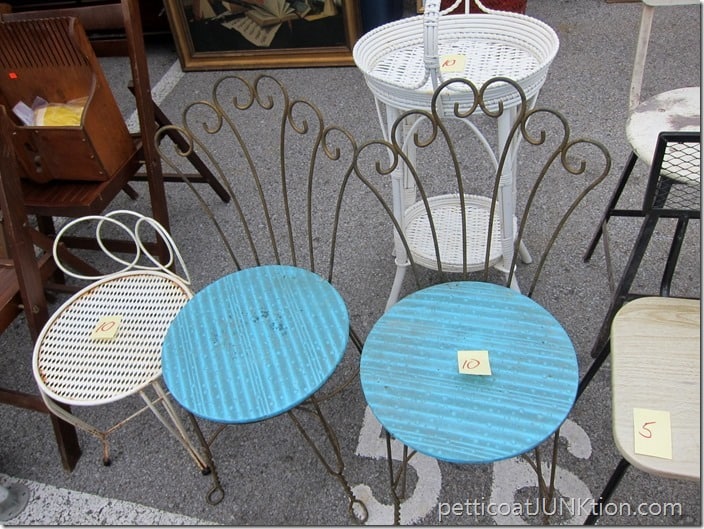 The vanity chair is one of a pair I bought at the Nashville Flea Market in December.
I've been reorganizing and de-cluttering this week and I decided to paint one of the chairs for the granddaughters bedroom. I used  a chalky spray paint and the color is waterfall.
The instructions on the can suggested a temp below 50 degrees was definitely not optimal for spraying paint. Can you see the ice formed on top of the water in the kids sand thingy in the background. The temp in Clarksville was a little less than 50 degrees. I'm such a rebel. When I want to do something….I want to do it right then.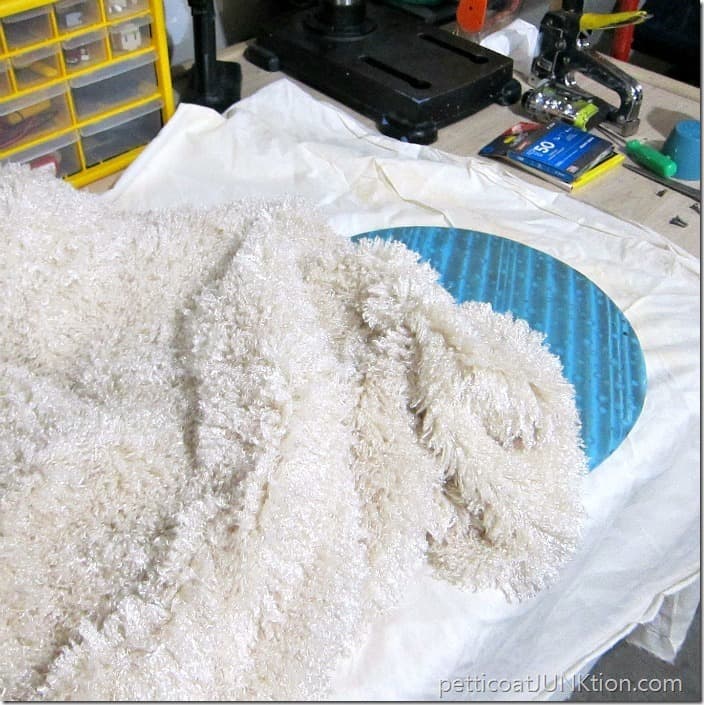 I originally envisioned using turquoise faux fur on the seat and spray painting the metal frame a contrasting color but I couldn't find turquoise fur. We only have one fabric shop in Clarksville and I didn't want to wait on an order to come in. I spotted the off-white fur and it was sooooo soft I couldn't resist it. It doesn't show in any of the photos but there is a bit of pale gold on the tips of the faux fur.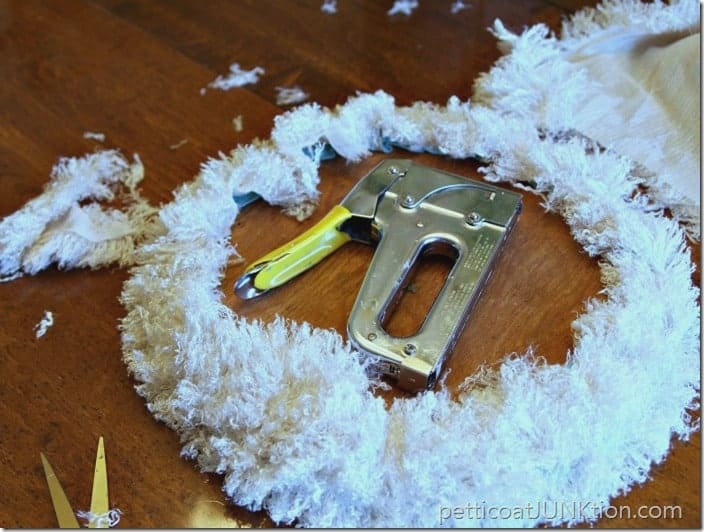 Recover a chair seat
I cut the fur and stapled it to the seat. That fur stuff went everywhere!
I screwed the seat to the chair and that was it. Oh yeah, I distressed the paint job just a little.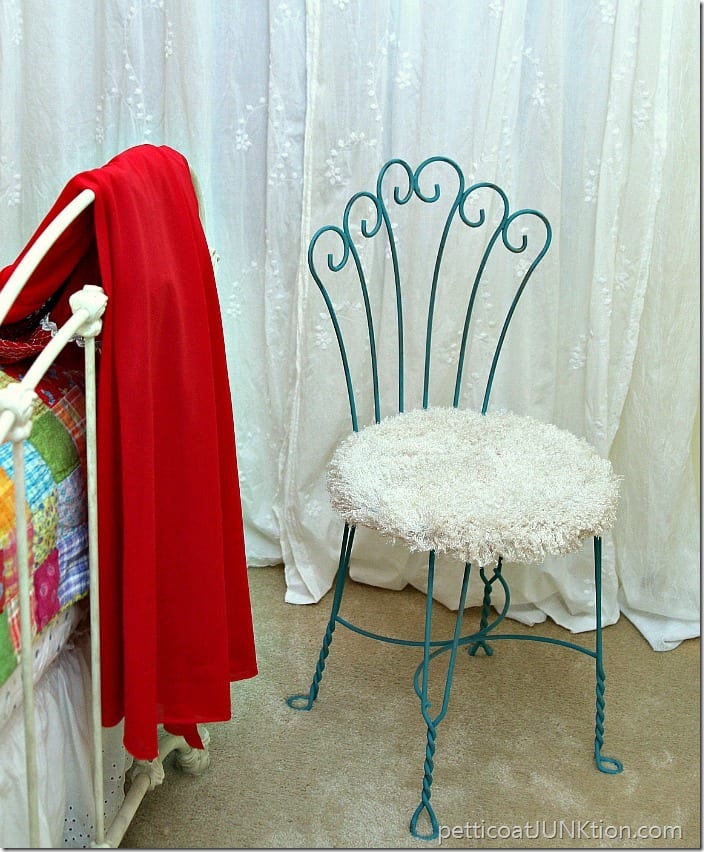 I will be sharing more of the granddaughters room in a couple of weeks. I believe I mentioned I'm in de-cluttering mode? I plan to share photos of the before and after of the de-cluttering and organizing of each room as I finish them. First up next week is the back guest bedroom. See you then! Have a great weekend. Kathy