I made it to my favorite junk shop last week and also to the Goodwill. Sharing photos and not many words. It's been one of those weeks and it's only Wednesday. I did make a video for you when I got home showing everything I bought and sharing some of the prices. Enjoy the photos!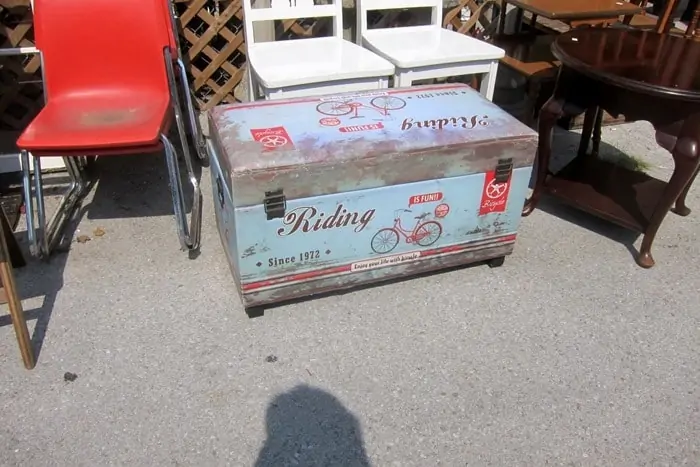 I bought this vinyl covered ottoman/storage type piece. You guys know I love the red and blue color combo. It is a little distressed from wear and tear but I can clean it up.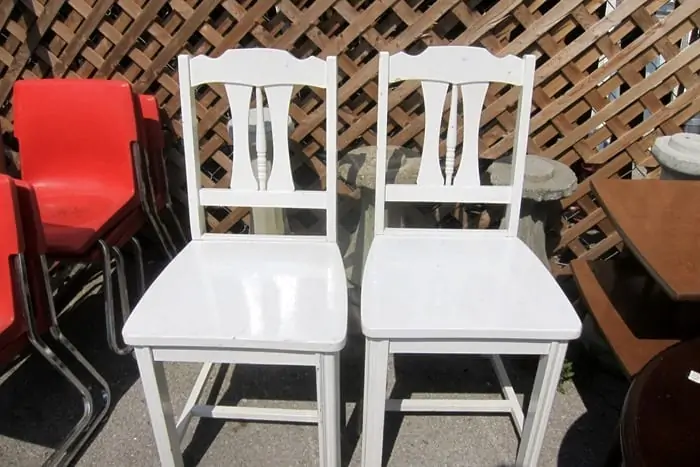 I passed on the two chairs The style is a little outdated even with paint.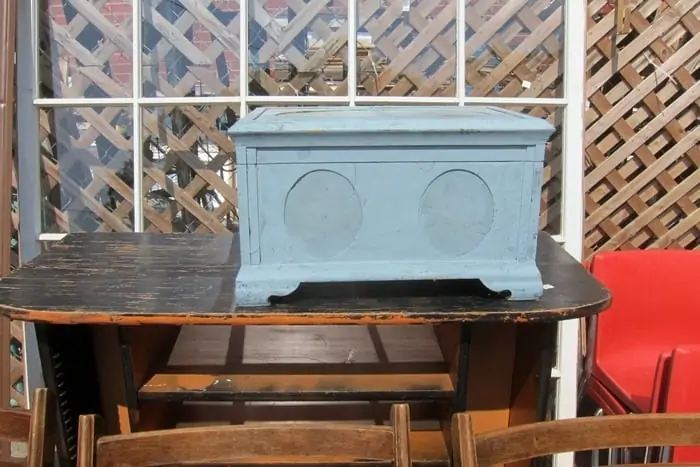 I bought the wood chest. I really like the blue color and will probably just clean up the chest and distress the paint a little more.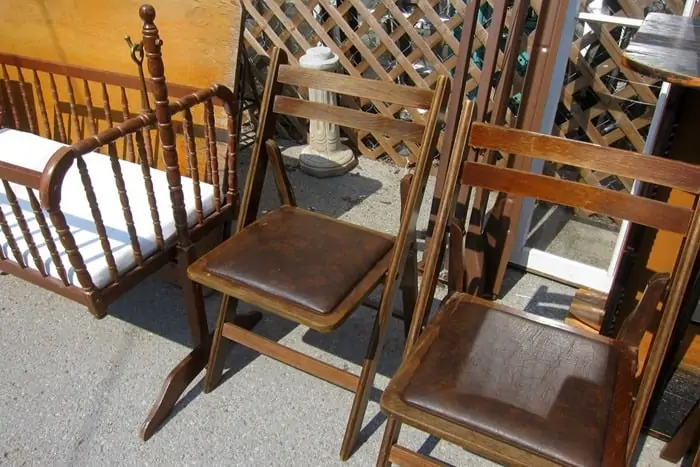 I bought the pair of folding chairs for $16.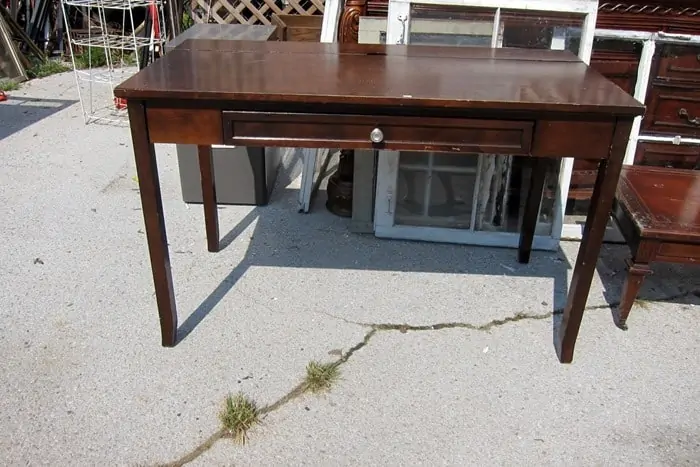 I passed on this wood table too.
The metal pan painted turquoise was definitely calling my name.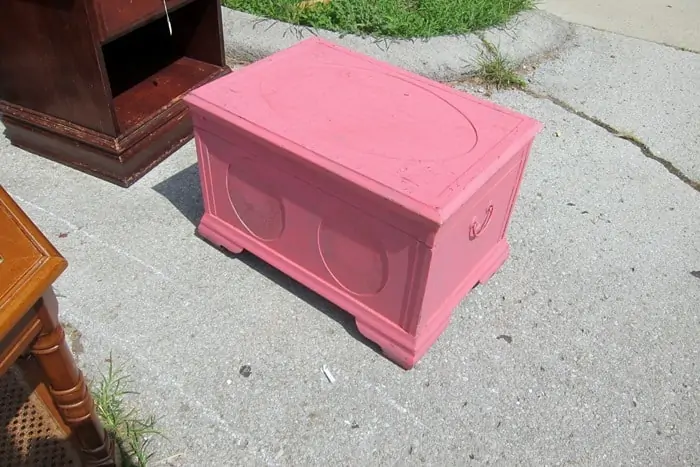 The pink chest is a mate to the blue wood chest but smaller. It will actually fit inside the blue one. I don't like the pink color so it will get repainted.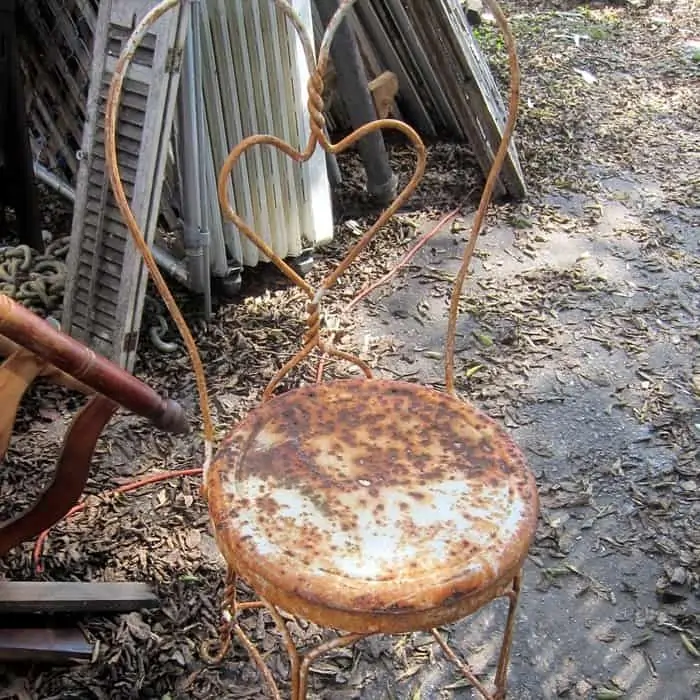 I fell in love with the rusty metal chair. I plan to keep it for a while. It will look great with a coat of clear wax to shine it up. I can see it on my front porch in a pretty Fall display with pumpkins and mums.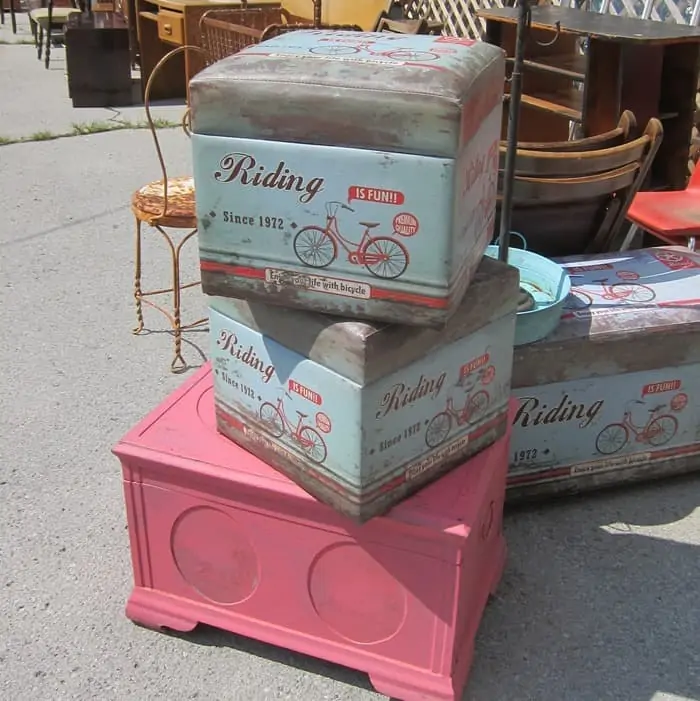 I bought the two small bicycle chests that match the big one. The small ones are in great shape inside.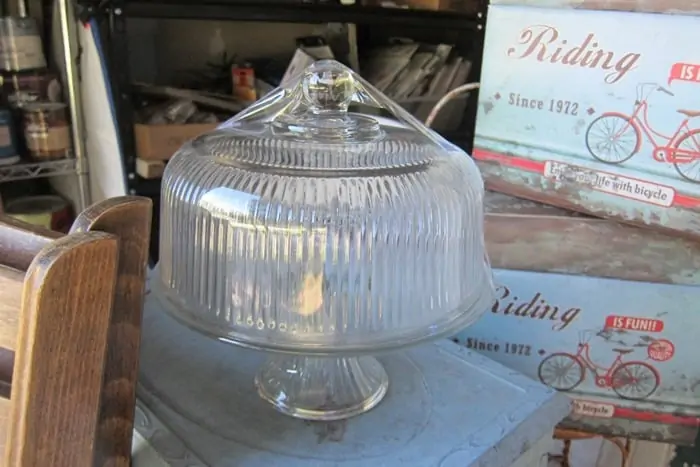 The next few purchases are from the Goodwill. The cake plate with dome was $9.99.
Watch the video I made in my workshop showing my junk finds....
Junk Treasures
The turquoise ribbon with silver sparkly design was one dollar. Think Christmas.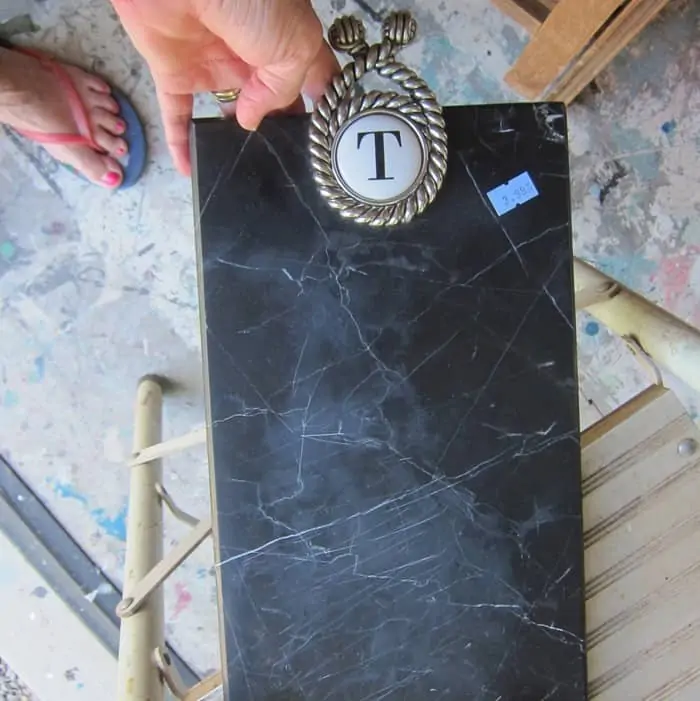 The granite tray or marble tray was 3.99. The horrible T design hanger or whatever it is ……is sure ugly. I can take it off and add ribbon or maybe another piece of hardware.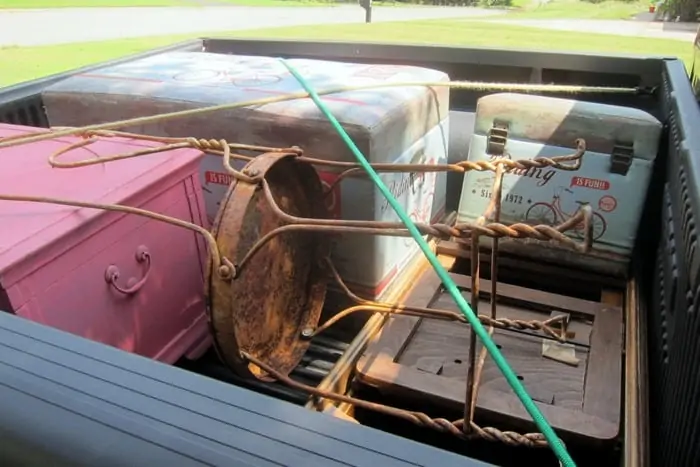 I bought a few more small things but didn't get photos of them. I do show a few of them on the video.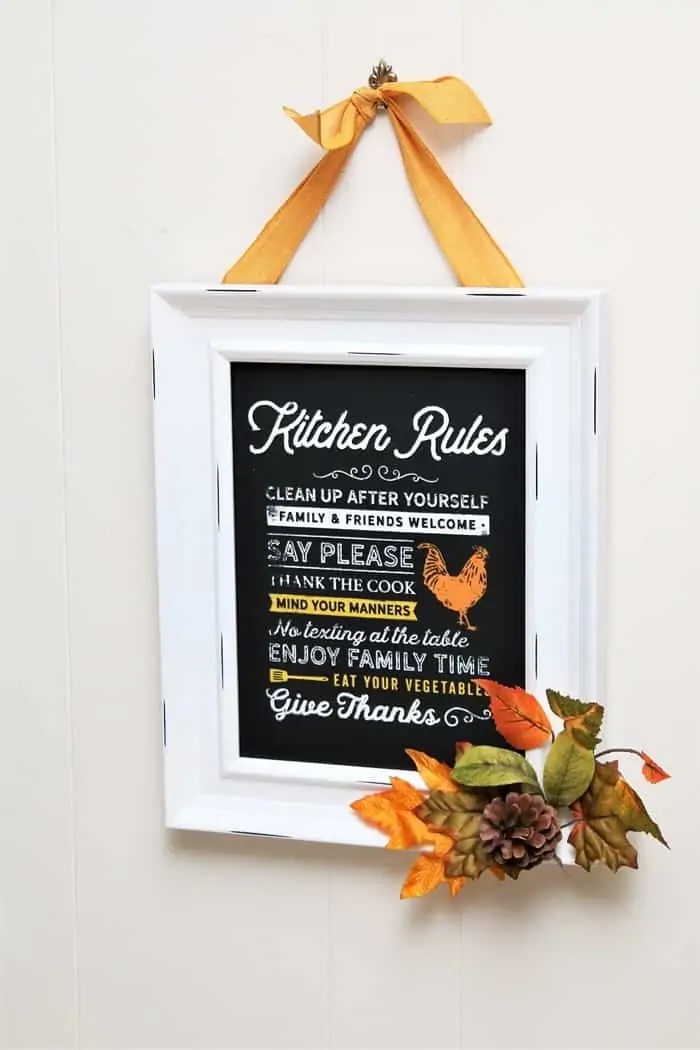 The photo above shows my latest project made with Chalk Couture products. If you would like to see the video tutorial it is on my Club Couture Video Page here on Petticoat Junktion or on my Facebook Chalk and DIY Page here.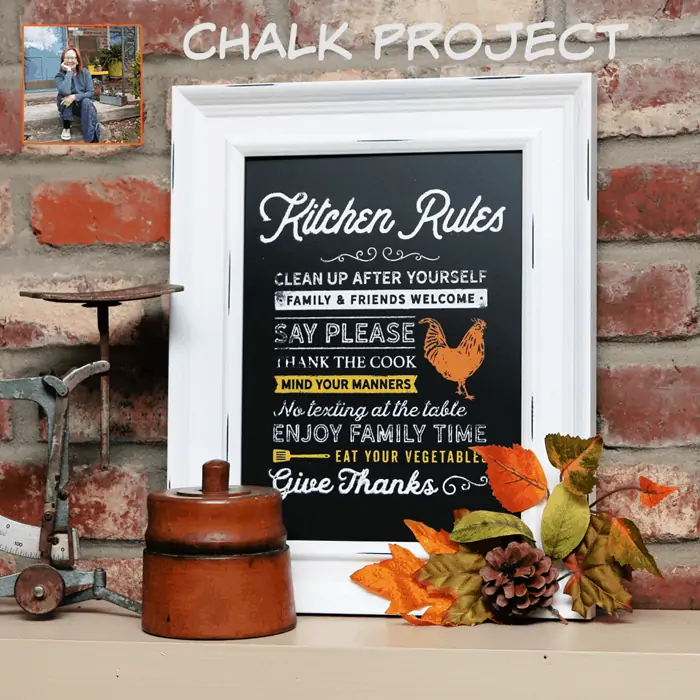 After finishing the transfer I had to add my own unique touches to the frame with a ribbon hanger and some Fall greenery.
What did you like the best? Leave a note if you have time, Kathy
Author: Kathy Owen (Petticoat Junktion)
Kathy is the founder of PetticoatJunktion.com, a home décor blog focused on repurposing and upcycling furniture, old hardware, rusty stuff, and thrifty finds into unique home décor. Kathy's projects have been featured on the Home Depot Blog, Plaid Crafts, Behr Designer Series, and in numerous magazines. Read more about Kathy here.