I was in Arkansas with family for six weeks straight and I sure missed my junking trips. I tried to make up for all the missed shopping trips in one week! Time to share my finds!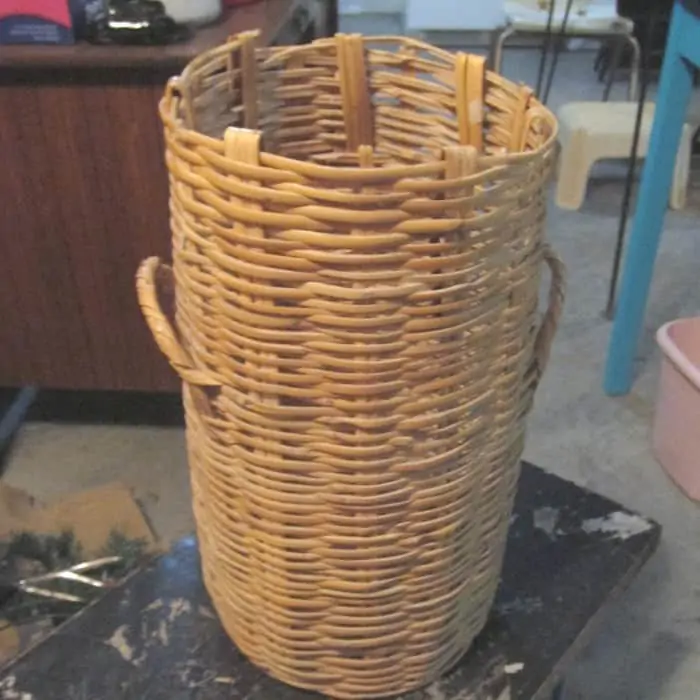 This basket is my favorite find of the week. Don't ask me why. I just like it. Sometimes it's the simplest things that make me smile. I found it at my favorite junk shop. The first group of finds are from the junk shop and the other two groups of photos I have today are buys from an auction and Goodwill.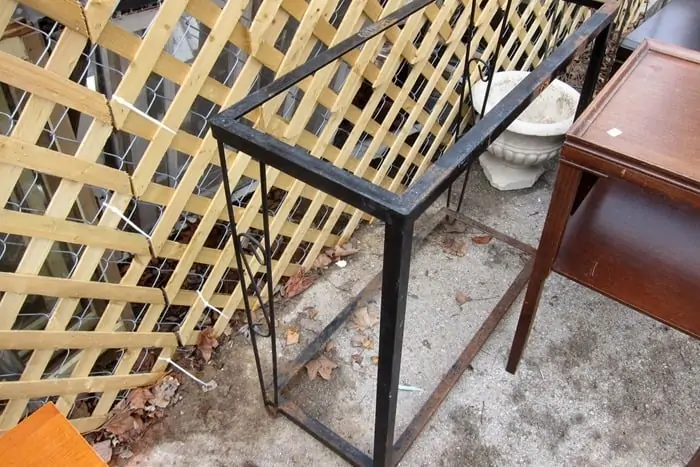 I found another fish tank stand to upcycle. The JTS and I enjoy making tables out of these metal stands. You can see some of those tables made with reclaimed wood and the aquarium / fish tank stands here.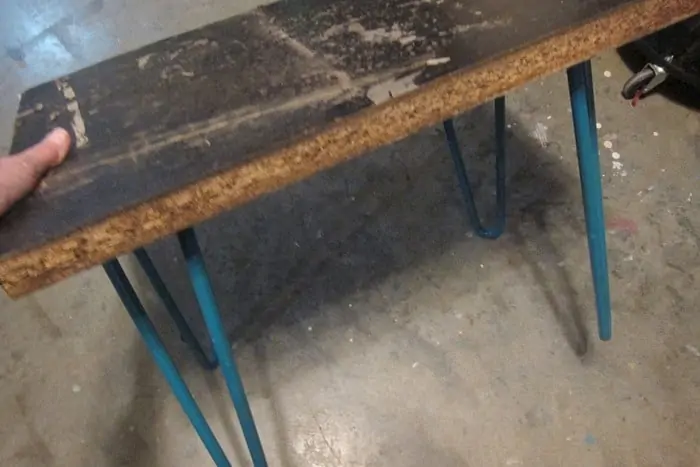 Yeah, the top is a hot mess but those hairpin legs will come in handy. I hope to find a live edge piece of wood to go with the legs, make a coffee table. If you aren't sure about the live edge thing get a look at the table here.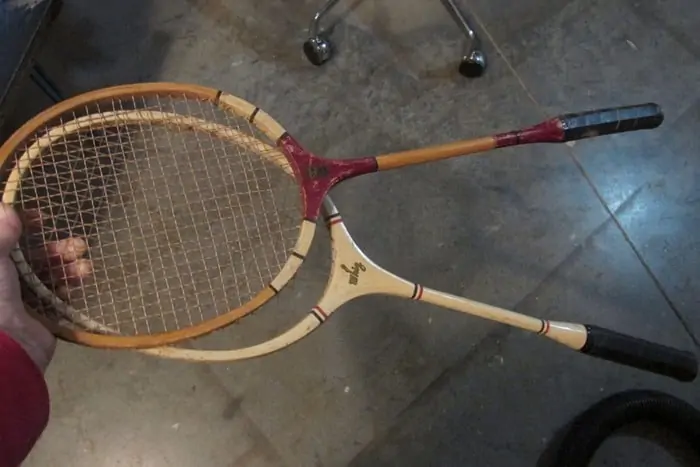 These rackets are destined to be corkboard and chalkboard wall decor like Pam House of Hawthornes made here.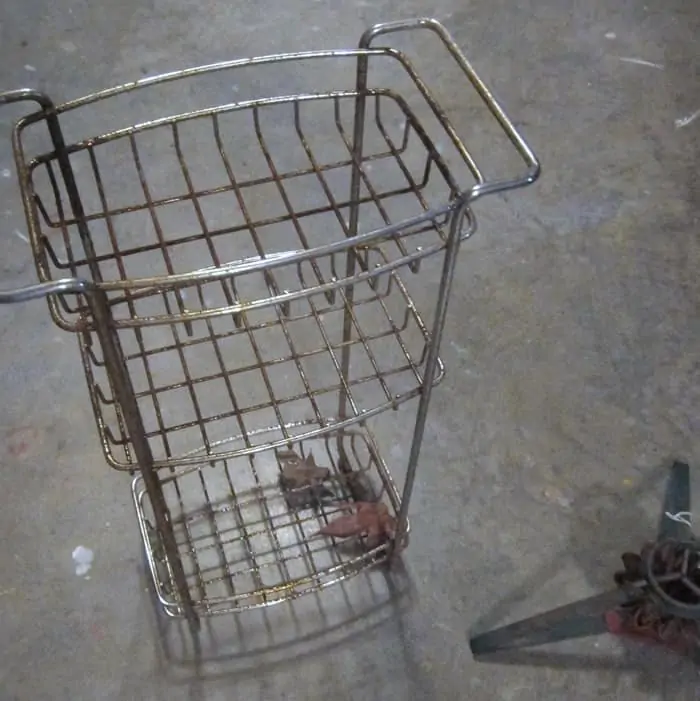 The metal stand will come in handy for something after it gets a spray paint makeover.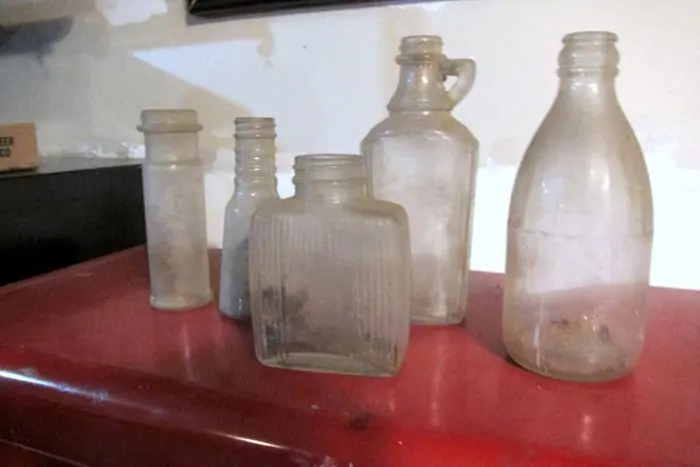 I fell in love with the bottles but I forgot what a paint they are to clean. I see them all nice and shiny holding flower stems and sitting on my mantel.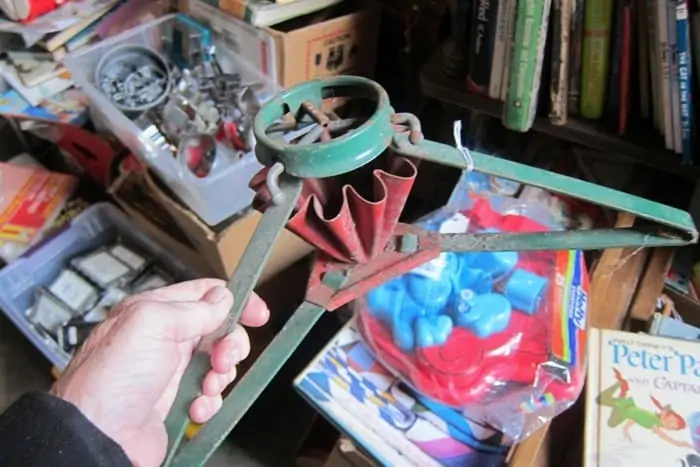 You guys know how I am about Christmas, metal, and rust…..so the Christmas tree stand for $5 was a no-brainer.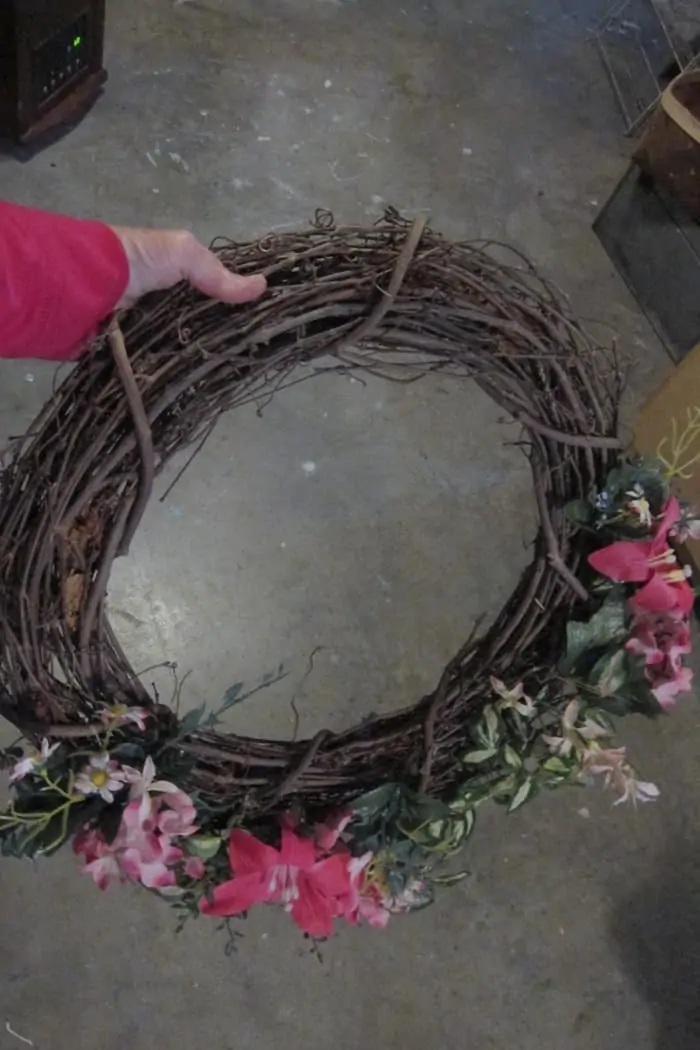 Got the sad wreath too. All I have to do is remove those tacky flowers and add new stuff. Maybe a Spring wreath soon.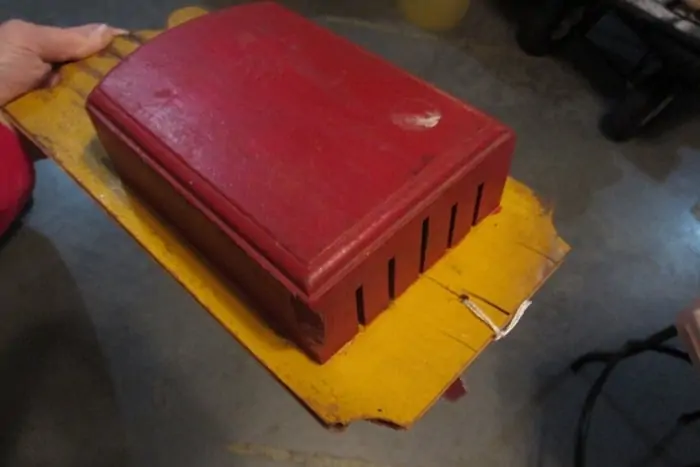 The red and yellow wood thing is a homemade knife holder that hangs on the wall.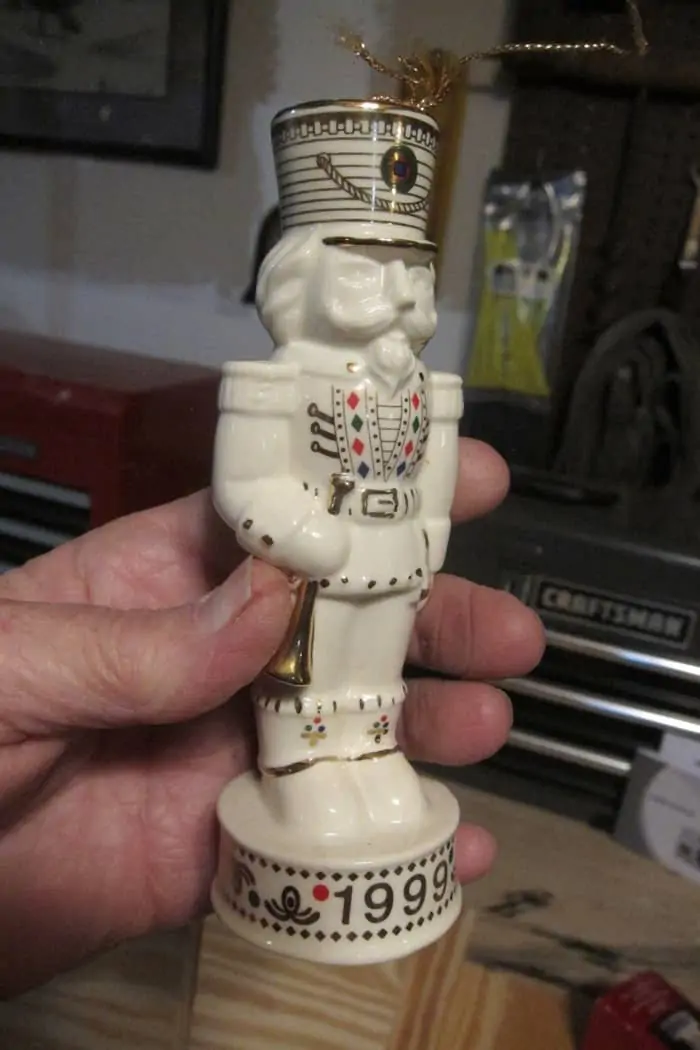 The shiny nutcracker ornament came complete with velvet box and the original sales box.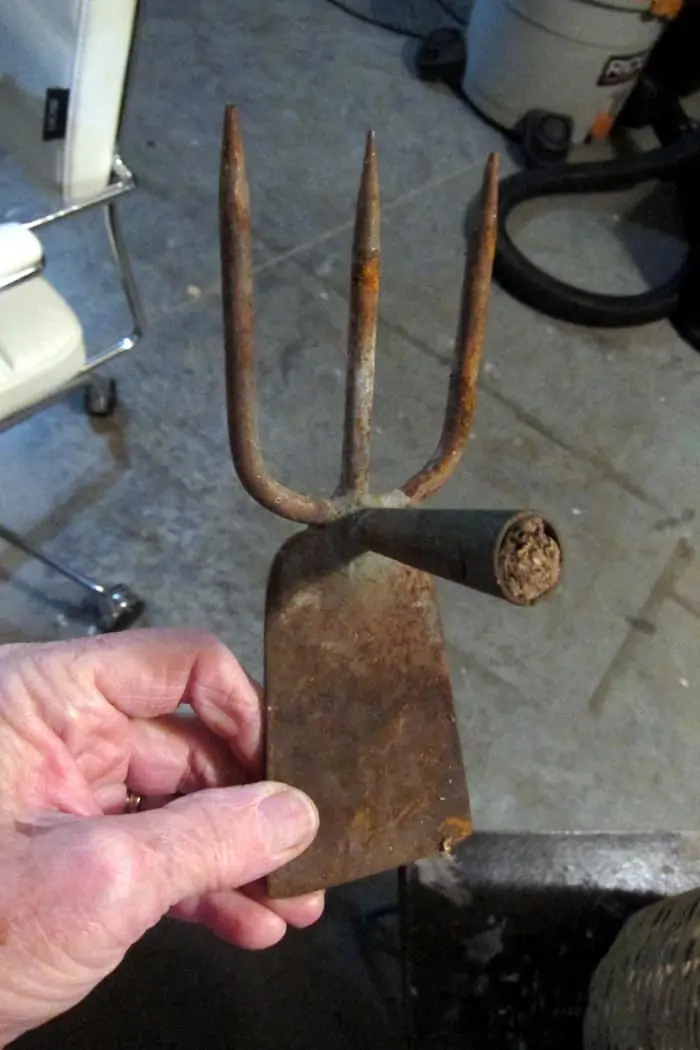 Not sure what I'm going to do with this tool head. Any ideas for me?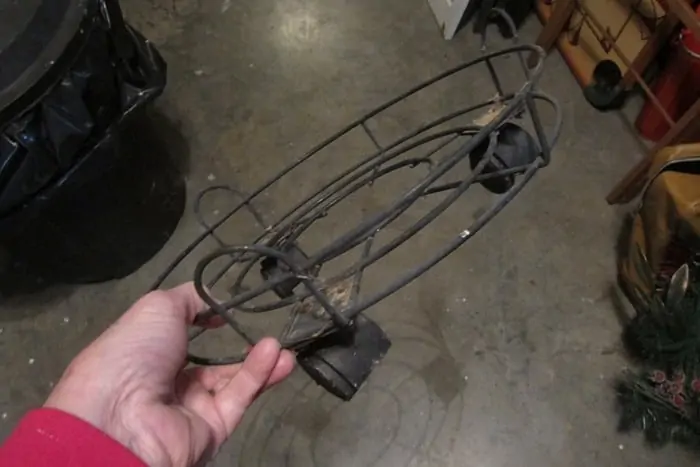 The metal plant stand with wheels is a nice piece. I guess it can be used for other things too?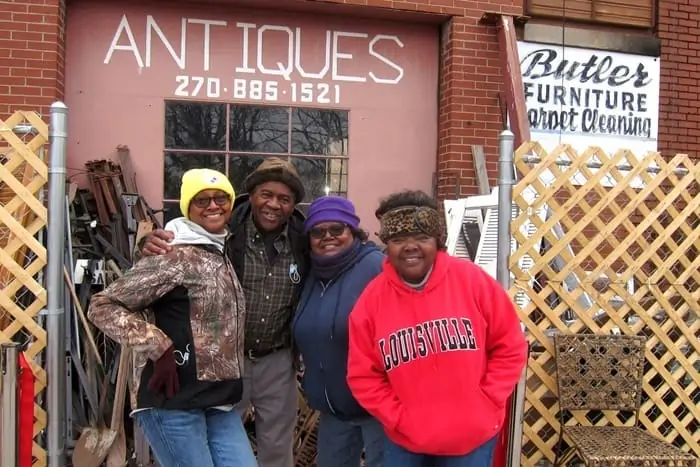 I always love visiting with Mr. Butler and his sisters at the junk shop. I made them pose for a couple of photos. I think that's all of my purchases from the junk shop and they totaled $50. Pretty good deal.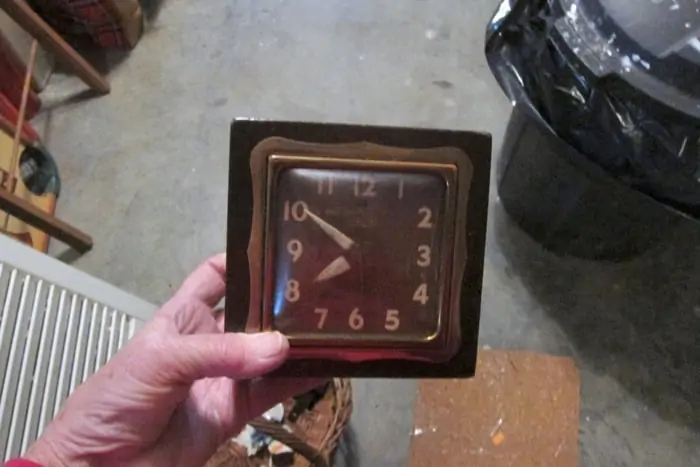 I got the vintage clock at Goodwill and paid $2.99 for it. The clock works and I looked some of them up online. I think I got a good deal.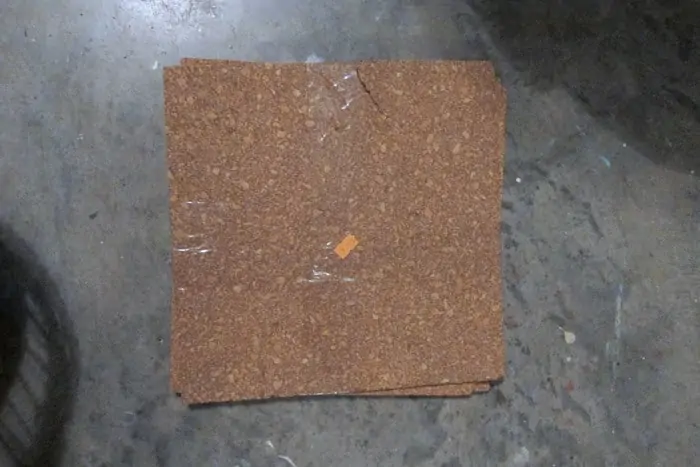 The three cork pieces were also $2.99. Now I have cork for those rackets! If you buy new cork in the store it is expensive. These cork pieces are thick too.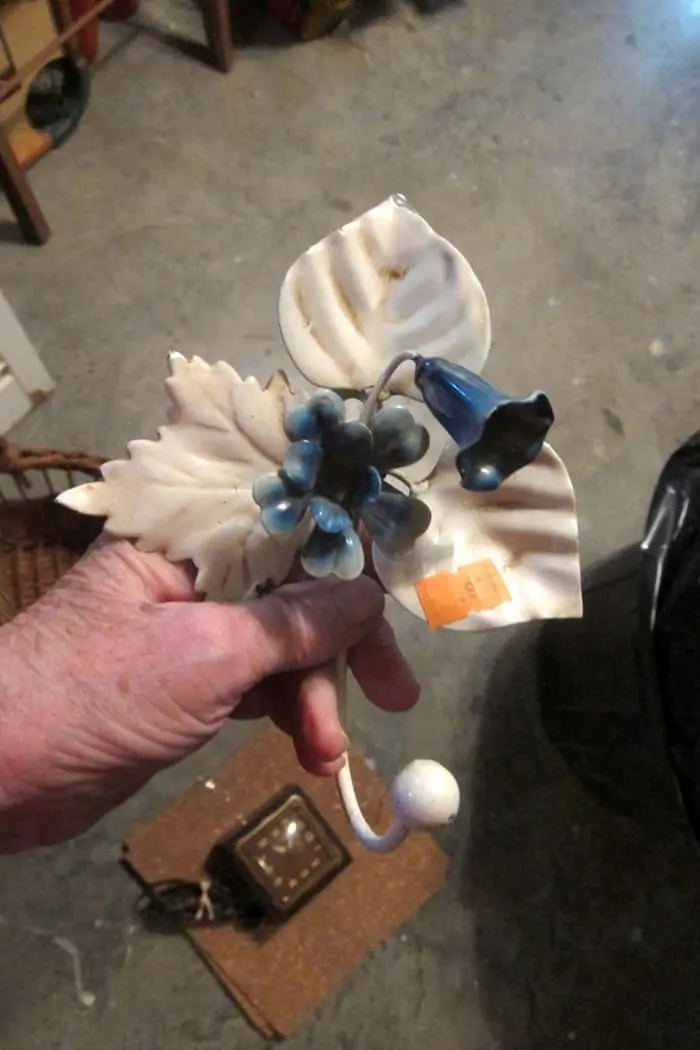 The metal hanger with the blue flowers was 99 cents.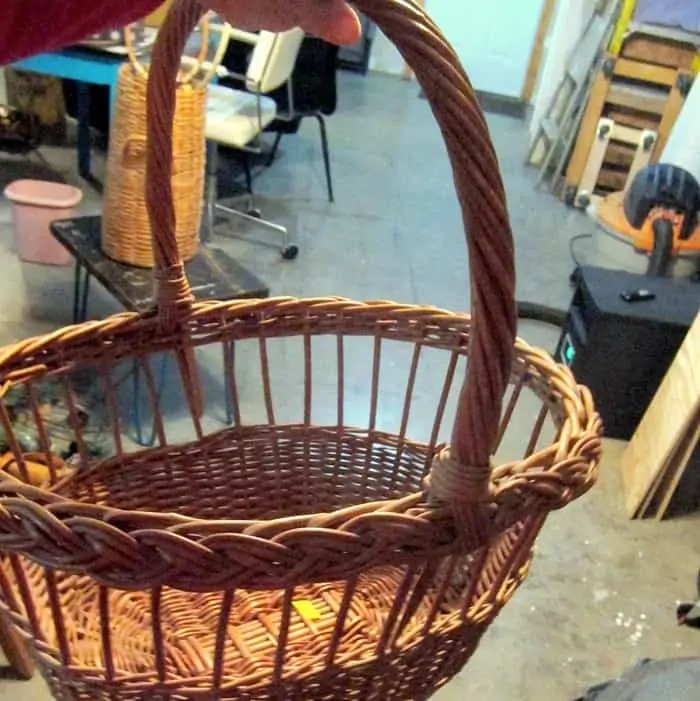 This large basket was also 99 cents. You can never have too many baskets.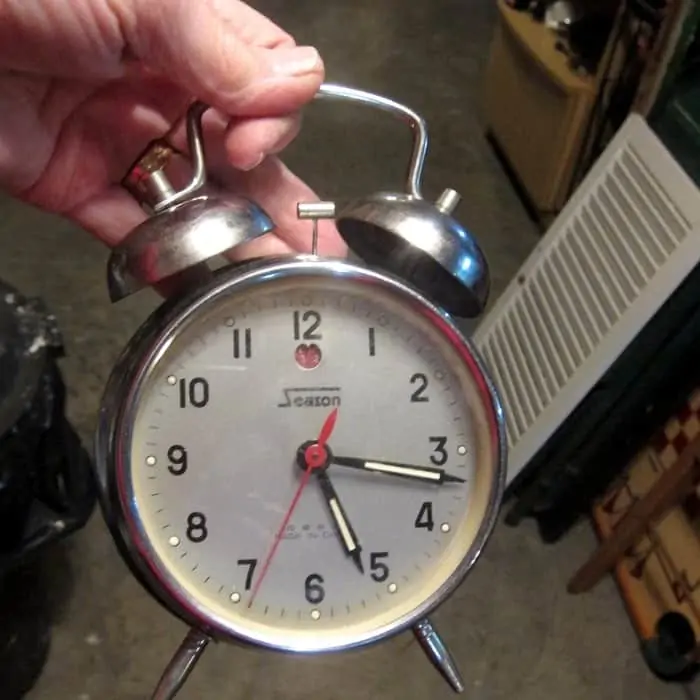 Moving on to my auction buys. I bought one box lot with a few pieces in it. The "Season" alarm clock works too. I've been lucky with clocks this week.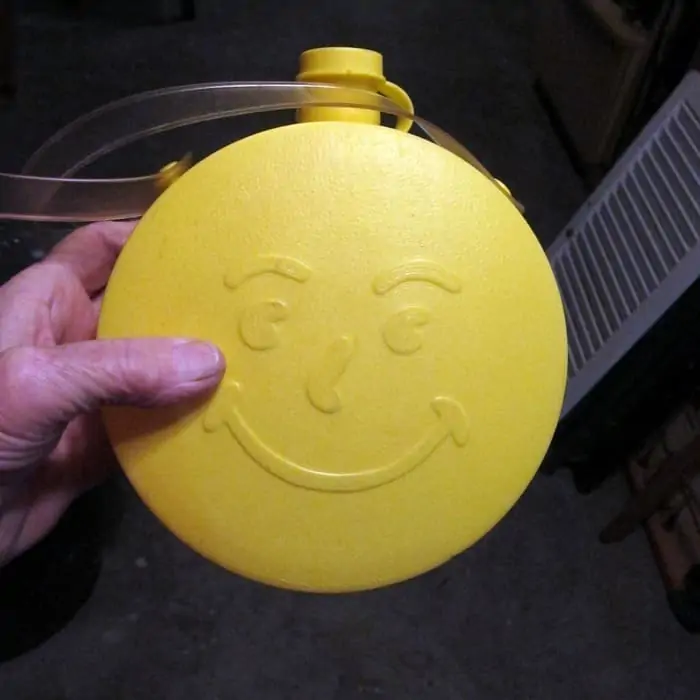 The yellow smiley Kool-Aid canteen was in the box too. I paid $4.00 for the box of goodies.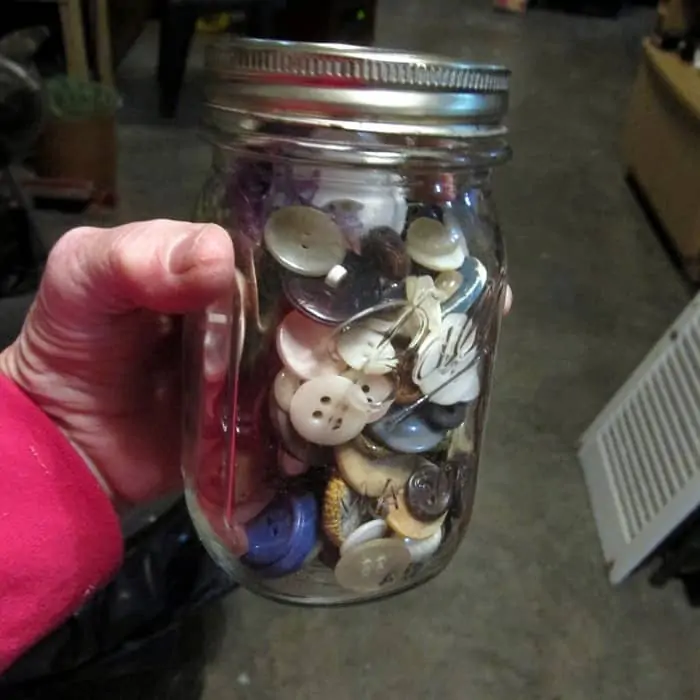 The only other thing worth noting in the auction box was this jar of buttons.
Well, that's all of my finds for the week. What was your favorite? Leave a note for me if you have time and as always, thanks for being here, Kathy
Author: Kathy Owen (Petticoat Junktion)
Kathy is the founder of PetticoatJunktion.com, a home décor blog focused on repurposing and upcycling furniture, old hardware, rusty stuff, and thrifty finds into unique home décor. Kathy's projects have been featured on the Home Depot Blog, Plaid Crafts, Behr Designer Series, and in numerous magazines. Read more about Kathy here.