I know you need to clean out your closet, so don't even try to claim you don't. Cleaning out your closet can net you some interesting things to repurpose. You may not even need to do any work to the pieces, just use them in a different way. Don't donate your old items; recreate them....
1. Belts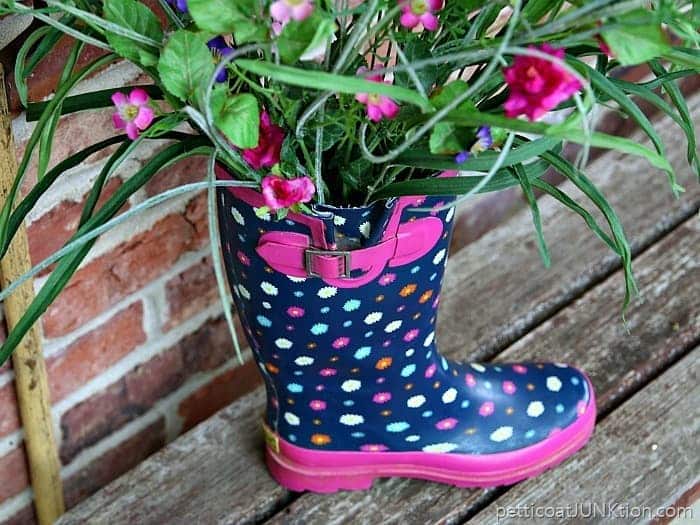 Leather belts, cloth belts, and even baby boomer vintage chain link belts can be repurposed. Make handles for old wood boxes or new crates from the dollar store. You can also use chain belts to hang planters.
2. Boots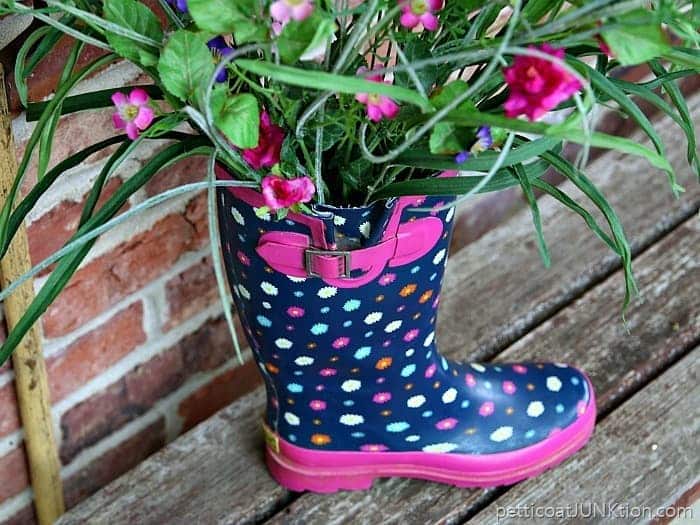 Rubber boots make great "vases," or fill them with flowers and hang them from your fence. Fancy cowboy boots can be used as umbrella stands and for another fun idea, plant succulents in worn work boots.
3. Handbags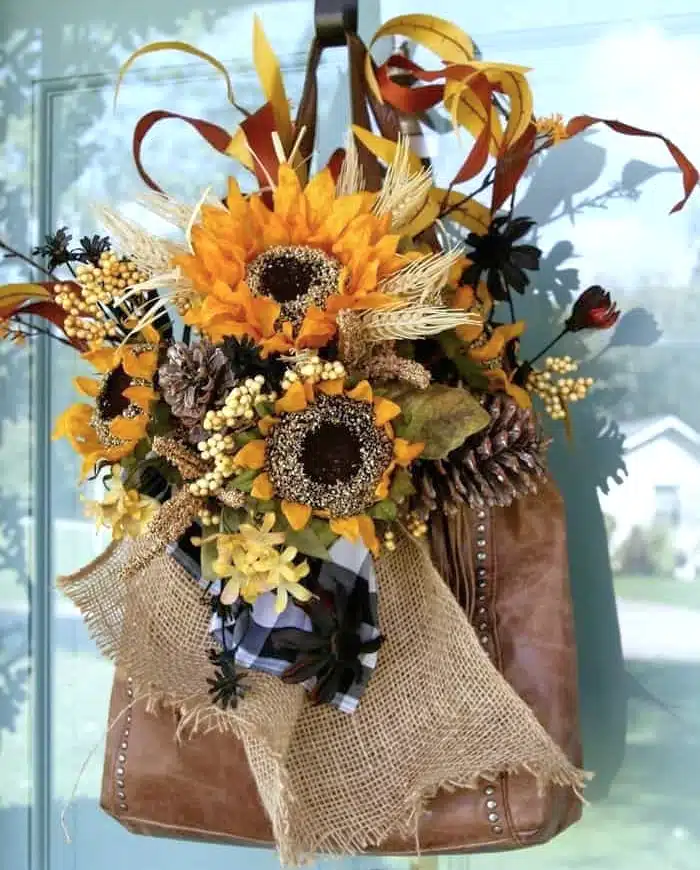 Purses and tote bags filled with wash clothes or if large enough bath towels are fun ways to organize things in bathrooms or guest rooms. Fill them with just about anything. They also make great wreaths.
4. Sweaters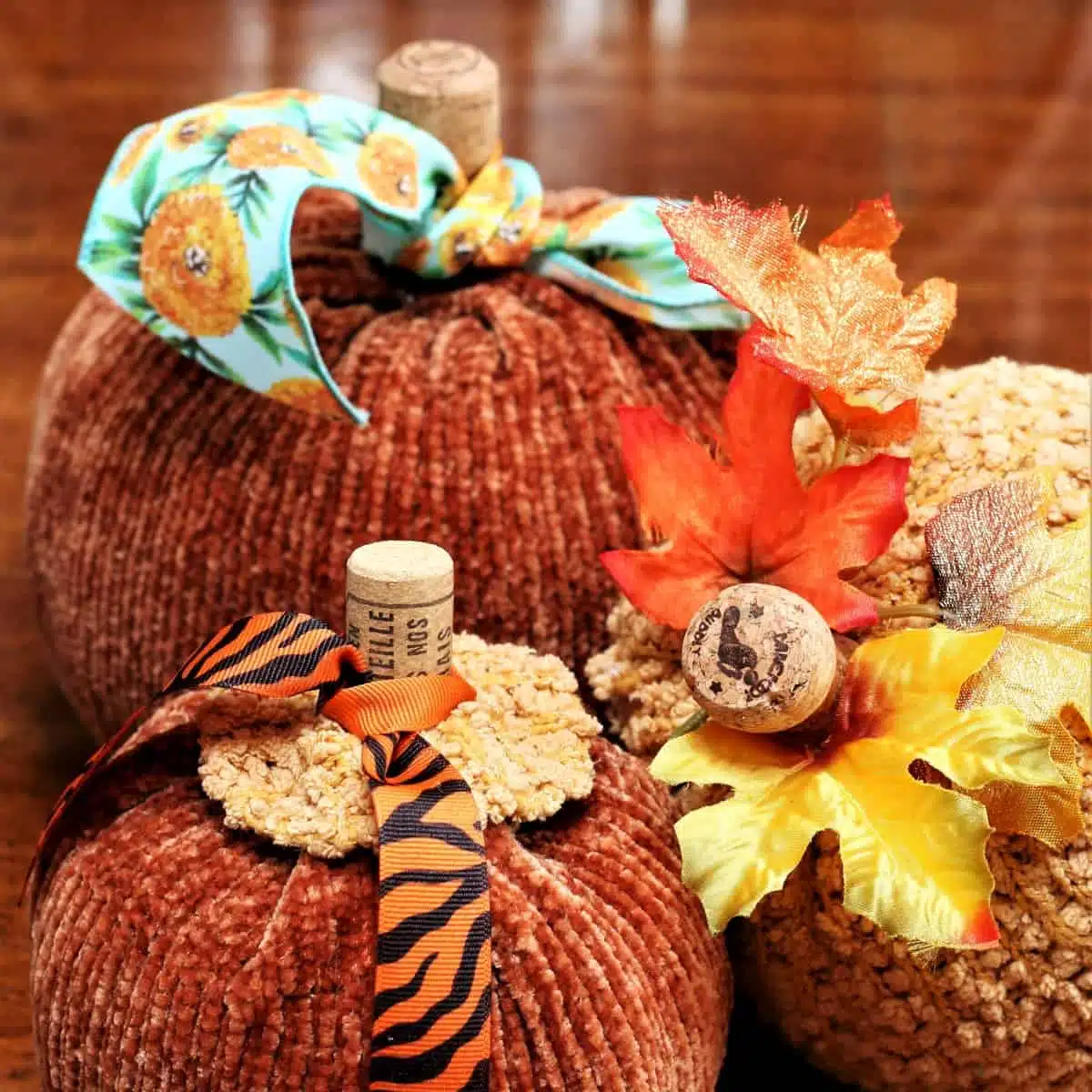 Cover an outdated pillow with a sweater from your closet or the thrift store. Also, use them to decorate boring foam pumpkins for the holidays.
5. Scarves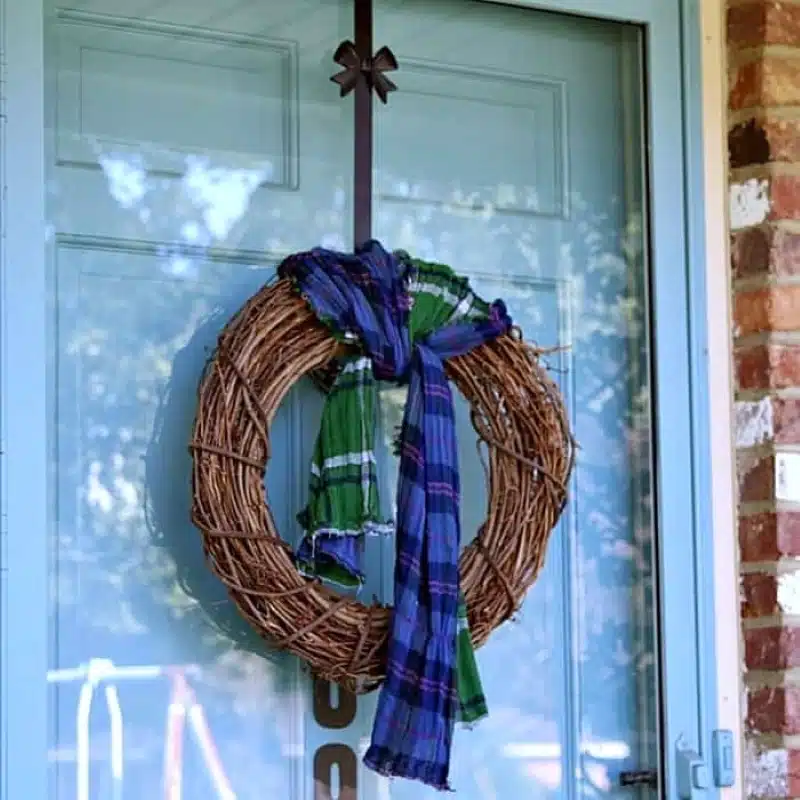 You can do so much with scarves. Wrap them around a grapevine wreath and change the scarf with the seasons or wrap a scarf around a large flower pot. No hard work is needed.
6. Umbrellas
Fill a closed umbrella with an artificial flower bush and hang the umbrella on the front door. Another fantastic idea is using the umbrella as a light fixture cover instead of a shade. Get creative.
7. Jewelry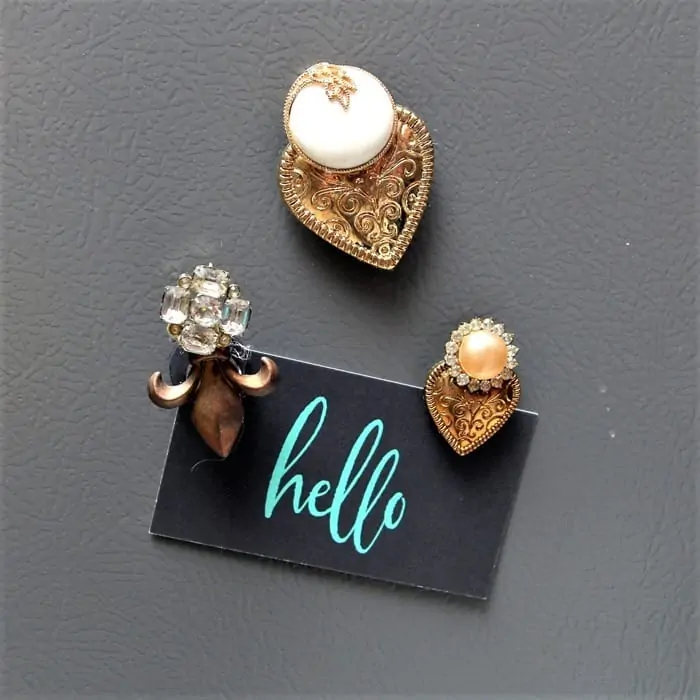 Use hot glue or glue made especially for crafting to add a magnet to your favorite old jewelry piece. Wrap a necklace around old brown or blue bottles. You can do these things that are not permanent and will not ruin the jewelry.
8. Skirts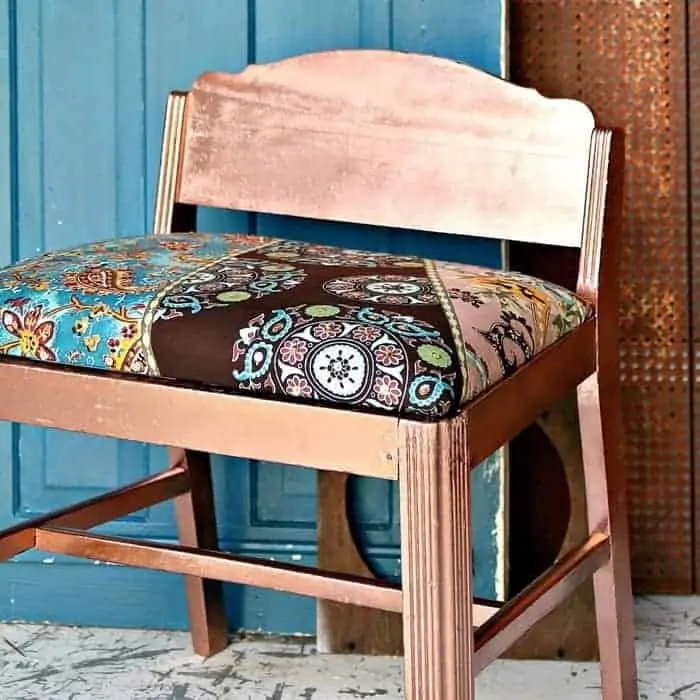 Show off your personal style in your home decor by repurposing an old skirt or dress. Pretty designs dress up chair seats and it is easy as pie to recover fabric seats on chairs, stools, etc. I'm not talking about upholstering something just re-covering a seat which requires only removing the screws in the chair seat and stapling the fabric in place.
9. Jeans
Well, isn't this unique? Recycle old jeans and make them into faux succulent plants. This is called a snake plant.
10. Hats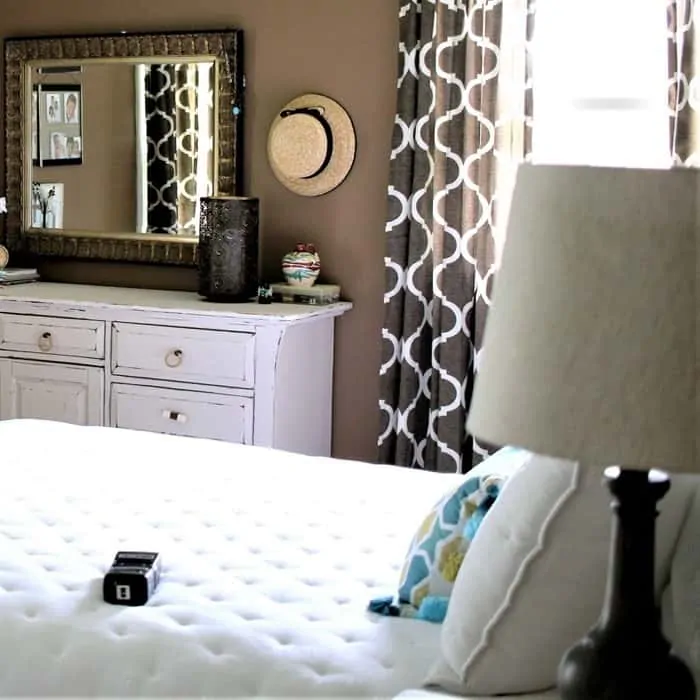 A lot of times, it is not even necessary to remake your old items. Hang a hat on the wall as decor or use the hat in place of a lampshade. Add a bow or brooch to the hat.
11. Buttons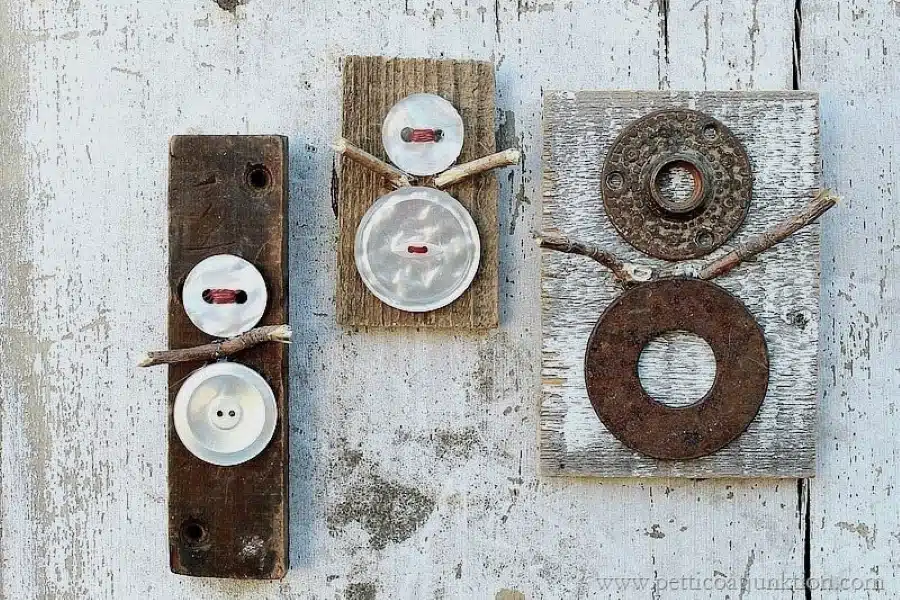 If you decide to get rid of your old jeans or shirts, first remove the buttons. Reuse the buttons to make snowmen ornaments and miniature trees. Attach the old buttons to scrapbook paper cut into the shape of Christmas trees.
12. Ties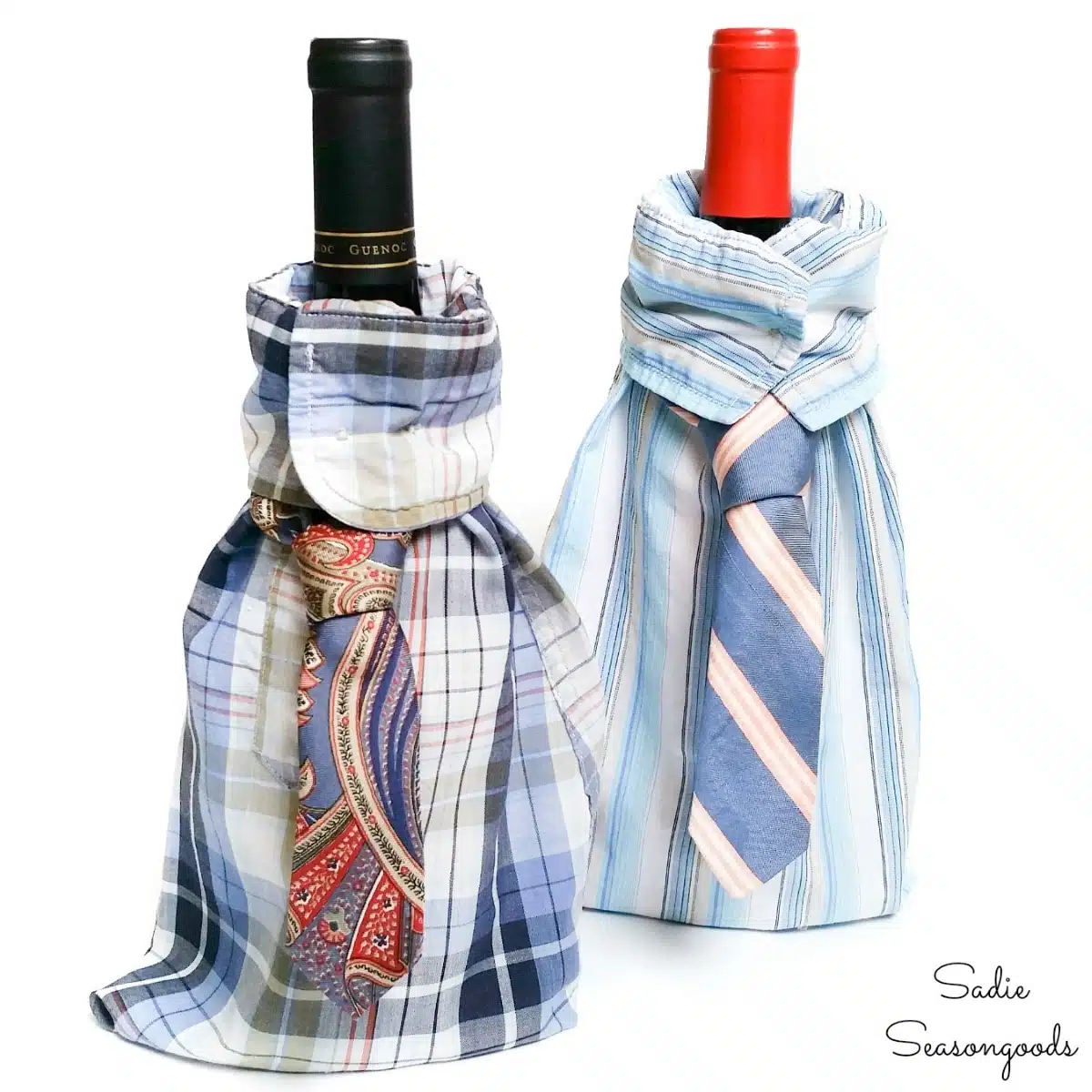 Wine is a very popular hostess gift, and what better way to present the gift than in a creative gift bag....or DIY Shirt and Tie Bag! Ties can also be used to make woven chair seats, wreaths, coffee cozy holders, and more.
13. Lace Clothing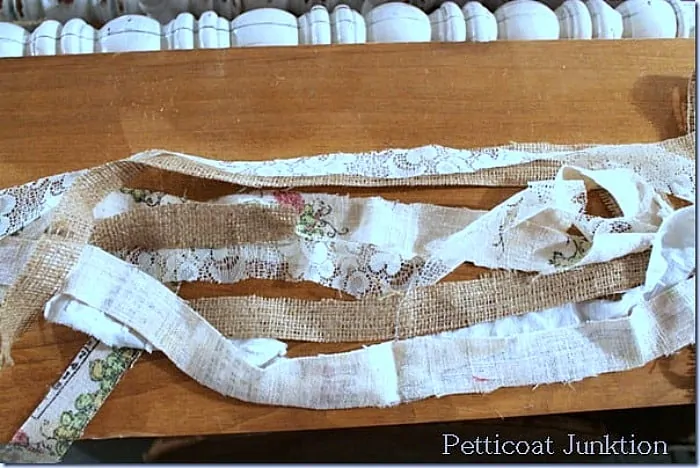 Lacy clothing or even a pair of lace tights can be used in various projects. Make a lace bracelet and add a brooch to the bracelet. Cut the garment into strips and make a rag garland.
14. Linens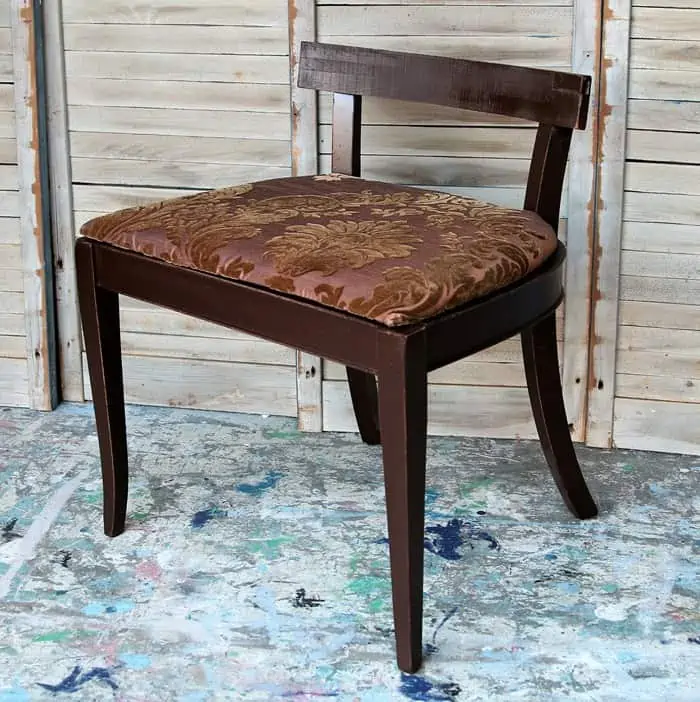 Use old sheets, curtains, or shower curtains to recover chair seats and throw pillows. Make a rag garland using various textured fabrics and designs. Mod Podge the fabric to flower pots or furniture. Stretch pretty curtains over canvas boards to make wall art.
15. Quilts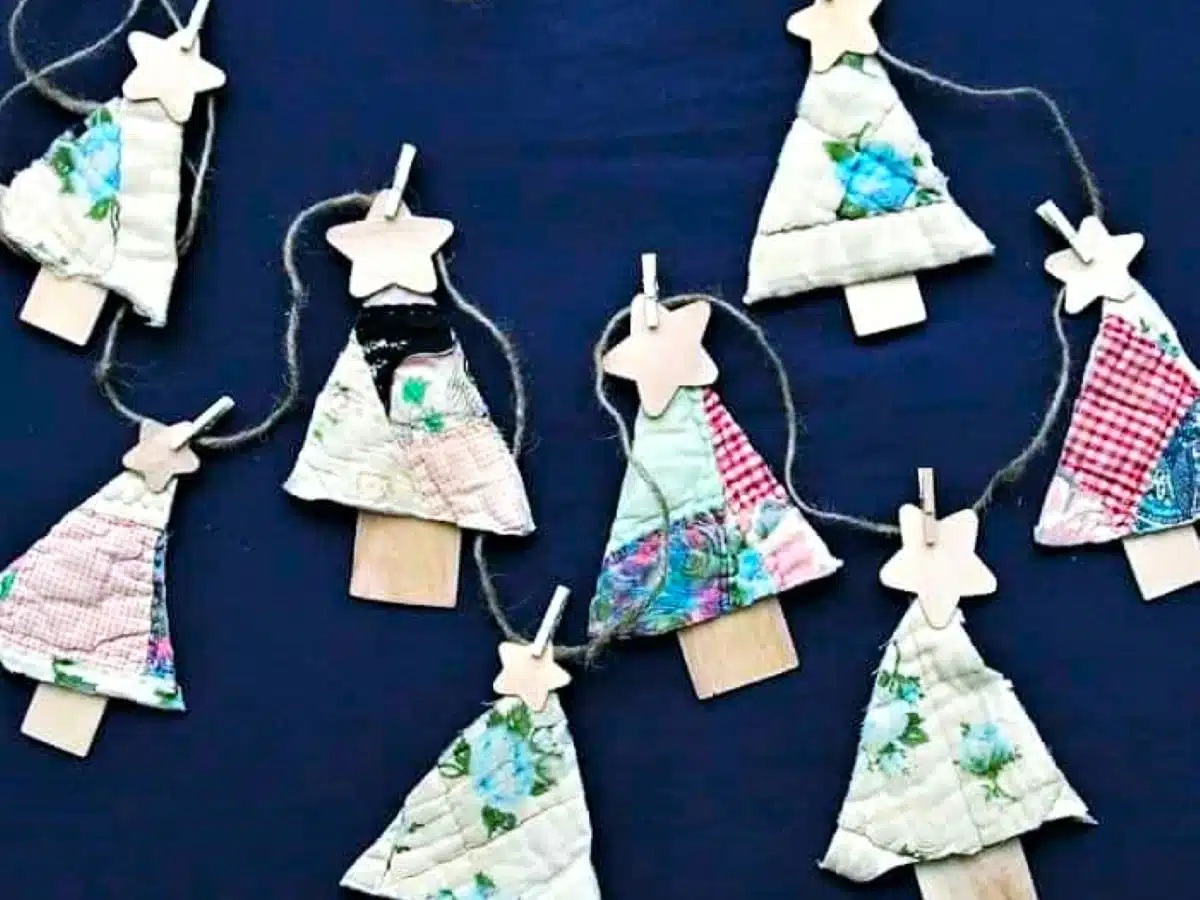 Make cute tree ornaments using old quilts.
You can reuse all kinds of things instead of tossing them out or donating them. Find more ideas here..19 Nifty Ways To Recycle Glass Bottles And Jars Into Home Decor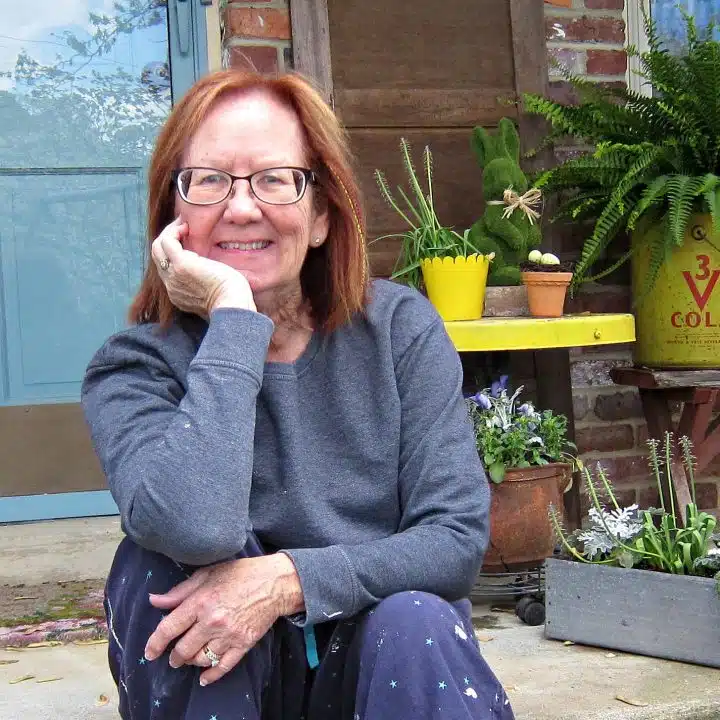 Author: Kathy Owen
Kathy Owen is the founder of the home decor blog Petticoat Junktion where she shares tutorials on painting furniture and upcycling thrifty finds into unique home décor. Her DIY projects have been featured on the Home Depot Blog, Plaid Crafts, Behr Designer Series, and in numerous magazines. Kathy's newest website is HappyHomeDIY.com