I'm a baby boomer born in 1954 into the boomer generation. I remember the Cuban Missile Crisis, the assassination of John F. Kennedy, the Vietnam War, the first space walk, and so much more. I also recall many fun things I miss. Here is my partial list. If you are a baby boomer, chime in with other memories in the comments.
1. Discos
Those were the days. I loved disco music and going to discos in the 70s. I could dance the night away. Dancing wasn't just for fun; it was exercise too. I could use that now.
2. Drive-In Theaters
In this day and time, drive-in theaters would probably be a dangerous place. But in my day, they were a cool place to go on a date. I've heard stories of moviegoers sneaking people into the theater in the trunk of their car. We never did that.
3. Love Beads
So many styles of beads. We used to make our own necklaces with the colors and designs we preferred then wear multiple necklaces.
4. Feathered Hair-Dos
I still want a feathered do. Even the guys had feathered hair. Remember Bobby Sherman and David Cassidy?
5. Drive-In Diners
There is still a drive-in diner in Sheridan, Arkansas, like the old-style diners. It has a covered parking area surrounding the diner. They probably don't have the trays to hang on the doors. That was the coolest part of the diners.
6. Jovan Musk Oil
I see they still make musk oil but I bet it doesn't smell like the original. Jovan Musk Oil had a scent of it's own you could recognize anywhere.
7. Study Hall
Study hall could be good or bad depending on the teacher who was monitoring the hall. Sometimes we could sleep but most of the time we were busy passing notes.
8. Bell Bottoms
There was a time when I could actually use a sewing machine and I made several pairs of bell bottoms. Can you believe that?
9. Corduroy
So soft. The texture of corduroy and softness after being washed numerous times was definitely a sign of the 70s. The colors were phenomenal too.
10. Stuckey's
Traveling and Stuckey's stores. I understand there are still a few around the United States but I haven't seen any lately. My Mom always bought one of those pecan roll things. The reality is that many old-time fun places are going by the wayside.
11. United States Savings Stamps
Did you guys have a stamp album for U.S. Savings Bonds? I remember buying stamps and one or more books but I don't know what happened to them. I don't know if I completed a book. We did not have a lot of extra money when I was growing up but I remember how excited I was for stamp day.
12. Pencil-Sharpeners
Sharpening your pencil was a good excuse to get up and wander around the school room and waste a little time. I could sharpen a pencil down to the nub in no time flat. Do you guys miss any of this stuff? Of course, you would have to be a baby boomer to know what I was talking about for most things on the list.
13 Dollar Tree Items My 93 Year Old Dad Says Makes His Life Easier
Do you talk to many 93-year-olds during the day? My Dad is 93, and I talk with him regularly. I have to say he is full of good information and is quite witty. I've learned a lot from him over my 68 years. There are a lot of things he does that cracks me up but also some things that are pretty darn smart.
13 Dollar Tree Items My 93 Year Old Dad Says Will Simplify Your Life
Cool Things Found At The Thrift Store
10 Coolest Things Found By Thrift Store Shoppers Worth A Lot Of Money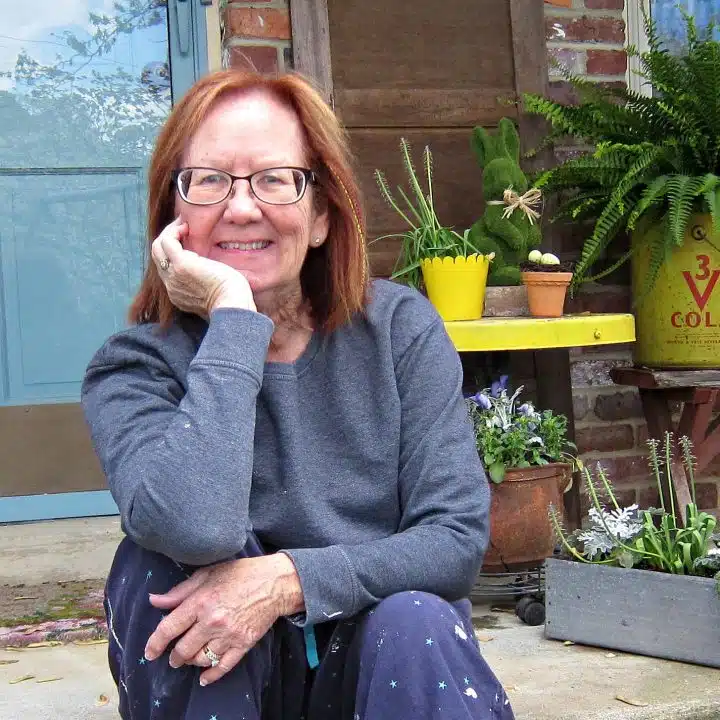 Author: Kathy Owen
Kathy Owen is the founder of the home decor blog Petticoat Junktion where she shares tutorials on painting furniture and upcycling thrifty finds into unique home décor. Her DIY projects have been featured on the Home Depot Blog, Plaid Crafts, Behr Designer Series, and in numerous magazines. Kathy's newest website is HappyHomeDIY.com