Vintage Paint By Number Pink Flamingo
It isn't until recently that I've become a paint by number fan. I'm talking the vintage paint by number art from the 50's and 60's. In fact I bought a piece at a yard sale and didn't even realize it was paint by number until someone told me. I'm nutty.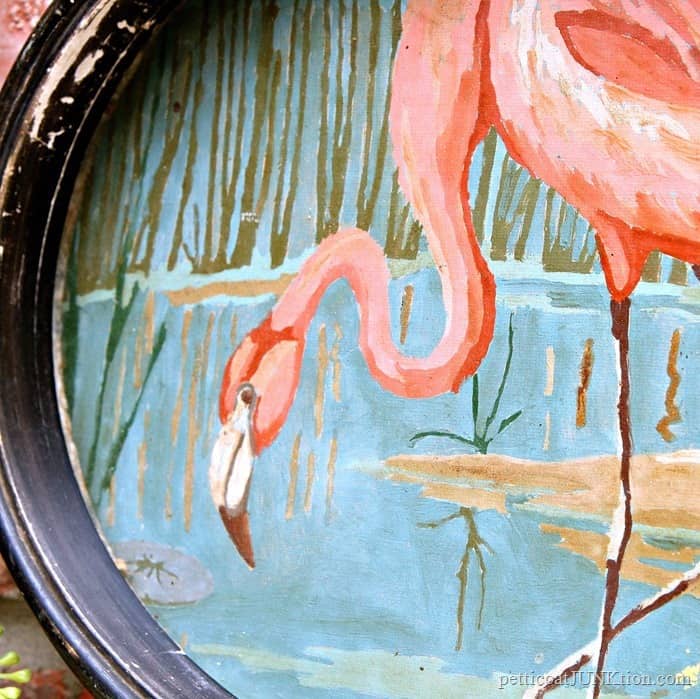 Vintage Paint by Number Pink Flamingo
I got this pink flamingo paint by number wall art purely by accident. I was in the shop where I have my booth one day and I saw it in the trash can. Really. I asked if I could have it. The rest is history.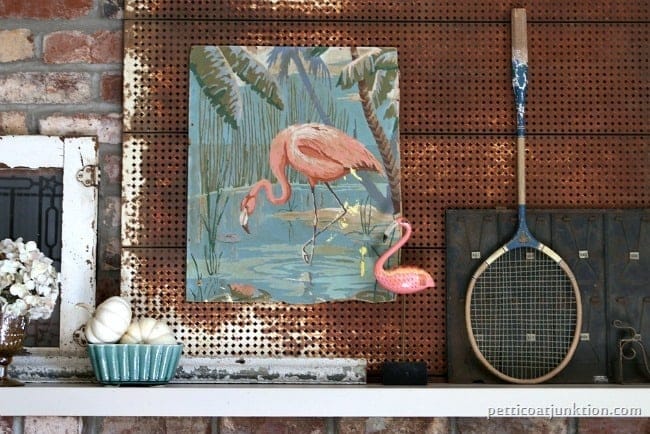 I used it to decorate my mantel for Fall one year. Someone along the way got yellow paint all over the flamingo. Adds character. The pink flamingo on the stand was a very thrifty buy from a local flea market. As you can see I enjoy decorating my mantel with the unexpected.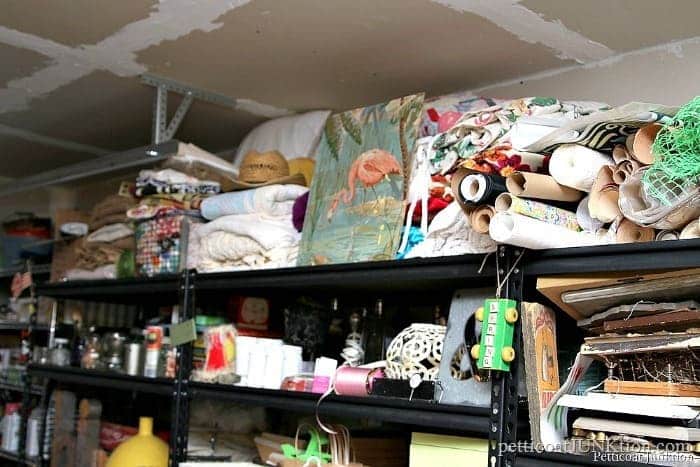 And lately the pink flamingo has just been hanging out in the workshop. Time to do something with it.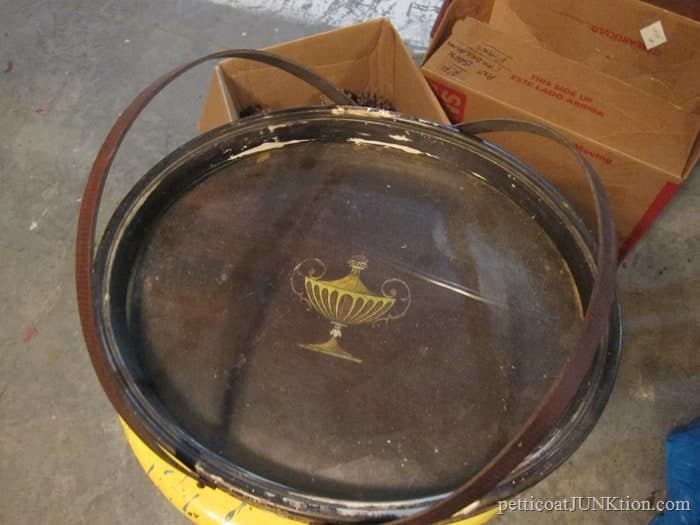 I bought this piece in Arkansas at an antique store for $3. It's a little worse for wear.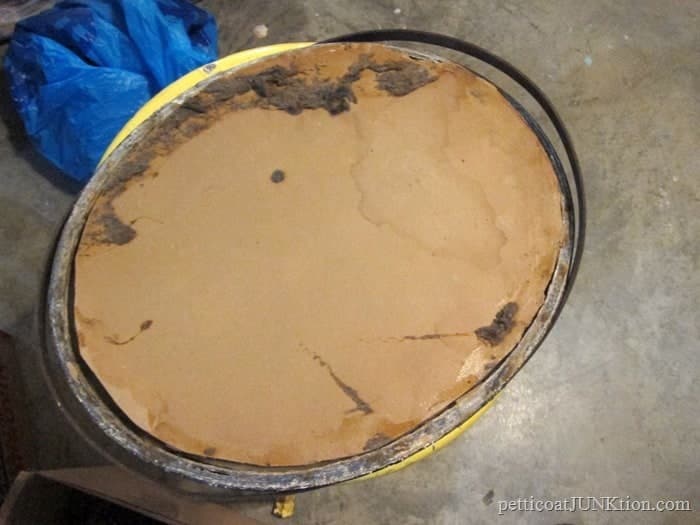 The back side was really yucky.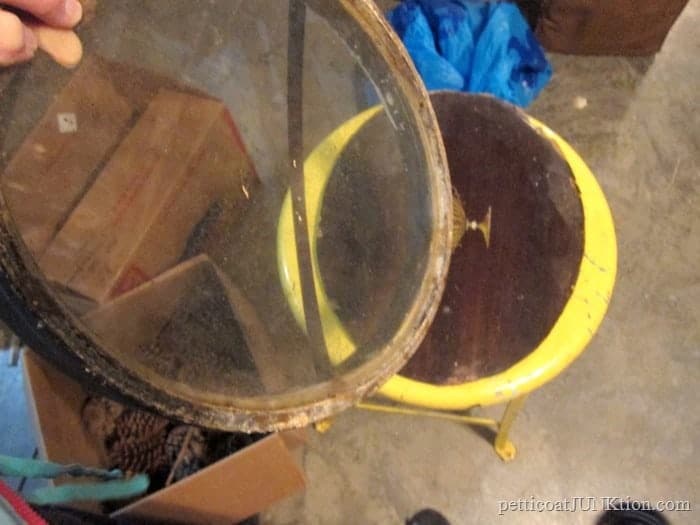 I took the tray apart and cleaned the glass on both sides.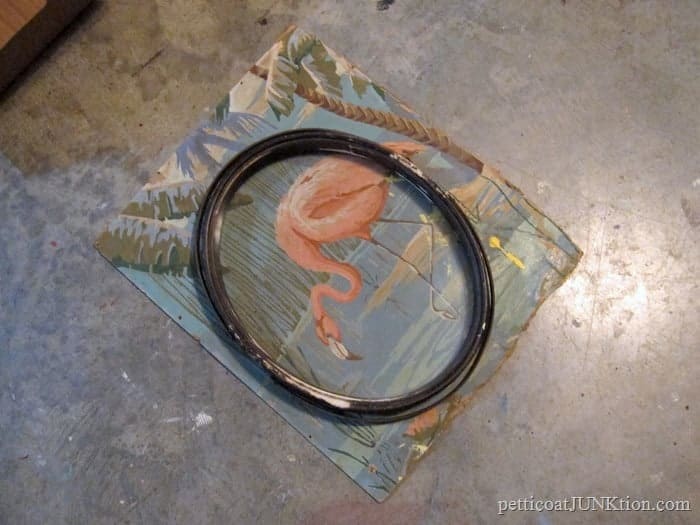 I couldn't decided how to place the flamingo in the frame…..horizontal or vertical. I have to admit I'm kind of sad I cut it up but too late now. I did a little research on the flamingo and found out that paint by number art was "invented" in 1950. I also found another pink flamingo paint by number just like this one on Etsy but it was sold. Maybe I can find one on eBay. I'll have to keep checking.
I stapled the flamingo to the back of the tray frame. I didn't fit the flamingo art all the way into the frame next to the glass. I Thought having the depth between the glass and flamingo was a nice touch.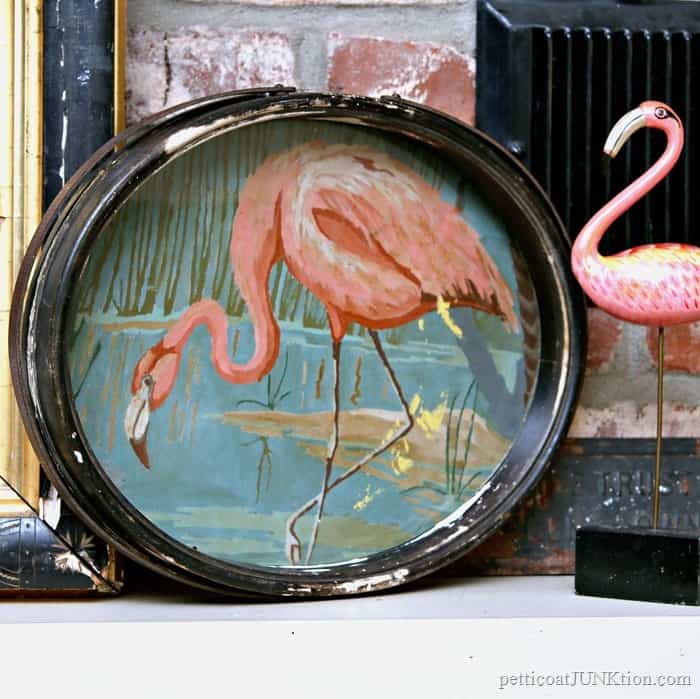 And that's all it was to that. I still need to put a hanger on the back. Right now the flamingo tray is sitting on the bar. I doubt that I will ever use it as a tray.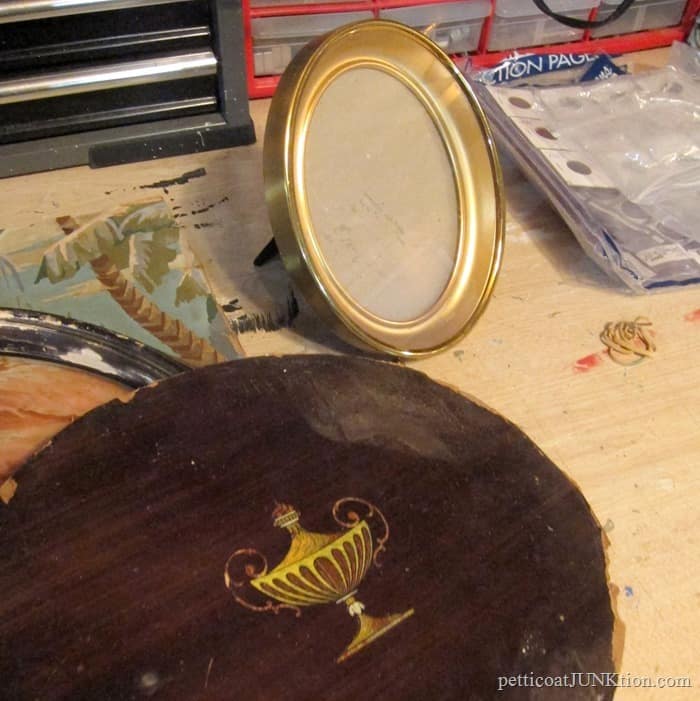 I did like the decorative art in the tray and I decided to cut it down and put it in one of my thrift store frames.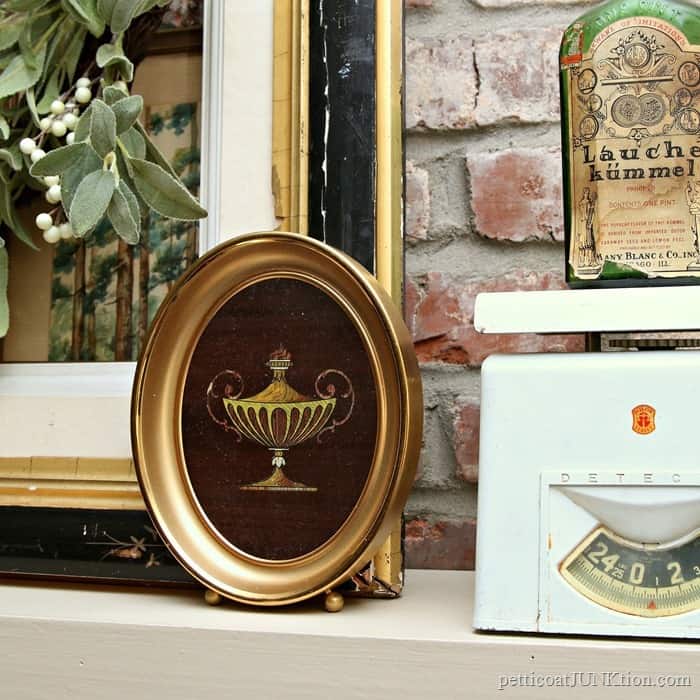 That turned out nicely didn't it.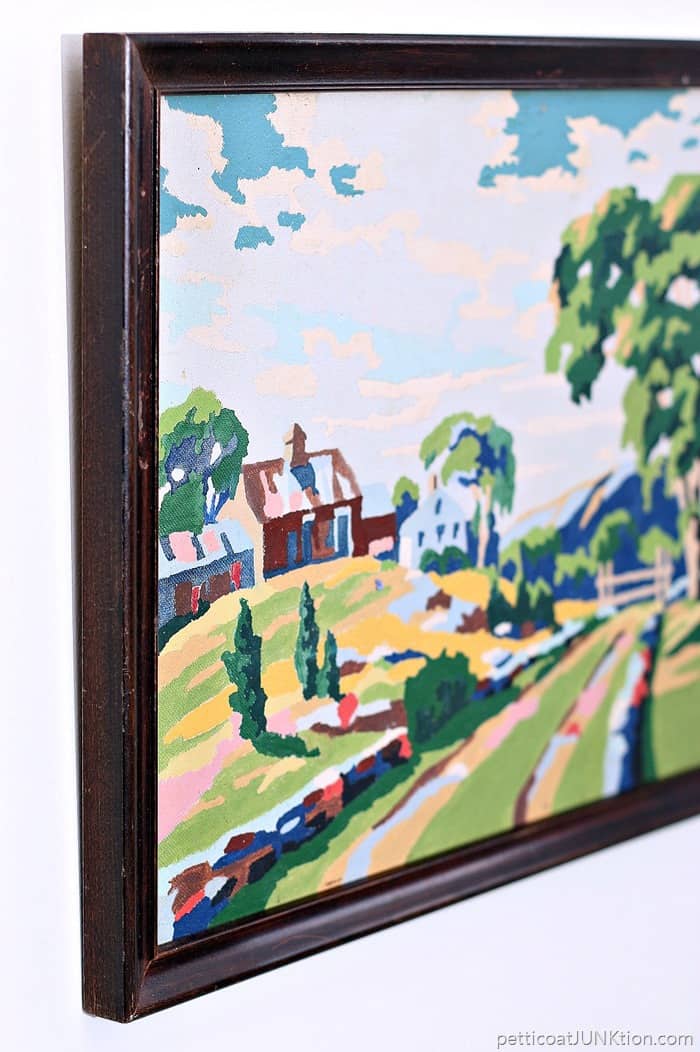 This framed paint by number art scene is hanging on the bathroom wall. I found the art at a yard sale for 50 cents.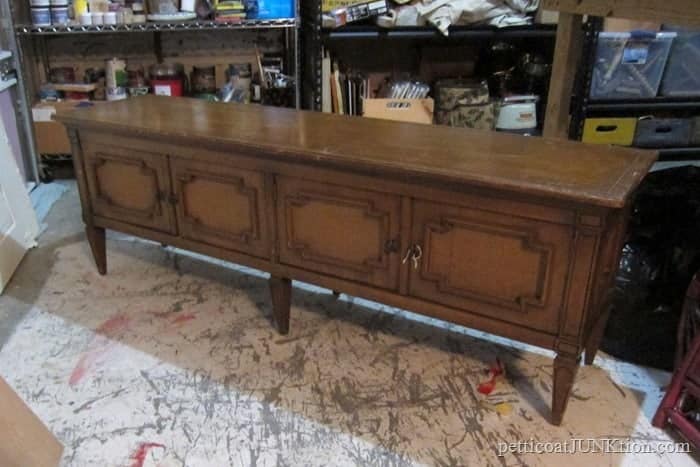 And this is the piece of furniture I'm working on right now. I had to make myself get up off the couch this morning and do some work. It's so cold here I told the JTS I'm just like a bear. I want to hibernate. That's about all I've been doing for the past month. It's too darn cold ya'll.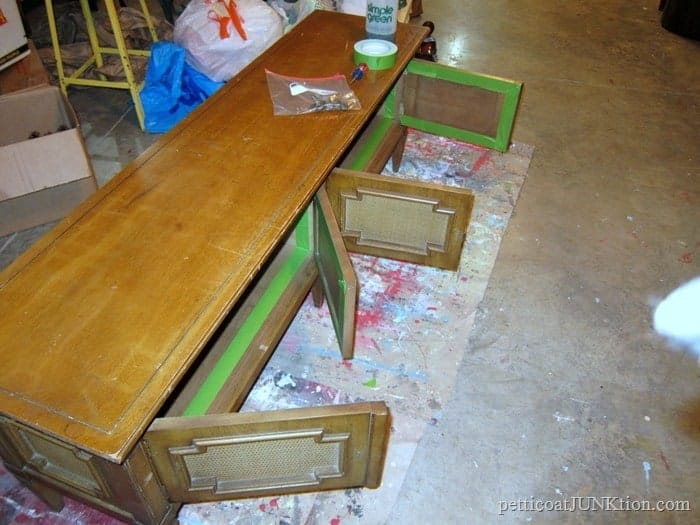 I removed the hardware, taped off the insides and doors with painters tape, and started painting. I'm going to keep you in suspense about the color. You'll just have to wait and see.
That's it for me today. Is it cold where you guys are? Leave me a note and thanks for being here, Kathy
Author: Kathy Owen (Petticoat Junktion)
Kathy is the founder of PetticoatJunktion.com, a home décor blog focused on repurposing and upcycling furniture, old hardware, rusty stuff, and thrifty finds into unique home décor. Kathy's projects have been featured on the Home Depot Blog, Plaid Crafts, Behr Designer Series, and in numerous magazines. Read more about Kathy here.