How to make a DIY bird feeder using vintage teacups and an iron candle holder.
Can you believe this is my first bird feeder project? I often see upcycled bird feeders on Pinterest and love all the creative ideas. Well, I finally bought a piece that inspired my first DIY bird feeder. I have a short and sweet tutorial, and today is Thrift Store Decor Tour Day. Yay!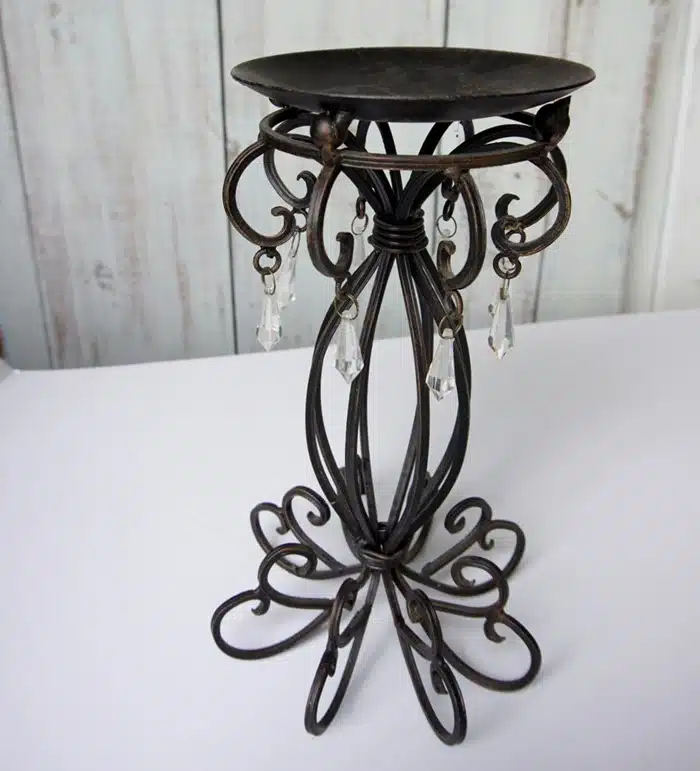 The candle holder was my inspiration piece. It is made out of iron and has pretty teardrop crystals. The candle holder came from my favorite junk shop, and the cost was $2, so it was a deal.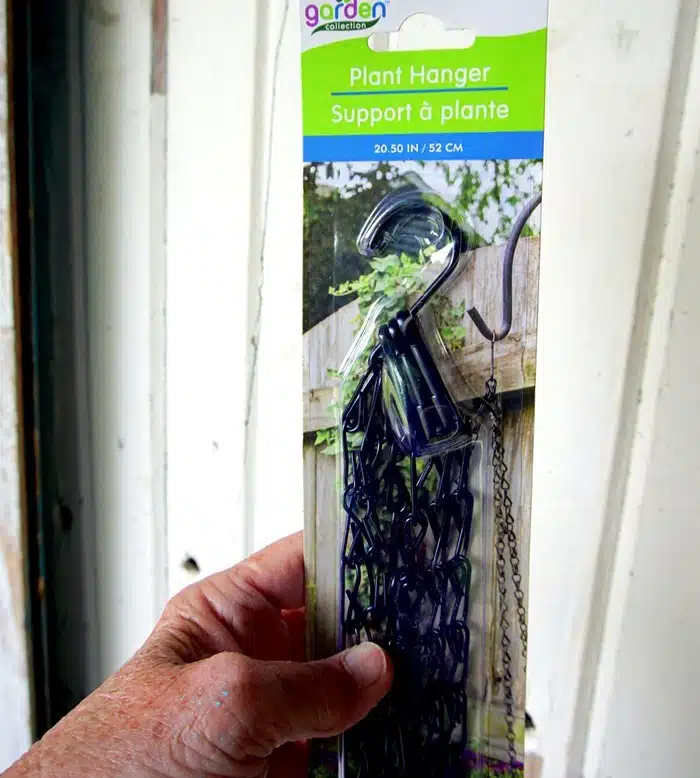 When shopping with Sofi in Dollar Tree one day, I spotted a display of plant hangers. I thought about all the things I could do with them, so I bought a bunch. Using one of them today.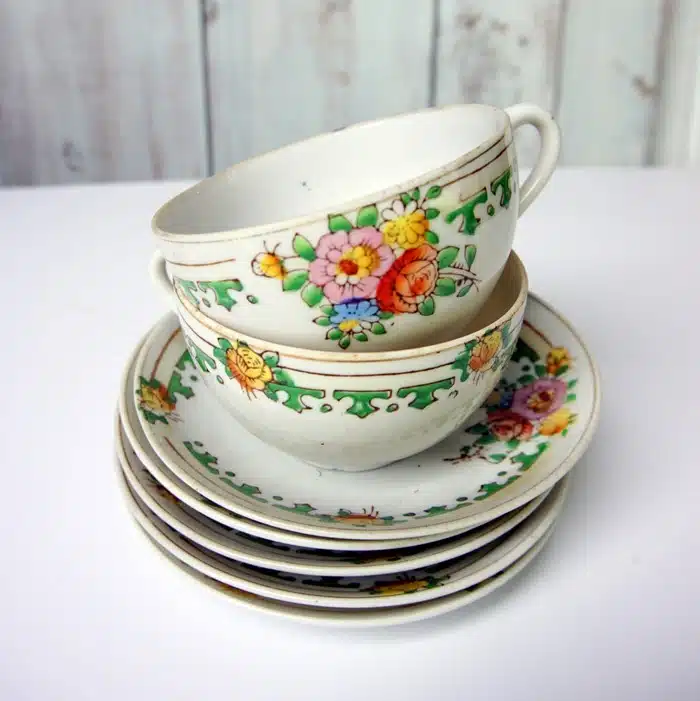 Then there were these tea cups that have been sitting on a shelf in the workshop for ages. I bought them at the thrift store because I loved the design and the colors.
I decided to use one of the saucers and one of the tea cups to make the bird feeder. I glued the saucer to the top of the candle holder using my favorite Gorilla Glue.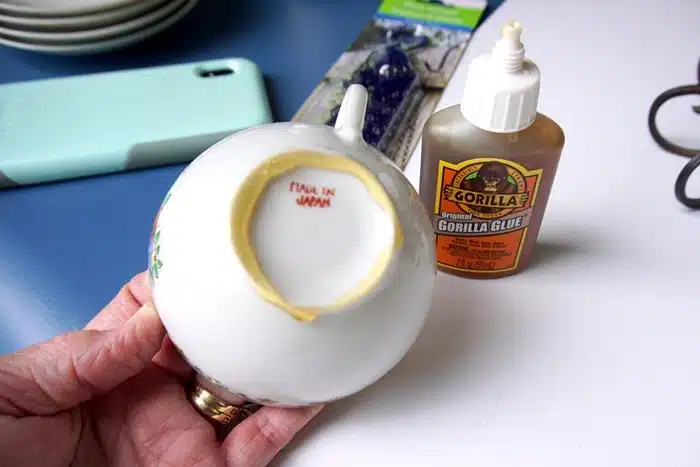 Then I glued the tea cup to the saucer.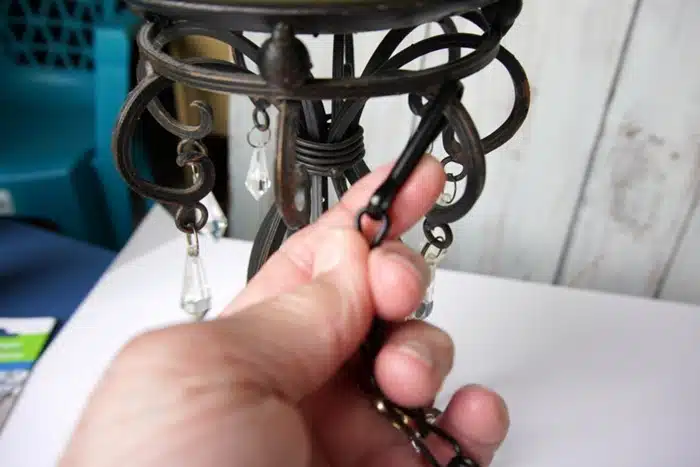 Once the glue was dry, I attached the black chain plant hanger to the loops on the candle holder.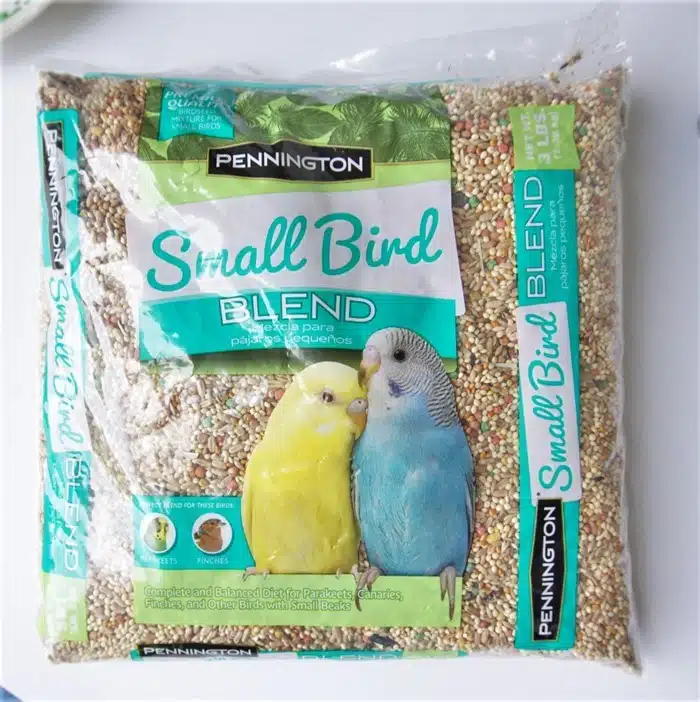 Next, I filled the tea cup and saucers with bird seed.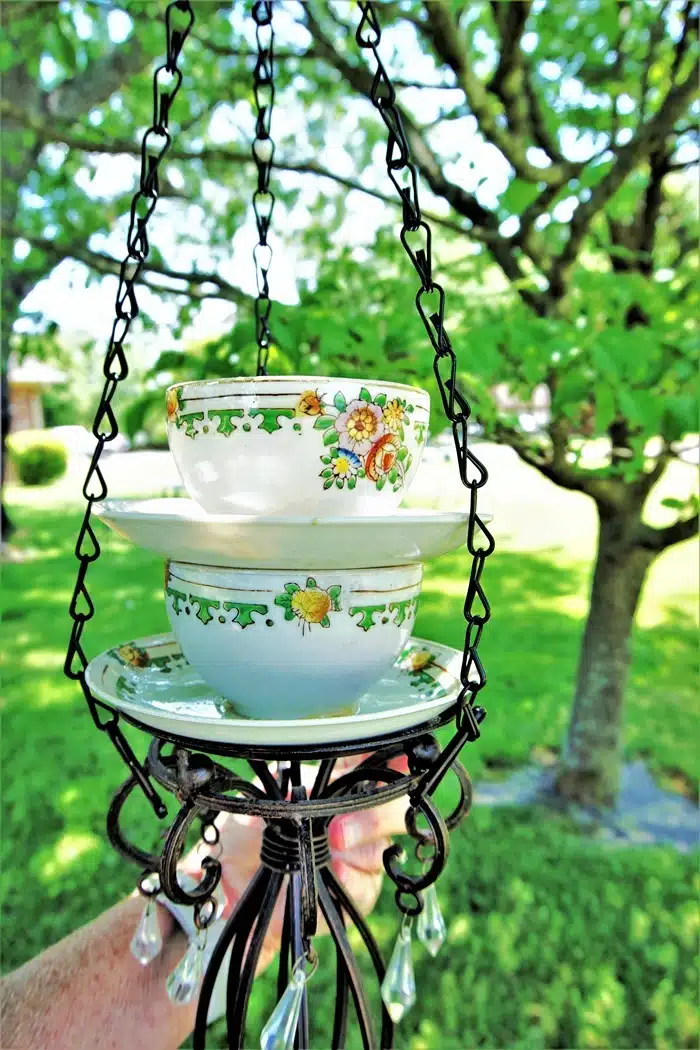 The one tea cup and saucer looked a little lonely on the candle holder, so I added another cup and saucer set, gluing them on also.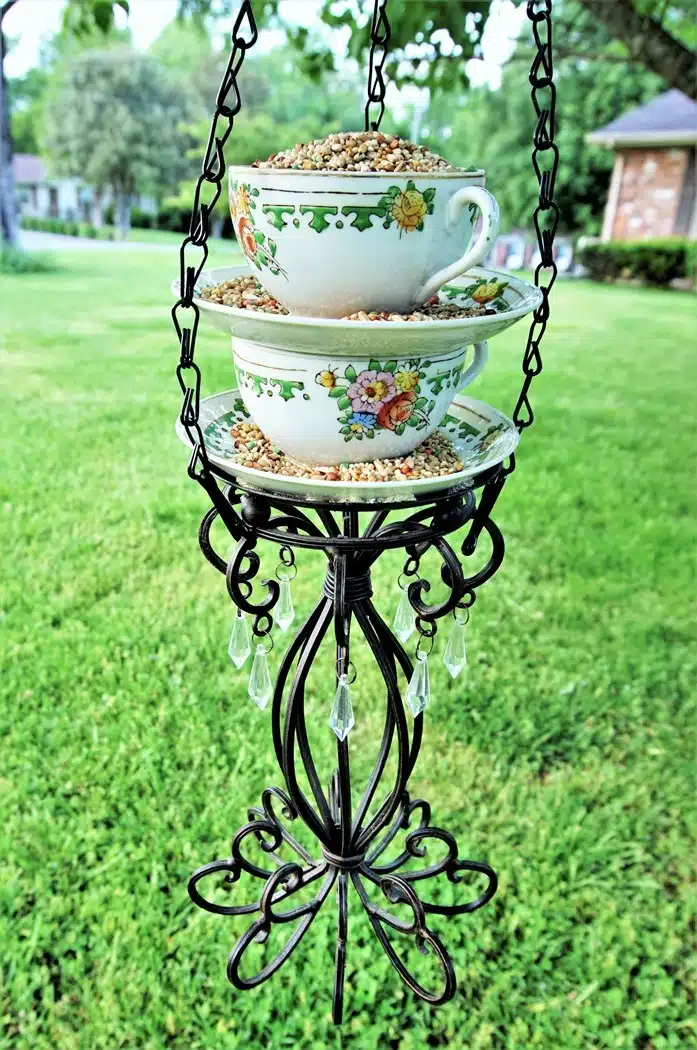 Now isn't that sweet! The whole thing with the plant chain and the tall candle holder really makes the hanging bird feeder long. It looks awesome hanging from the dogwood tree in our front yard.
I situated the tea cups so the handles are not directly over each other. One side of the tea cup has a colorful bouquet of flowers, and then around the rest of the rim are small yellow flowers.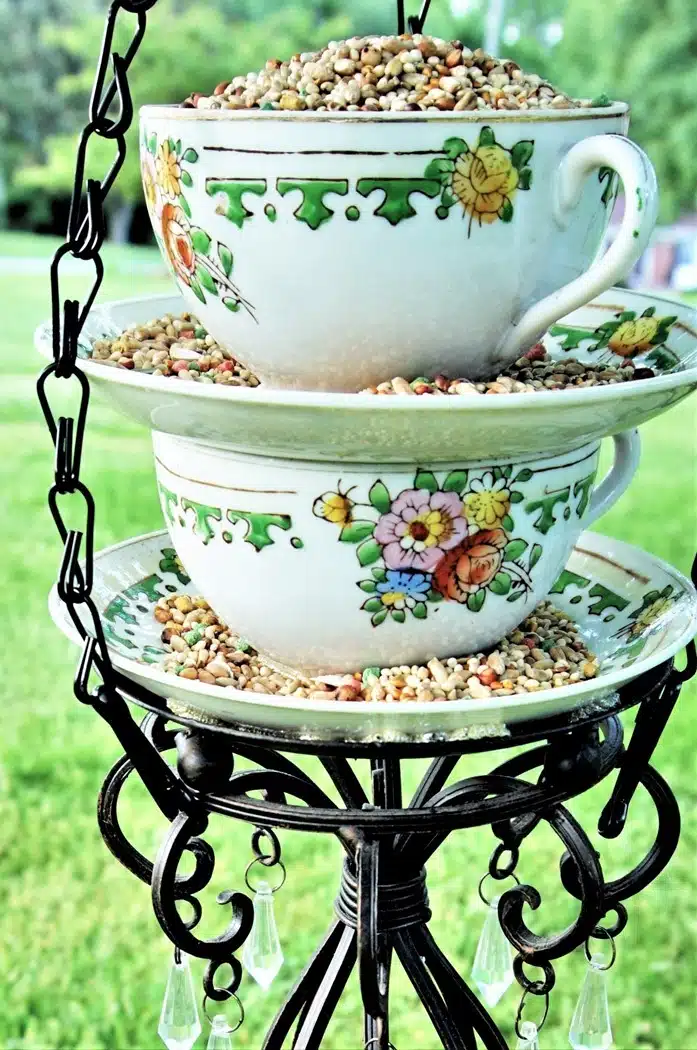 The vintage tea cups and saucers were made in Japan.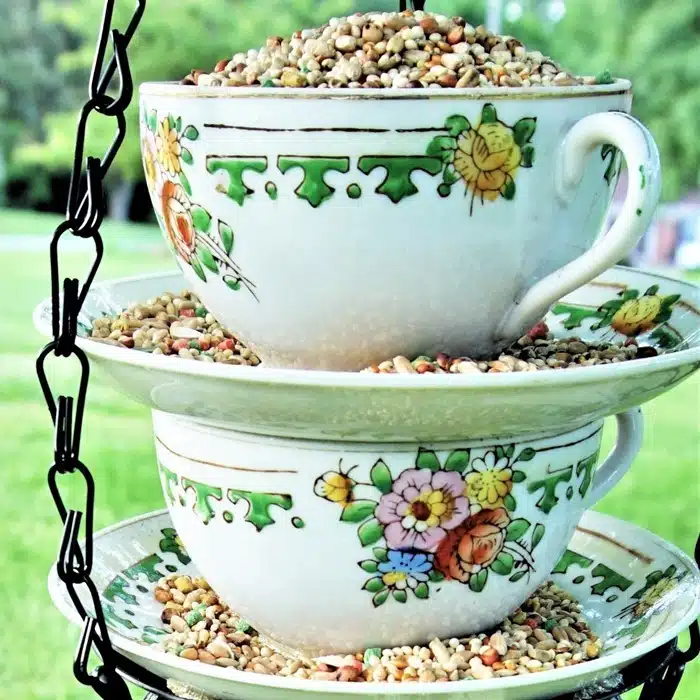 Now I'm just waiting on the birds to show up. Surely they will. I've never had a bird feeder, so I don't know the deal.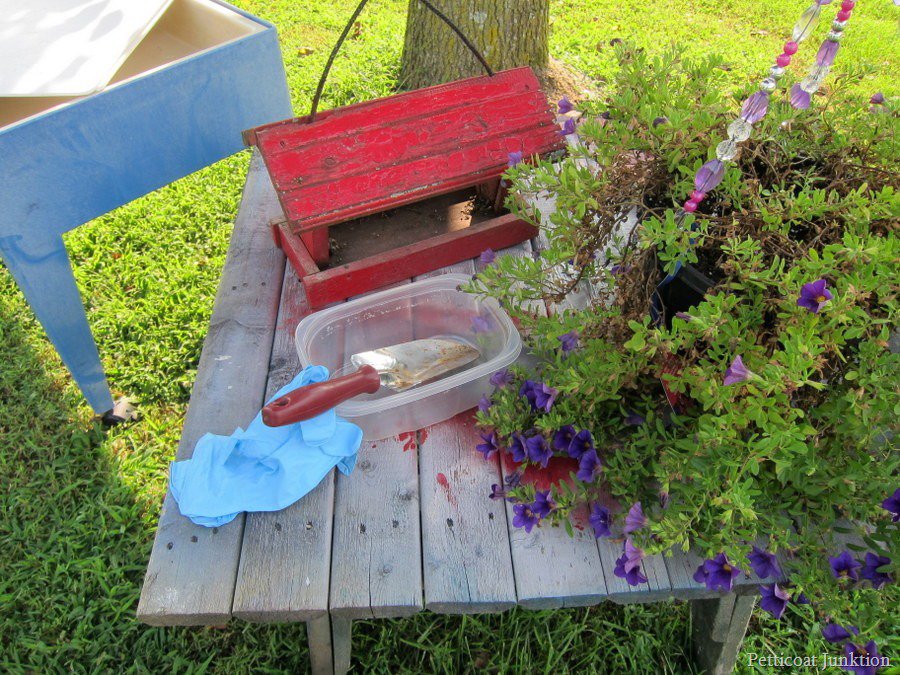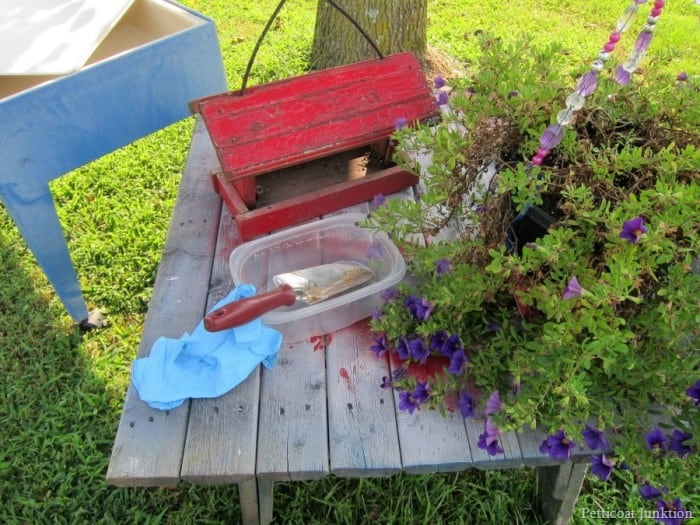 If you like this bird feeder see how I converted the red painted wood bird feeder into a planter.....DIY Hanging Flower Pot Not For The Birds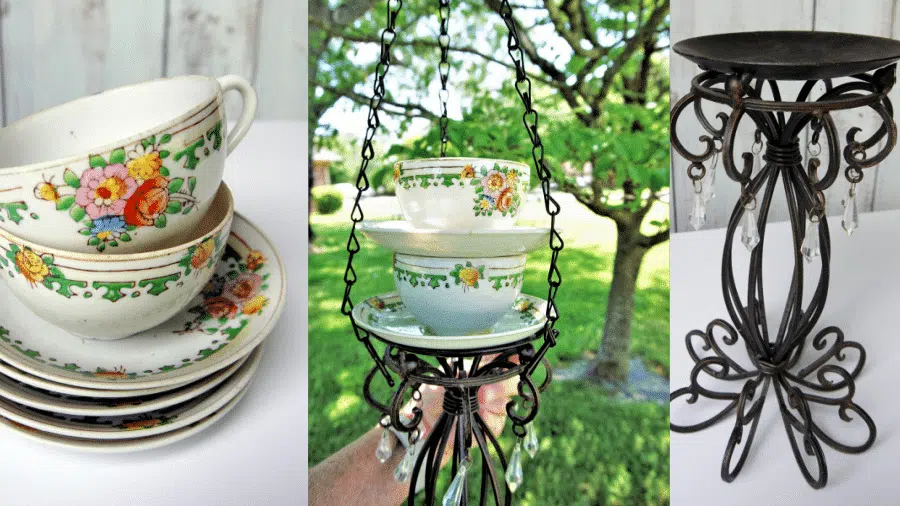 If you have the time please leave a comment before heading out on the tour. Take the Thrift Store Decor Tour by clicking the links below the "before" makeovers photo collage.....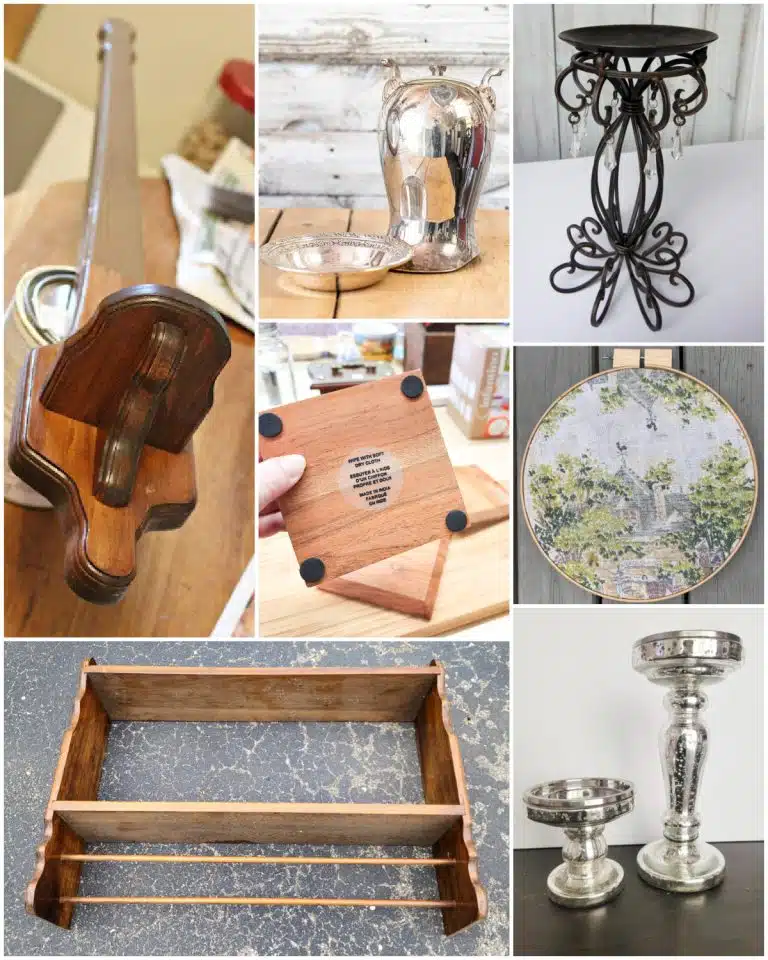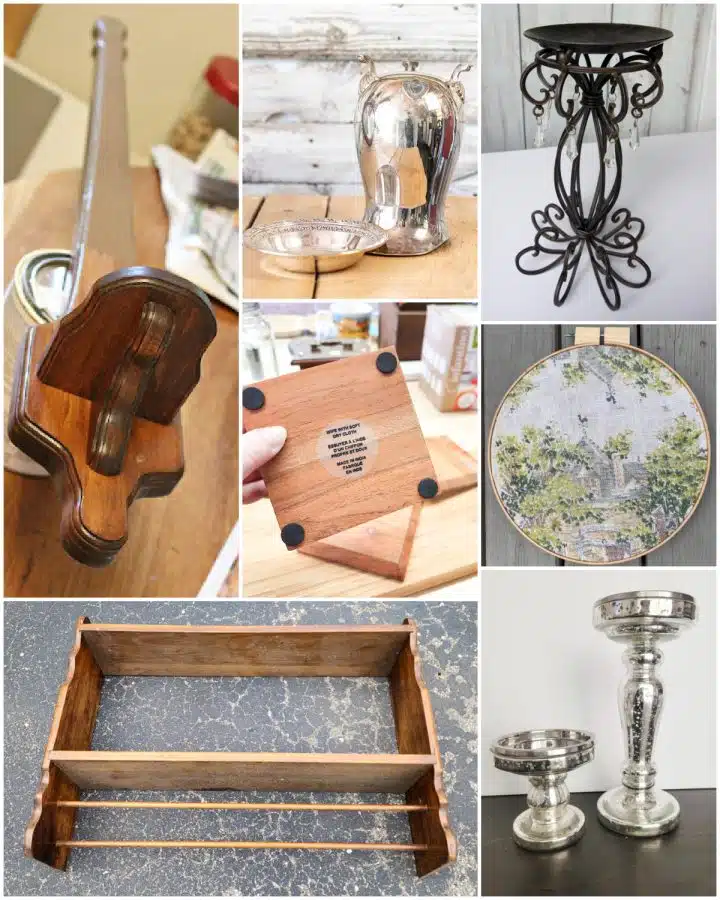 Thrift Store Decor Tour....
DIY Plastic Candle Holders - Domestically Speaking
Vintage Wall Shelf With Towel Rods - My Repurposed Life
DIY Bird Feeder - Petticoat Junktion (you are here)
Mid-Century Modern Coasters - Sadie Seasongoods
Thrift Store Wooden Candle Sconce Repurpose - Organized Clutter
Easy Thrift Store Projects to Upcycle for Home Decor - Reinvented Delaware
Thrift or Dollar Store DIY Spring Wreath - Shop At Blu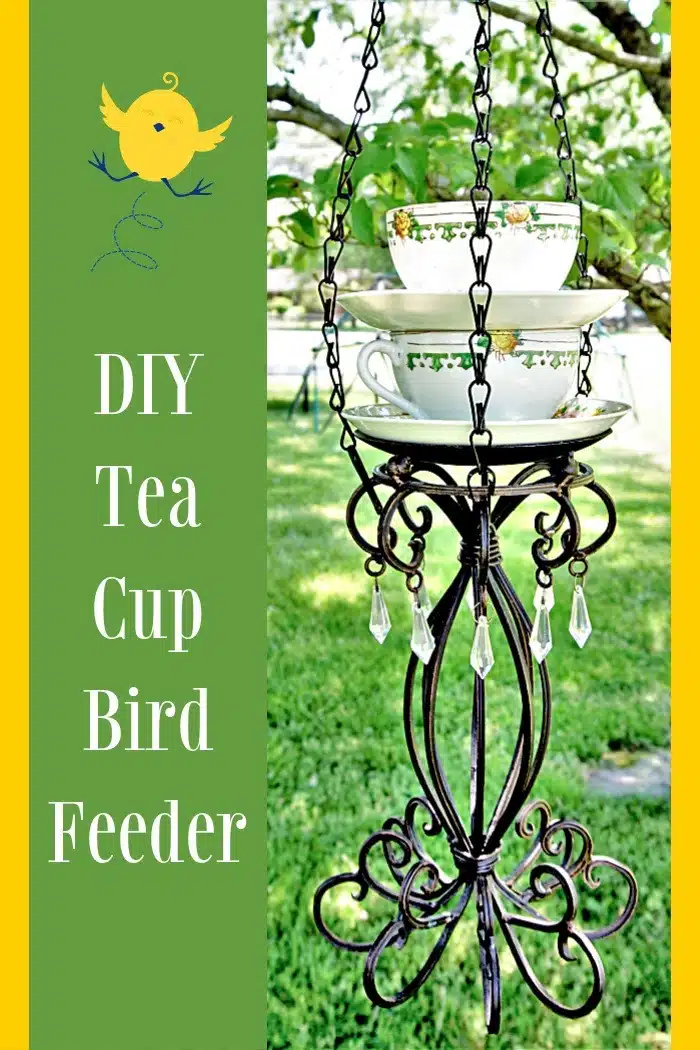 As always, thanks for being here, Kathy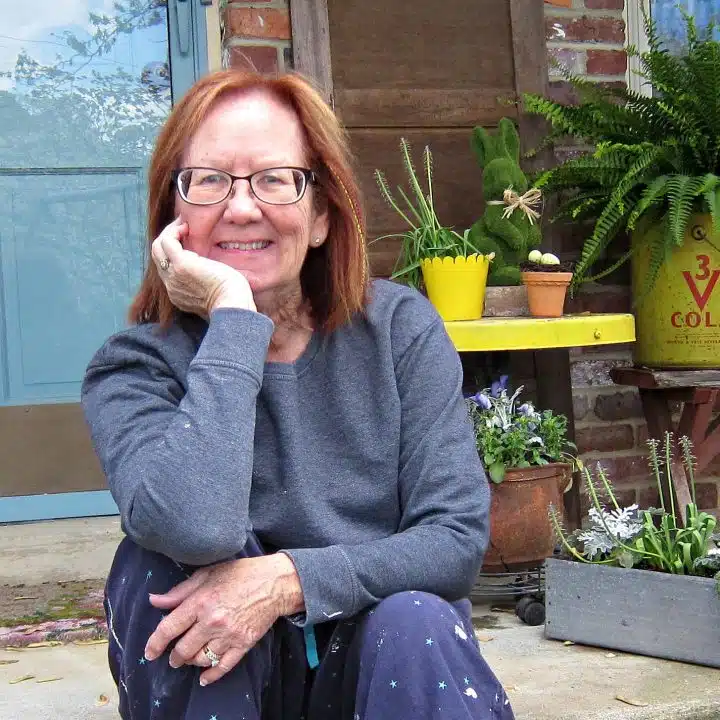 Author: Kathy Owen
Kathy Owen is the founder of the home decor blog Petticoat Junktion where she shares tutorials on painting furniture and upcycling thrifty finds into unique home décor. Her DIY projects have been featured on the Home Depot Blog, Plaid Crafts, Behr Designer Series, and in numerous magazines. Kathy's newest website is HappyHomeDIY.com