DIY Hanging Flower Pot
Hey Guys! I'm glad you're here. Did you have a good weekend? I spent the majority of the past 4 days in my workshop. Guess what I was doing? I was cleaning and organizing……really. I know you find that hard to believe. I'm getting it done this time.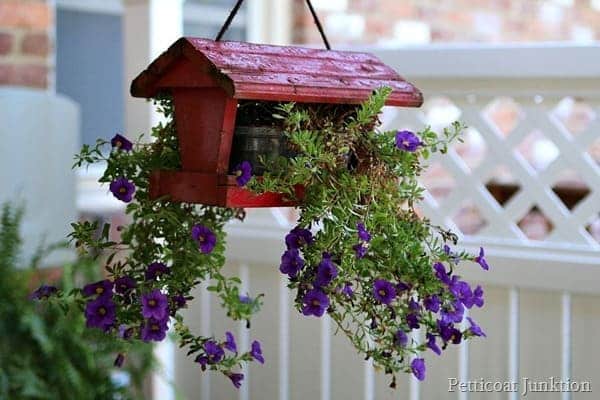 I'm handling the project a little different from my prior attempts. I'm taking my time sorting and organizing stuff and working on projects at the same time. Always before I went at it like crazy and tried to do the job in one day. I think that's why it never worked out too well. I'm holding out hope for this go-round.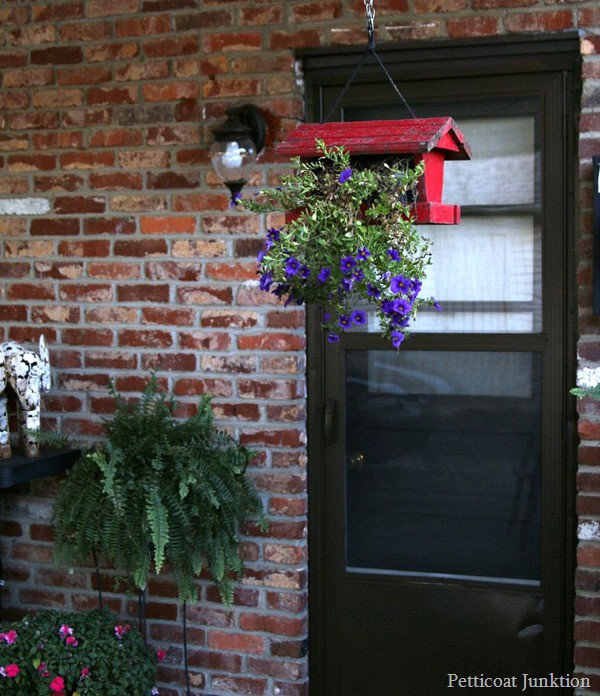 At least the temps and humidity are down a little bit. The workshop is not air conditioned and even though we have several fans it gets darn hot in there. Moving on to other things….how do you like the hanging planter? I love it. You know what that means…..I'm smiling.
The flower planter can be used Spring thru Fall by adding seasonal flowers.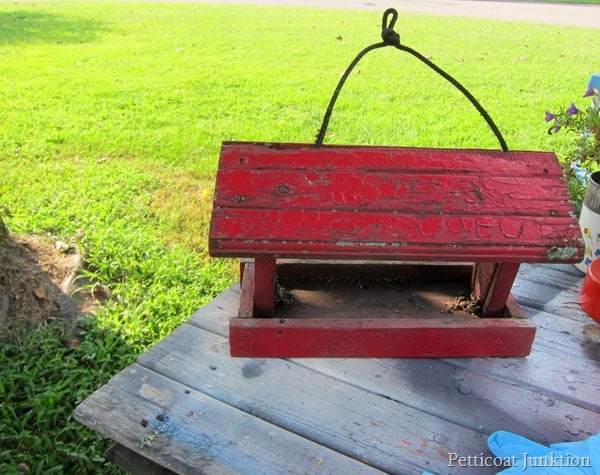 I bought the bird feeder at the Nashville Flea Market in July. I fell in love with the red color and the crackled paint. At $5 I couldn't pass it up. At the time I didn't have plans for the feeder.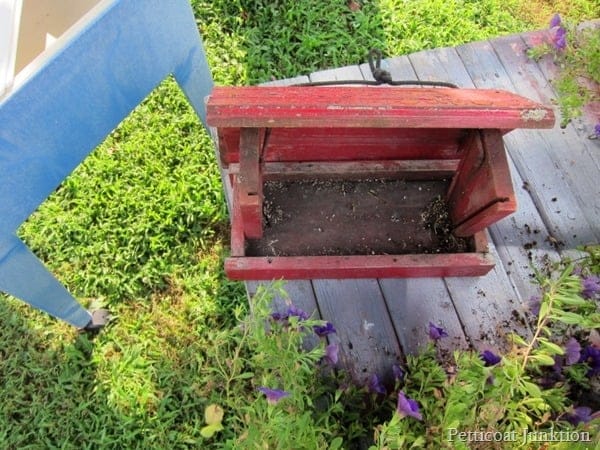 Some junk treasures I buy sit around for years until I work on them. The bird feeder is one of those things that I wanted to do something with right away. I decided it would make a lovely flower planter/pot. One of the little Plexiglas sides that hold the bird feed was missing so I took the other one out.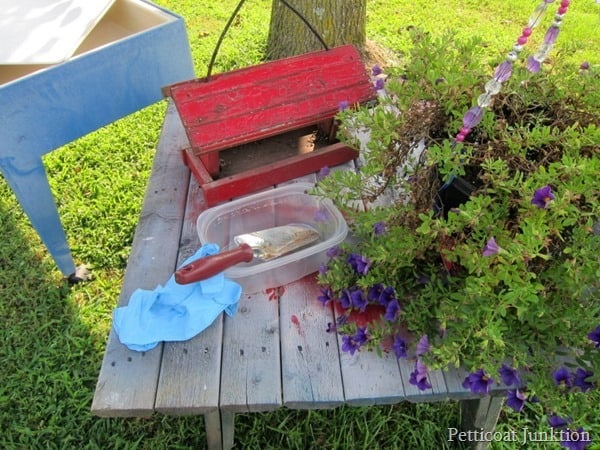 I bought a hanging basket of flowers from Walmart. It was on clearance. I repotted half of the flowers into the plastic container. I found the container in my cabinet and it was the perfect size to fit in the feeder.
Things got a little messy!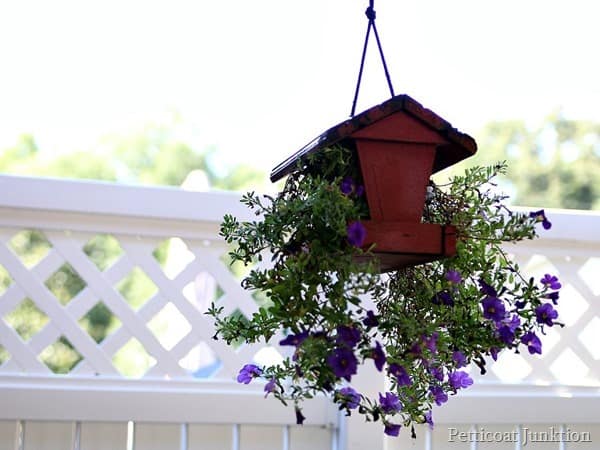 The name of the flowers is Calibrachoas. Never heard that name before but I sure love the purple blooms.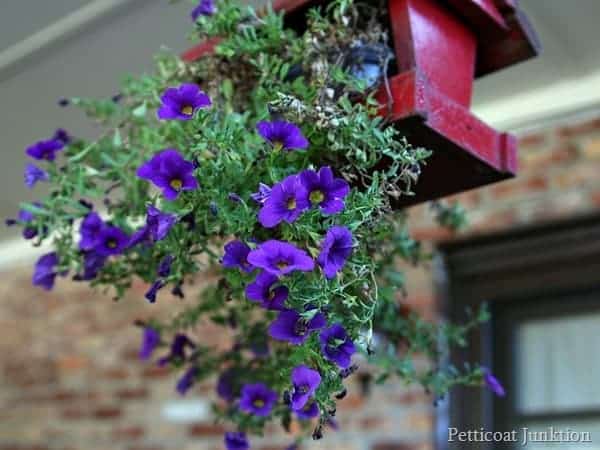 I thought the purple flowers would pop against the red…..and they do. How do you like the bird feeder as a hanging flower pot? I cut holes in the bottom of the plastic container for drainage. I also found a length of chain in my workshop stash to hang the planter. We have several hooks in the ceiling of the carport for hanging wind chimes and flowers.
Don't leave until you get a look at my rusty repurposed front porch flower containers here.....Pretty Plants in Unique Rusty Planters.
Hoping you have a great day! Kathy
Author: Kathy Owen (Petticoat Junktion)
Kathy is the founder of PetticoatJunktion.com, a home décor blog focused on repurposing and upcycling furniture, old hardware, rusty stuff, and thrifty finds into unique home décor. Kathy's projects have been featured on the Home Depot Blog, Plaid Crafts, Behr Designer Series, and in numerous magazines. Read more about Kathy here.