Hey! Glad you're here because I'm really excited about the necklace organizer project. I used reclaimed wood and part of a shelf from Home Interiors to make this unique piece.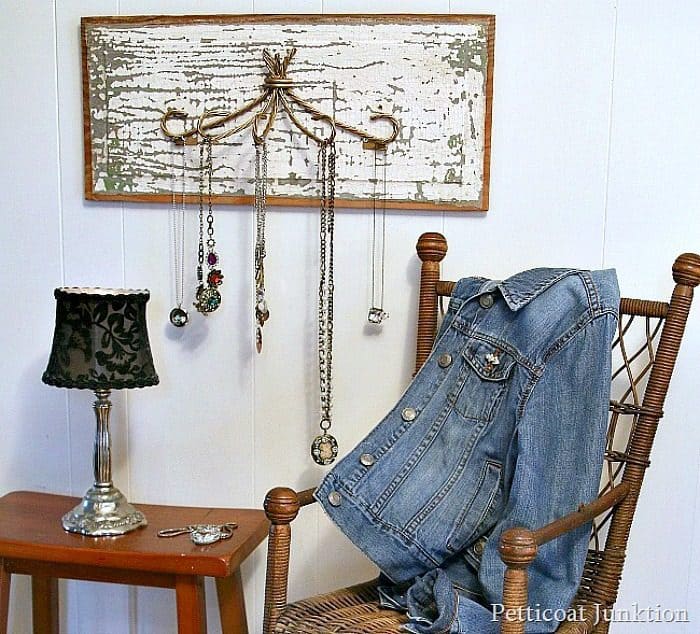 DIY Necklace Organizer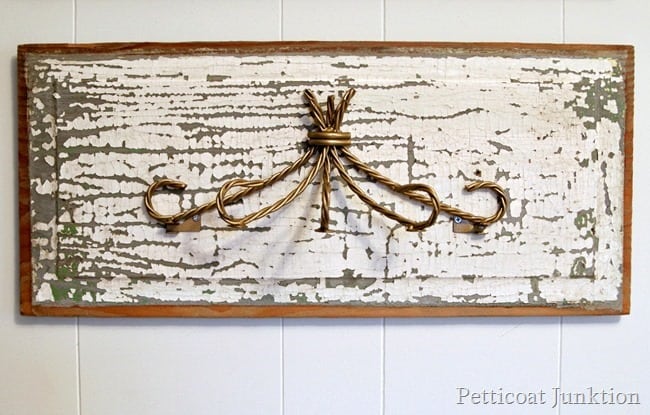 It's even fun with out the necklaces…..very cool wall décor. I'm sorry. I know I'm patting myself on the back….truth is….I about knocked myself over  One reason I'm so happy with this project is because of it's simplicity.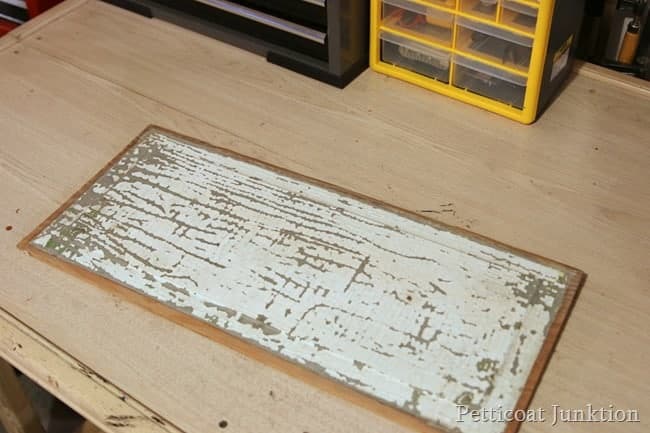 I started with the reclaimed door panel.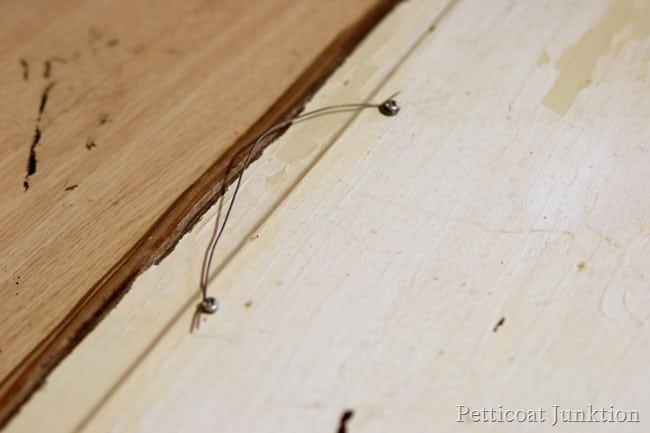 Added a wire hanger to the back.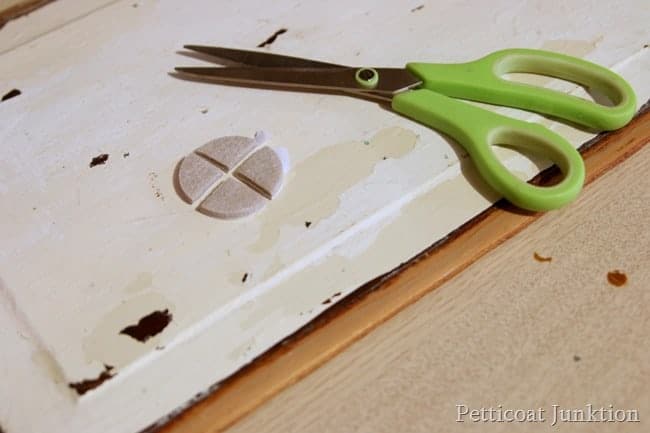 Cut a round foam chair leg cushion (floor protector) into quarters…..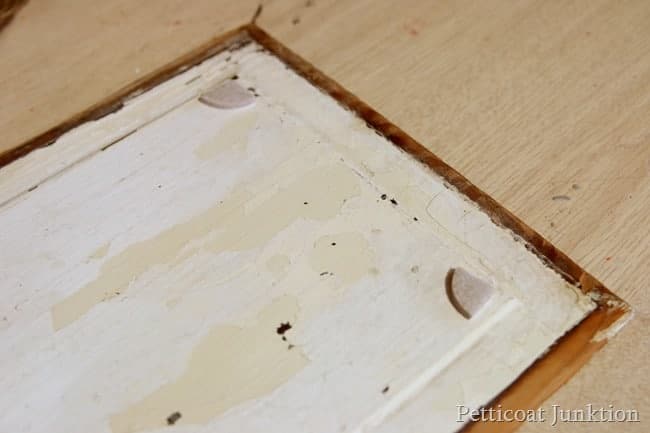 and adhered them to the back four corners of the board. These protect the wall and wise use of the foam cushions is a money saver.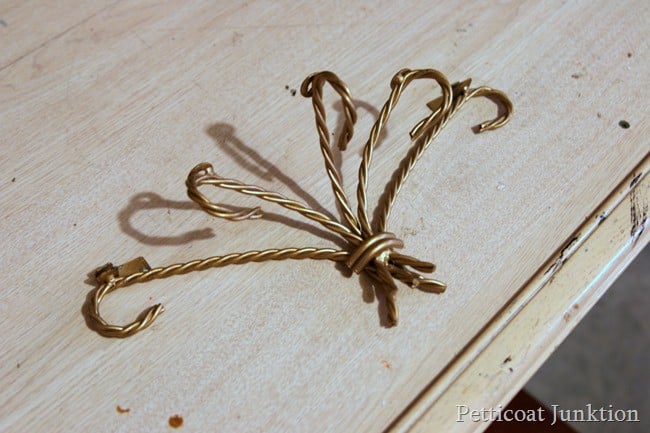 If you're over 50 or maybe even 40 you will know what this is. Home Interior! My aunt sold Home Interior décor for years. Everyone I knew had the very same things hanging in their homes.
We were happy with our décor and thought nothing of it. The gold iron piece above is a wall shelf minus the glass. The piece used to sit flush to the wall with a glass shelf on top.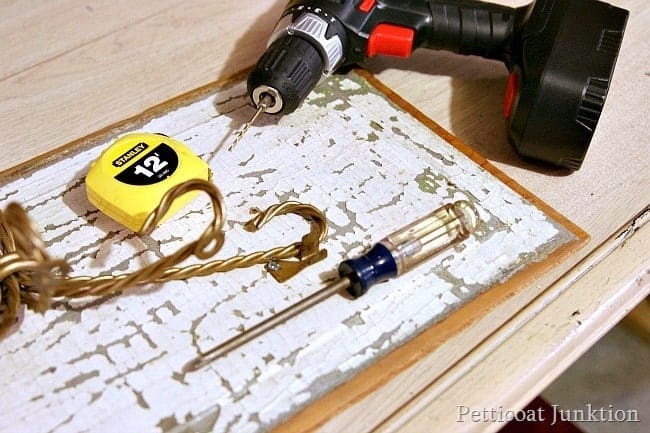 I flipped the heavy iron piece over for this project. I used a drill to start a pilot hole in the wood then a hand held screwdriver to put the screw in the wood. The iron piece had two screw holes on each end…..perfect.
See, simple but elegant too.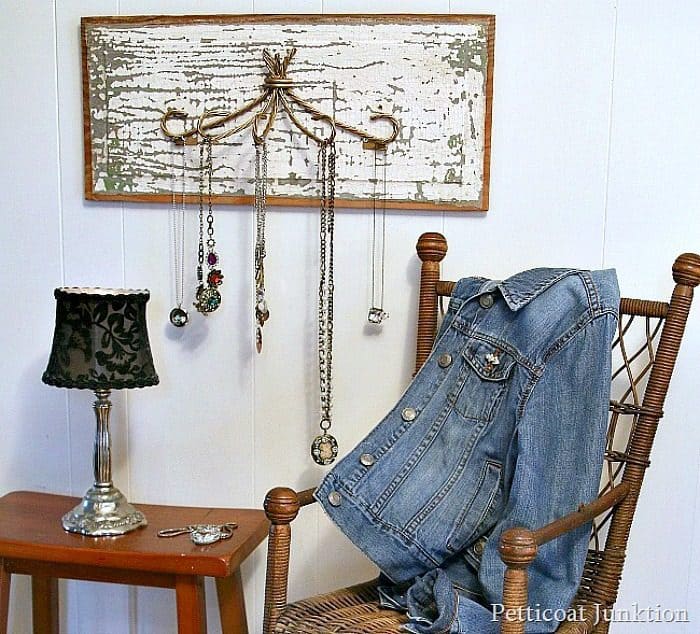 Of course, I'm a sucker for chippy paint. Well, what do you think of the flip? Did you see that coming?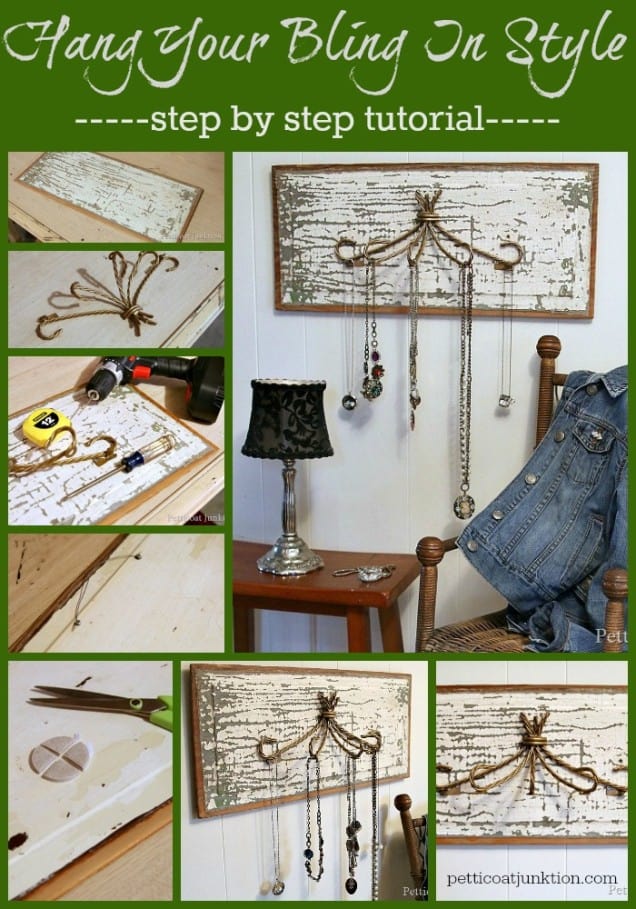 If you liked this project you will love this one too.....Thrifty Clock Makeover.
Do you remember Home Interior Décor? Do you like the reclaimed chippy painted wood? Is that enough questions? I hear you saying….yes. Have a GREAT day. Kathy