Shabby chic distressed white furniture is still popular at least with me. I love the look, and I think there is always a place for it in your home.
You guys know I'm the queen of distressing. I think I've been really good lately and haven't gone over the top with the electric sander. Heck, I haven't even taken it off the shelf in weeks, until this week. I went all out and made a video showing how I distressed this little showstopper using an electric sander. The video is very short, under two minutes, and it's a little further down in the post.
Before I get to the distressing details, you need to know this is Furniture Fixer Upper day and my friends have some truly awesome projects to share. The links are at the bottom of this post. On to my project….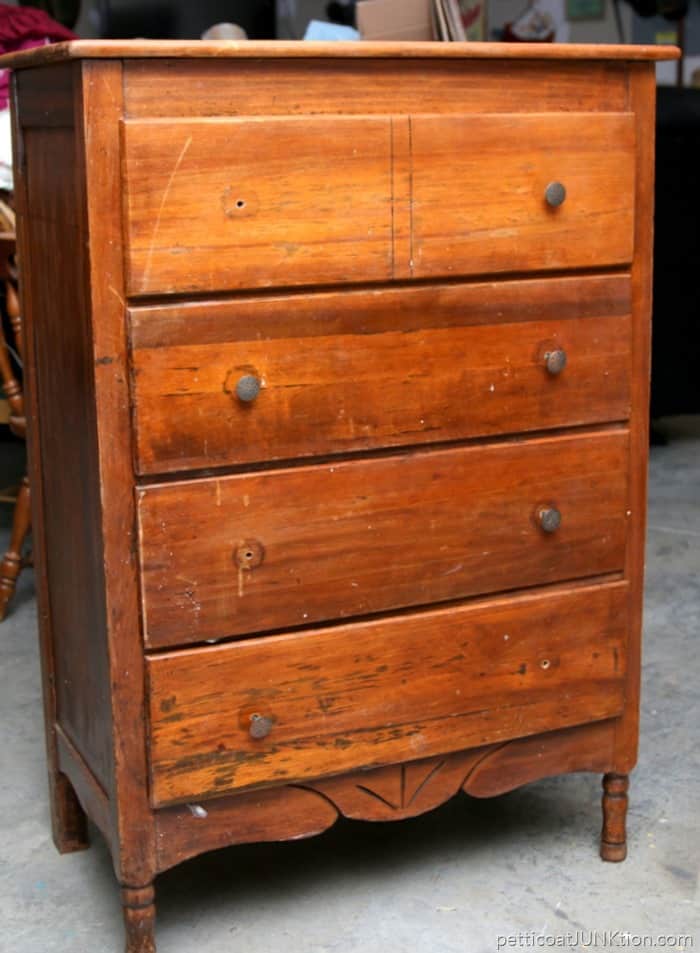 The chest came from my favorite junk shop and cost me $25. Plan number 1 for this chest was to paint it white, with no distressing, and add pretty fuchsia knobs. It was a good plan, but then I thought of how cool it would be to paint the chest white and distress the heck out of it for a shabby chic coastal vibe. I remembered the anchor knobs I had in my stash, and plan number 2 was a done deal.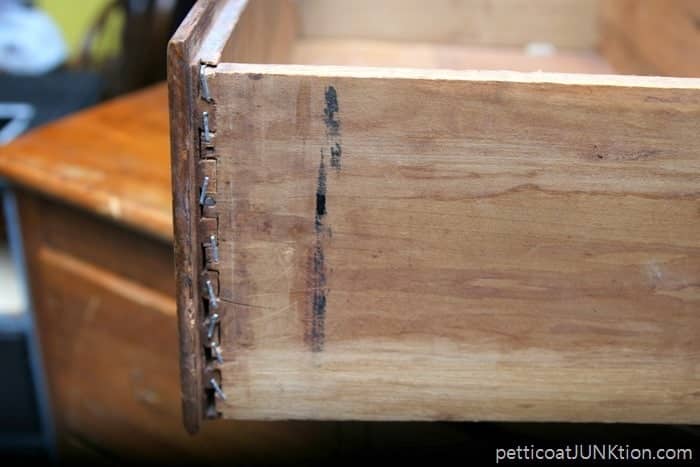 It was a mess. Who uses staples to hold drawers together. There were staples on all sides of this drawer.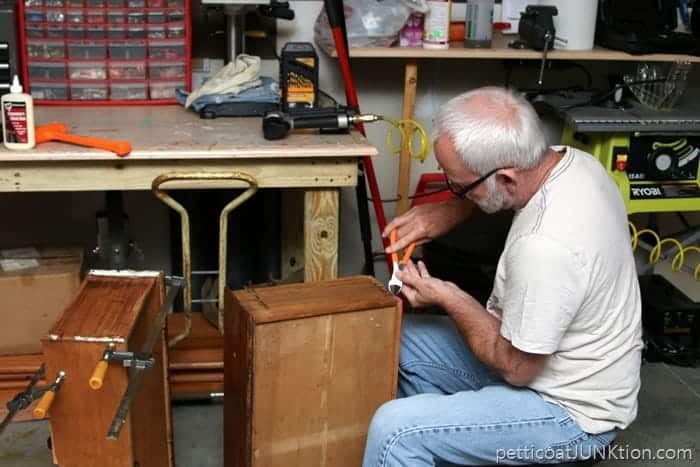 The JTS patiently removed all of the staples and made the repairs using wood glue and clamps. I found a can of flat white paint on the shelf. Remember, I'm trying to use what I have and not buy new paint until I just have to.
One coat of paint wasn't enough—two coats and on to distressing.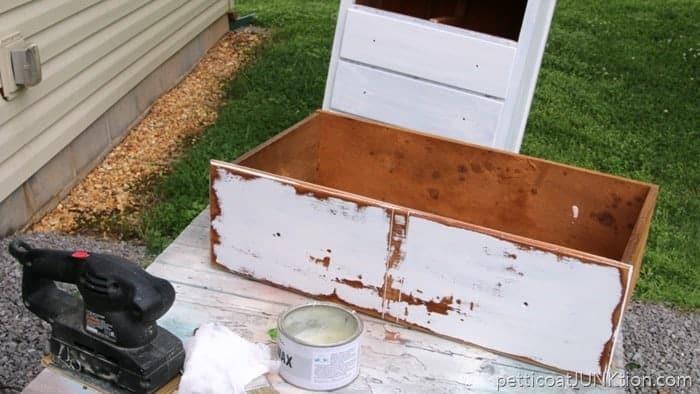 I went to town with my favorite electric sander. I brushed the sanded bits off with a dry paint brush then wiped the chest down with cheesecloth. Next, I applied a coat of clear wax. The wax gives the raw sanded wood a nice look.
To make sure you got all the details on how to use the sander, I made a video! Very short, less than 90 seconds.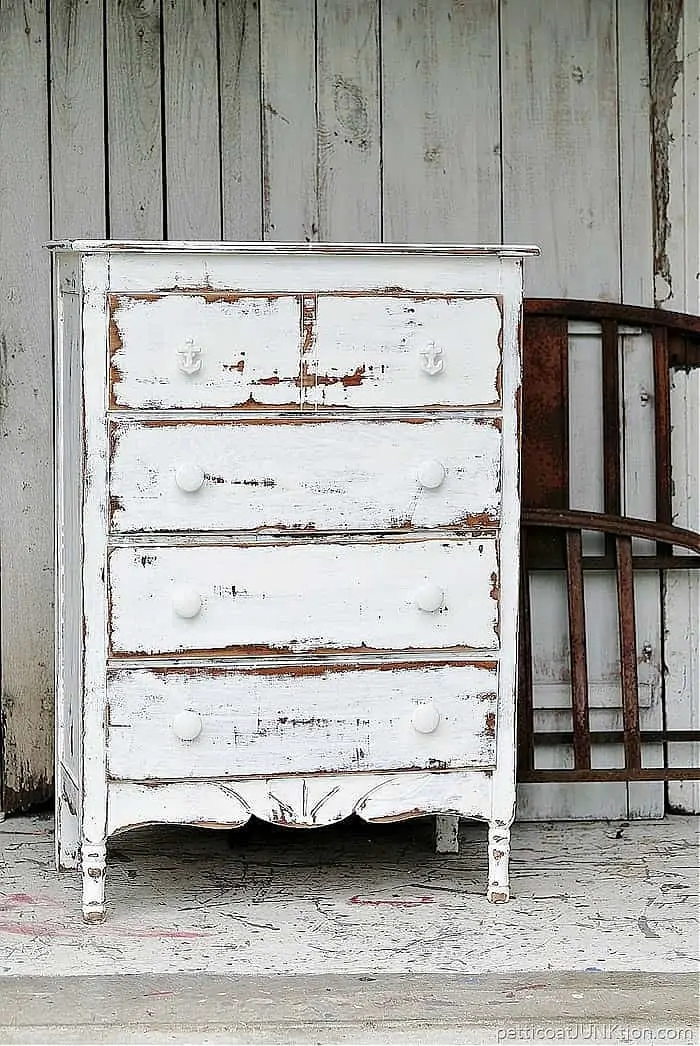 I painted the wood knobs using the same paint. Distressing them was over the top too much. Yes, I said that. I distressed two of them and put them on the chest. No. Painted them again, and no distressing for the wood knobs.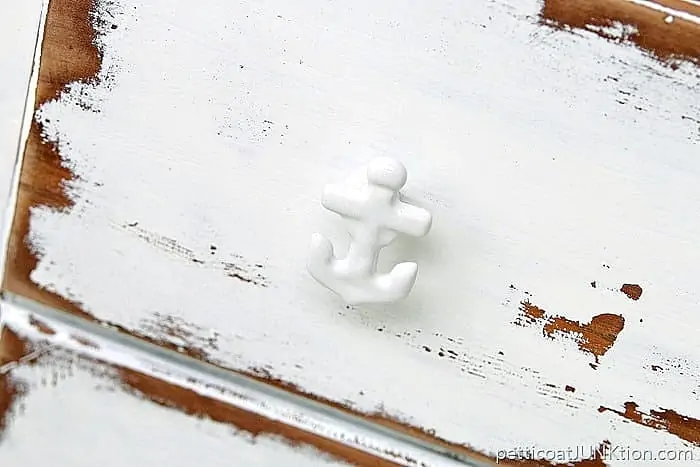 The nautical anchor knobs were a long-ago find at T.J. Maxx. It's about time I worked them into a project.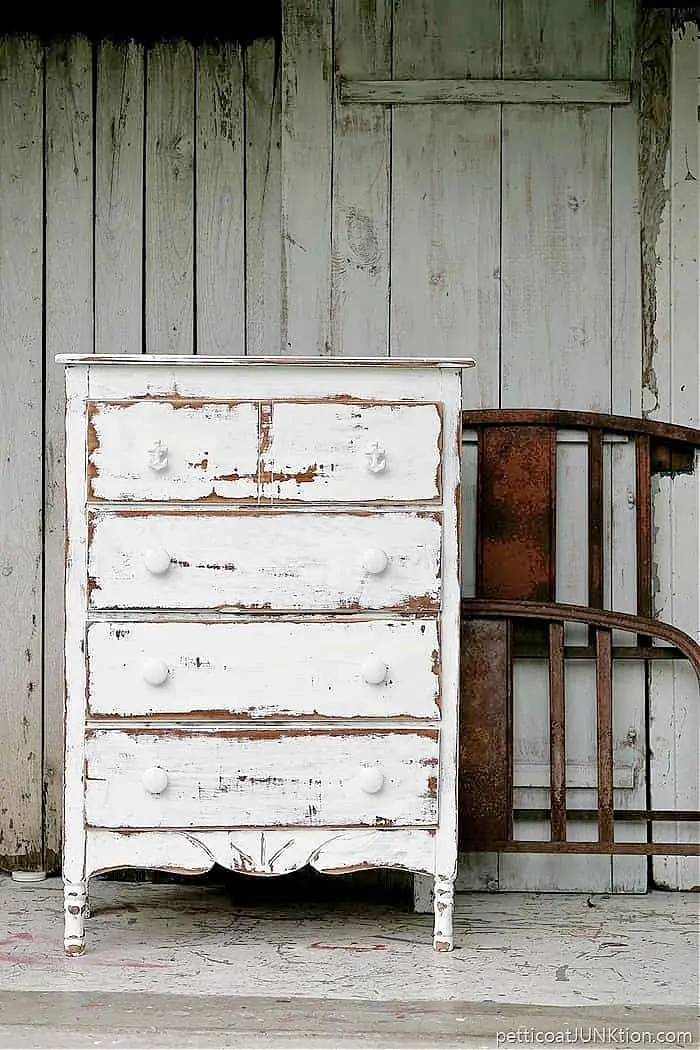 I know the distressing was too much for some of you guys, and that's okay. Just be kind in the comments below. Well-thought-out and nicely worded constructive criticism is always welcome.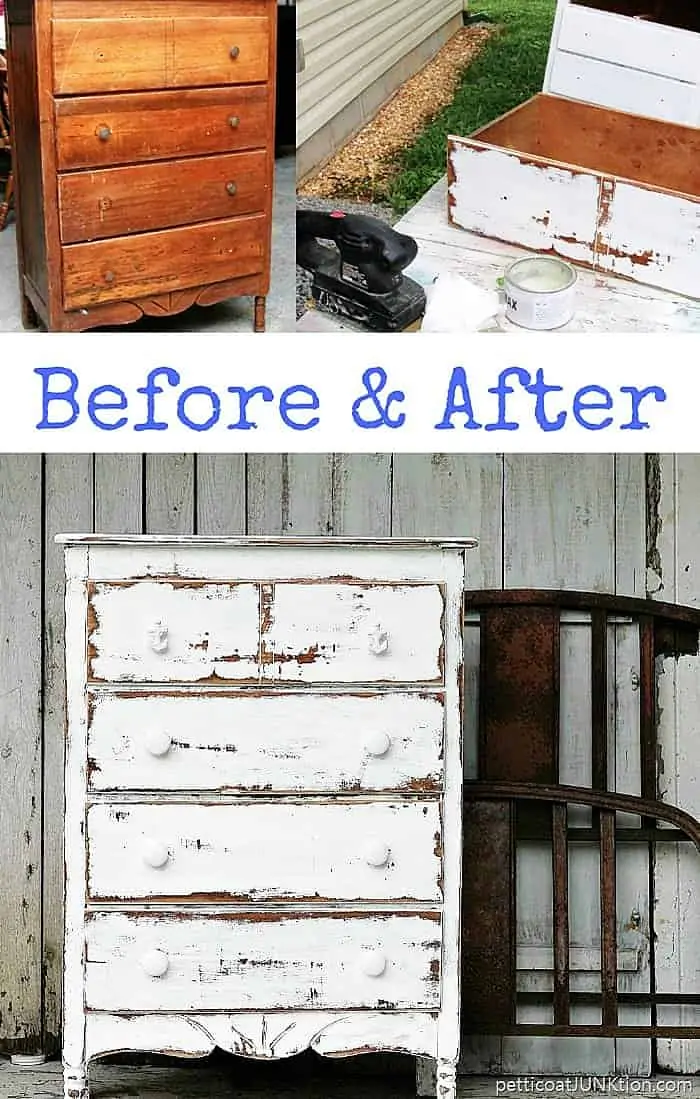 Now it's time to see what my buddies have transformed. Just click the pink text links below the "before" photo collage.
1. Girl In The Garage
2. Just The Woods
3. Prodigal Pieces
4. Confessions Of A Serial Diy'er
5. The Interior Frugalista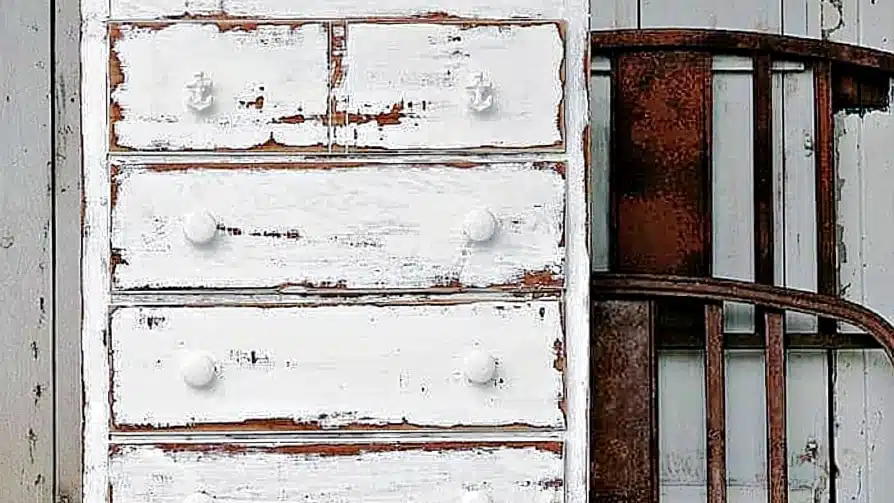 Have a great day and I'll see you next week!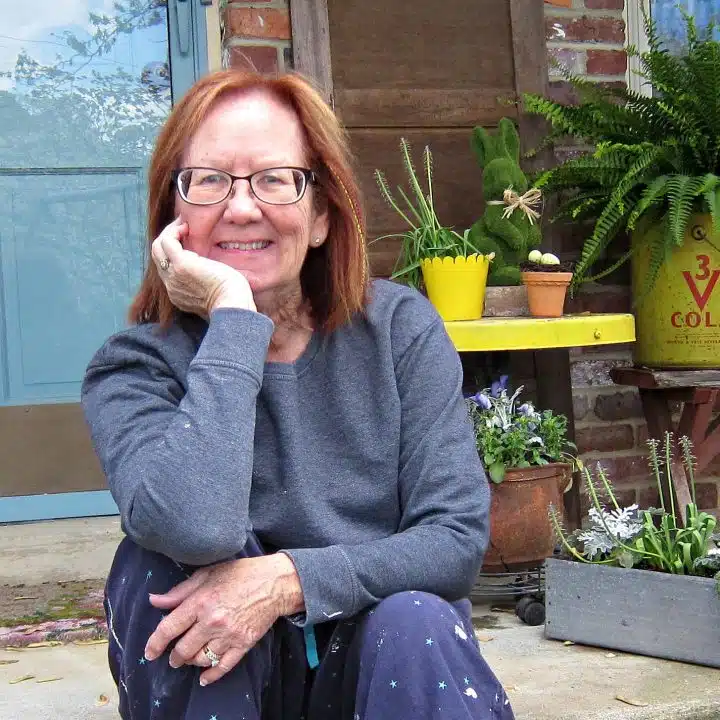 Author: Kathy Owen
Kathy Owen is the founder of the home decor blog Petticoat Junktion where she shares tutorials on painting furniture and upcycling thrifty finds into unique home décor. Her DIY projects have been featured on the Home Depot Blog, Plaid Crafts, Behr Designer Series, and in numerous magazines. Kathy's newest website is HappyHomeDIY.com