The auction is my newest favorite place to find collectible vintage items and old rusty stuff and I got some doozies this time. I know how you guys enjoy looking at my auction goodies so here we go with my buys from the last auction.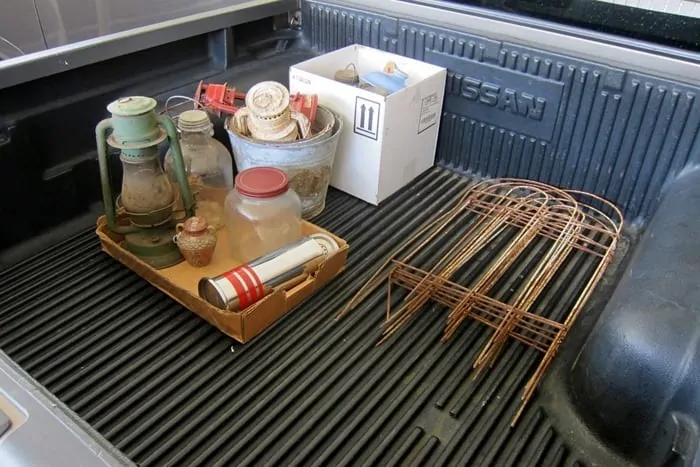 The prices have been good the last couple of weeks because some of the bidders who buy up a bunch of the stuff and run the prices up have been absent.
Good for me and some of the other bidders but not so good for the auction house. They've decided to change the auctions to twice monthly instead of every week so they have time to find quality items and in the end, higher prices.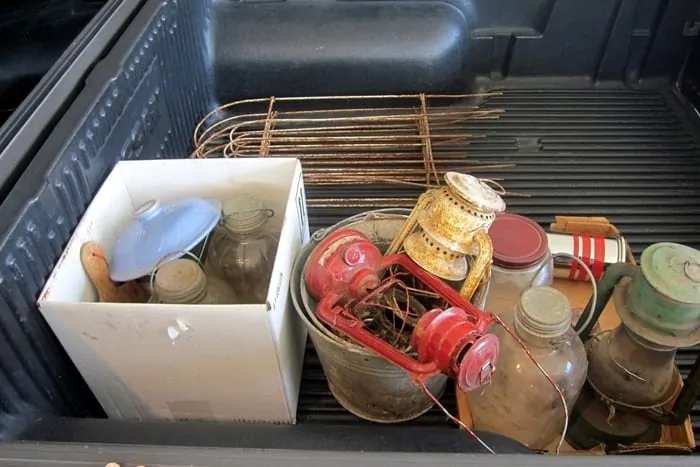 I spent between $60 and $70 for the collectible vintage items and rusty junky stuff you see in the truck bed. The priciest were the gallon jugs at $10 each so that ran up the total price.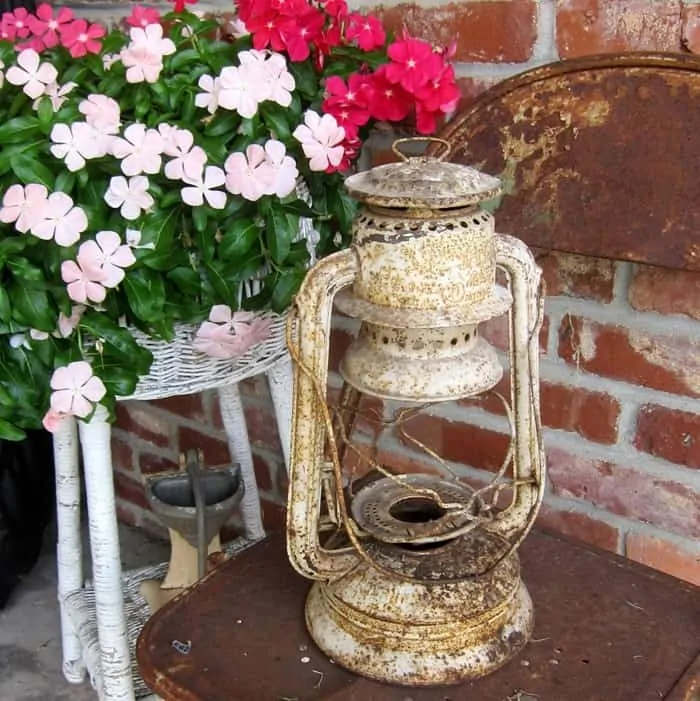 When I was previewing the items before the auction I spotted the junky rusty lantern and knew it was for me……if the price was right. Well, it was. The last purchase of my night was this lantern plus two more lanterns and two galvanized buckets for $7. A steal.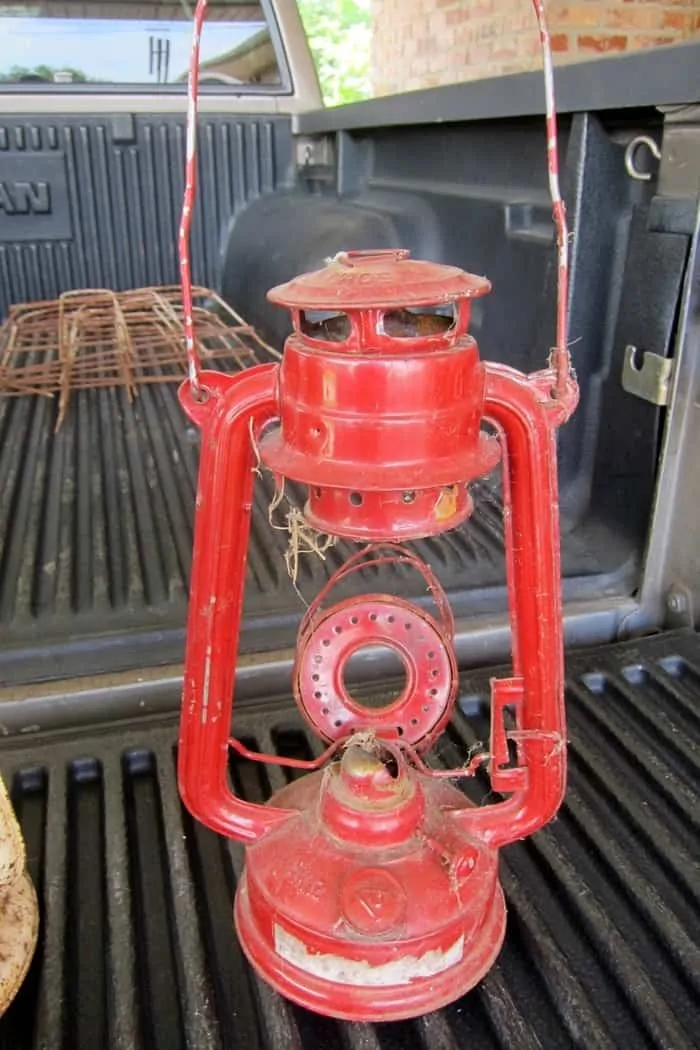 The red lantern will look nice in Christmas decor or Fourth of July decorations.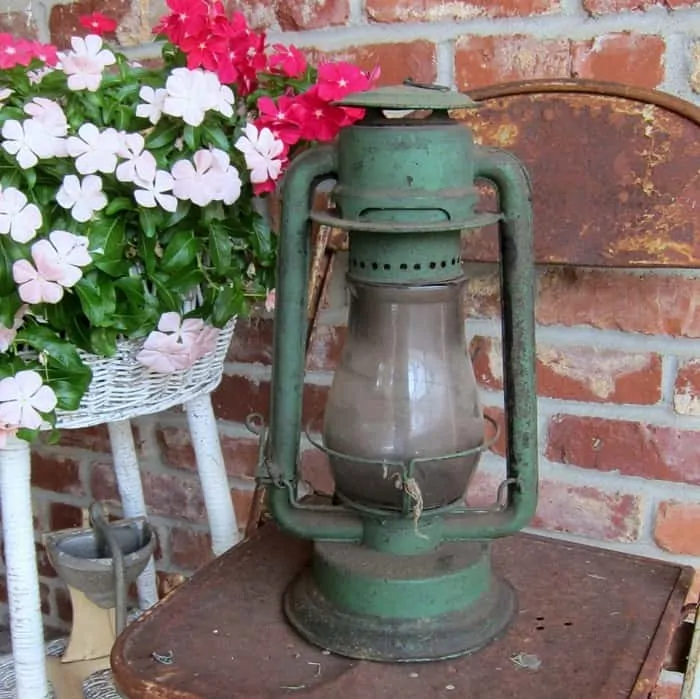 The green lantern is pretty awesome. You guys know how I feel about green stuff.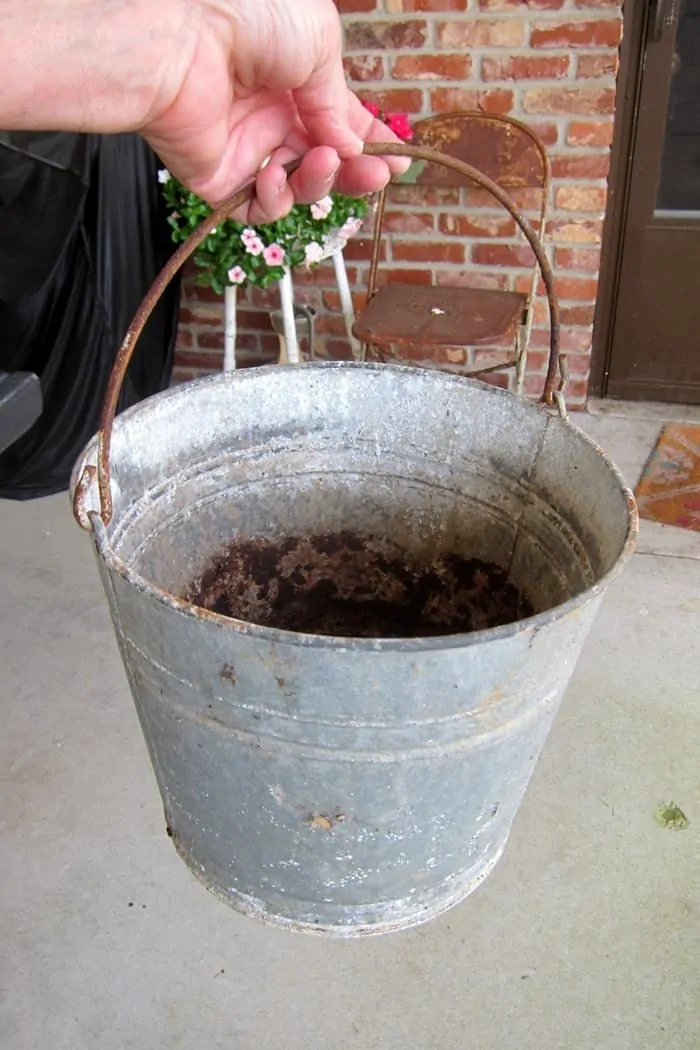 I got a small galvanized bucket....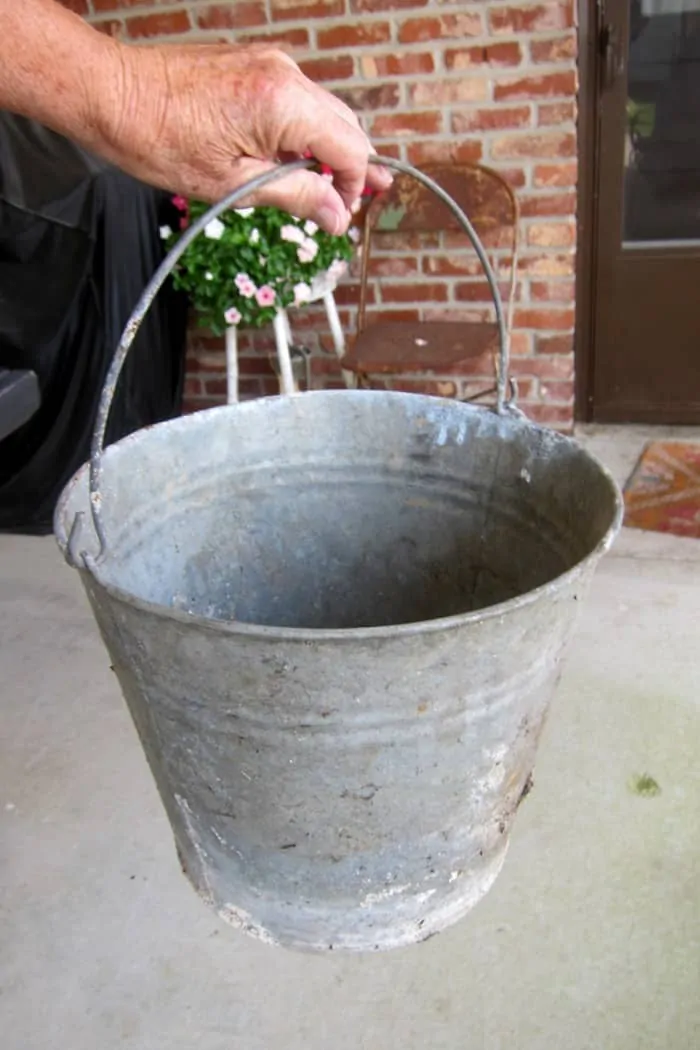 …and a large galvanized bucket. Wait until you see my next find!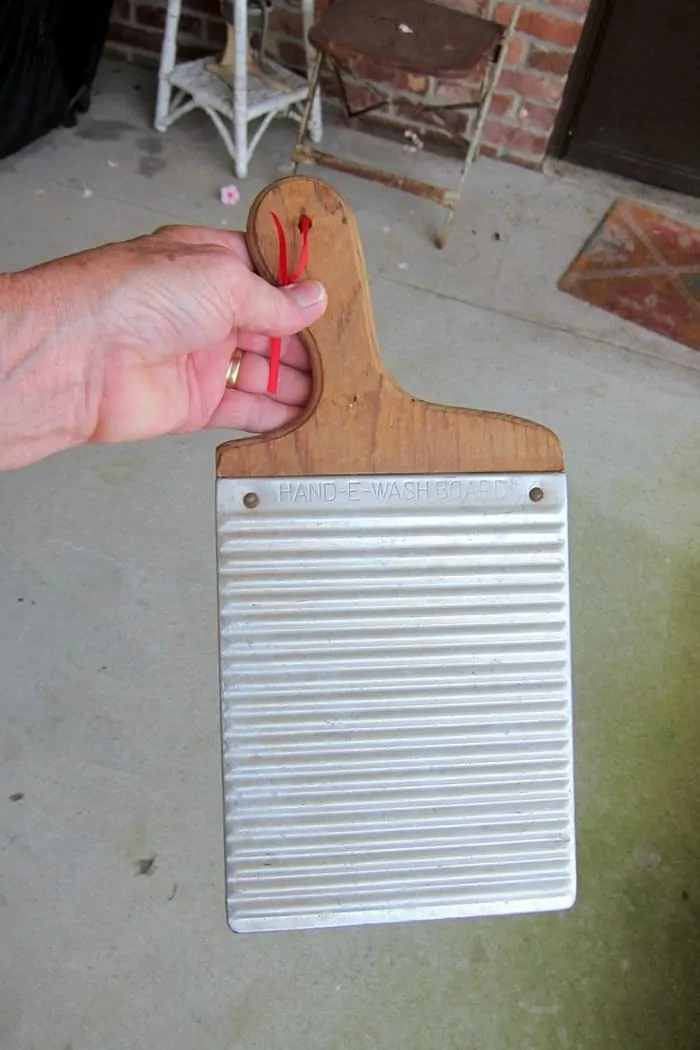 It's a Hand-E-Washboard…..small, cute, and cheap at $2. Can you believe that price.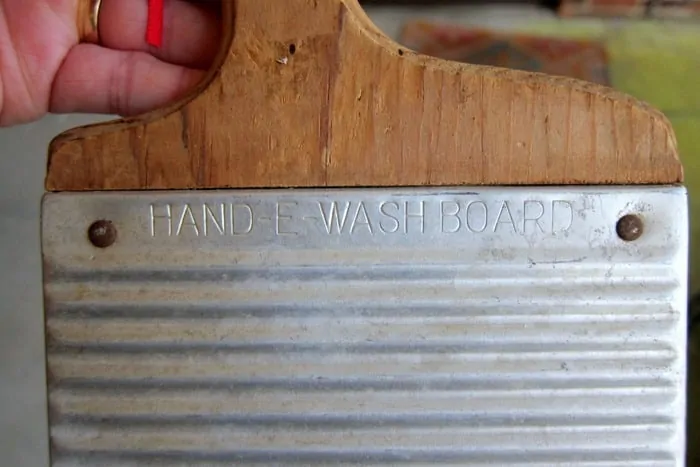 I looked up the washboard and found out it was made in the 1930's. I had no idea it was that old. I plan to keep the washboard. I haven't checked yet but it would be nice if it was magnetic.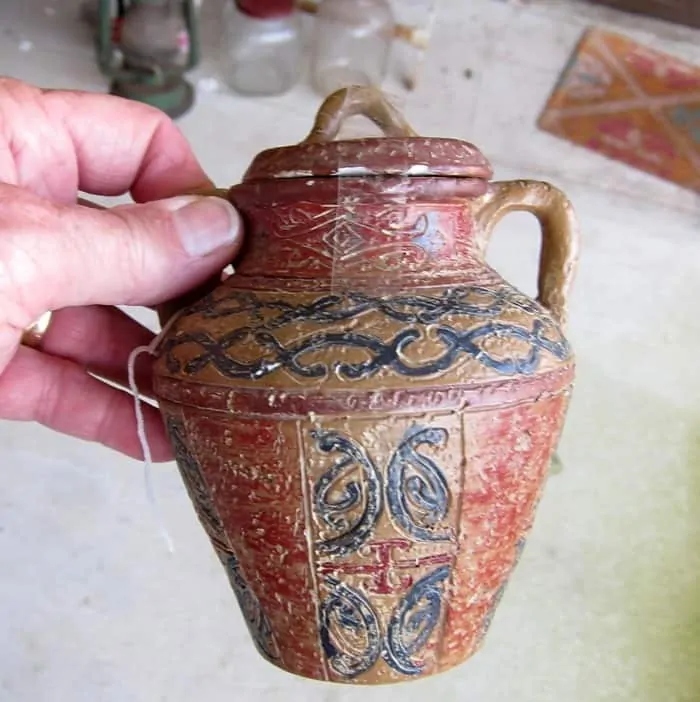 The above buy was a dud. I didn't notice it before the auction and the guy holding the auction was telling us it was Indian pottery and old. I bid $10 for it and it looks to me like it came from the Dollar Store.
That's one reason I like to preview before the auction and get a close up view of everything. This was one of many learning experiences.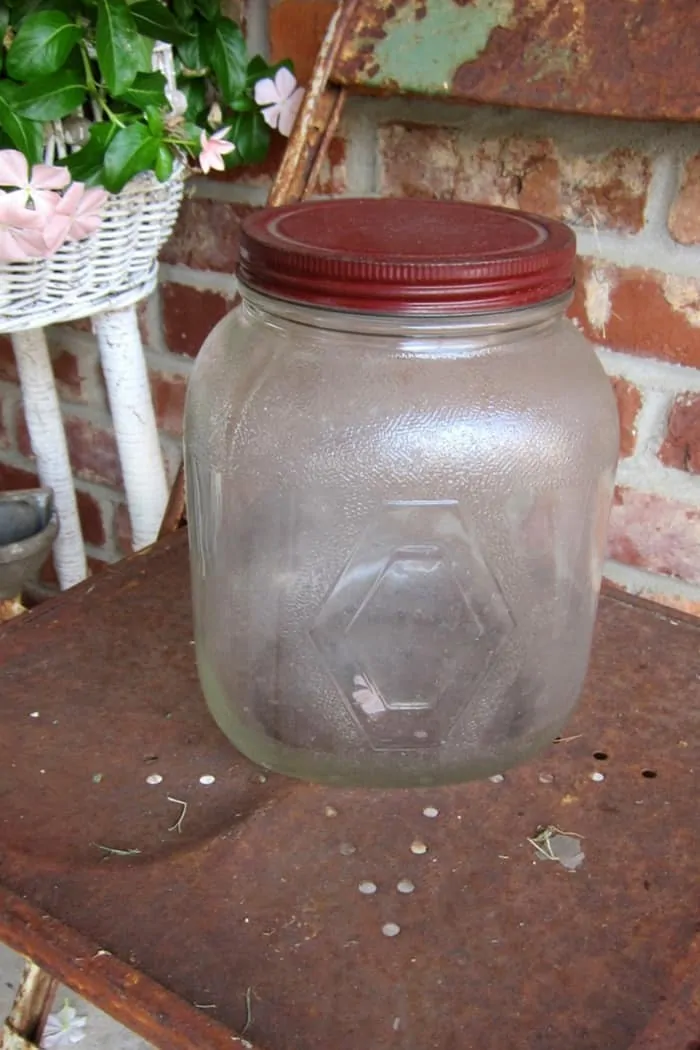 I paid $6 for the red lid wide mouth jar. I think it might be a Hoosier jar but not sure. It was worth the money. I plan to keep the jar, at least for a while.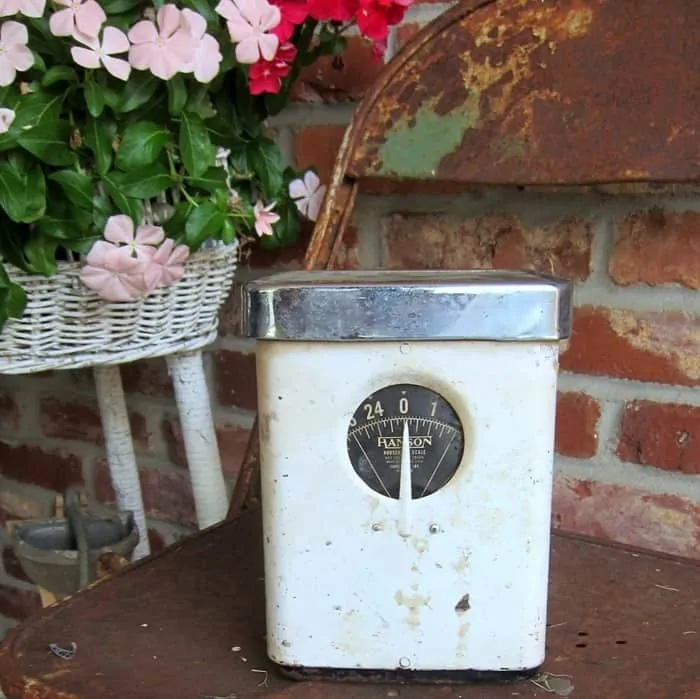 I fell in love with the kitchen scales too. Hanson is the brand and I can't find a single one like it on the internet. I paid only $4 for this beauty. It's a keeper too.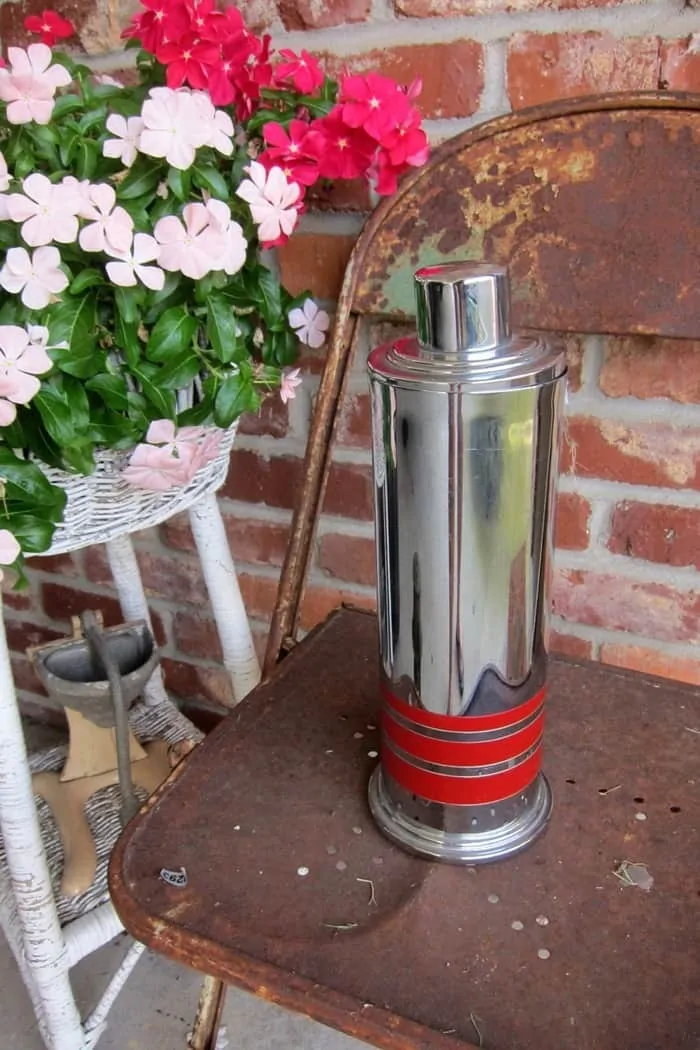 The cocktail shaker was $3. I don't have a plan for this piece.
The 6 section rusty fencing was $7.50. I plan to keep the fencing too. Any ideas what to do with it….besides the usual. I need a think-outside-of-the-box idea.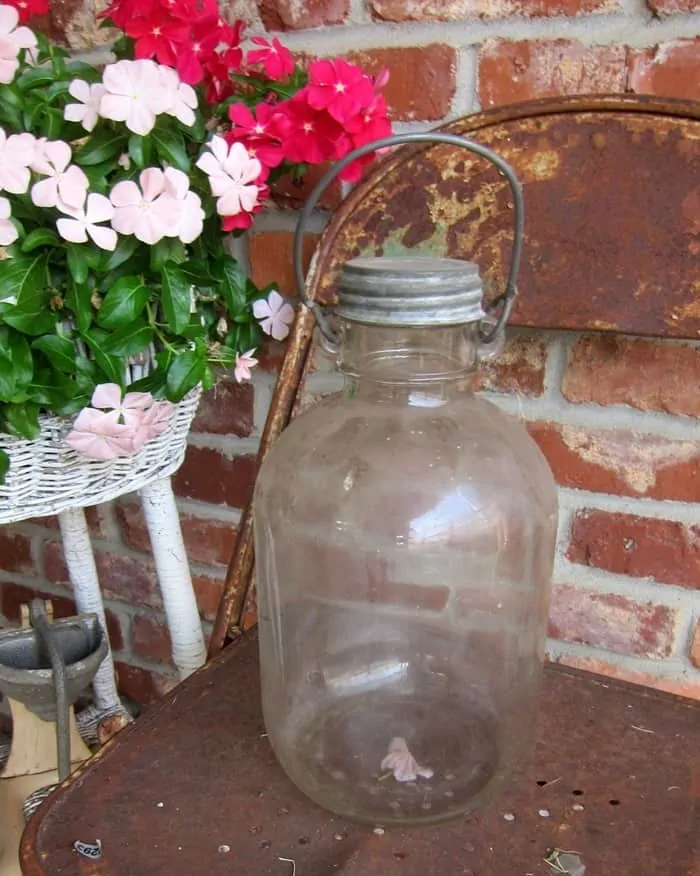 As I mentioned earlier I paid $10 each for 3 old gallon jars. I like the jars with the metal handles.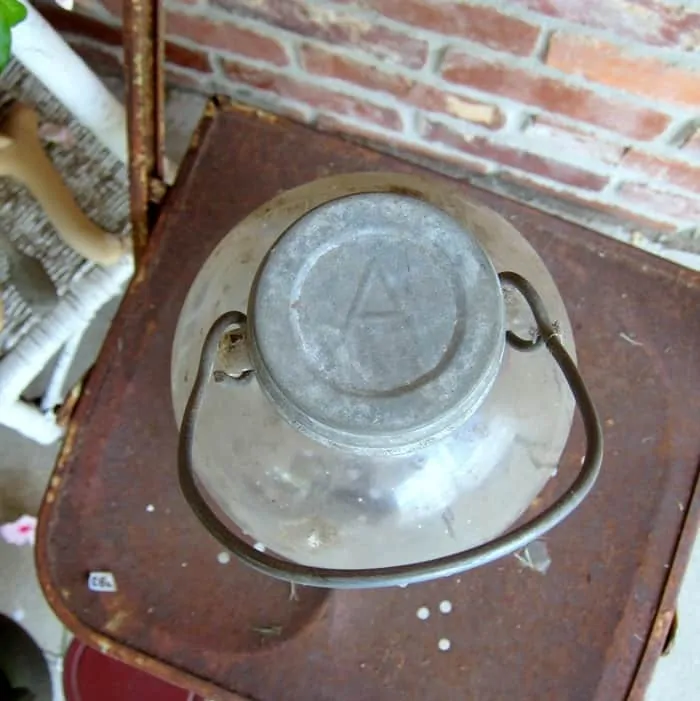 The lid has an A which I assume stands for Atlas.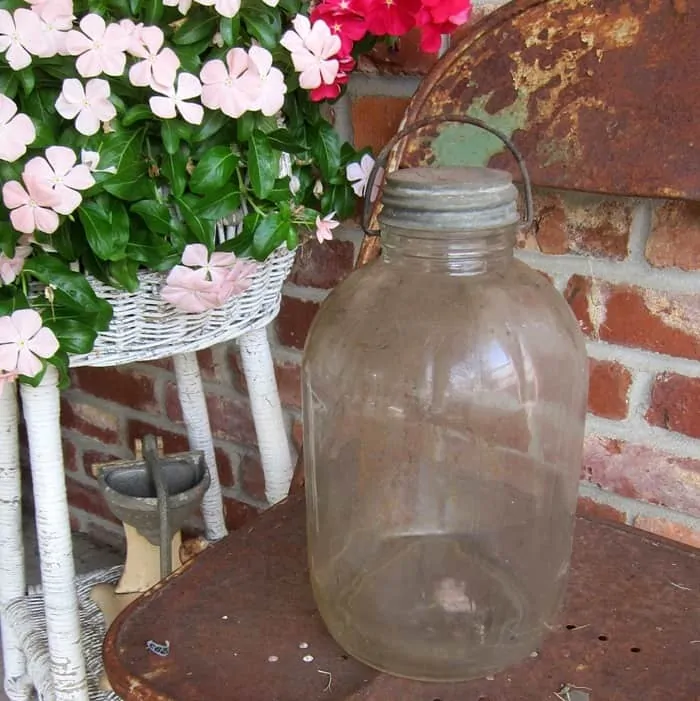 This gallon jar with handle has a Ball lid.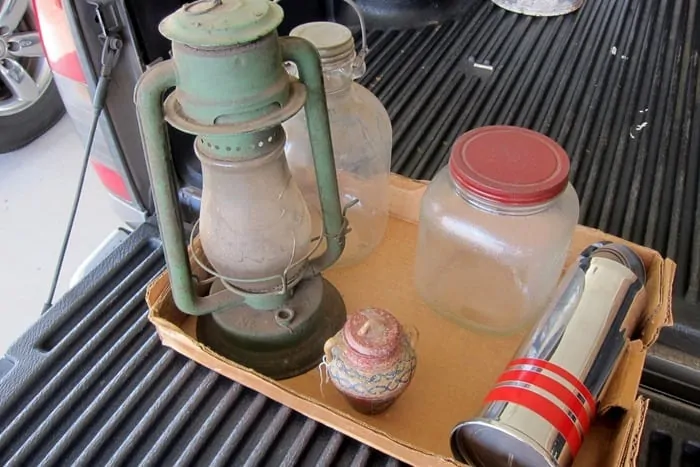 collectible vintage items
I think that's everything. What was your favorite? Any project ideas for me? Let's hear them. I have a furniture project and a fun recycled plant container project for later this week. Maybe.
Seems it takes me longer and longer to get a post together. Thanks for being here, Kathy
Author: Kathy Owen (Petticoat Junktion)
Kathy is the founder of PetticoatJunktion.com, a home décor blog focused on repurposing and upcycling furniture, old hardware, rusty stuff, and thrifty finds into unique home décor. Kathy's projects have been featured on the Home Depot Blog, Plaid Crafts, Behr Designer Series, and in numerous magazines. Read more about Kathy here.