Painting Furniture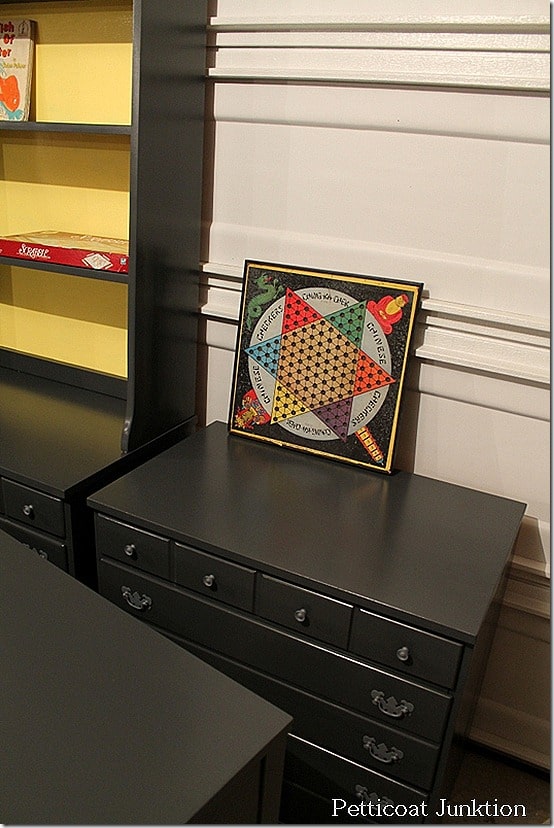 Custom paint project for Claire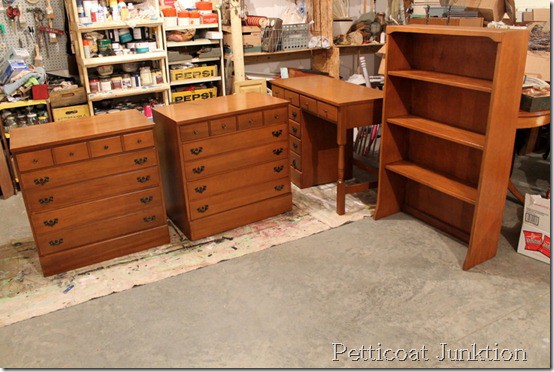 The set of matching bedroom furniture belonged to Claire's dad and she wanted it updated for her sons, two year old Alex and the new arrival expected in early February.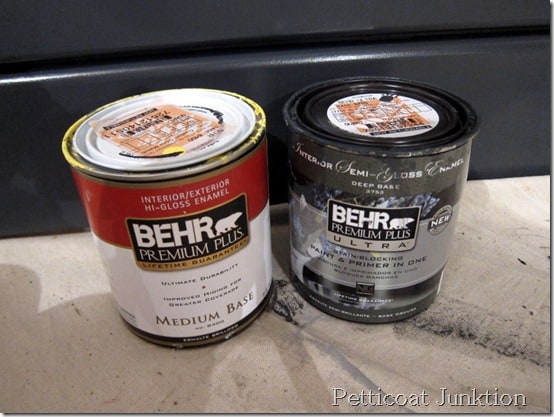 She decided that gray with a pop of yellow would be perfect for the boys rooms. Behr Premium Paint is always my go-to latex finish.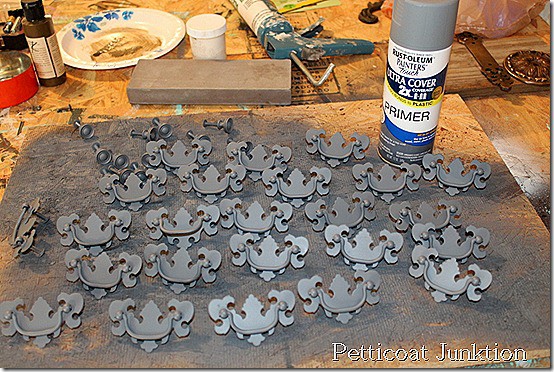 Claire was thinking of changing the hardware but with 36 pieces to replace we decided just to paint them the same gray as the furniture. I sprayed them with Rust-o-leum gray primer to prep them for the top coat of paint.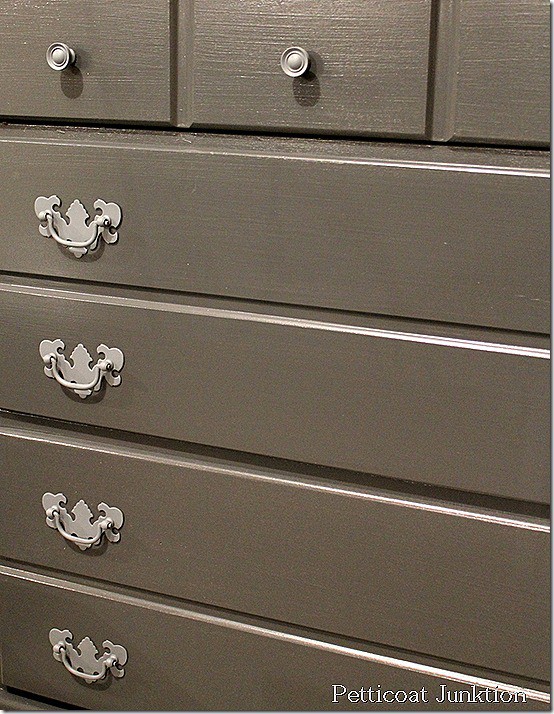 Looking at the primed hardware while painting the furniture, I thought how nice the two colors looked together. I took some quick pics and emailed them to Claire who agreed with me, so we left the hardware with just the primer coat. I think the flat primer against the semi-gloss gray really works.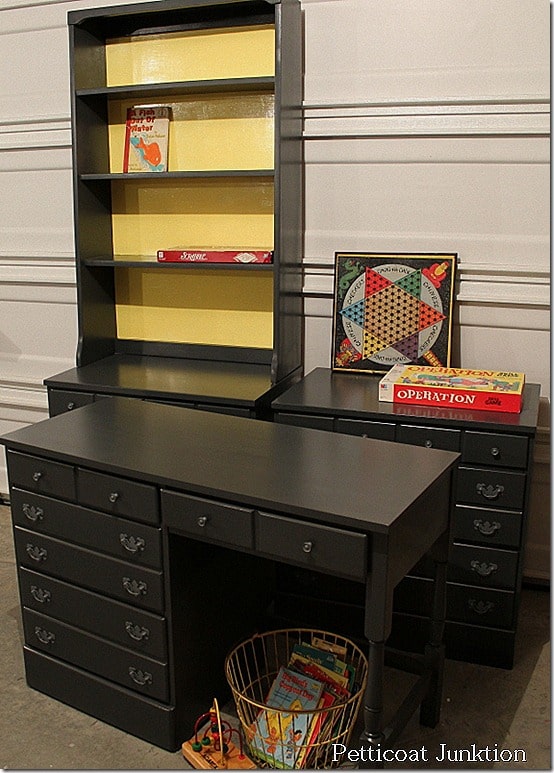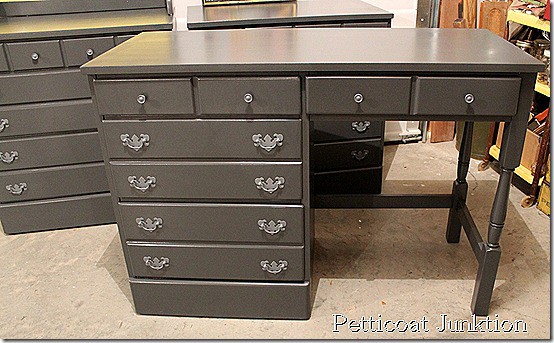 I'm on the lookout for a chair with a padded seat for the desk. I want to paint it yellow and cover the seat with yellow and gray print fabric or maybe…….drop cloth? I really liked the drop cloth seats on my latest chair makeover and the drop cloth would definitely go with the gray.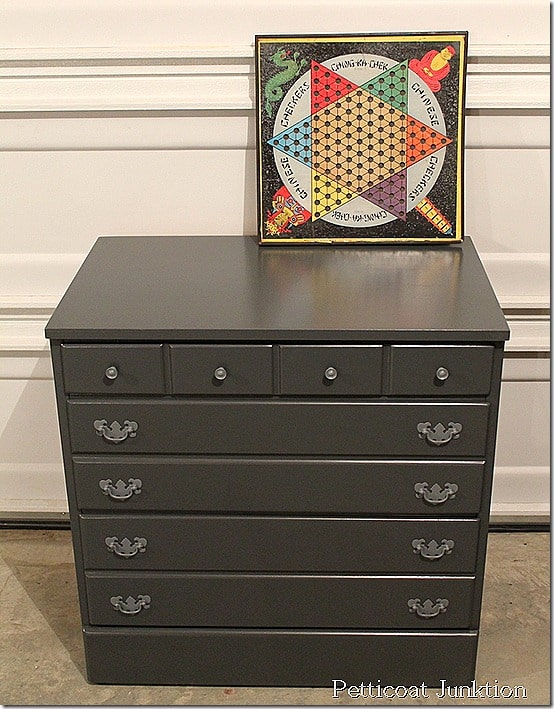 Claire made a great color choice. The gray is stylish and perfect for any age, so as the boys grow she want need to have it up-dated.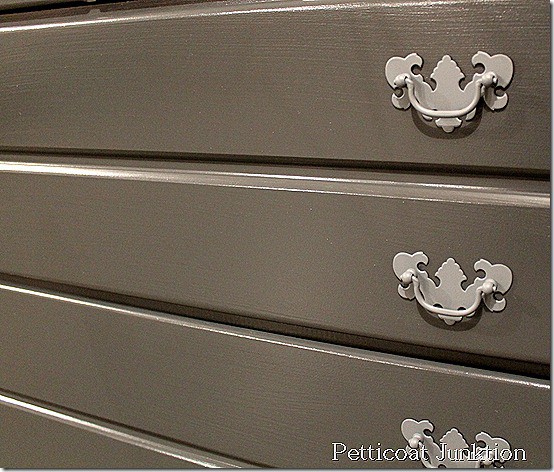 Hey, this isn't the first time I've used primer as a paint finish.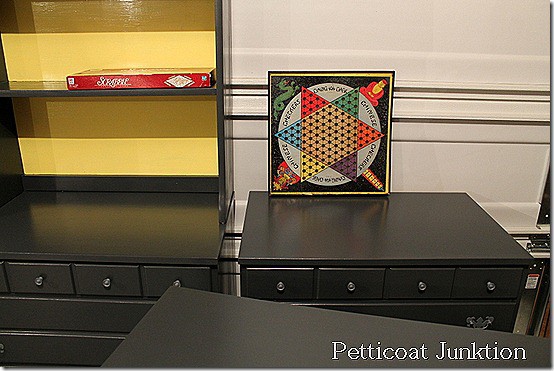 Lovin' the yellow and gray!
update 8/5/13….8 paint projects using latex paint
Thanks for stopping by,
Sign up to receive my posts in a reader here, or email sign-up on my sidebar, and a Facebook like is always cause for a happy dance.
Partying with….
Kathy