Wood Birdhouse With Charm
I like to add charm to a wood birdhouse with bits of rusty junk and vintage hardware. No plain old plain old here. I also did a special paint technique on this wood birdhouse and it is sure pretty. Makes me do the happy dance.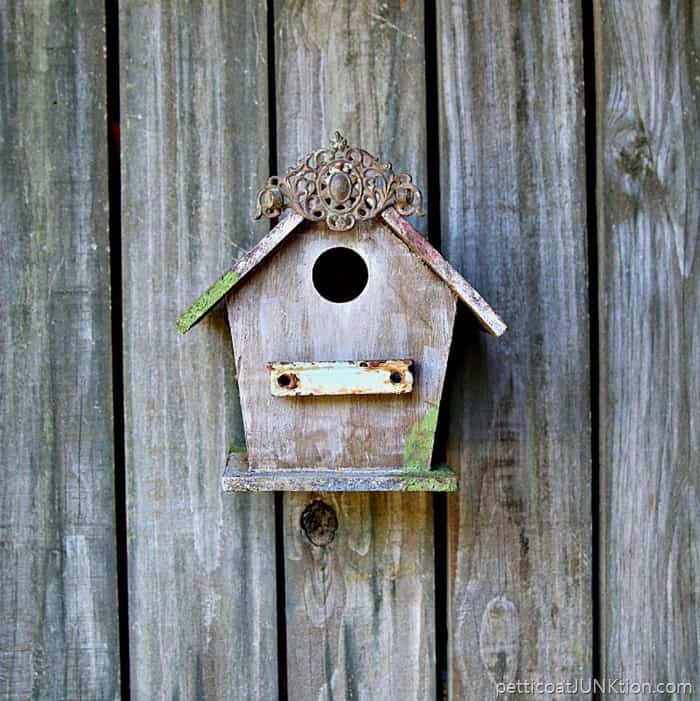 Wood Birdhouse
How are you guys? Did you notice I only had 2 posts last week? The hubby and I were on vacation. I didn't have time to write and schedule 4 posts before we left town.....only two. No blogging on vacation.
I graduated from college on May sixth….finally. I have a BS in Computer Science and Information Systems, majors in Database Administration and Internet & Web Technology. I have the degree but not sure I can do the work. Sounds weird huh. You know what I mean. I don't think you really know how to do a job until you go to work and learn how to do it. It's called on the job training.
Not sure what I'm going to do since I will turn 62 in a couple of months. I may do nothing. Enough about me. Let's talk about the cute little birdhouse.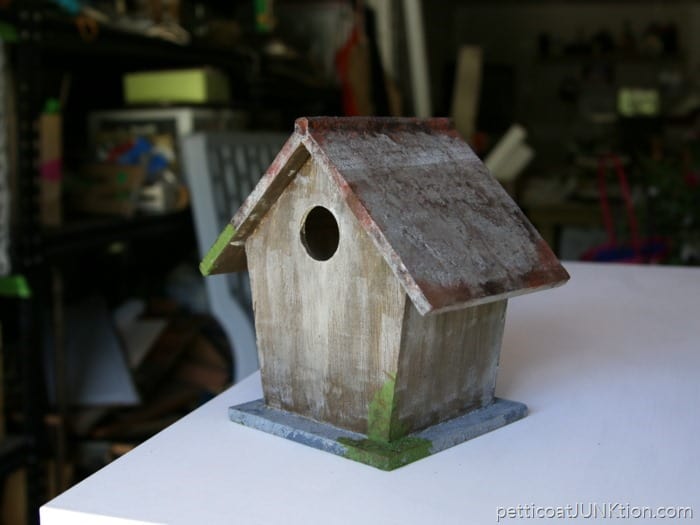 I painted the birdhouse when I was at Plaid Headquarters in March. It was an unfinished birdhouse, the kind you buy at your local hobby store.
All of the Plaid Creators painted birdhouses. We used several new products and you can see how each of us put our own spin on the project. That's mine top right…the coolest one.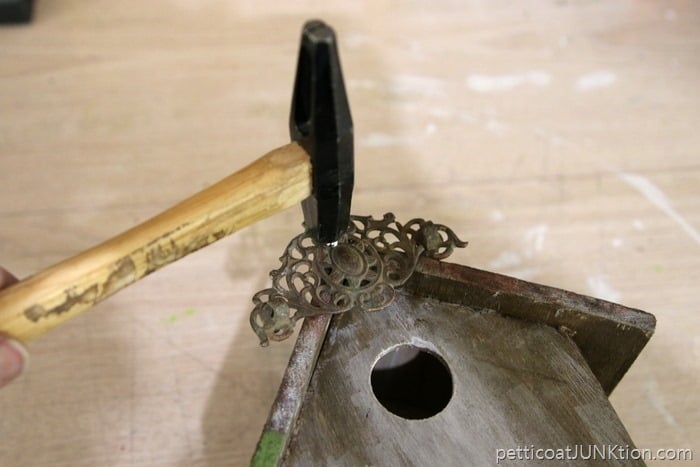 You know me. I had to add a few details to mine after I got it home. I went through my hardware stash and found a couple of neat pieces that would add charm and whimsy to the house. I nailed an antique drawer pull to the front of the roof thingy (technical term) then covered the shiny nail head with brown paint.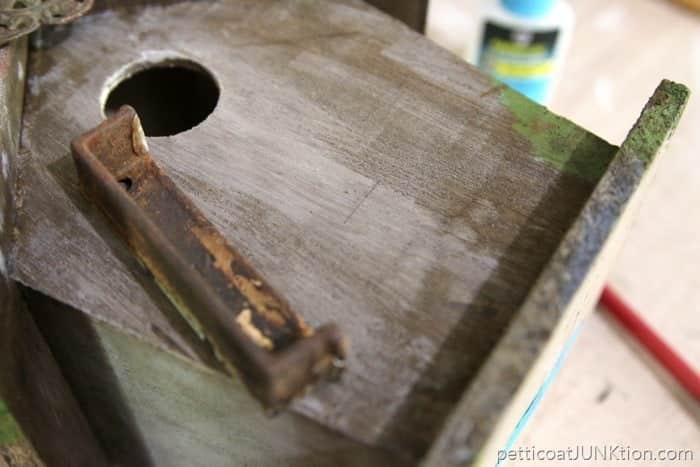 The "perch" piece had to be glued on and I marked the placement lightly with a pencil. Usually I just eyeball stuff and stick it on there.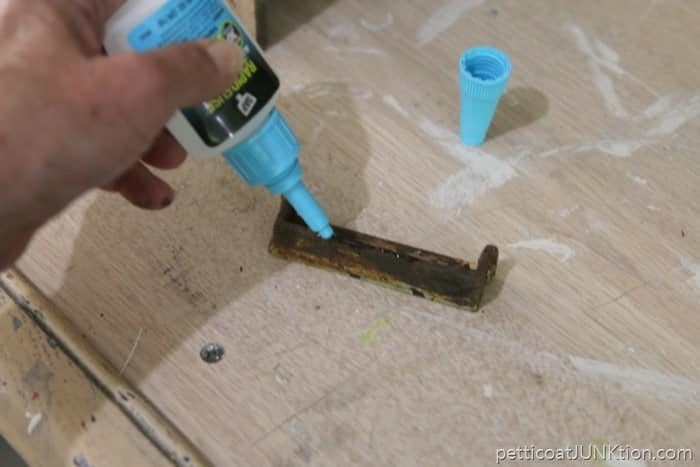 Then I put a few drops of Dap RapidFuse on the hardware….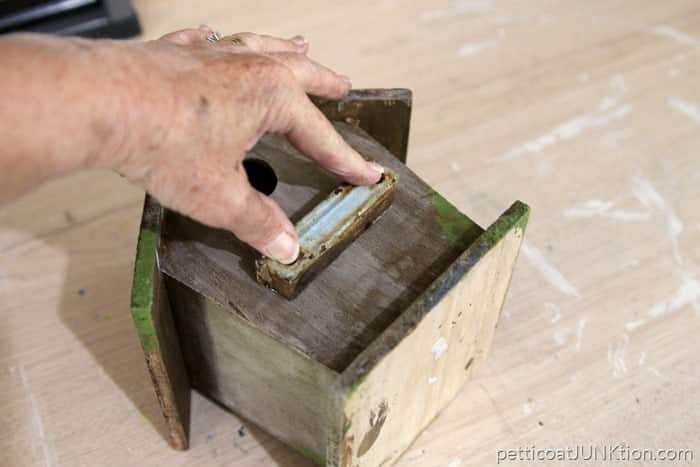 ….. pressed it in place…and held for about 30 seconds….done! It does take a few hours for the Dap to cure completely so I didn't go banging it around or anything.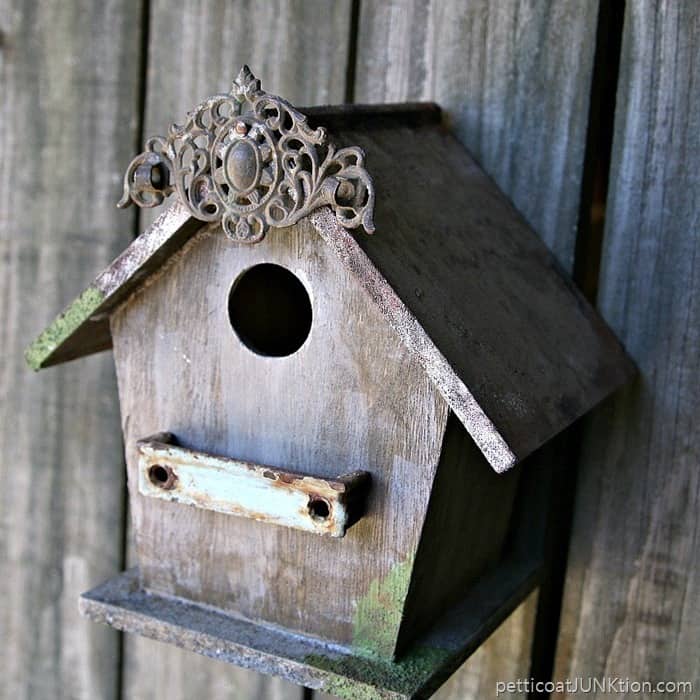 The addition of the two pieces to the birdhouse took about 10 minutes. So simple. The result…..a charming little wood birdhouse.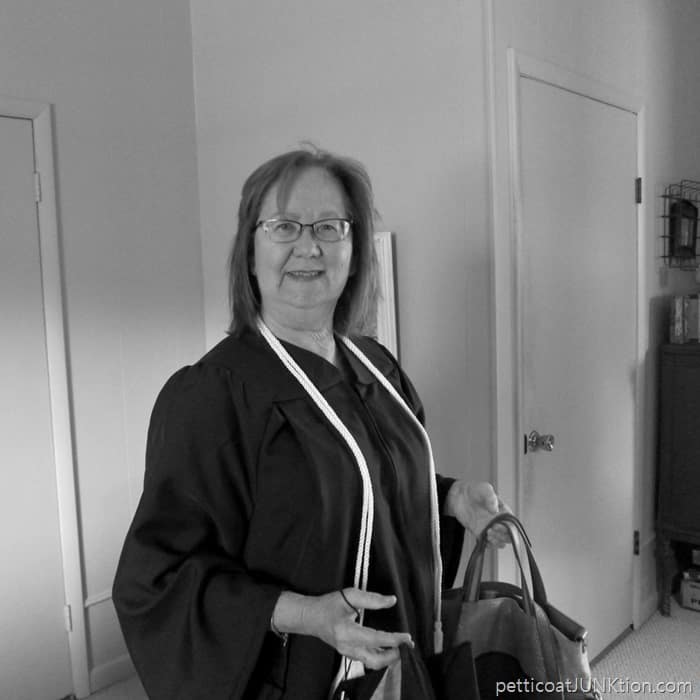 Just one pic of me on graduation day. The JTS took this photo before we left home for the ceremony. We headed out on vacation the next morning...traveling to Charleston, Savannah, and Tybee Island. I took a ton of photos (over 1000) and you guys get to see everyone of them. Just Kidding. I wouldn't do that to you. I took photos of the cemeteries in Savannah, plantations in Charleston, and the beaches and cottages at Tybee Island. I'll write a few posts and share photos over the next few weeks. You guys have to see the photos of the plantations….the aged painted wood on the interior walls of Drayton Hall had me drooling.
That's it until tomorrow. See you then. Kathy
Dap RapidFuse on Amazon.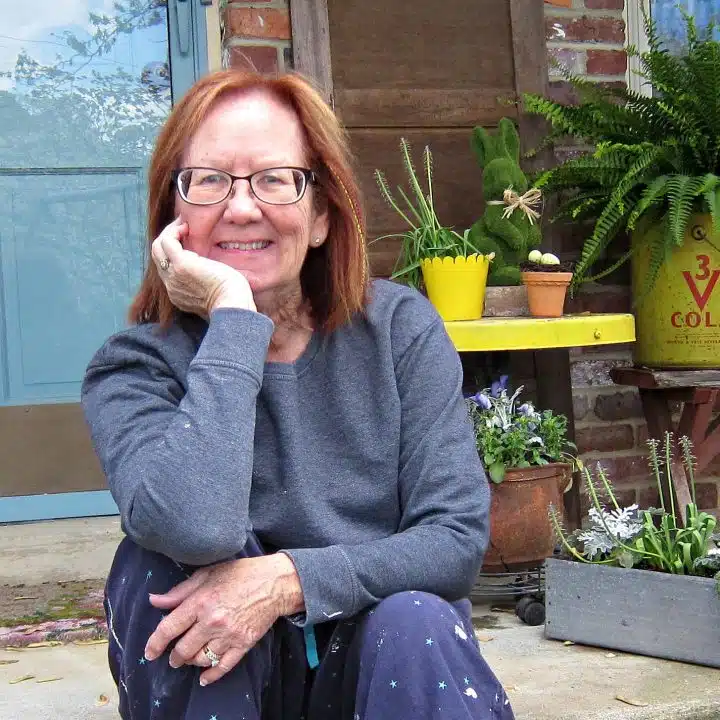 Author: Kathy Owen
Kathy Owen is the founder of the home decor blog Petticoat Junktion where she shares tutorials on painting furniture and upcycling thrifty finds into unique home décor. Her DIY projects have been featured on the Home Depot Blog, Plaid Crafts, Behr Designer Series, and in numerous magazines. Kathy's newest website is HappyHomeDIY.com