The JTS and I have been in the workshop installing ceiling fans. Yea!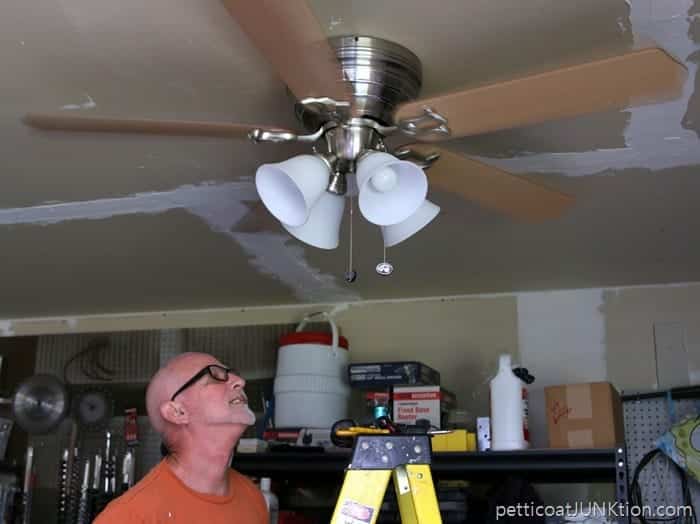 New Ceiling Fans Installed
For you newbies here the JTS is my hubby also known as The Junktion Technical Specialist, JTS for short. He is the head tool guy. I love working with a drill and sander but the table saw, not so much. He usually handles that job.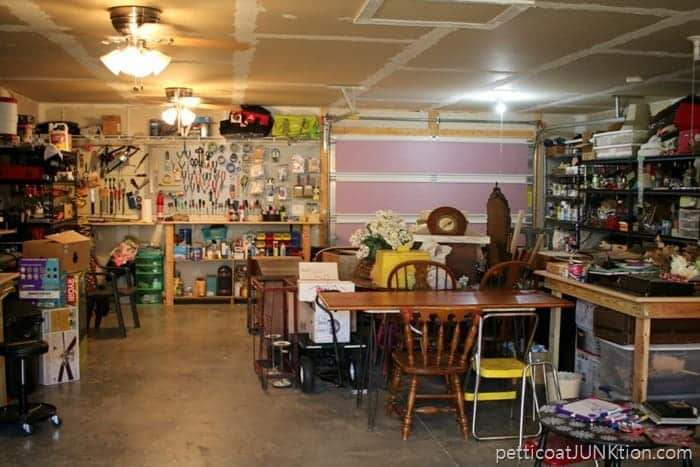 I'm in the process of downsizing my collection of furniture and junk in the workshop. Do I plan to quit junkin' and painting? No way. I'm just going about it in a more organized, planned, fashion. I hope to keep only 3 to 4 pieces of furniture at a time and also only limited amounts of small junk.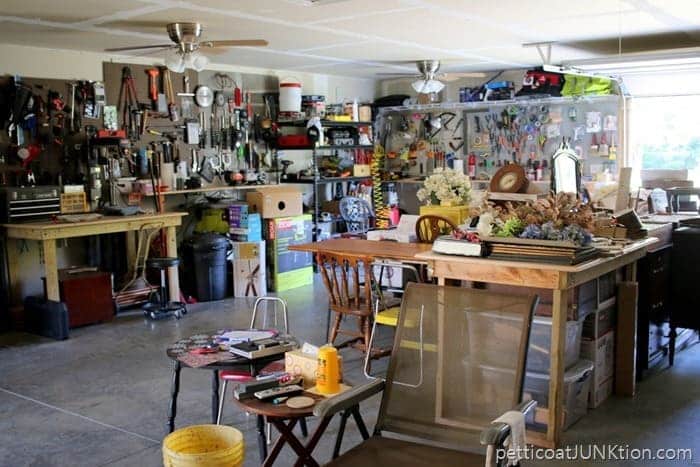 By small junk I mean the little rusty, fun items I find on my junkin' adventures. I decorate with my junk treasures and  stage furniture photos using a few of the finds. Some of the treasures I just like to look at. It's hard to get rid of this stuff but I know I will find new junk to take it's place. Maybe just not as much.....at one time.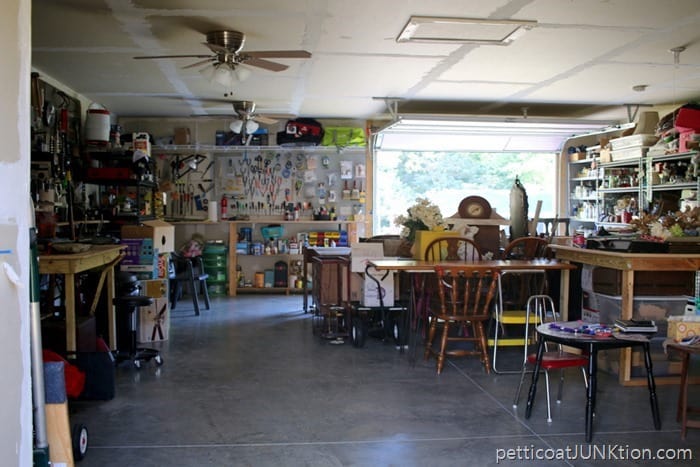 Now that I've got a plan I'm painting things as fast as I can and hauling them to my booths (2 booths) to sell. I have to say that I'm a little embarrassed and I feel bad about taking up all the space in the workshop. I forgot how large it was until I started moving things out in a big way.
My poor hubby, I've been using all the space up. He's never ever complained about me taking all the room. Now he can put more of his stuff in the shop and have a nice place to work on mowers and other equipment.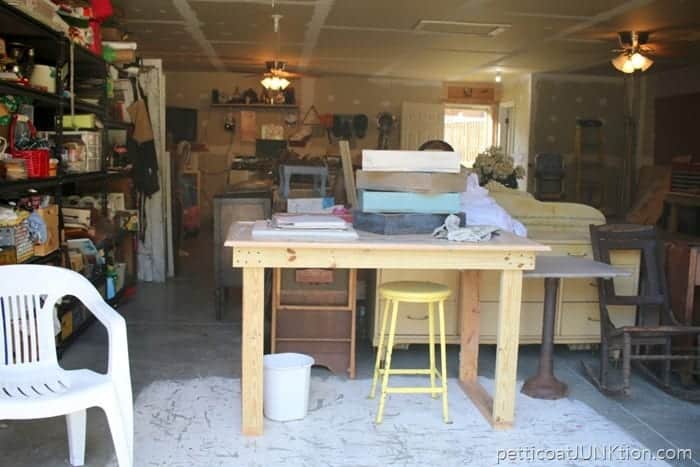 I moved one of the work tables to the end of the shop by the garage door. Now I have a large table space to work on my small projects. Nothing I love better than opening up the garage door and letting in the natural light.
You can see in the top photos how empty the workshop is now. The photo below was taken a few months ago when things were really piled up.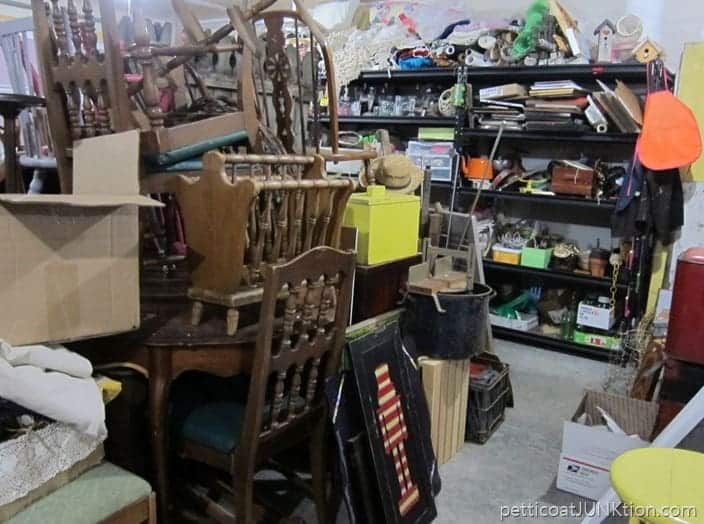 workshop disorganization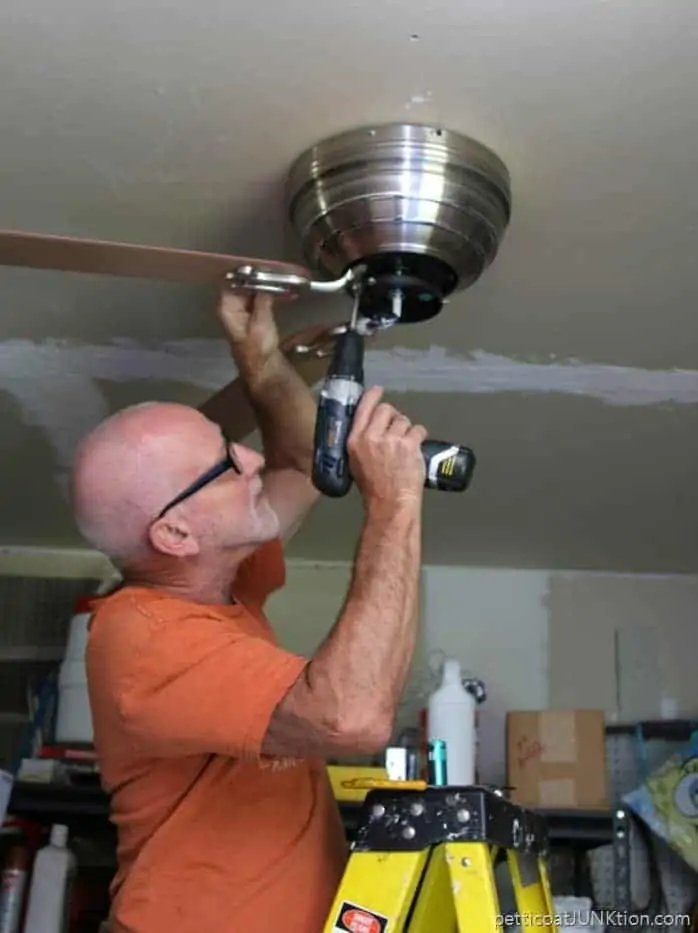 Another nice thing is the addition of the ceiling fans. The JTS and I spent one afternoon installing 3 fans in the shop.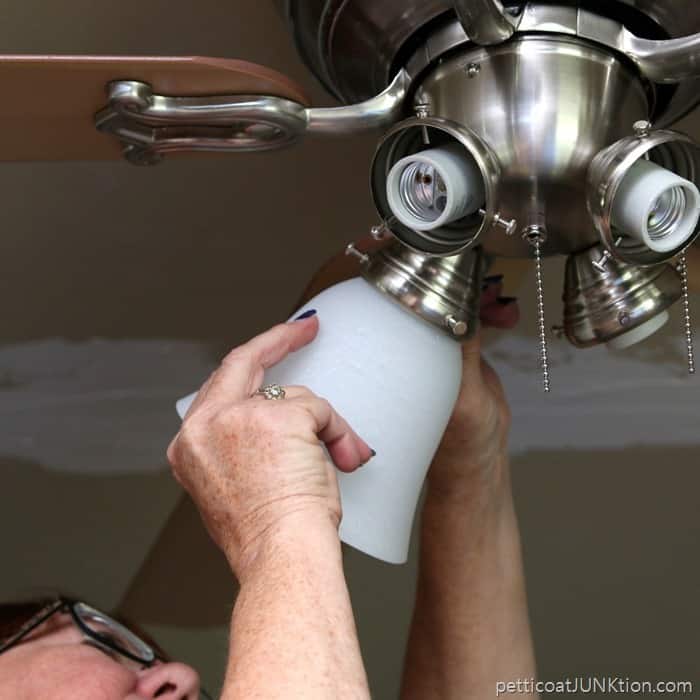 When we had the shop built we didn't have heating and air put in….budget reasons. Now those ceiling fans circulate the air and make things a lot more comfortable for us while we're working.
The complete installation details with tons of photos (featuring the JTS) can be found by clicking.... The Home Depot Blog
You guys have a great weekend. I promise not to have so many posts next week.
Disclosure: This project is a collaboration with The Home Depot. All photos and opinions are 100% my own.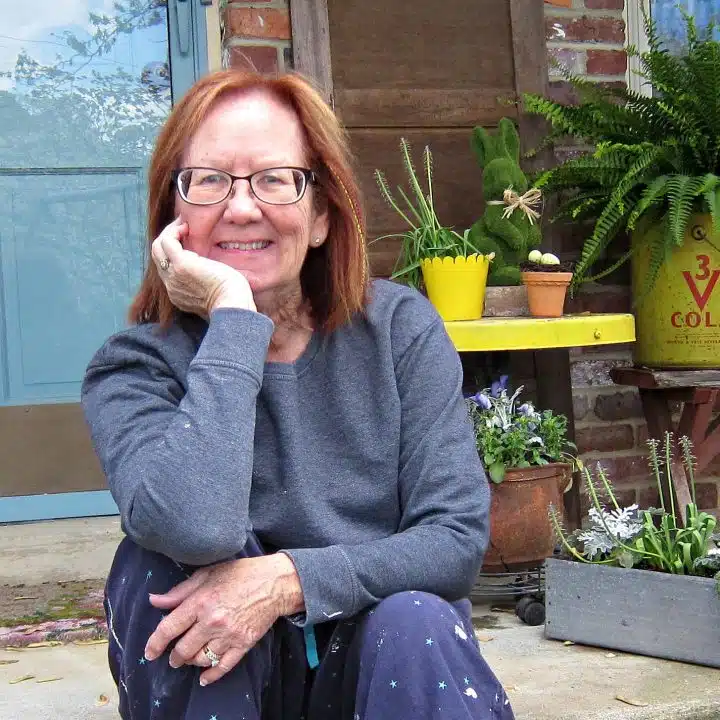 Author: Kathy Owen
Kathy Owen is the founder of the home decor blog Petticoat Junktion where she shares tutorials on painting furniture and upcycling thrifty finds into unique home décor. Her DIY projects have been featured on the Home Depot Blog, Plaid Crafts, Behr Designer Series, and in numerous magazines. Kathy's newest website is HappyHomeDIY.com