It's the time of year when I try to organize my life …..again. I started de-cluttering my home back in June of 2015. I did a great job too. I got through every room in our home except the den. I even went back and de-cluttered one of the guest bedrooms a second time.

Wood Wine Crate DIY Project
I'm going to start with that room again and go through the whole de-cluttering process in the next couple of months. No, I didn't collect a bunch more stuff in the house I just need to get rid of some of the things I hung on too.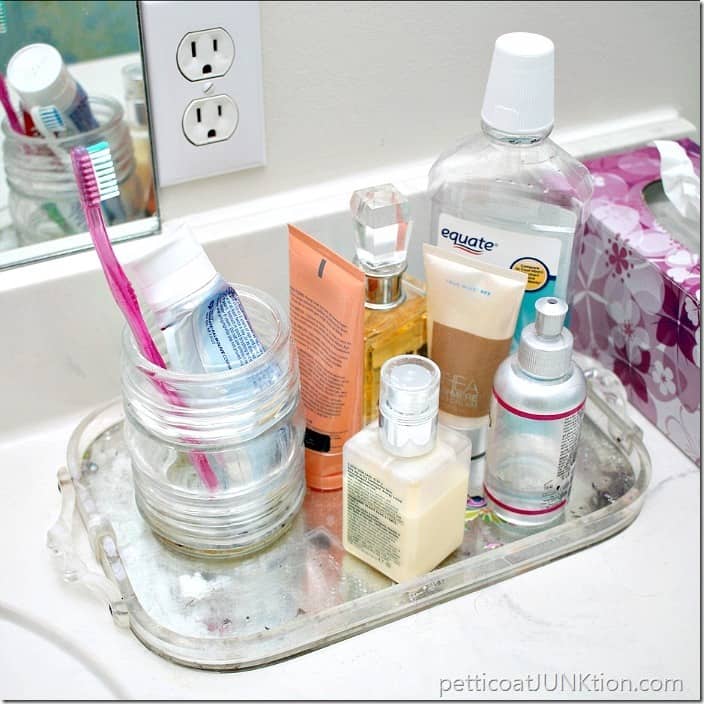 For the past year or so I've been using this glass tray to corral my lotions and other products on the bathroom vanity. I didn't realize how disorganized it looked until I finished this project.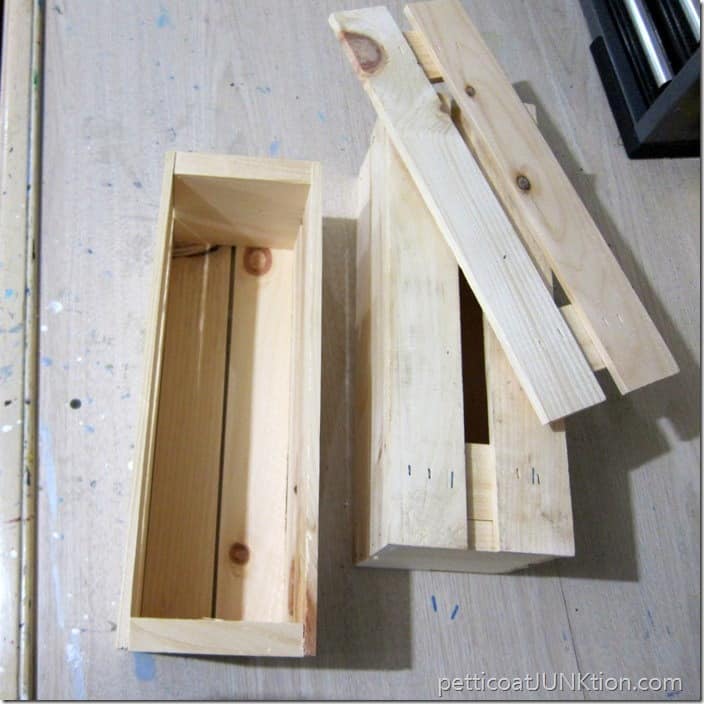 I started with two unfinished wood wine crates from Crates and Pallet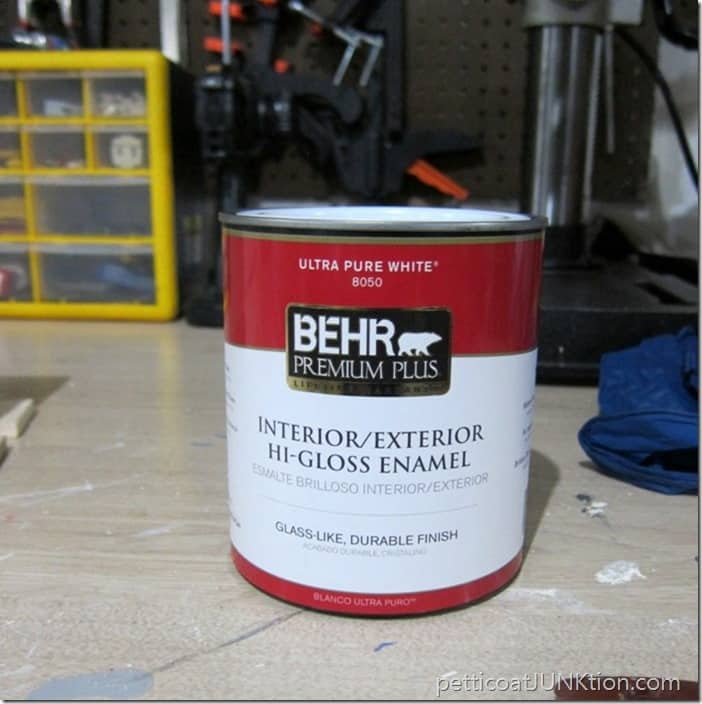 and Behr paint in hi-gloss white.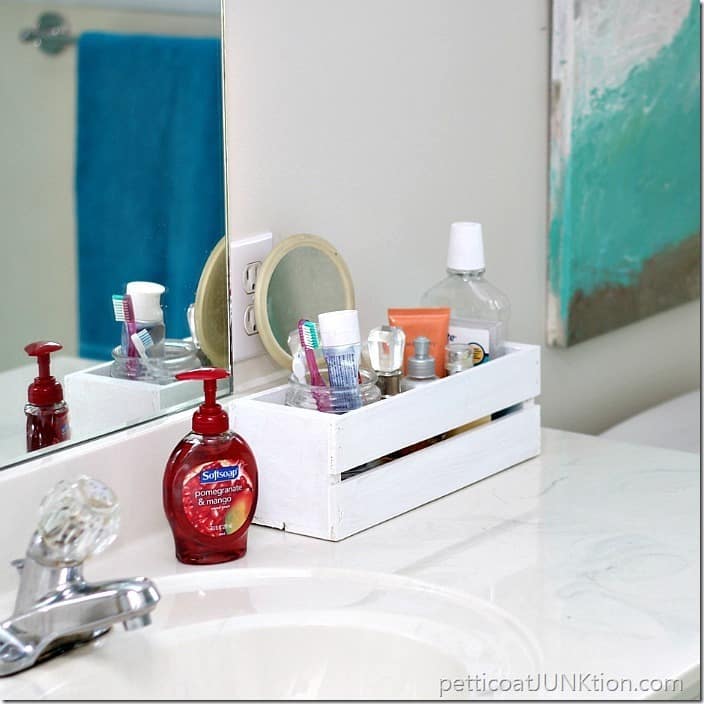 I painted the wine crates, let dry, and ta-dah!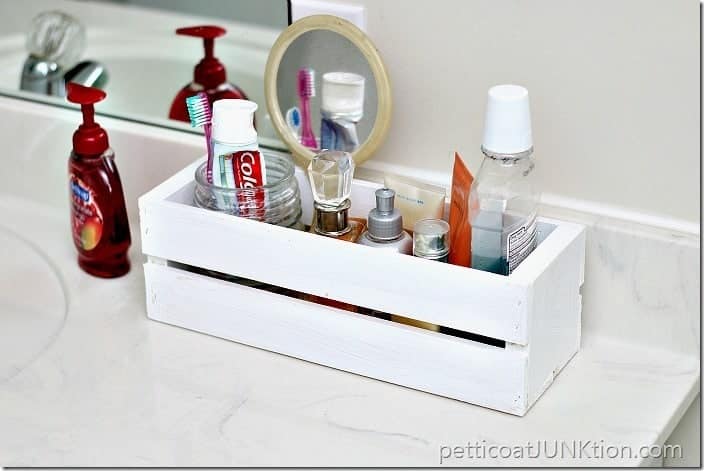 Looks more organized than all that stuff sitting on the tray.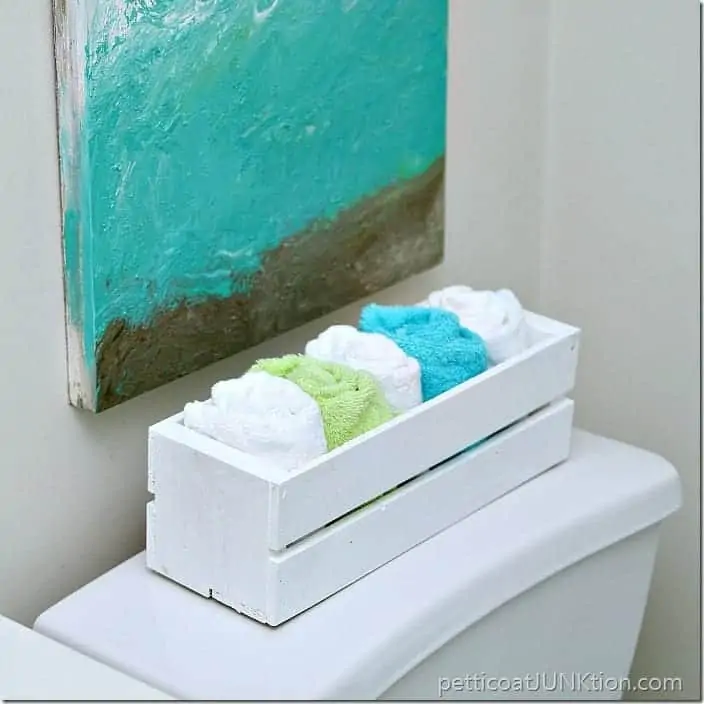 The second crate holds extra wash cloths.
I didn't stop with the vanity counter top. I moved on to the drawers. I didn't plan to organize the drawers (don't want to get too crazy) but the hubby and I were in Sams Club before Christmas and I spotted this drawer organizer set…..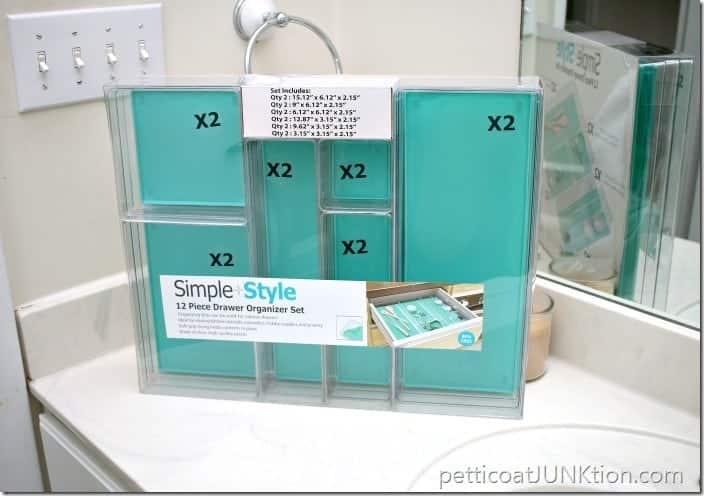 For $19.99 I couldn't pass it up. The turquoise was the perfect color too!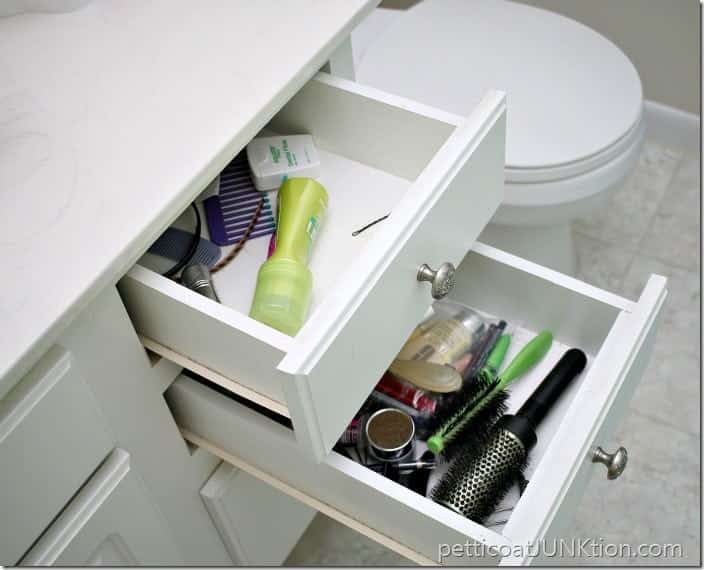 The vanity drawers went from looking like this.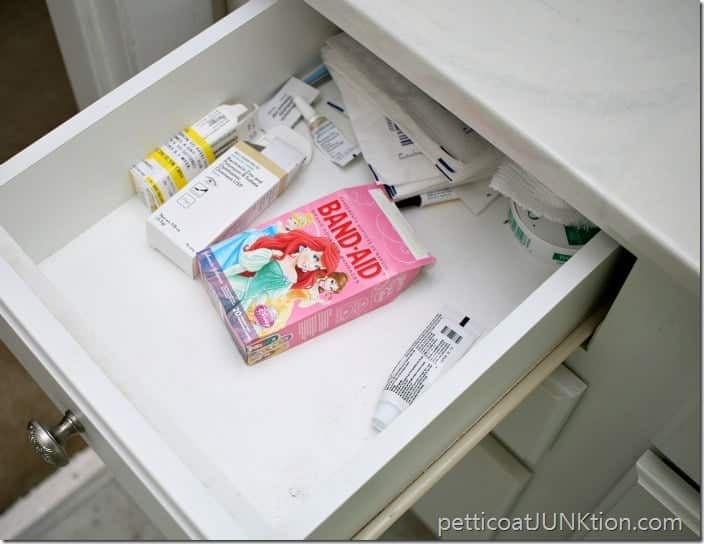 And this.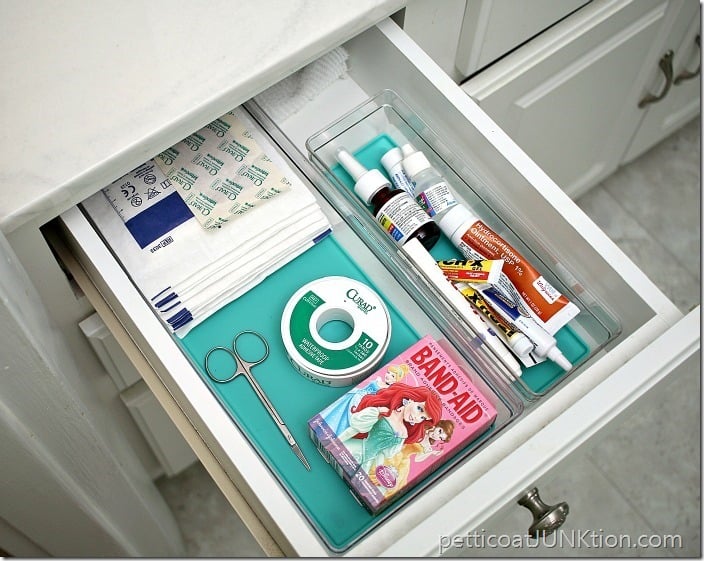 To this.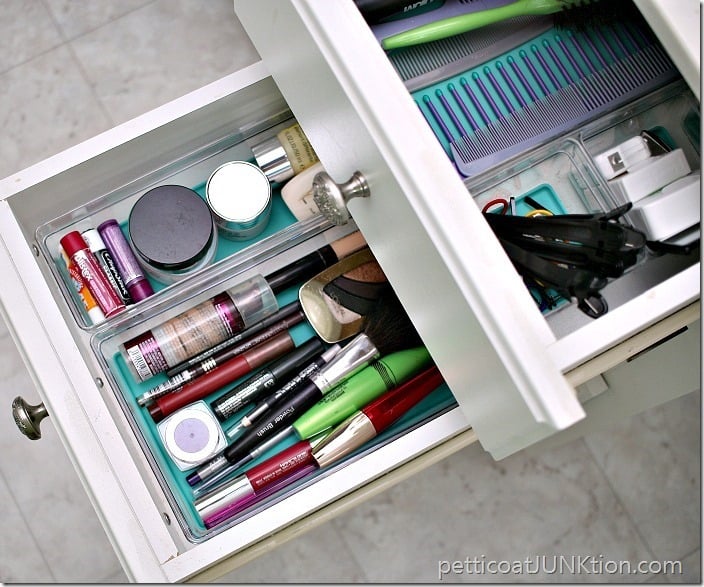 And this. I'm so organized I can hardly stand it.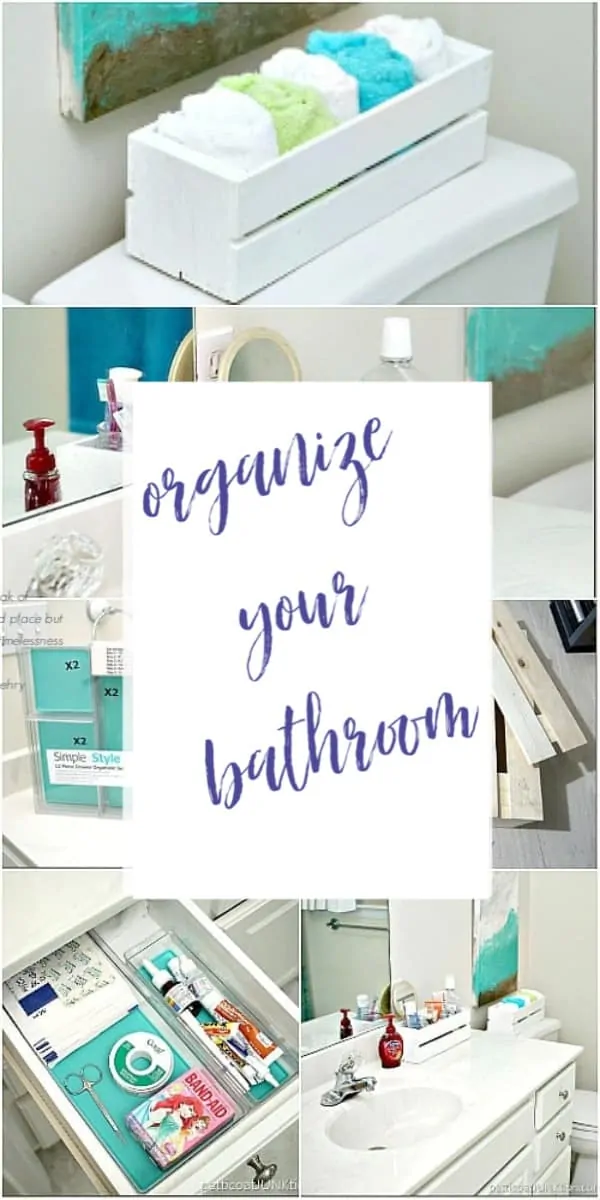 My bathroom is organized and I'm doing the happy dance. Thanks for being here, Kathy
Author: Kathy Owen (Petticoat Junktion)
Kathy is the founder of PetticoatJunktion.com, a home décor blog focused on repurposing and upcycling furniture, old hardware, rusty stuff, and thrifty finds into unique home décor. Kathy's projects have been featured on the Home Depot Blog, Plaid Crafts, Behr Designer Series, and in numerous magazines. Read more about Kathy here.