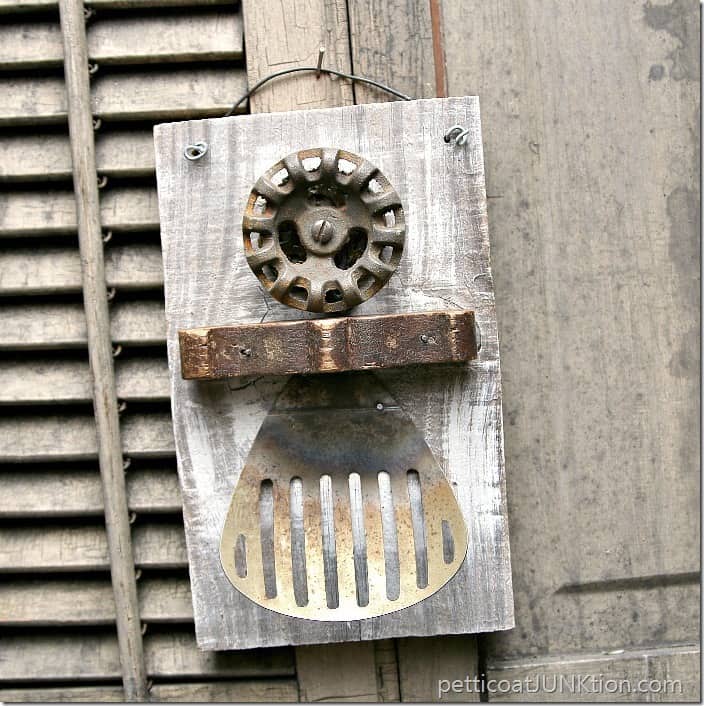 RosaAnne Assemblage Art Angel
Angel Christmas Gifts Giveaway
Hey guys! I mentioned a month or so ago that I wanted to have a RosaAnne Angel giveaway for Christmas. I was afraid I wan't going to get one together in time….but I did. I'm calling this angel my Wood Wings RosaAnne Angel.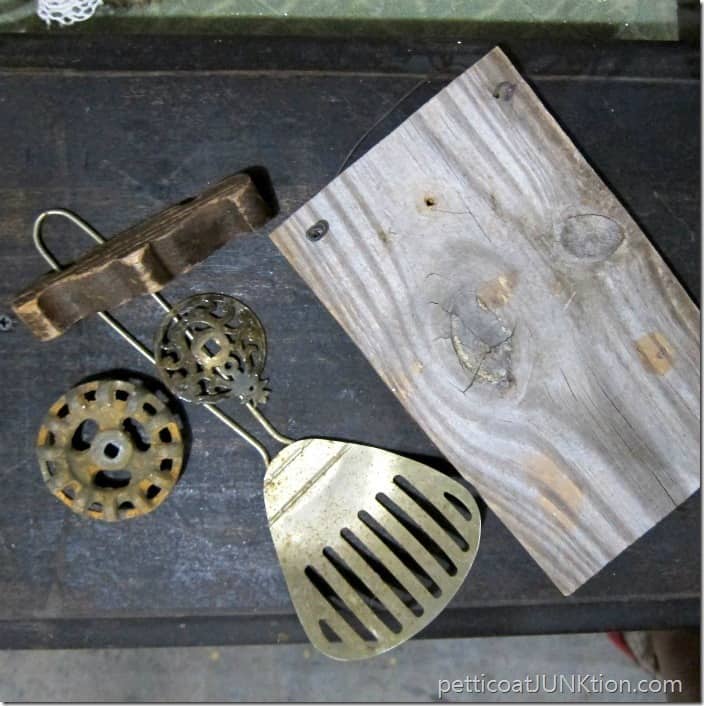 I gathered these things to make the angel with. I had the JTS remove the handle from the spatula. I didn't get a photo of that process. I know it involved a propane torch. The wood board already has the wire hanger added to it.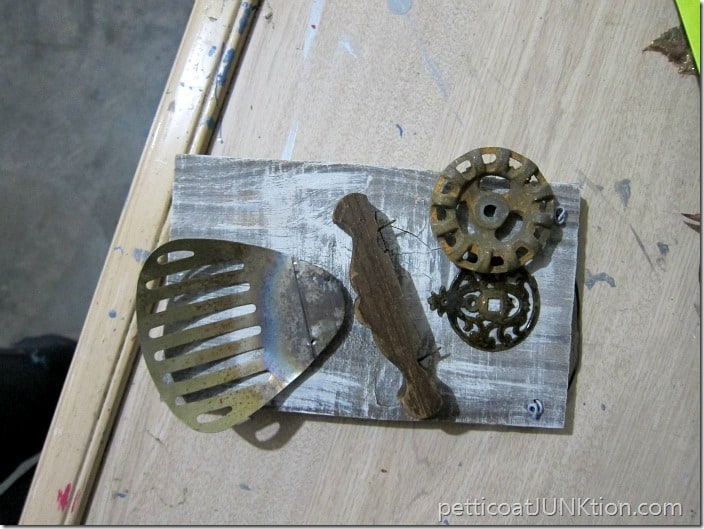 I dry brushed the wood with a little off-white paint.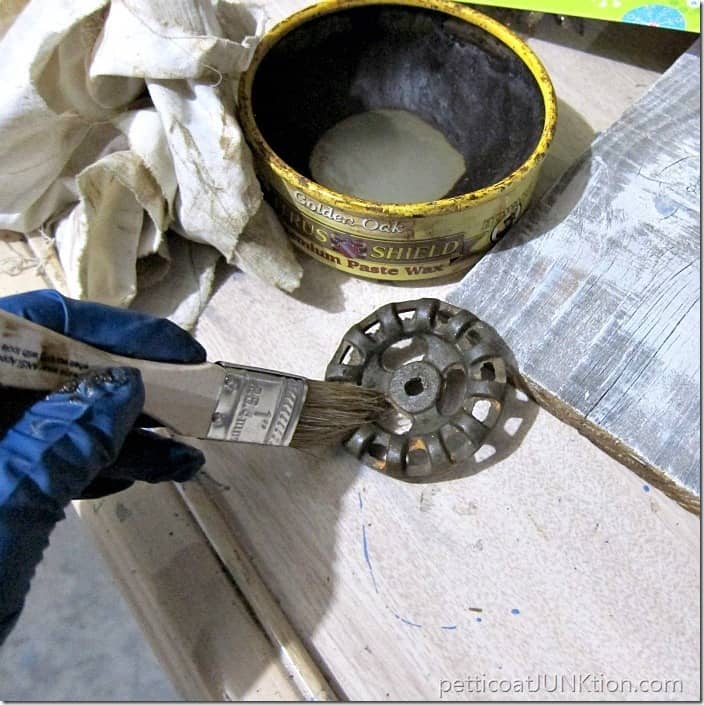 The wood and rusty metal pieces got a coat of Howard's Wax in Golden Oak.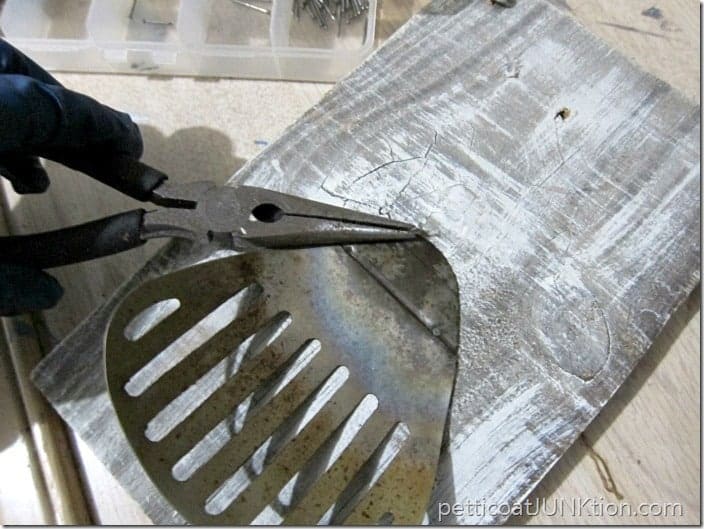 I attached the spatula using tiny nails. The JTS taught me the trick of holding the small nails with needle nose pliers while I hit them on the head with a hammer.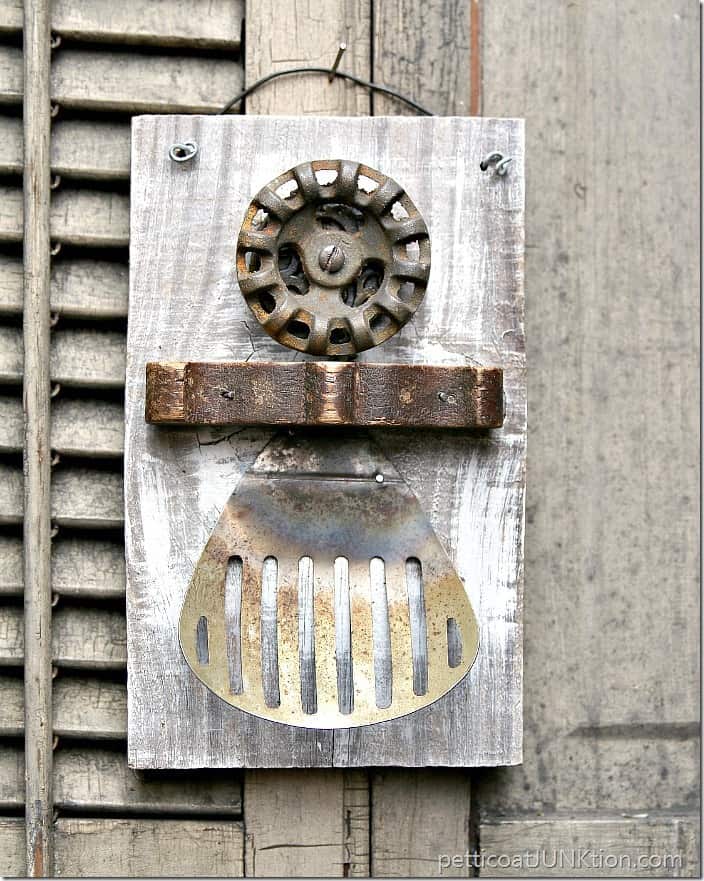 The wood detail piece had two nails sticking out the back of it so I just hammered them into the wood. I'm not sure what the piece came off of but I'm thinking maybe a piece of furniture. I found a screw for the two "head" pieces.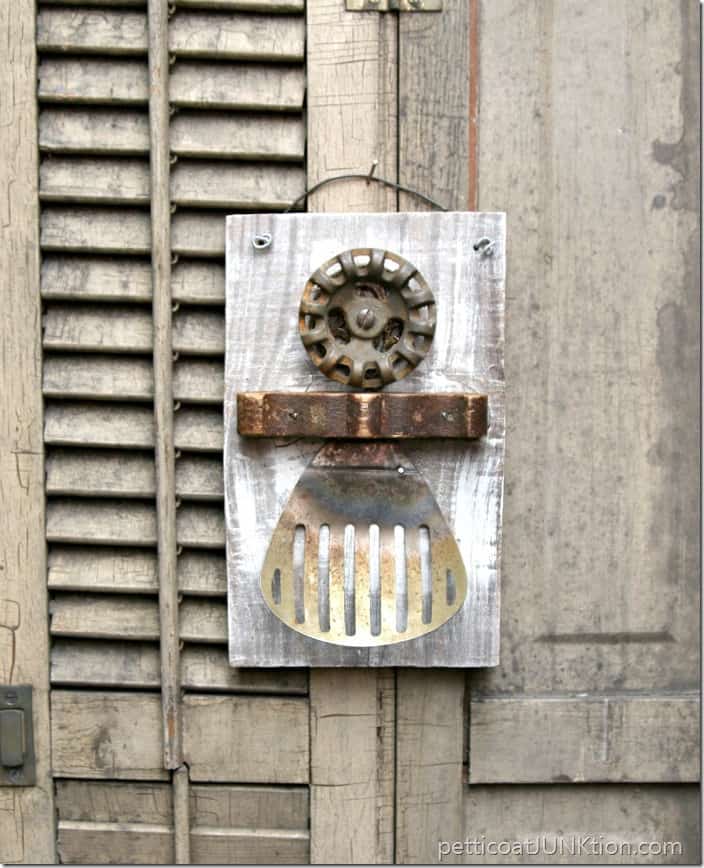 And that was it. This angel came together a lot easier than some of them. Sometimes I spend hours finding the right size boards, screws, etc..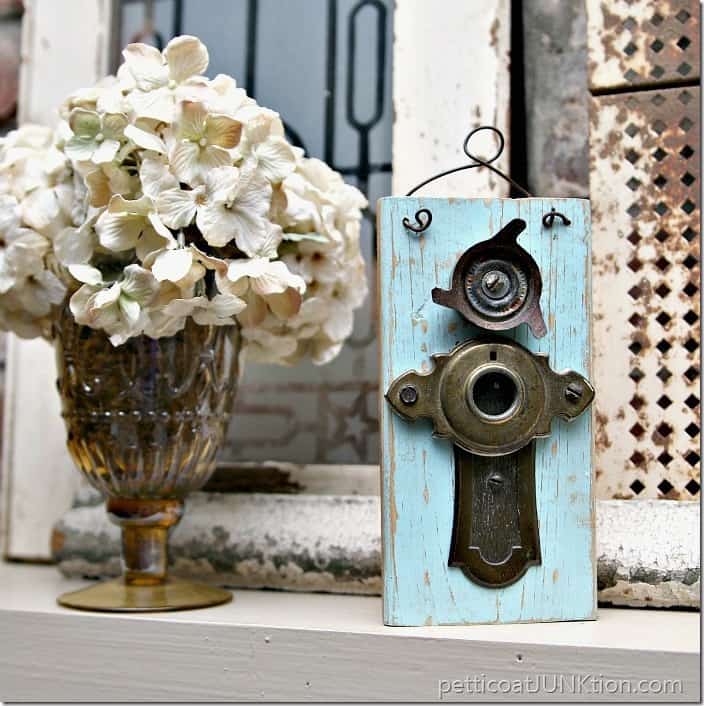 I'm also giving away the Blue RosaAnne Angel I made at the end of October. I haven't listed these anywhere to sell and I haven't taken any of them to the shop. I plan to make several during the next few months and sell them at my booth here in town.
What do you think of the new angel?
There will be two winners with each receiving a RosaAnne Angel. You can enter once a day until the giveaway ends! Giveaway closes December 19, 2015 at midnight CDT. Open to US residents 18 and older, void where prohibited. Winners will be chosen at random and contacted via email. The winners will have 48 hours to respond to the email. To enter the giveaway tell me your dream vacation spot.
Have a great day!
Click here to enter the AutoRight Buffer giveaway.
Click here to see other RosaAnne Angels.
Click here to receive Petticoat Junktion updates by email!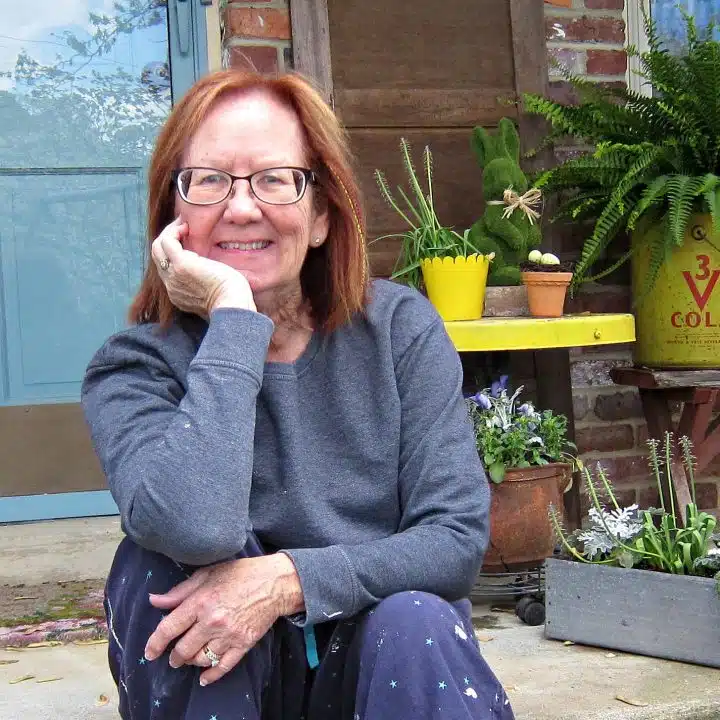 Author: Kathy Owen
Kathy Owen is the founder of the home decor blog Petticoat Junktion where she shares tutorials on painting furniture and upcycling thrifty finds into unique home décor. Her DIY projects have been featured on the Home Depot Blog, Plaid Crafts, Behr Designer Series, and in numerous magazines. Kathy's newest website is HappyHomeDIY.com