Vintage Hardware Assemblage Art
I made another RosaAnne Angel from my collection of vintage hardware and junk finds. I enjoy putting the angels together but sometimes it's hard to find a "body" for them or the right "head". You would think with the crates and crates of junk I have that it would be easy. It's not.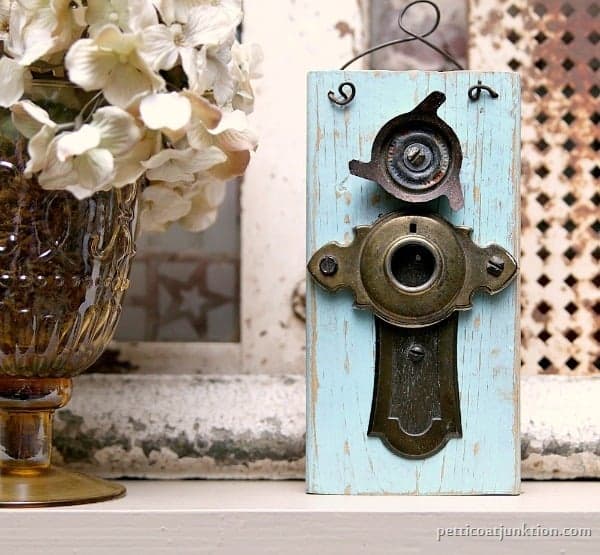 This angel is on a piece of 1x4 I picked up at a building site down the street from us. I brushed a little blue paint on the board, distressed, and waxed it. Then I went on the hunt for the perfect junky hardware.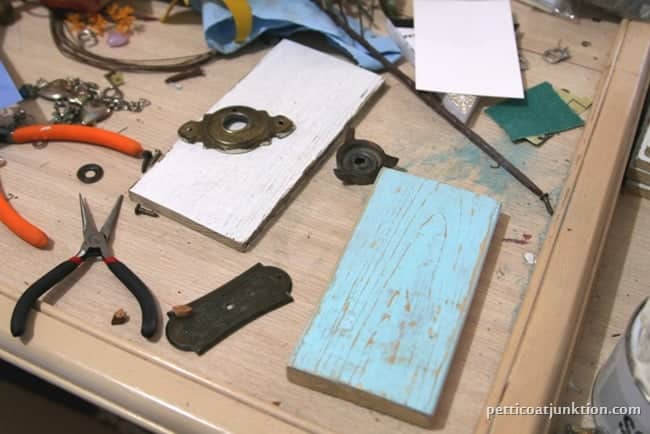 I got my finds together and started looking for the right size screws and nails to put the pieces on the board with. Sometimes that's the hardest part, believe it or not.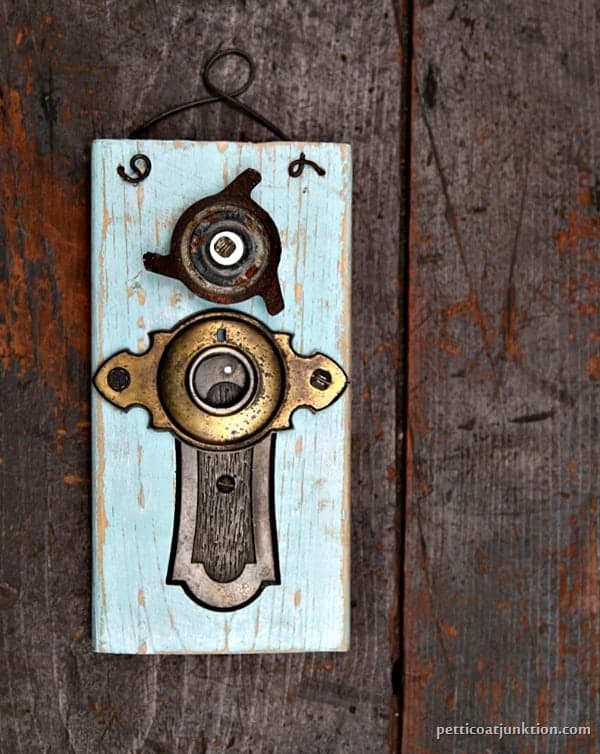 I drilled holes and added a wire hanger. The rusty (waxed) wire is an estate sale find.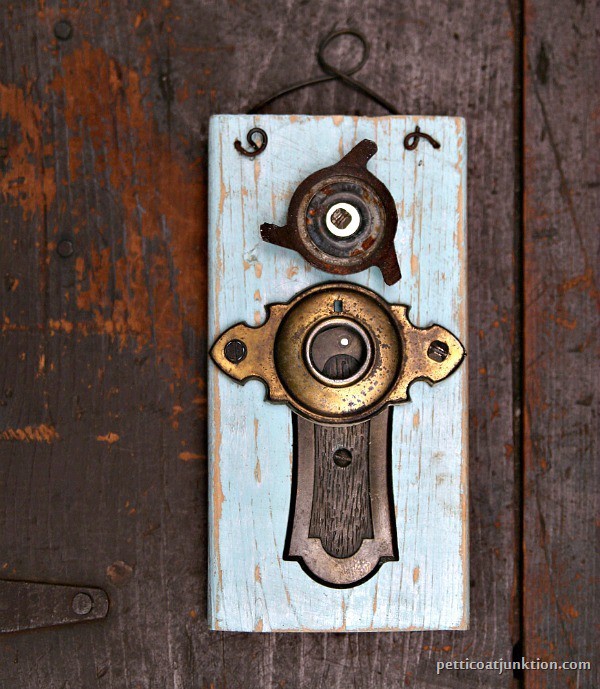 What about this little RosaAnne Angel no. 4. Do you like the blue background?
Thanks for being here and have a great weekend, Kathy
p.s. Don't forget to enter the HomeRight Finish Max giveaway, just click here.
Find my favorite DIY Products here.
Click here to receive Petticoat Junktion by email for free!
linking to these parties….
Funky Junk Interiors….Tatertots & Jello