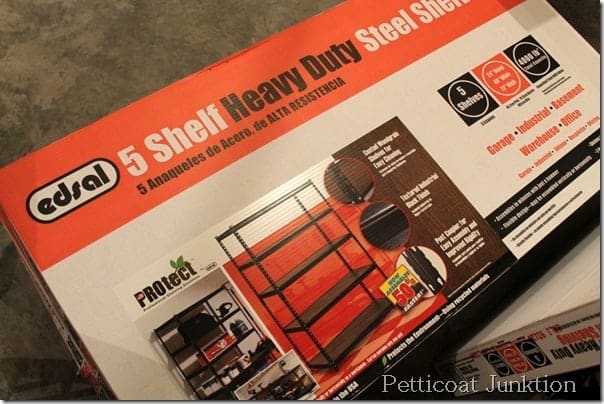 Workshop Organization
Yea! I'm through organizing. We purchased these shelves at Lowes so I could have more storage space for all my junk. Things were getting a bit out of hand. You can see the mess it was in before at Organizing My Workshop Is A Never Ending Project. Now the after……organized…….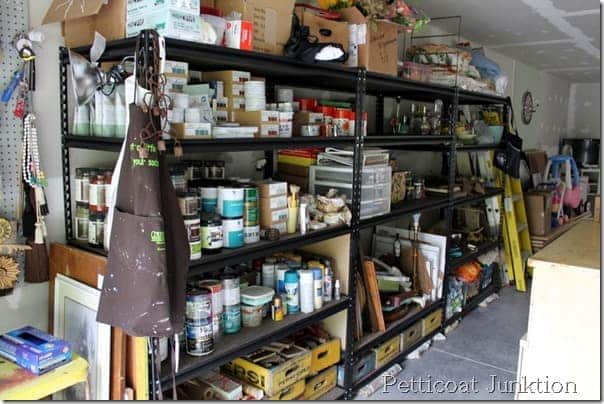 The shelves are awesome. I sorted my paints by brand and/or type. I use all kinds of paints, from spray paint to chalk paint.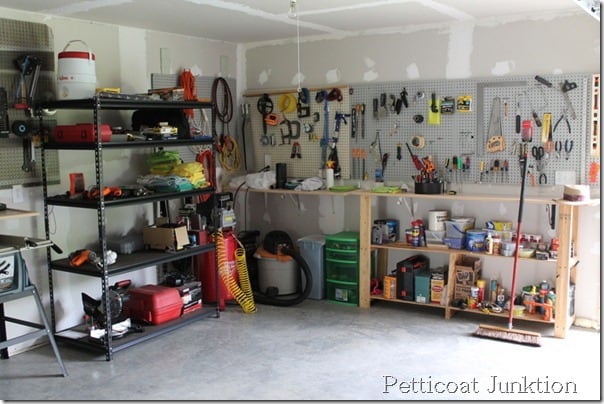 We had the Owen Workshop built a year ago this month. You can view the build process from beginning to completion at Owen Workshop. This area is where the JTS spends most of his time. You can see all the tools on the new shelf.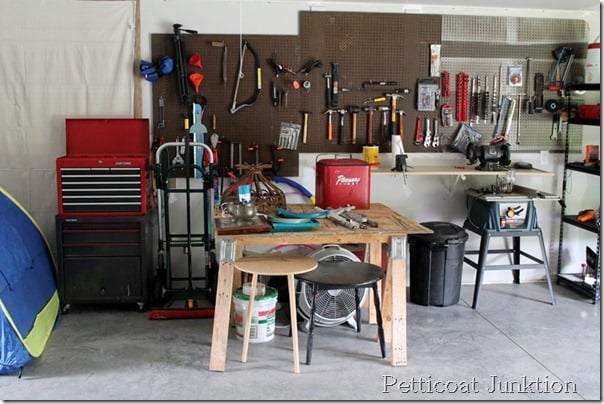 We are in the process of building workshop tables.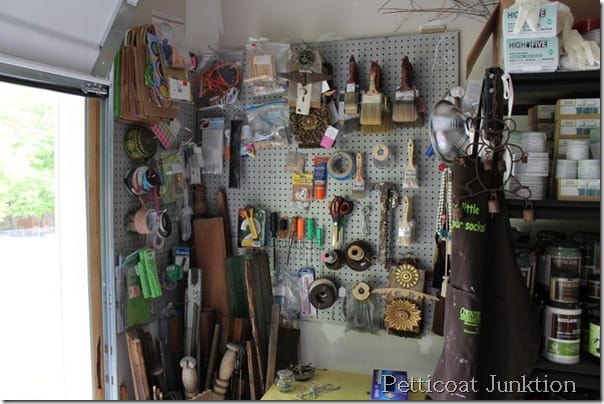 Isn't pegboard awesome.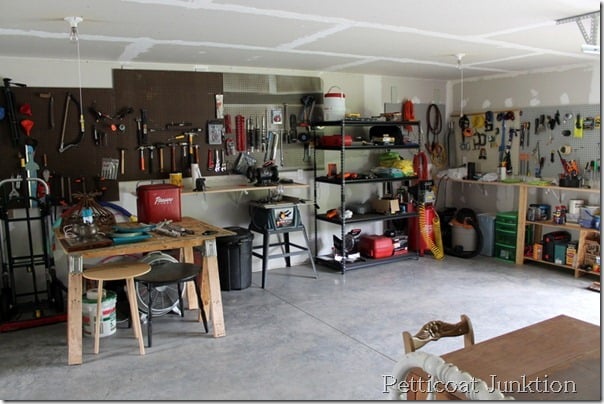 Look at all that space. I can throw down a painters tarp and work when I get ready.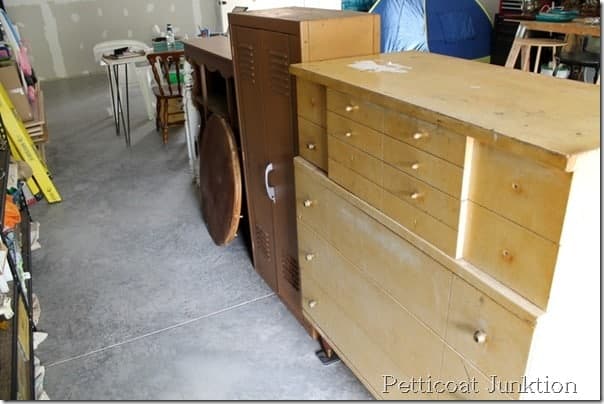 Furniture waiting for paint.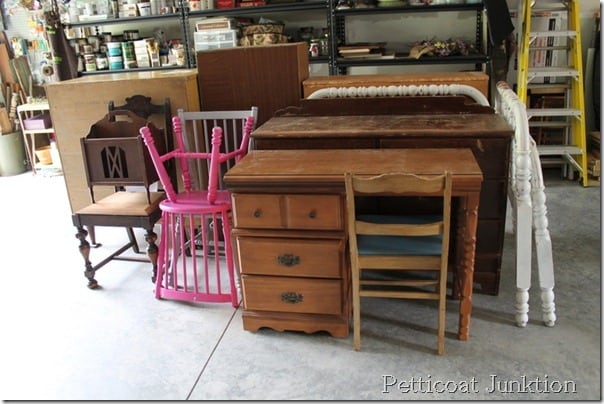 Not a large stash but it takes up space.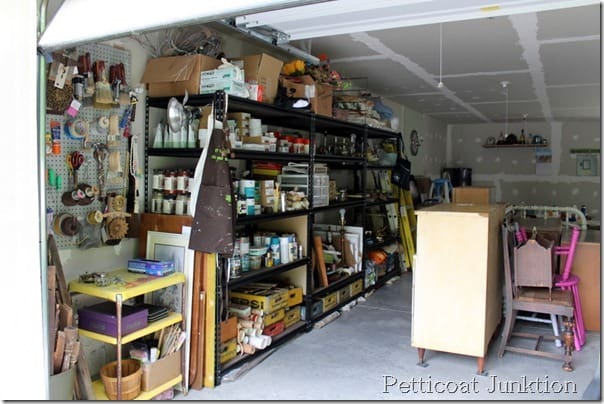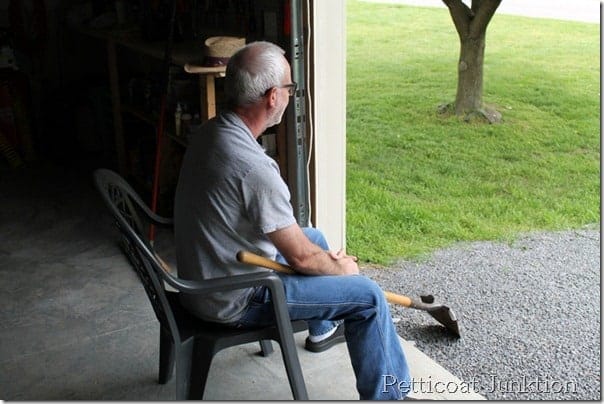 mole patrol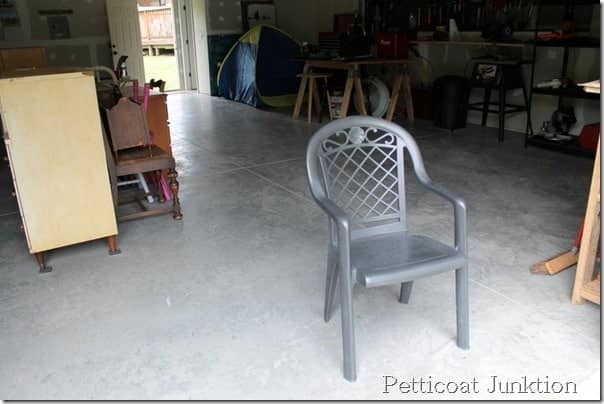 Just look at all this empty floor space. Plenty of room for painting! I promise to always, from now on, keep the workshop organized. Well, that may not happen but I have good intentions. Do you have an area where you work on projects? Is it messy or organized?
Thanks for being here and I'll see you tomorrow.