2014
Maybe it will be the year I get organized and stay organized.
In my dreams.
Believe it or not, I'm really good at organizing.
It's just that I'm better at making a mess!!
The Owen workshop has been organized several times…by me.
Then I start on a project…
then I start another project…
and another…..
and I don't put things away….
between projects……
and soon it looks like this………
Petticoat Junktion is a participant in the Amazon Services LLC Associates Program. As an Amazon Associate I earn from qualifying purchases.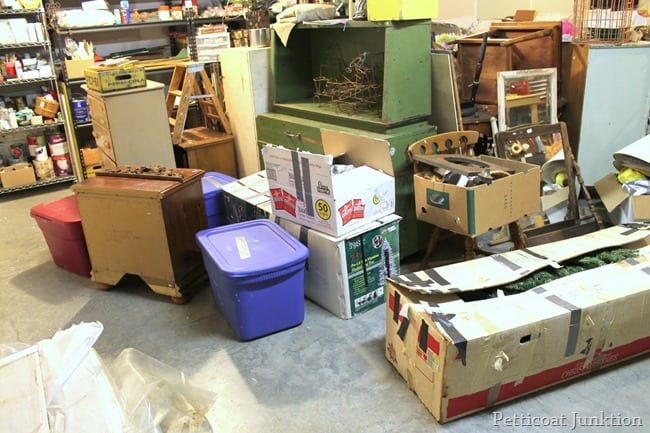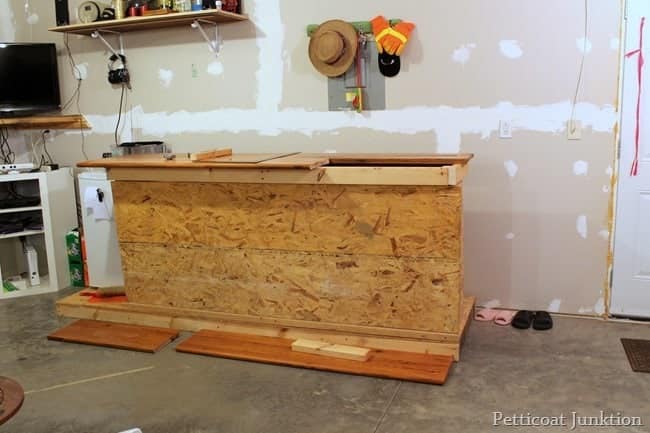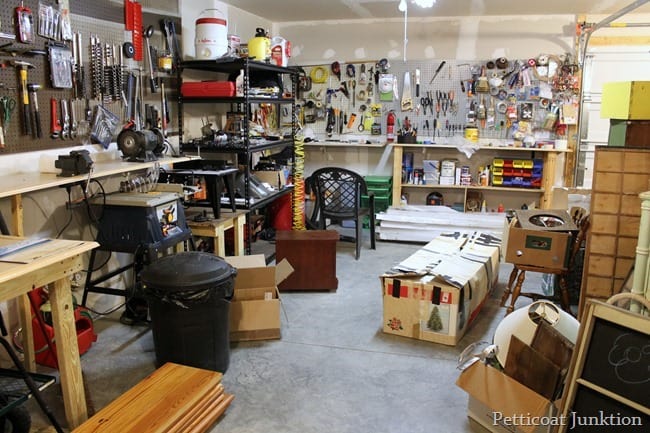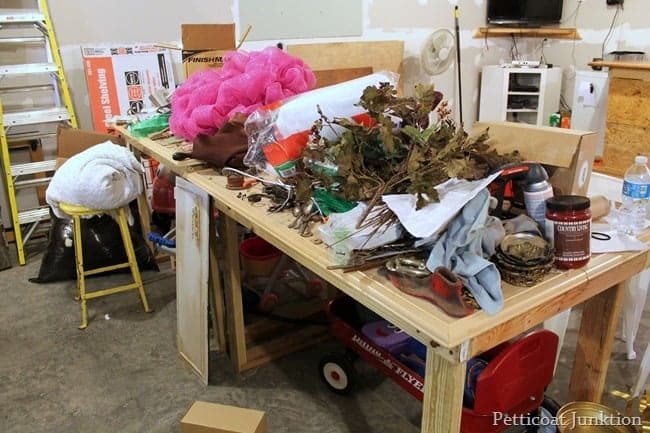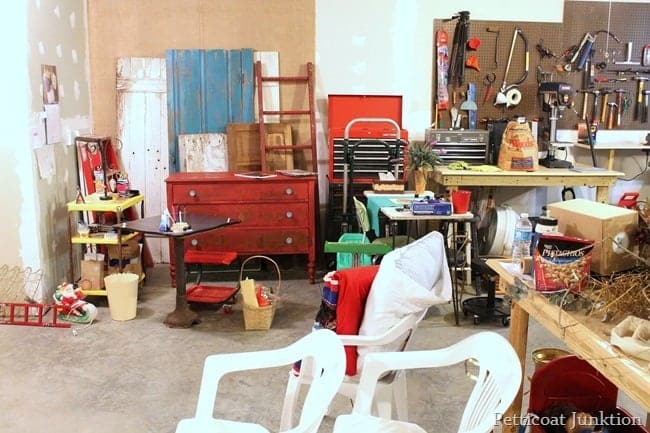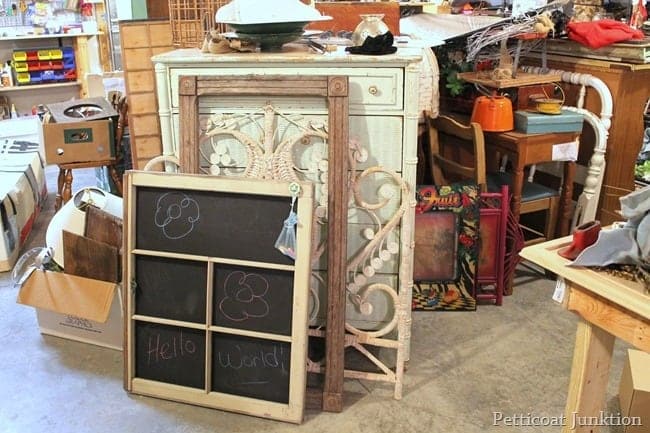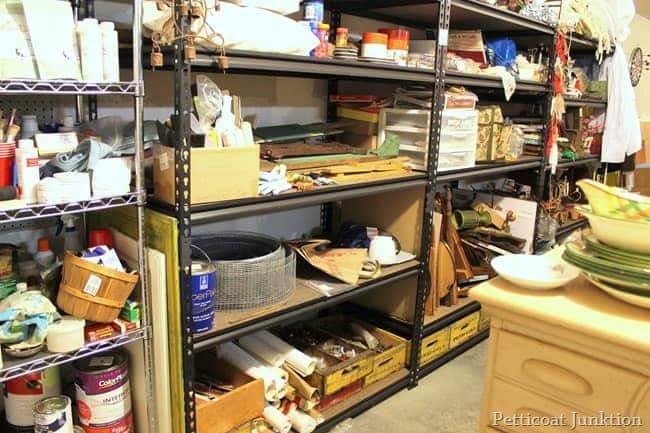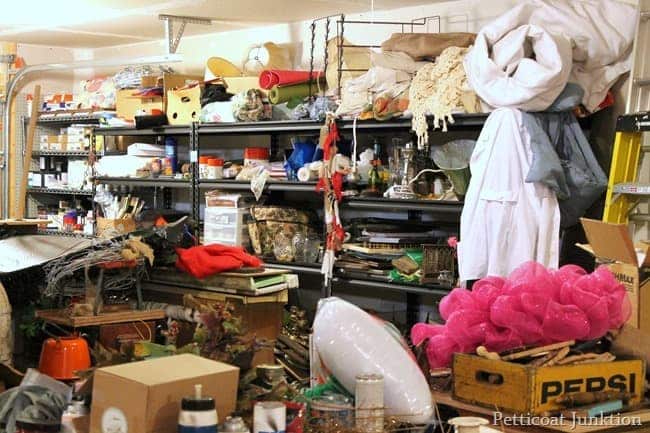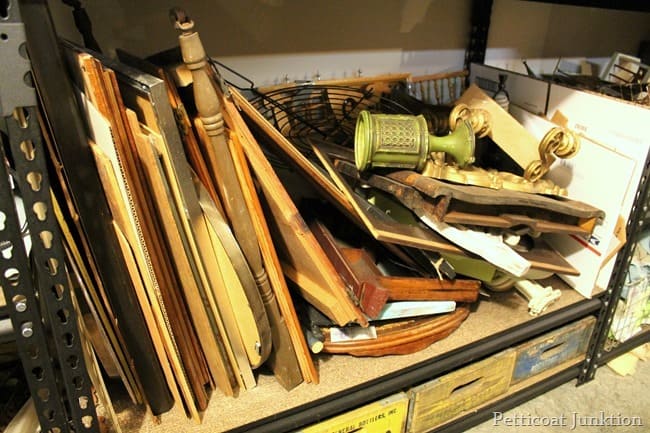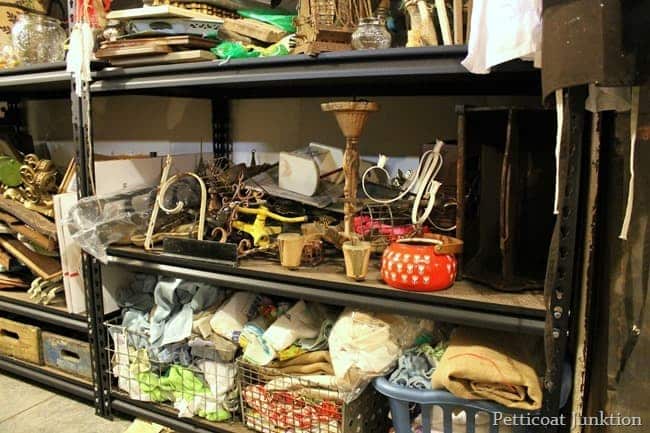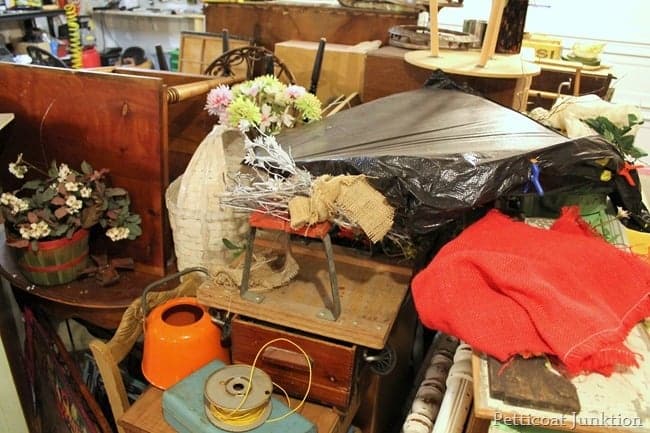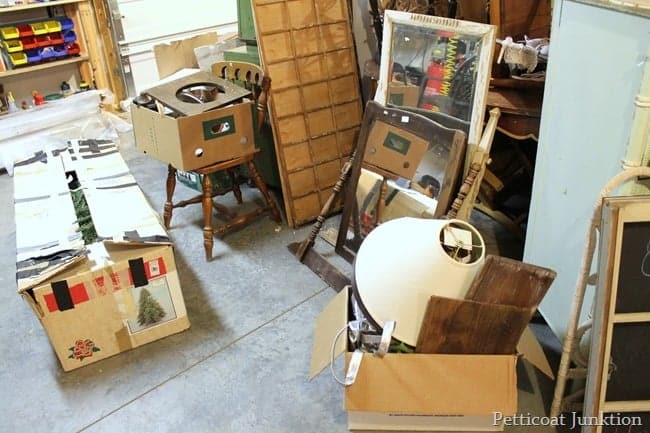 In my defense…ok….there really is not defense.
The Christmas stuff that I did take down yesterday is in the workshop now.
The plan is to get all the Christmas boxes in the attic of the shed tomorrow, clean and organize the workshop, and paint something to share on Monday.
Wish me luck!
Any organizing tips for me?
Leave me a note below please.
I love hearing from you.
You only have to leave your name (first name is ok) and your email address, then your comment.
Your email address will not be shown on my blog.
Thanks for stopping by and have a great week,
Kathy