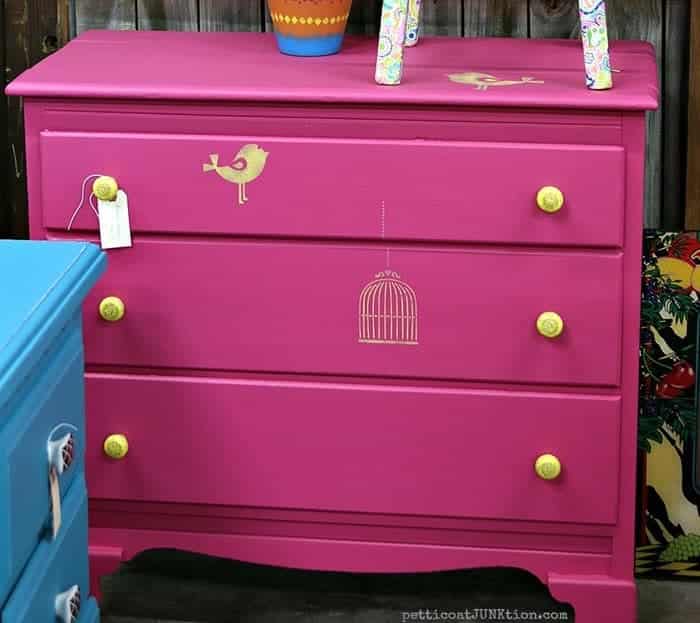 Bright Fuchsia Dresser
The bright fuchsia dresser was in the granddaughters bedroom at our house but it has been replaced by ……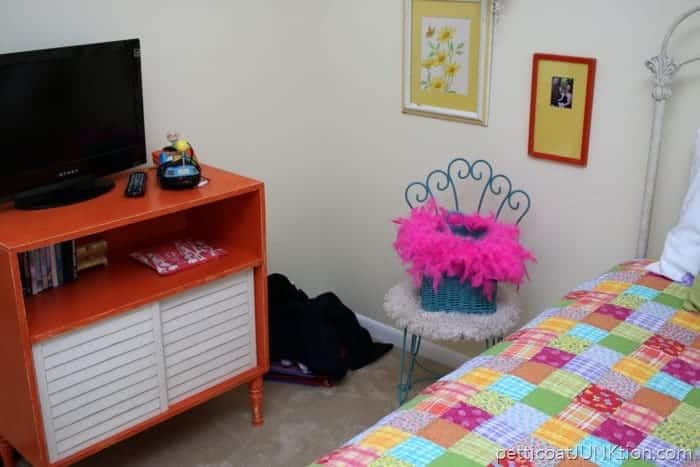 …the orange and white painted piece I picked up at My Favorite Junk Shop a while back. This photo was taken the day I showed you guys…. What Our House REALLY Looks Like. In the same post the fuchsia dresser shown in the first photo was sitting in our foyer. Some of you asked about the dresser so I thought I would fill you in. The fuchsia dresser was a project piece I painted for Behr paint and you can see the complete tutorial on their website by clicking here….Behr Designer Stories.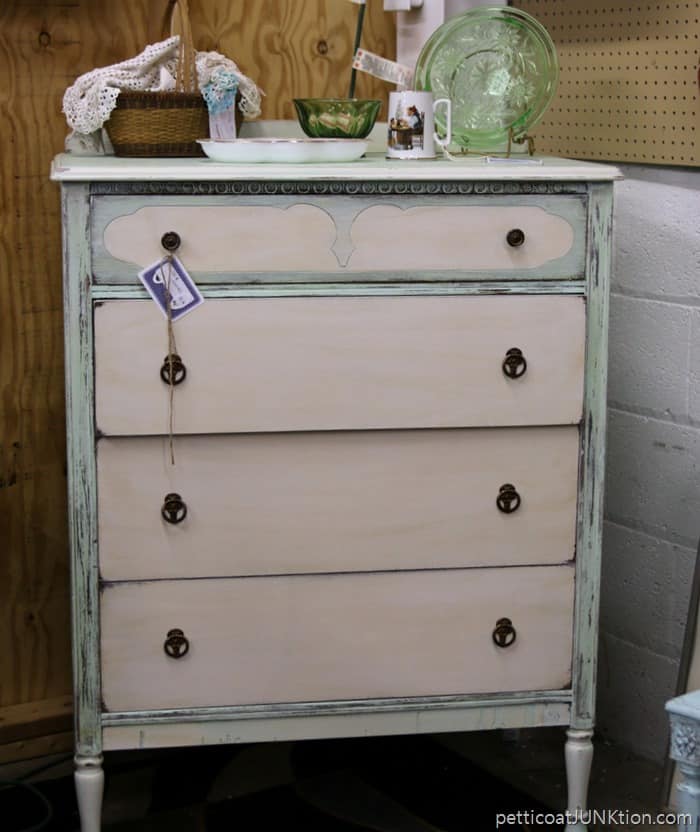 The day I took the fuchsia dresser to the shop I took photos of other painted furniture for sell. I like the two-tone look of this one. The distressed green paint is perfect. I like the white drawers and the dark hardware too.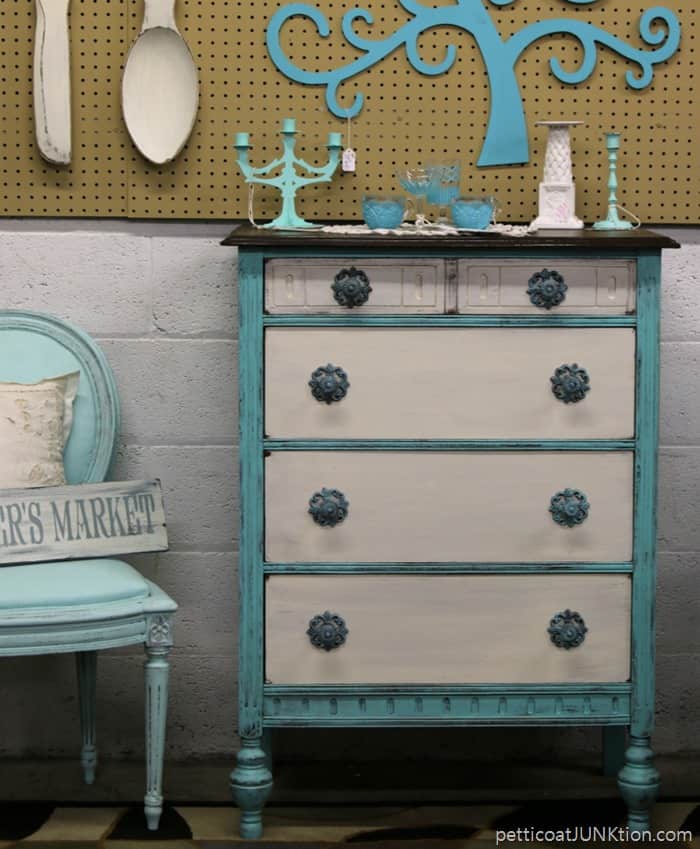 It seems two-tone was the paint technique of the day. The details on this piece are calling my name. Just look at those legs. You guys already know I'm a leg girl.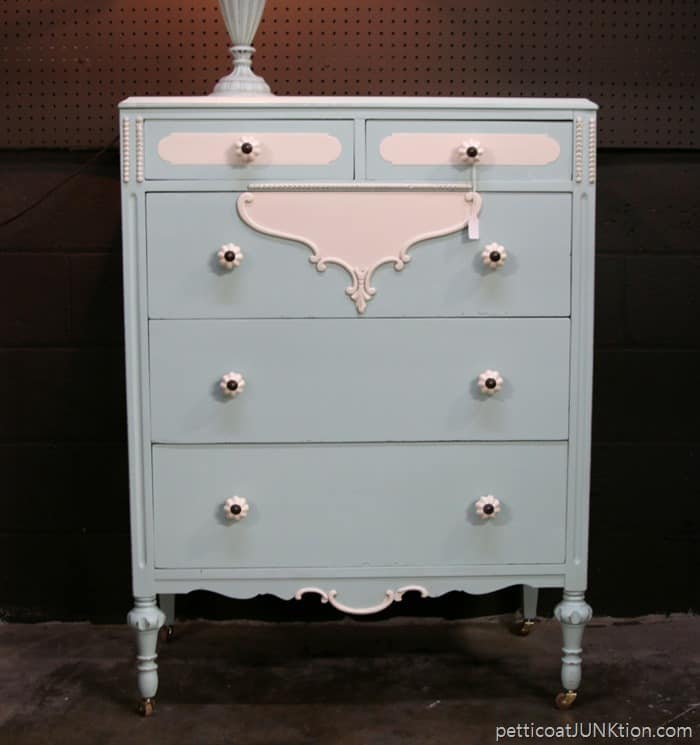 And this is a real beauty. It was painted by Erica who has a booth at the shop. This vintage piece also has beautiful details. I wonder what it looked like before the makeover?
Which piece did you like the best. Did you click over and read my stories in the Behr Designer Series?
That's it for today. See you tomorrow.