DIY Fail ?
I was so proud of myself when I painted this piece…..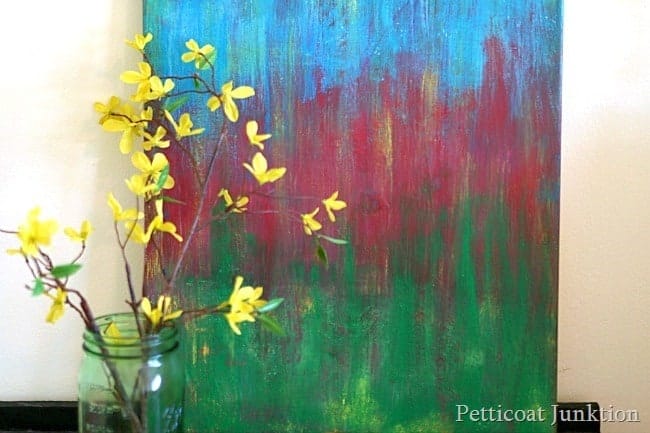 Man, I thought I was good….artist material even. I decided producing quality art was so easy I would try it again.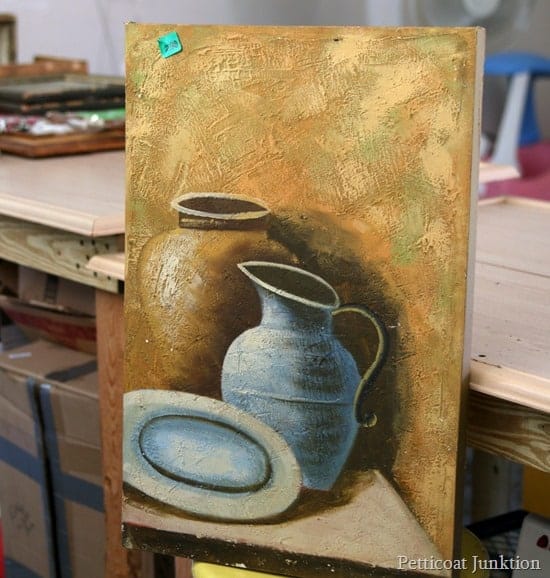 I bought this large painted canvas for about $3 at the thrift store. I'm doing a little redecorating in our bathroom and I thought I might create another masterpiece.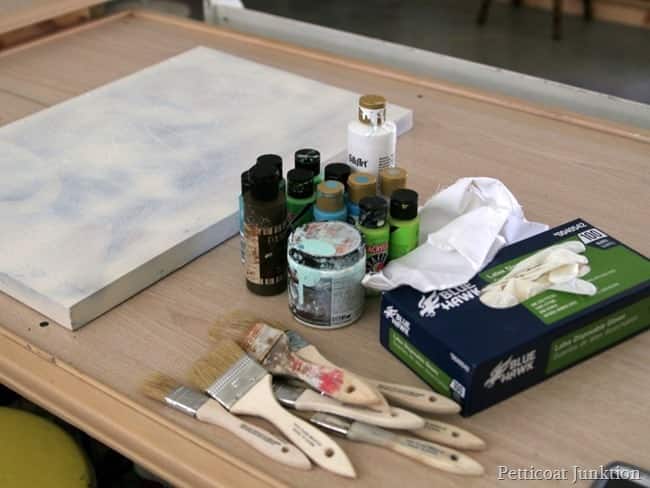 I first spray painted the canvas a bright white then gathered all my supplies.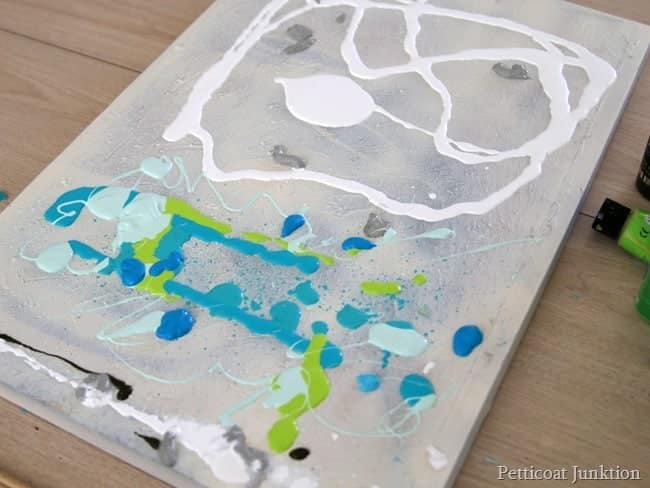 I poured paint colors in the general area of where I wanted the beach scene to be. All I needed was a little sand, blue waves, and the sky. I did learn in the first DIY art project to use several colors of paint and different shades of the same color. It really looks one dimensional with only one color for sand, one for water, and one for the sky.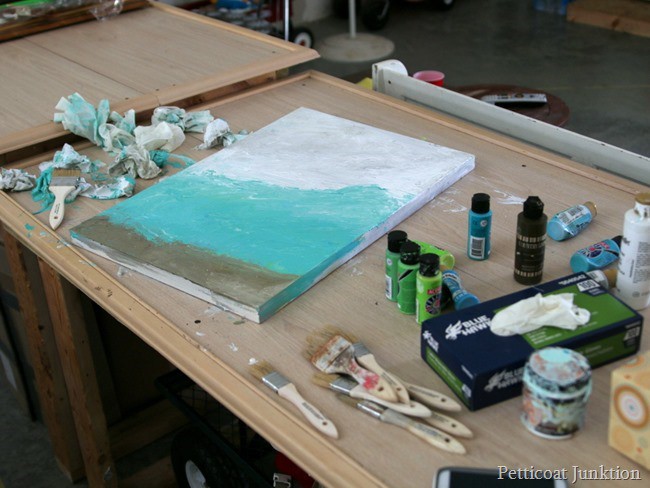 I tore up an old sheet and used small pieces of the sheet to do the painting. I keep a supply of old white sheets in the workshop and they sure come in handy.
Anyway, I didn't like the way the painting turned out. I was taking it to the house to hang in the bathroom and take a few photos. I decided to do this post about the fail. When I walked out of the workshop with it the JTS said "I really like that"….and he was serious.
I said "really"….he said "yes". I decided to ask you guys what you thought of my artistic efforts.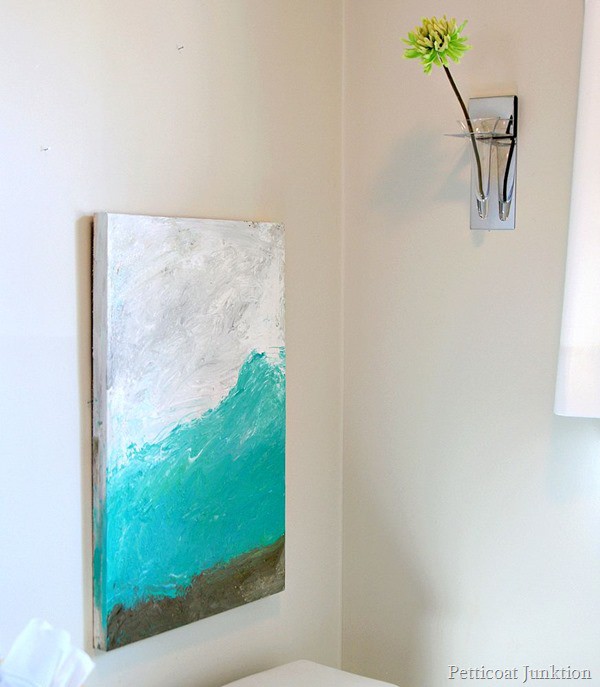 Art Project DIY Fail ?
Don't worry, you can be honest…in the nicest way possible of course. So do you like it or is it a fail?
See you tomorrow, Kathy
Find my favorite DIY Products here.
Click here to receive Petticoat Junktion by email for free!