Beach Break!
I didn't share on the blog that I was going on vacation for a week.
Sometimes I worry about giving out too much info. You hear so many crazy things these days…
I wrote a couple of posts before I left town and scheduled them to publish while I was sitting on the beach
So that's why there wasn't any furniture makeovers or craft projects the past few days.
I have to get busy, I missed it!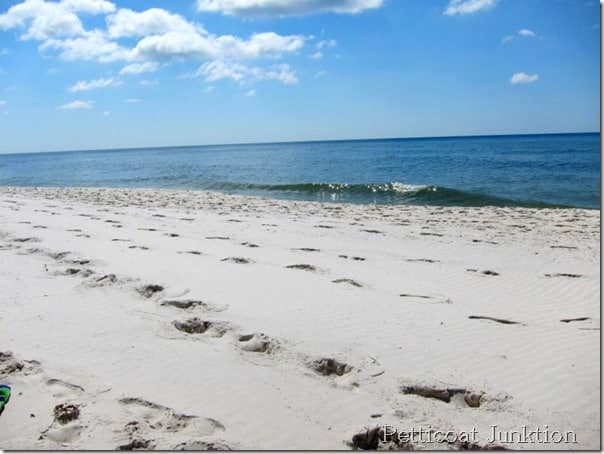 The beach at Perdido Key, Florida.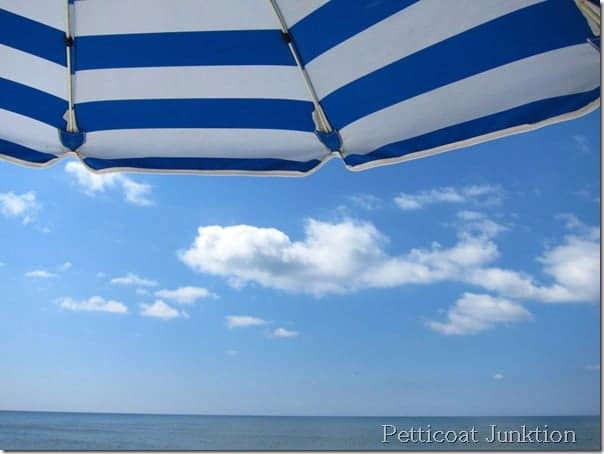 Sitting under the umbrella, in nice cushioned lounge chairs, sipping drinks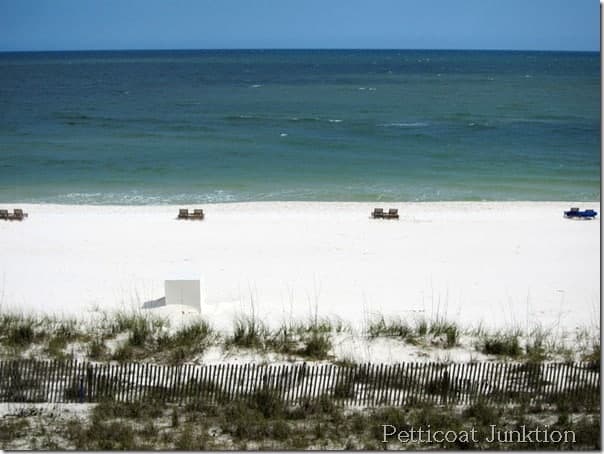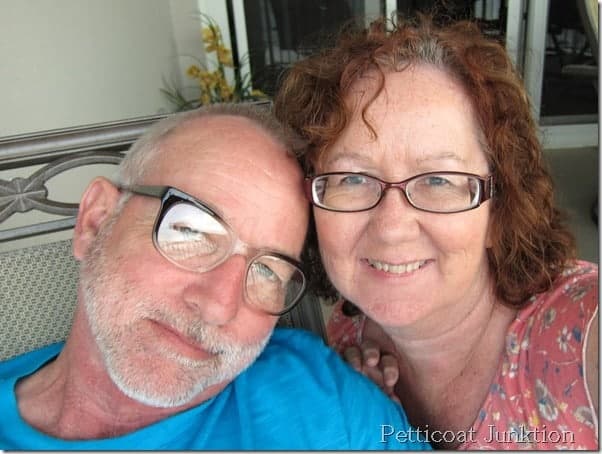 The Junktion Technical Specialist and I vacationed all by ourselves. Just us two, nice and calm and casual.
Usually it's a family affair with anywhere from 4 to 20 of the Owen Clan descending on the unsuspecting gulf coast.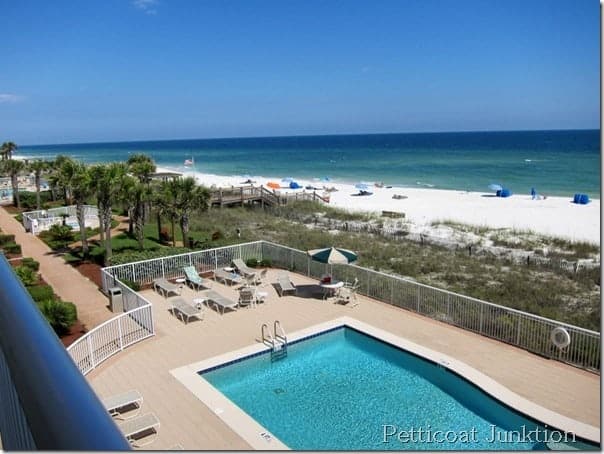 To say the weather was a little cool would be an understatement.
The temp was ok but there was a cool wind blowing at times.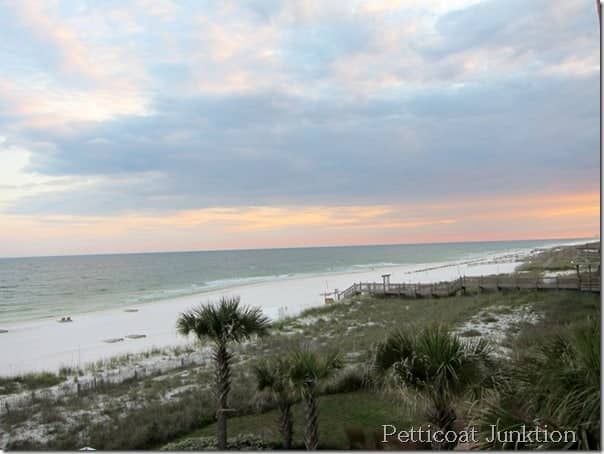 I love going to the beach and have been making some cool beach signs and painting beach inspired furniture.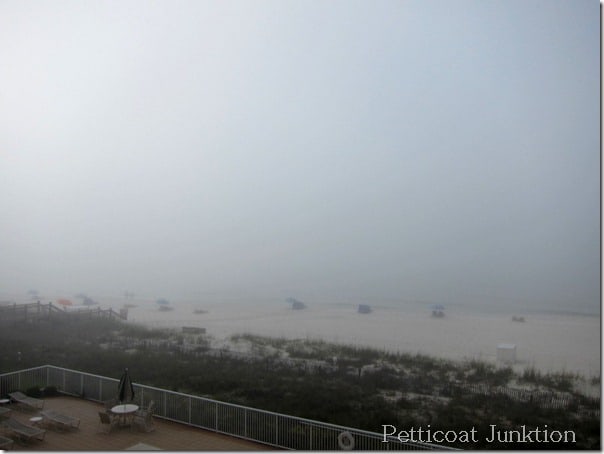 We woke up one morning to fog……really…..at the beach?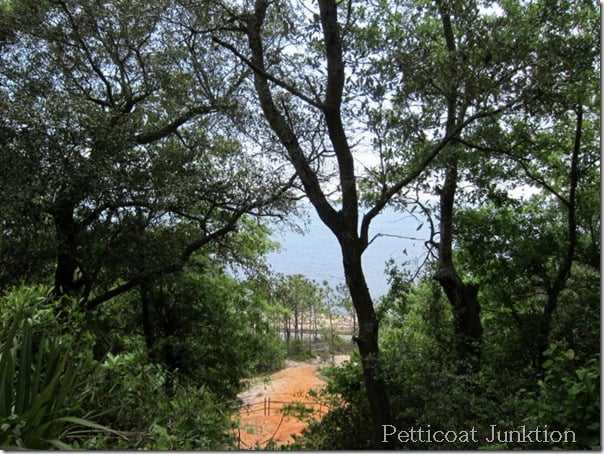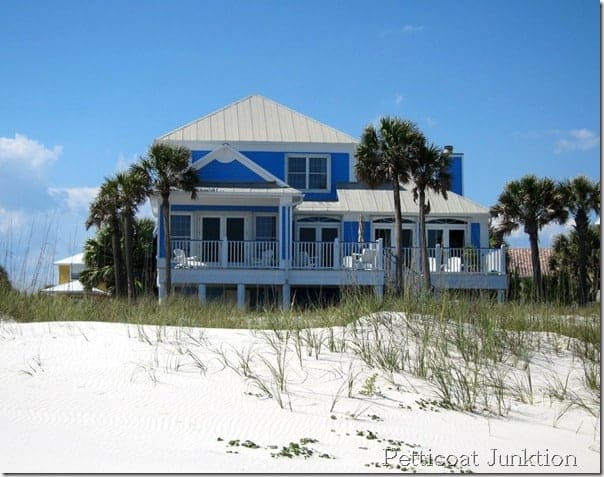 There are a number of beach houses along the coast and I picked this one out for myself….in my dreams.
Love the blue and white.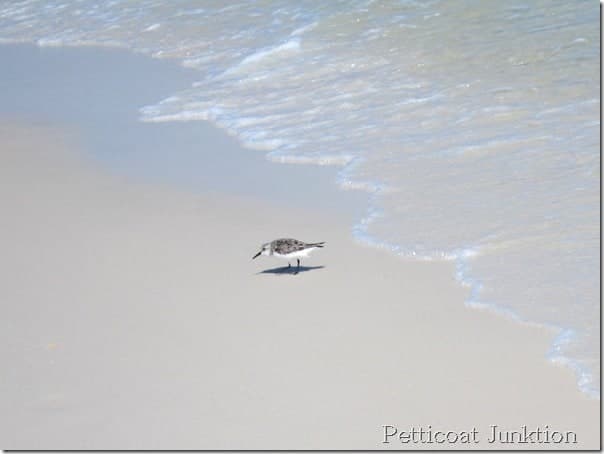 The sandpipers run up and down the beach all day.  They have long legs and they move 90 miles an hour. I'm not joking.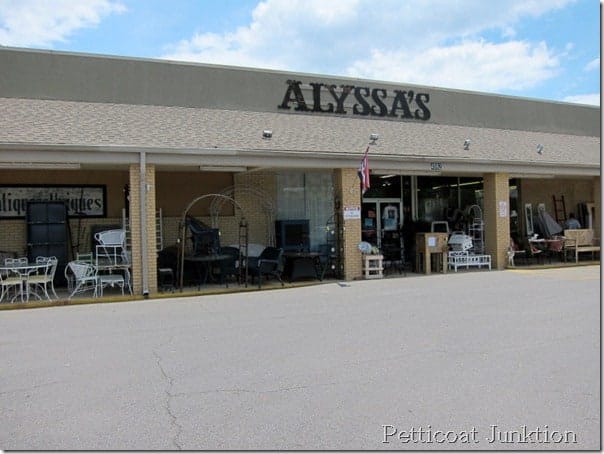 Some of you know that the JTS and I lived in Pensacola and Pace Florida for a few years.
It was during this time that I first rented a booth and started selling my painted furniture at Alyssa's Antique Depot in Pace.
I visited Alyssa and the shop this week and I have some photos of the shop to share with you next week.
Alyssas has grown by leaps and bounds and is now 25,000 sq. ft. of antiques, crafts, new home décor, postal center, and more!
Where are you going on vacation this year?
I love hearing from my readers, and I read all comments.
You can leave a comment at the bottom of this post by clicking comments under the social media icons.
I give this info because I had a friend tell me she didn't know how to leave a comment.