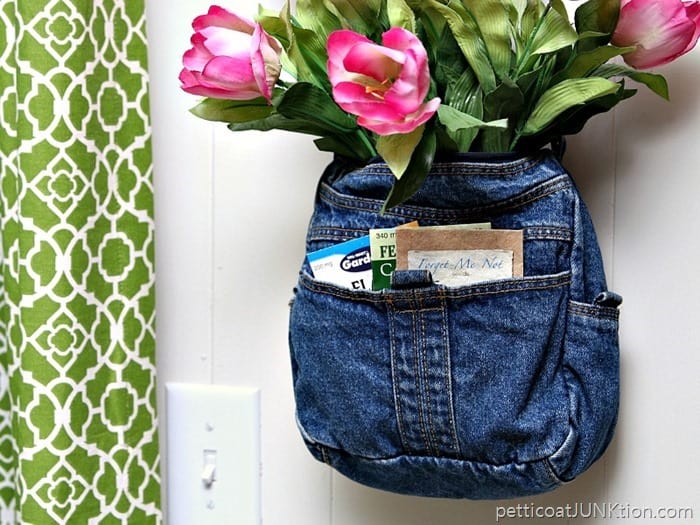 DIY My Spring Home
Welcome to the first Hometalk DIY My Spring Home and Garden Blog Hop.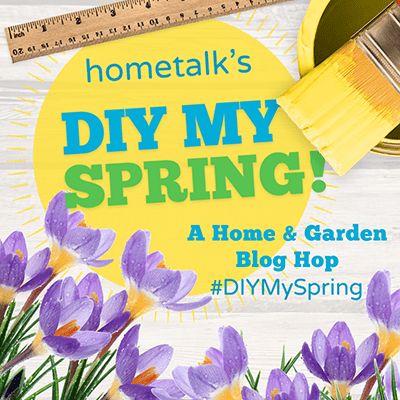 Are you guys as ready for Spring as I am? Yep, I thought so. When I think of Spring I see tulips, daffodils, green grass….you get the picture.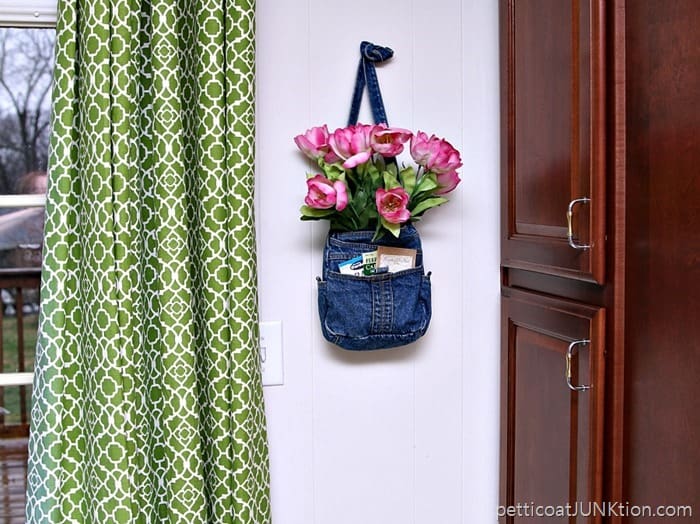 So for DIY My Spring I put together a cute little wall (or door) hanging using a few thrifty finds.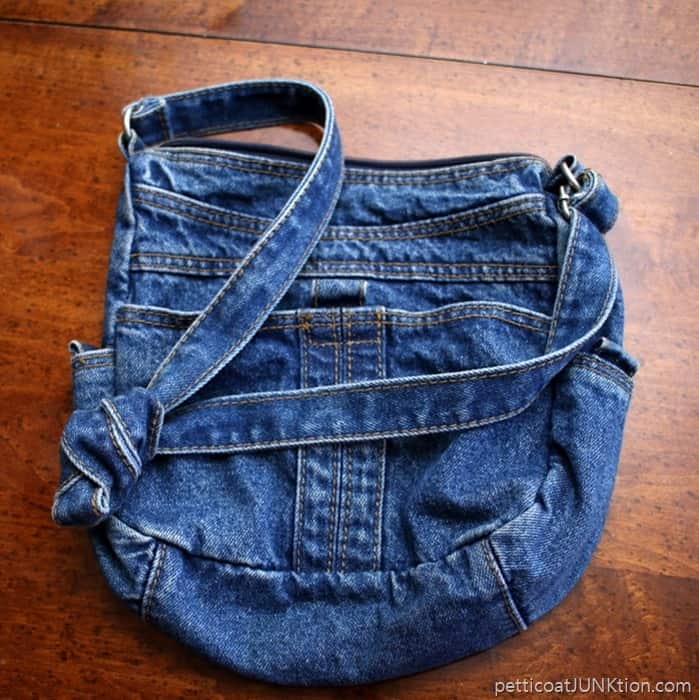 I started with the denim purse from Goodwill.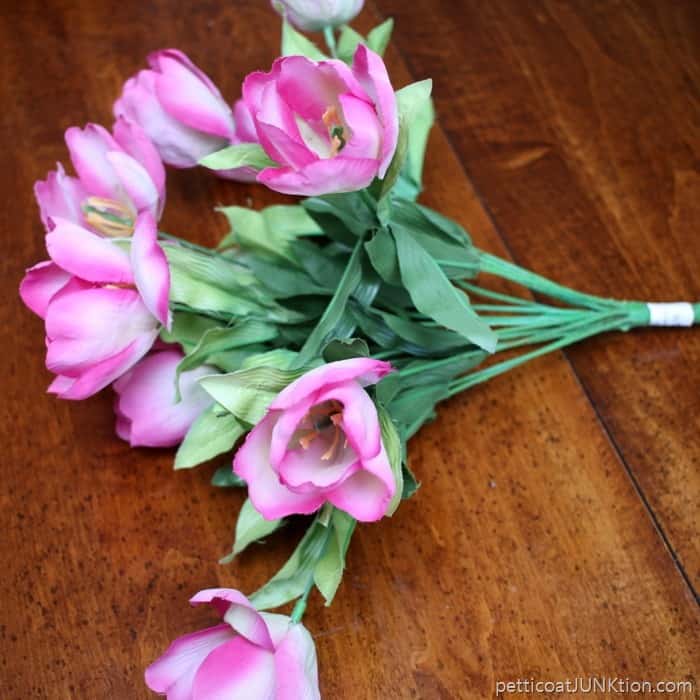 Added the tulips from the thrift store.
And the flower seed packets I found in a drawer in my workshop. They've been hanging out there for a while waiting on their time in the Sun….or in this case….in the bag…..pun intended.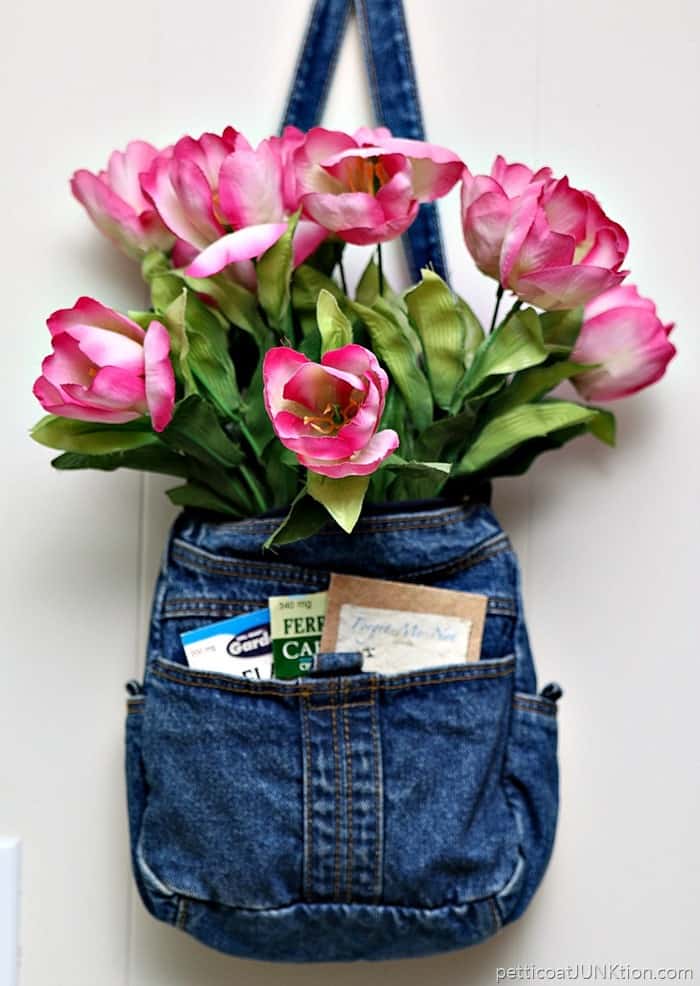 It took me maybe 5 minutes to put the project together. And the cost, maybe $3 max. You gotta love that.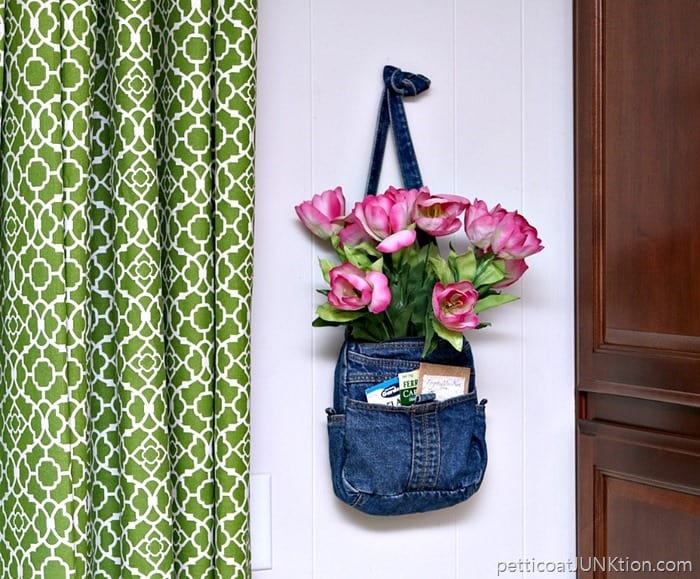 I was going to hang my new creation on the front door but the whole porch needed a little sprucing up and I wasn't feeling it. I replaced three decorative vintage plates on our dining room wall with the bag of flowers. It looks pretty good there. What do you think? Ready to take the hop. I am. Just click those photos below, and enjoy! Be sure and look for the hashtag DIYMySpring on Facebook, Instagram, Twitter, etc.