This wreath is made with artificial flowers of all types and colors glued to a grapevine wreath.
The wreath I made over the weekend is a bit different from the kind I usually make. For this wreath, I pulled out all the stops and used an assortment of artificial flowers from my tote of thrifted flowers.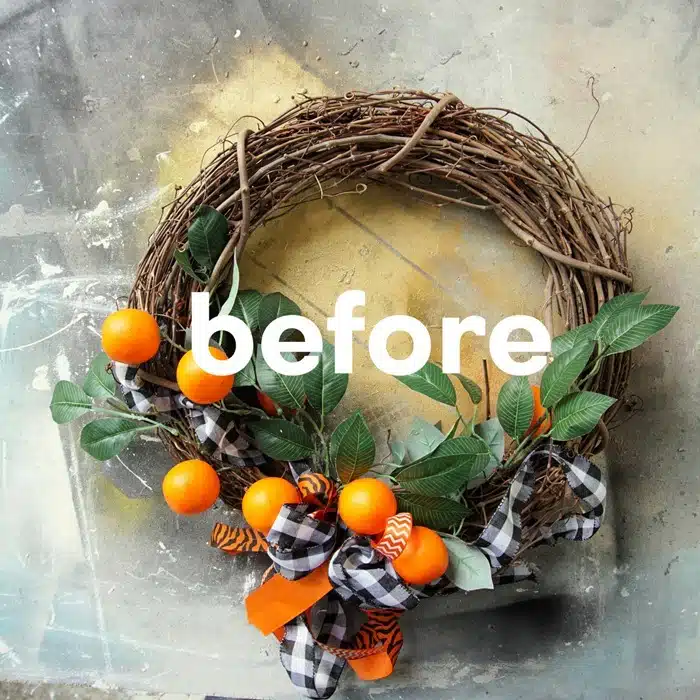 I have grapevine wreaths in all sizes, shapes, and styles. I pulled this one with the oranges and ribbon (Fall decorating) from the shelf and stripped all the stuff from the grapevine wreath.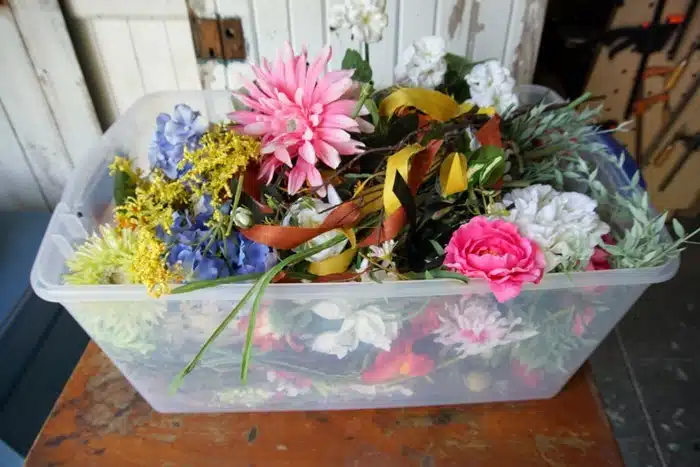 I have a tote packed full of flowers I bought at thrift stores or from craft stores when they were on sale. Some of the flowers are from old, outdated grapevine wreaths I purchased and then stripped of flowers.
I took out the brightly colored Spring and Summer looking flowers to work with.
My first thought was to glue the large greenery stem to the grapevine wreath as a base for the flowers.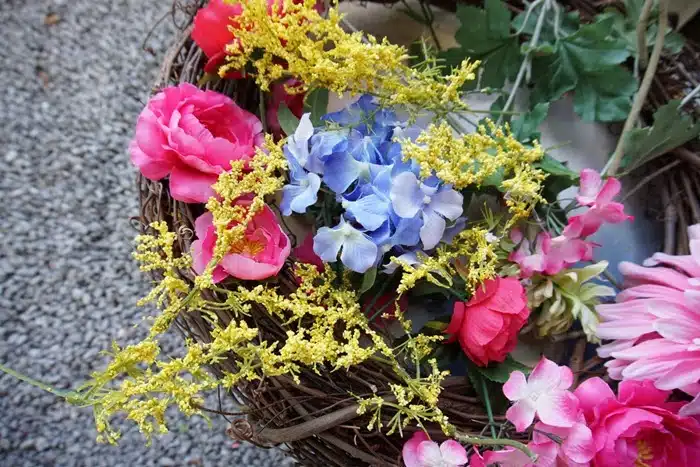 Then I changed my mind. I found the bright yellow sprigs of something? and decided to use them along with a few green leaves to fill in around the flowers once I glued them to the wreath.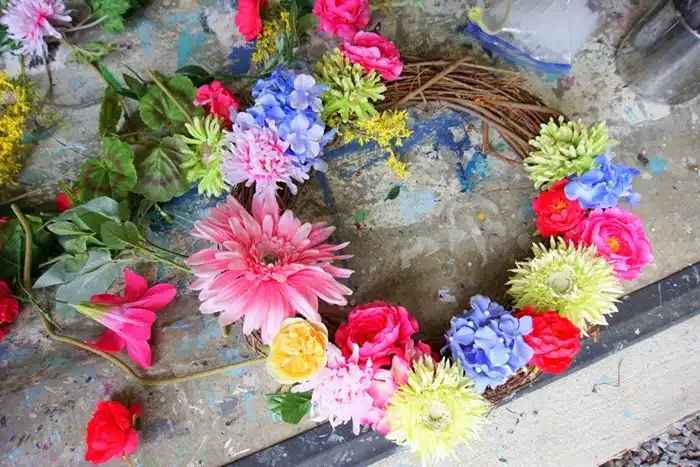 I first cut the stems from the flowers and laid them out on the grapevine wreath in what I thought looked like a pleasing arrangement.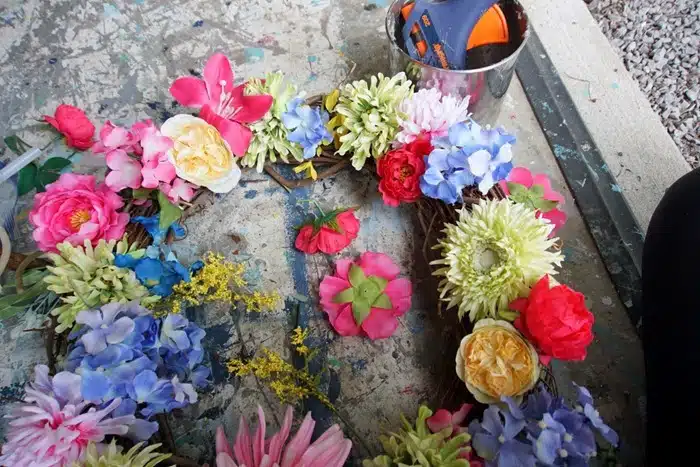 Then I began gluing the flowers in place with my hot glue gun. Of course, as usual, I changed up the arrangement as I worked. After the flowers were all in place, I filled empty spaces with a few green leaves from the cut flower stems and the yellow stem thingies (I still don't know what to call them).
And this was the outcome. I love the wreath, and I've never been a fan of the craziness of the different kinds of flowers and colors. But I'm a fan now.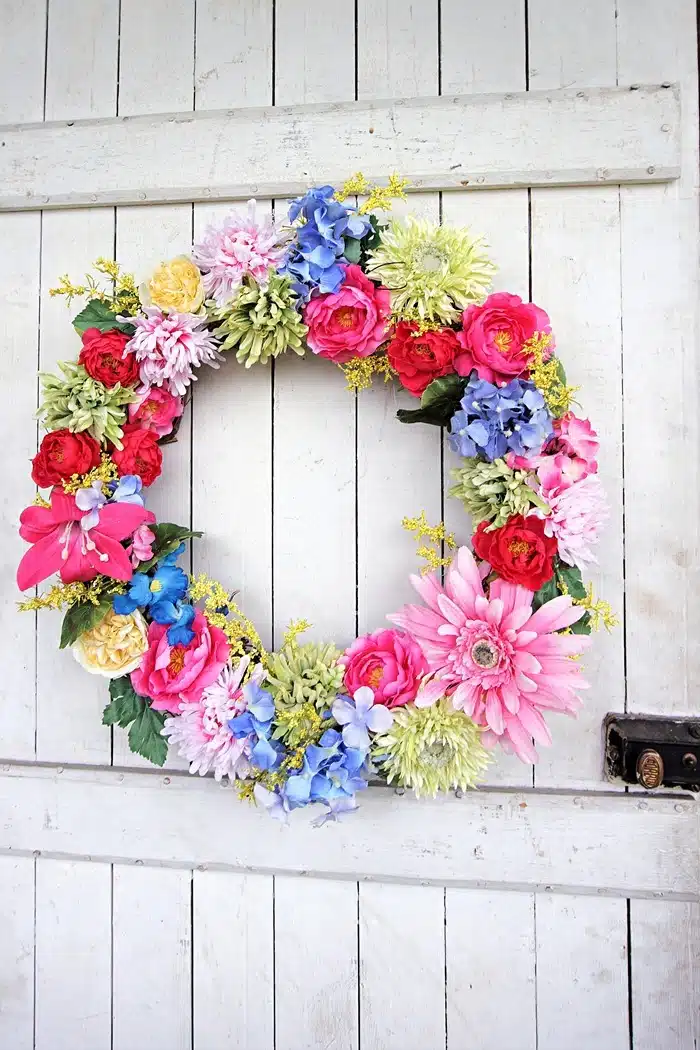 I saw a photo online or in a magazine recently with a mixture of flowers and colors, and that is what inspired this wreath. I wish I could remember where I saw the inspiration piece.
It is so sweet…..but what do you guys think? Yall are the people who count.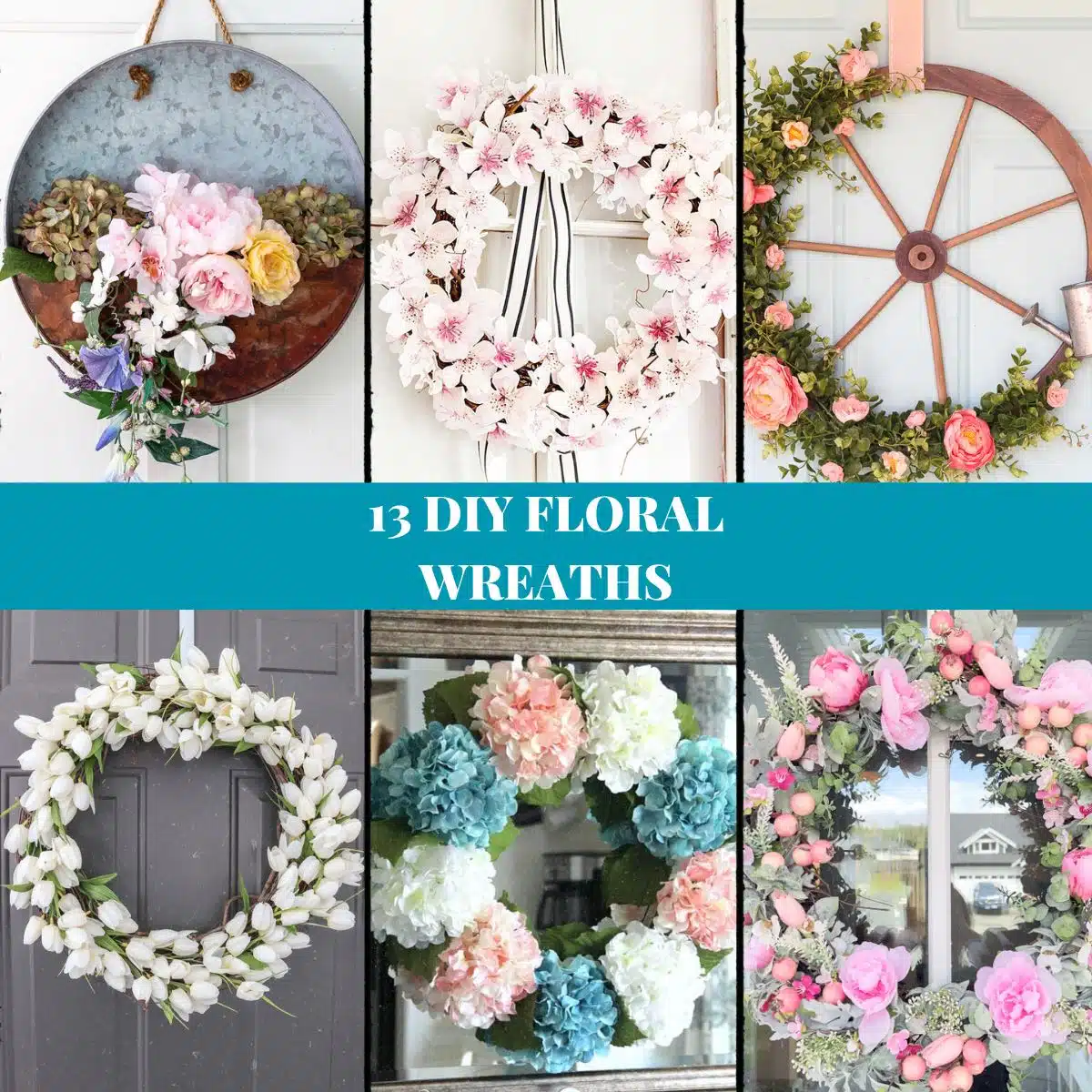 Find 13 DIY wreath ideas here...13 Blooming Beauties: DIY Floral Wreaths For Spring And Summer
Leave a note if you have time and thanks for being here, Kathy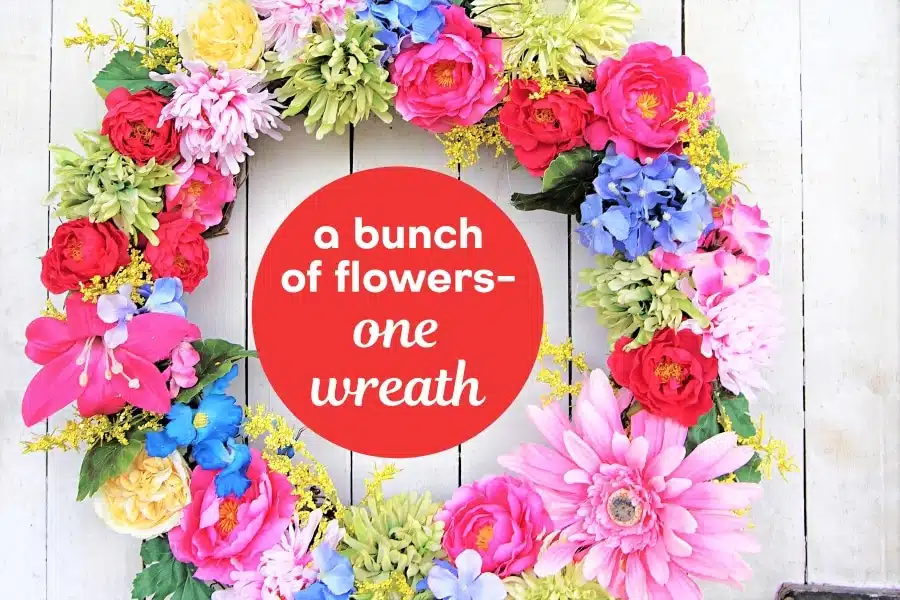 Author: Kathy Owen (Petticoat Junktion)
Kathy is the founder of PetticoatJunktion.com, a home décor blog focused on repurposing and upcycling furniture, old hardware, rusty stuff, and thrifty finds into unique home décor. Kathy's projects have been featured on the Home Depot Blog, Plaid Crafts, Behr Designer Series, and in numerous magazines. Read more about Kathy here.