The list of things you can use to make a Christmas wreath is endless. I have used everything from compact discs to silver plate trays. Of course, grapevine and evergreen wreaths are in the mix too. When I'm ready to put a project together, I look around my shop, house, shed, and even the lawn for inspiration. These 13 DIY Christmas wreaths are some of my favorites...
1. Grapevine Wreath With Christmas Decorations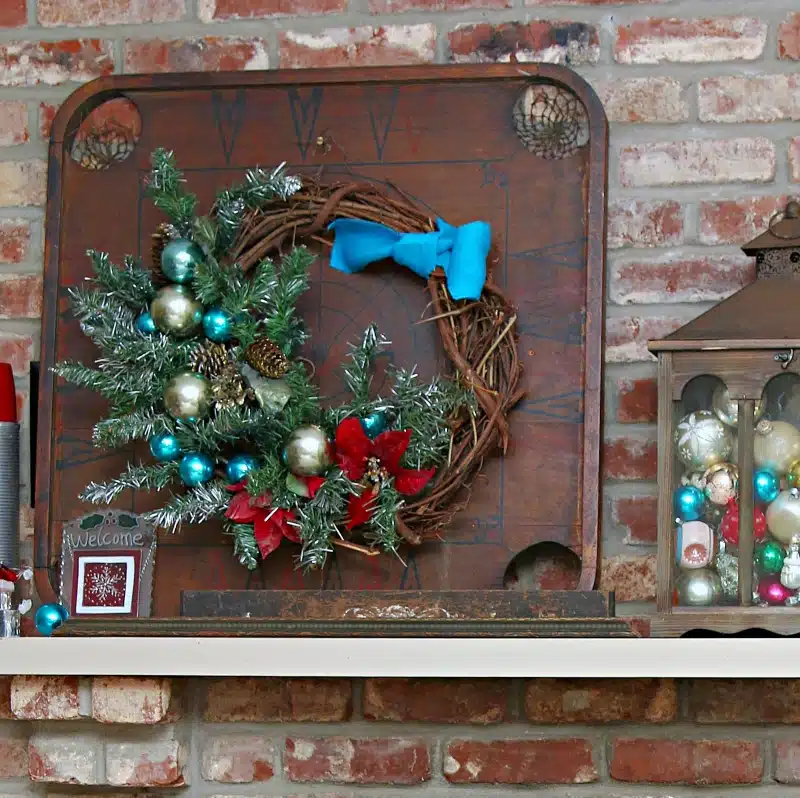 Add a few branches of faux greenery and colorful Christmas ornaments to a grapevine wreath using hot glue and you have a winner. Hang the wreath from a wood game board and place it on the mantel as the focal point of your fireplace.
2. Plaid Wreath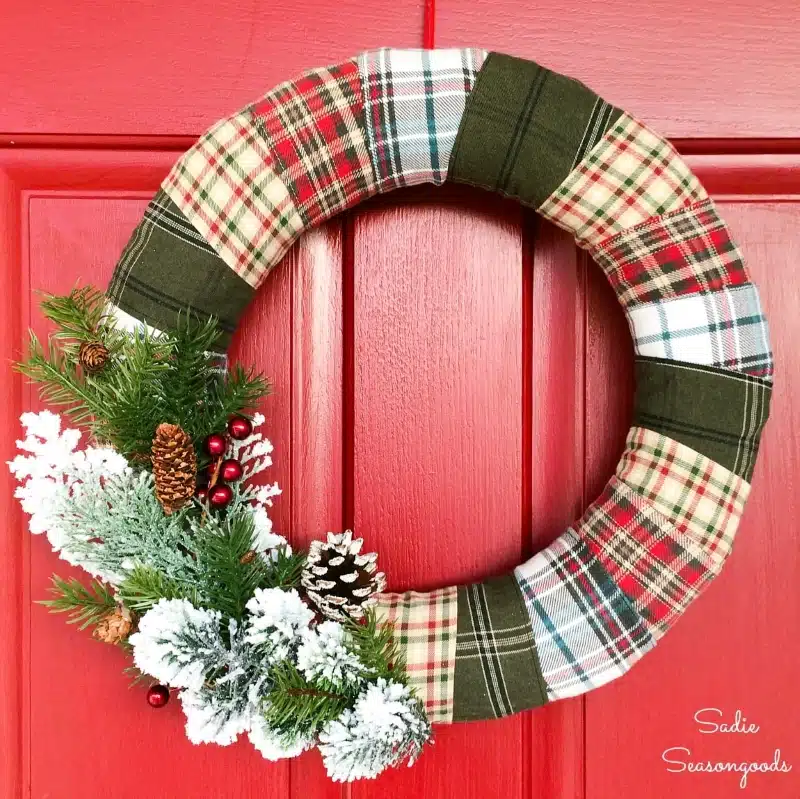 Sarah, Sadieseasongoods, made this plaid wreath using flannel shirts from the thrift store. The combination of plaids she selected is perfect. The festive Christmas greenery could be switched out next Fall with colorful leaves.
3. Compact Disc Wreath
When you have a large container of compact discs that are old-fashioned and obsolete, what do you do with them? Glue them together to make a wreath. Add seasonal decor. In this case, I added a bit of greenery, white berries, and a black and white ribbon for Christmas.
4. Teardrop Christmas Wreath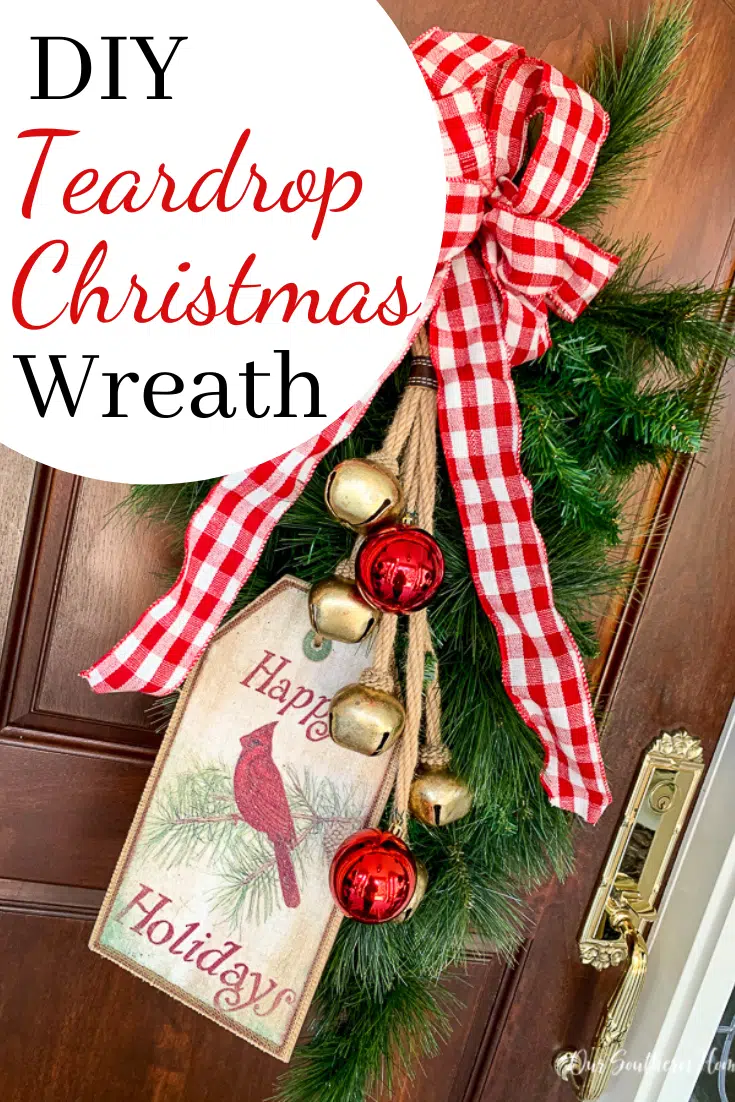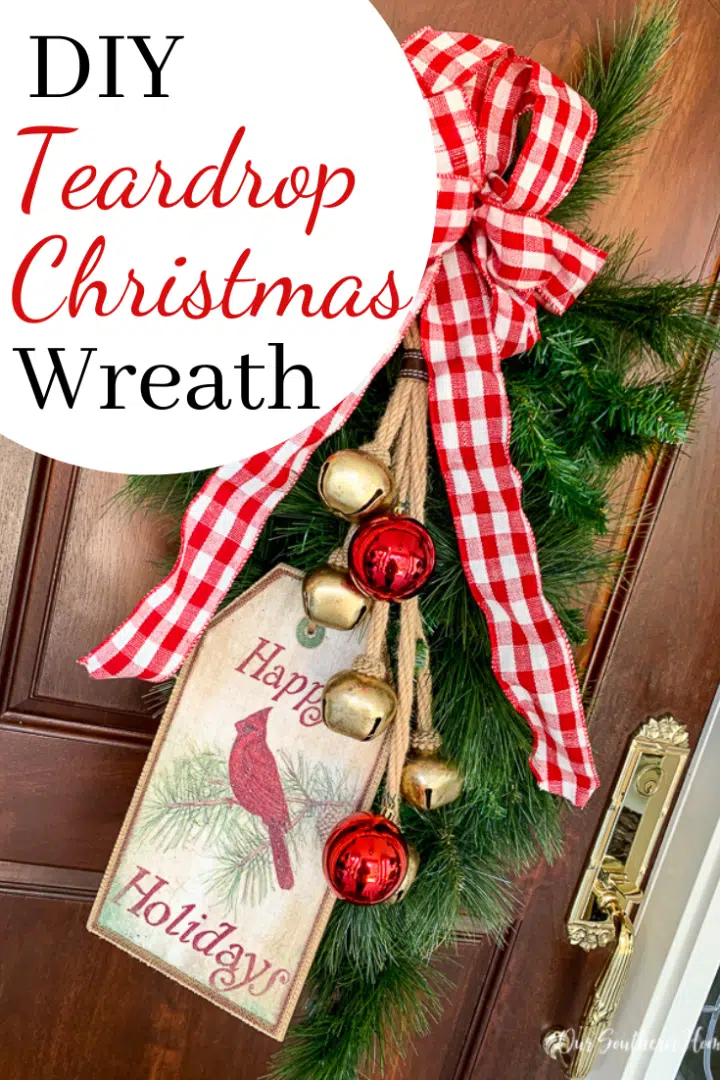 This teardrop swag Christmas wreath by my friend Christy features a holiday greeting tag. What a nice welcome for visitors.
5. Poinsettia Wreath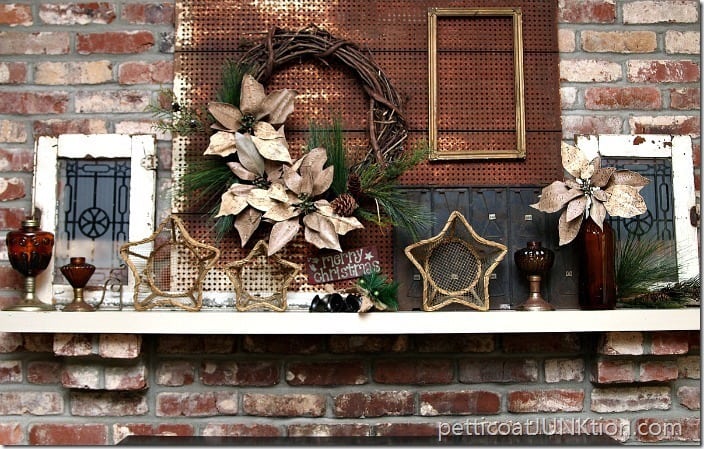 The Poinsettia blooms on the grapevine wreath are faux and they look like cork. I bought them at the Pottery Barn store in Nashville and thought they worked well with my neutral Christmas mantel.
6. Reindeer Wreath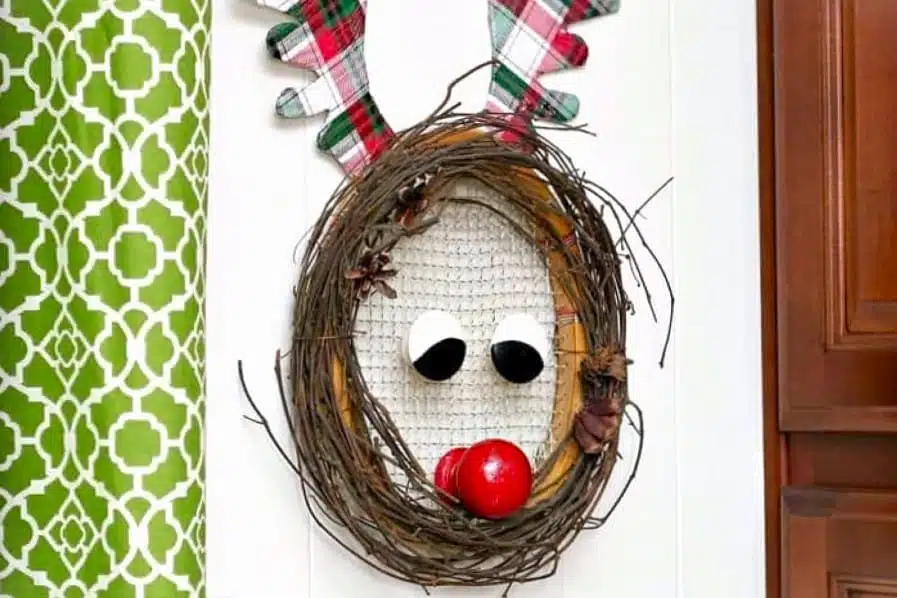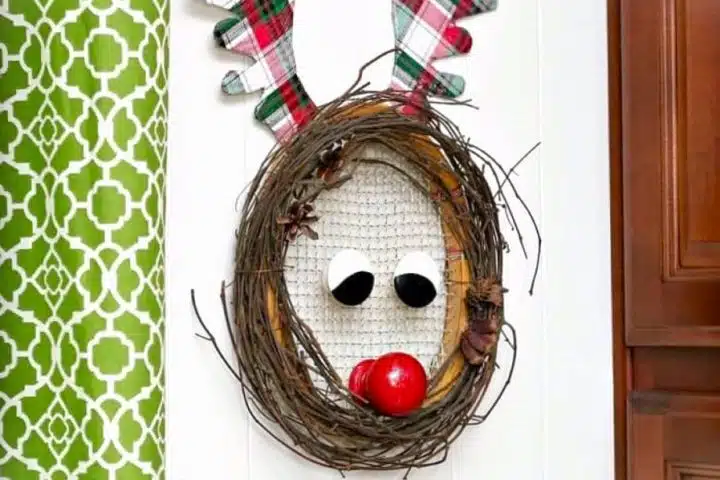 I made the reindeer wreath using a tennis racket and grapevine wreath. I twisted the small grapevine wreath until is fit the oval racket and wired it in place.
7. Metal Clamp Christmas Wreath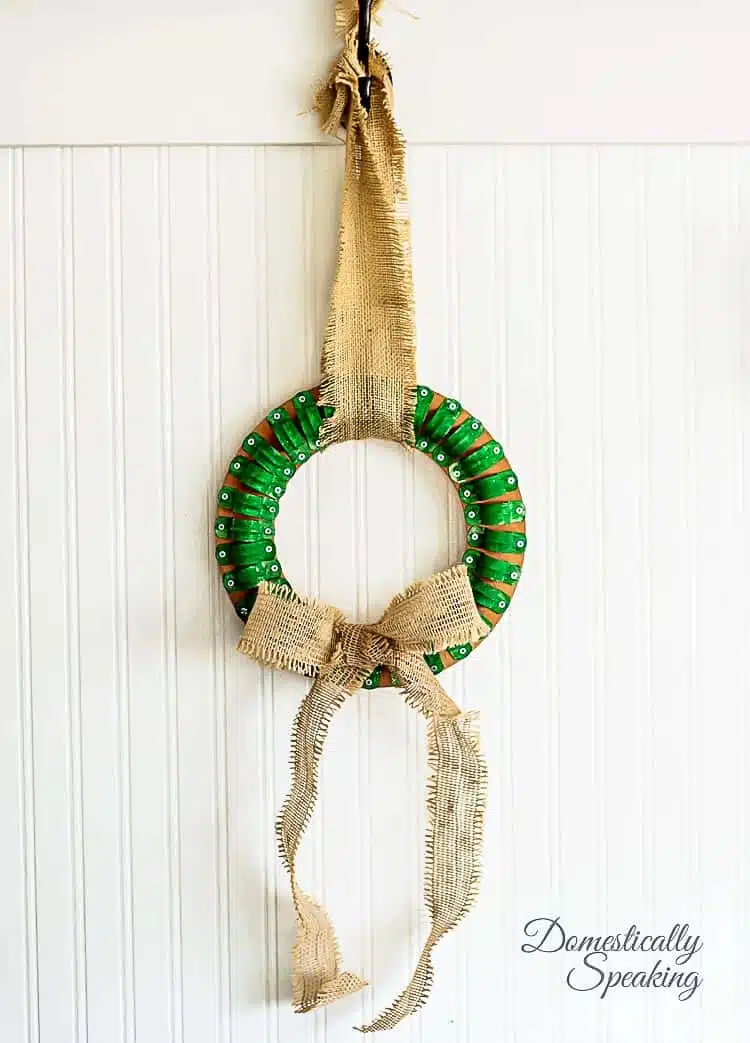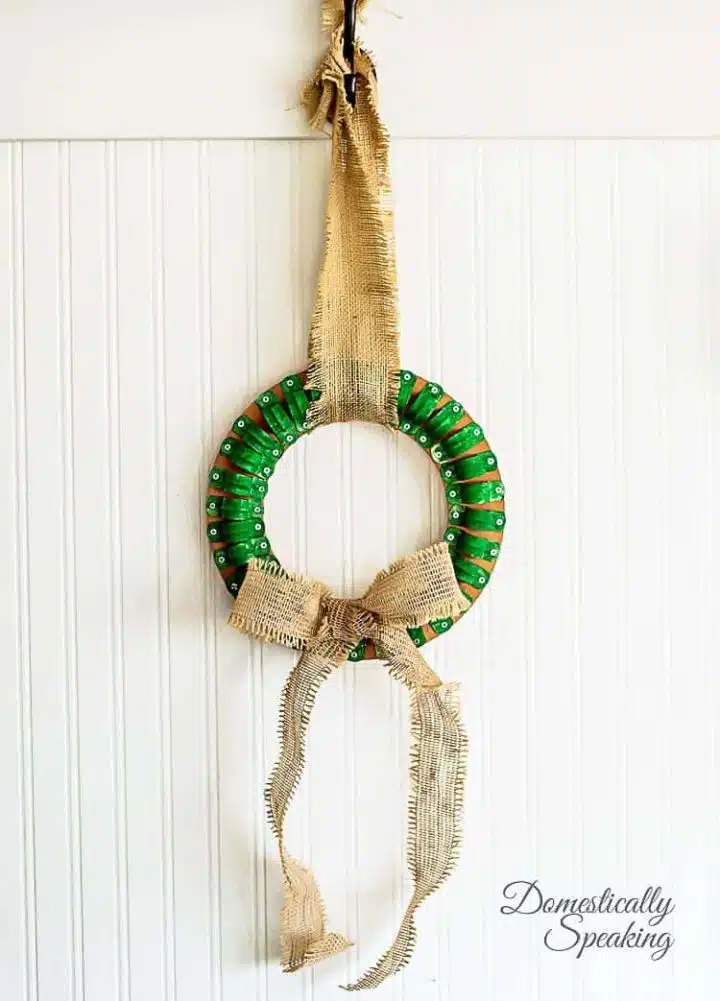 I'm in love with this wreath, and I would never have thought to use the items Maryann did to create this fun piece. She used metal plumbing clamps and spray painted them green. How cool.
8. Memories Hand Print Wreath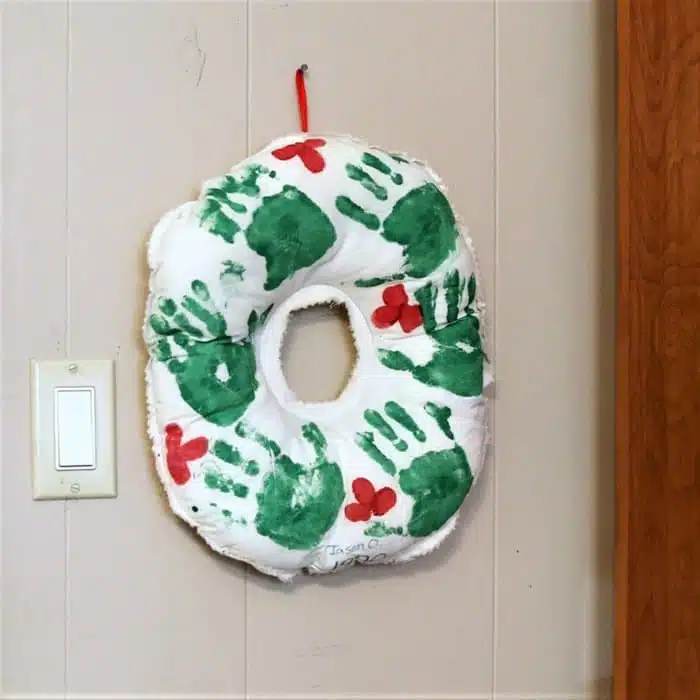 My son made this handprint wreath for me when he was in daycare. He had some fantastic teachers, and they were always making things. My son is now 40, and he probably made the wreath when he was 4 or 5. I think the date is on the back of the wreath. When I pull out the Christmas decor in a couple of weeks, I'll check.
9. Silver Plate Tray Chalkboard Wreath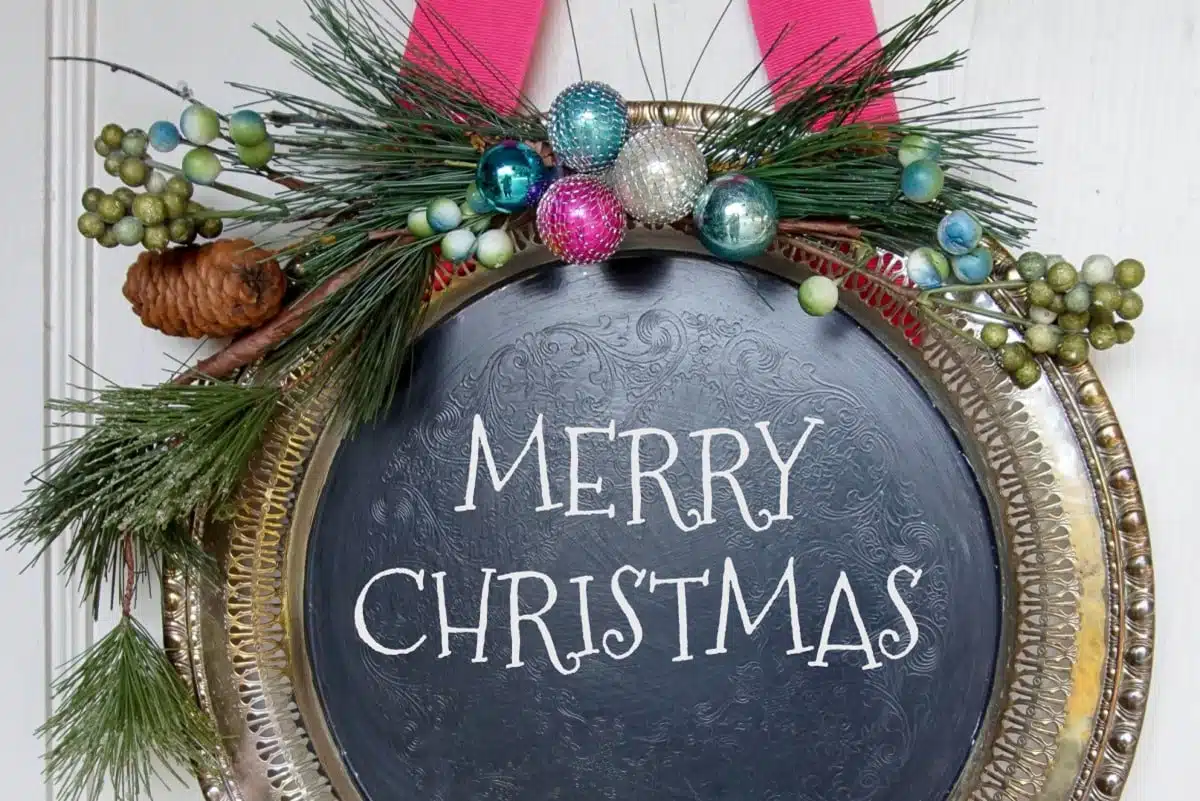 This is my latest and greatest DIY Christmas wreath. I used a silver plate tray and painted the center with chalkboard paint. I went a little non-traditional with the colors but I love the turquoise and pink!
10. Grapevine and Greenery Wreath
The long oval grapevine wreath is definitely different looking. I bought the wreath at the junkstore and it was covered in Spring flowers. Some were pretty and some weren't. I pulled all of them off and saved the best. Then I decorated the grapevine wreath for Christmas.
11. Greenery and Merry Christmas Sign Wreath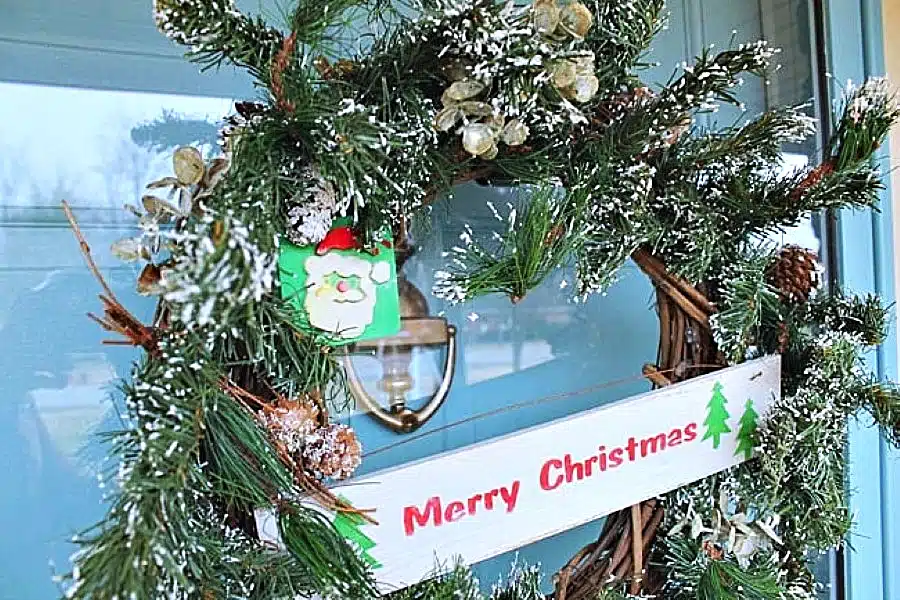 Wire faux greenery to a grapevine wreath base and then stencil a Merry Christmas sign to showcase in the center, or off-center, of the wreath. Add whimsical items like a Santa stamp.
12 Handmade Christmas Ornaments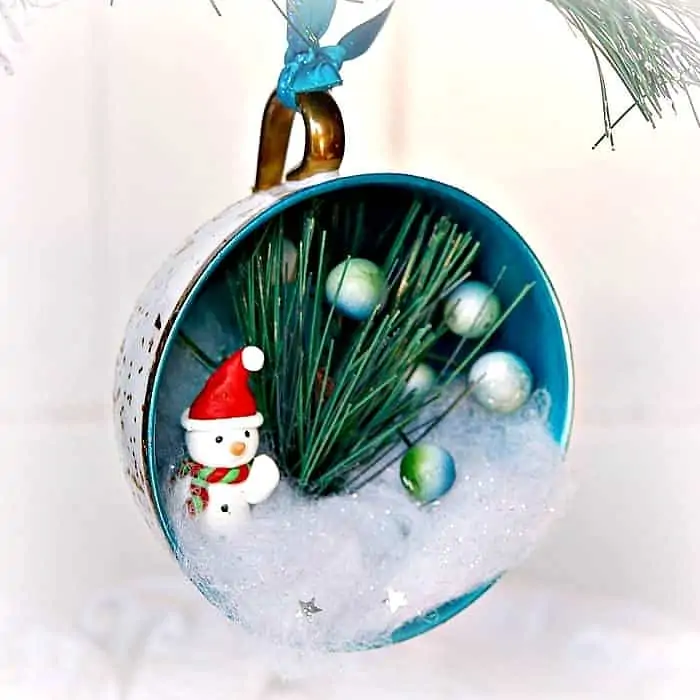 I like to make unique Christmas ornaments using things in my junk drawer, garage, workshop, closet....you get the idea. These are some of my more whimsical and fun ornaments.....
12 Easy To Make Christmas Ornaments To Hang On The Tree Or For Gift Giving
Vintage Christmas Decorating Ideas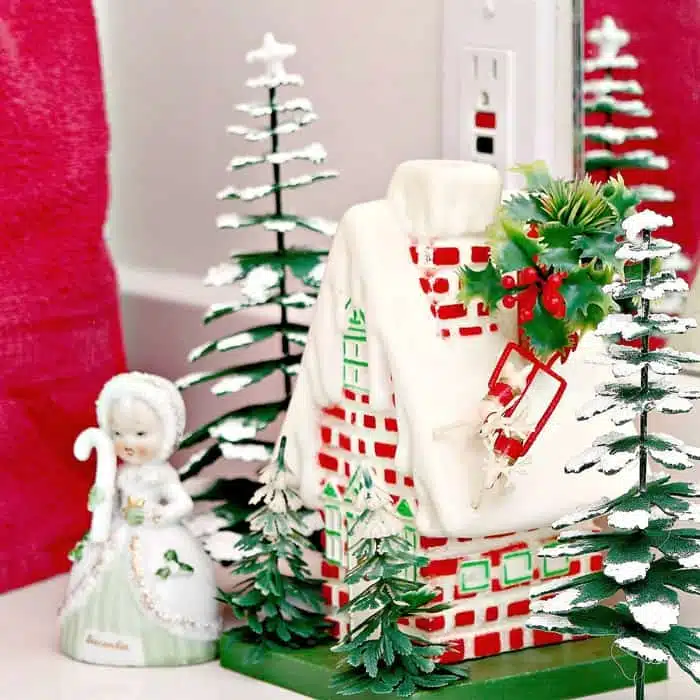 Bits Of Christmas: Shiny Brites, Christmas Houses, Vintage Decorations, Handmade Stuff, Chocolate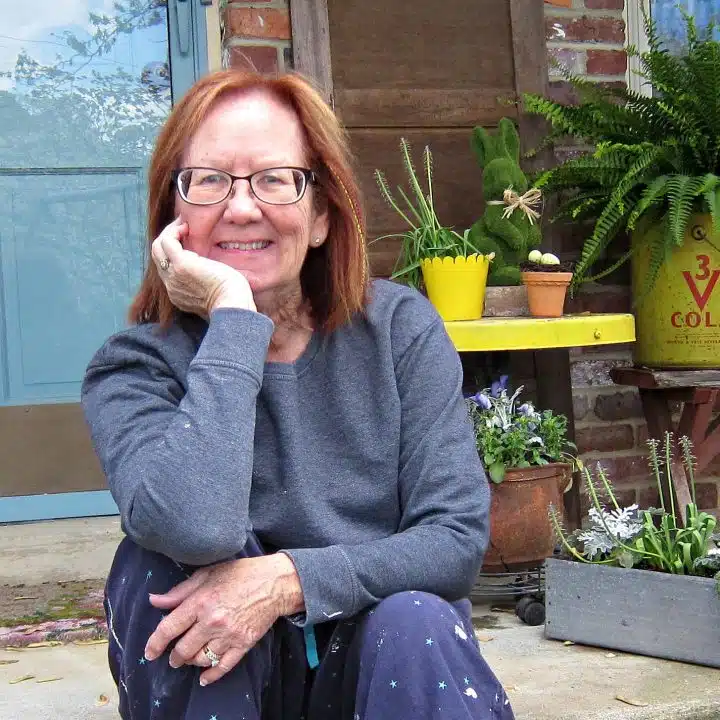 Author: Kathy Owen
Kathy Owen is the founder of the home decor blog Petticoat Junktion where she shares tutorials on painting furniture and upcycling thrifty finds into unique home décor. Her DIY projects have been featured on the Home Depot Blog, Plaid Crafts, Behr Designer Series, and in numerous magazines. Kathy's newest website is HappyHomeDIY.com