Paint A Blissful Beach Scene
I'm painting a beach scene on canvas and you can too. If you think you can't paint a flower or a cactus or a tree……you're wrong. Wait until you see what I painted. Oh, and I'm having a giveaway of paint and brushes at the end of the post. Just in time to paint the beach scene in July….free….live or on video replay on Facebook. You know you want to. I have three sets of paint supplies to giveaway to three winners.
I learned that just by following instructions on a short video I could paint something pretty to hang on the wall. I can slap some paint on furniture but we all know that isn't the same thing.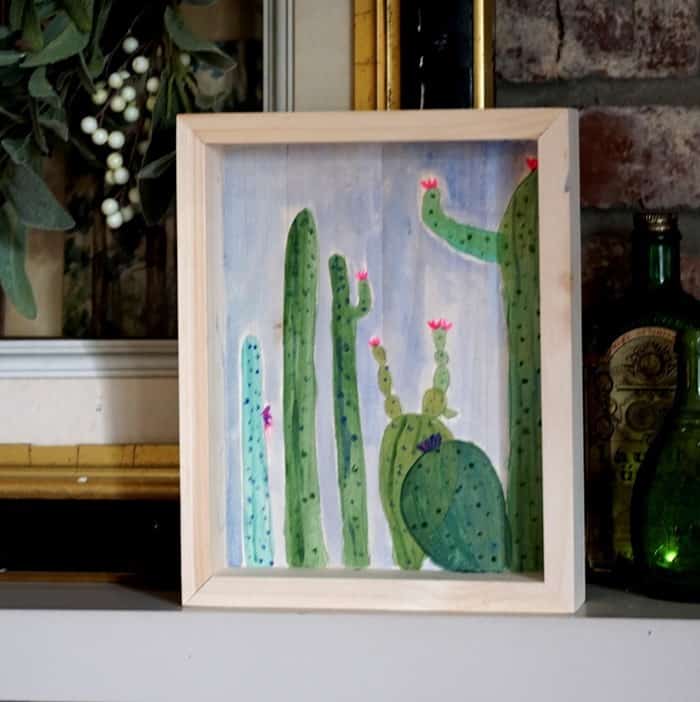 I painted the pretty cactus scene when I was at Plaid Enterprises in April. I get to go to Atlanta once a year and play with new paint products and other DIY supplies. I'm a lucky girl.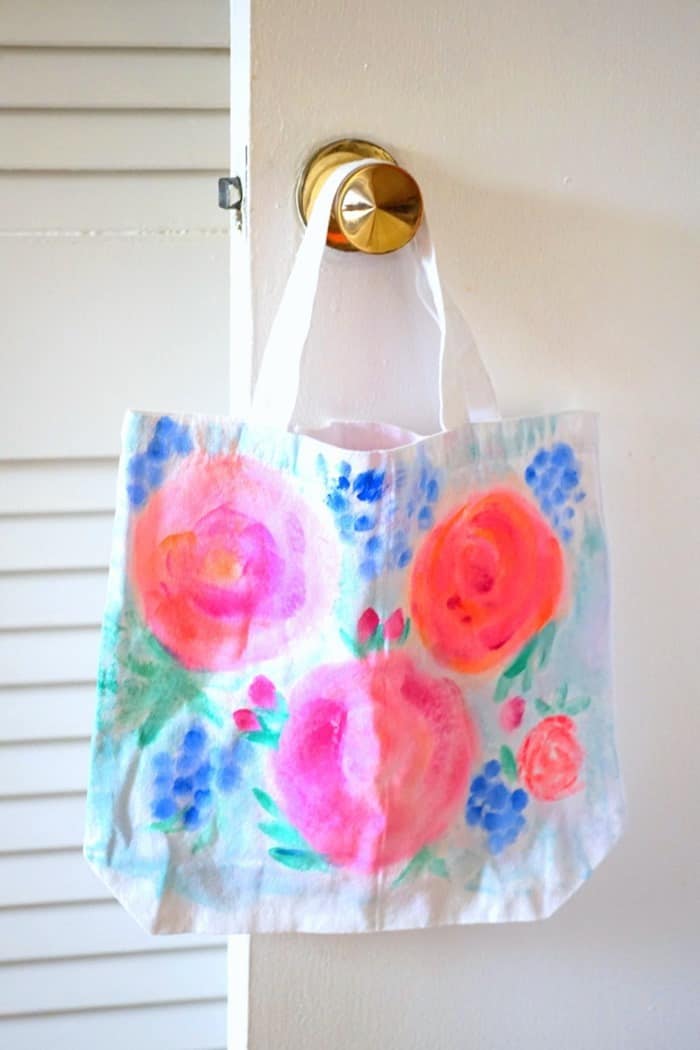 I also painted the pretty flowers on this canvas tote bag. I was really anxious about this one but it turned out great.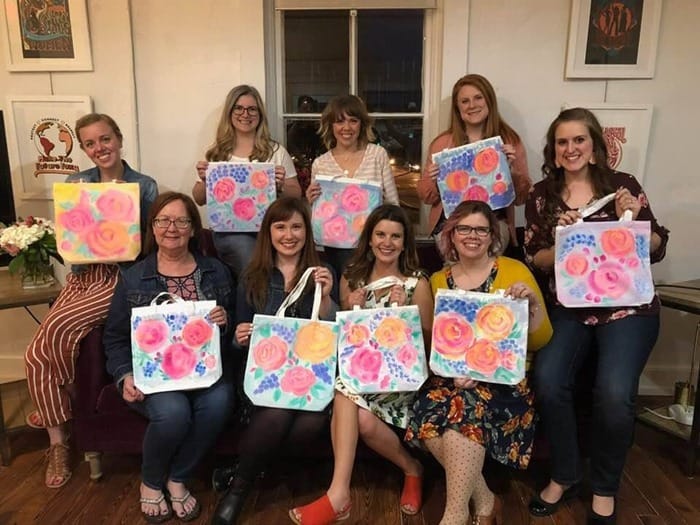 The whole Plaid Creators crew painted bags using Martha Stewart Watercolors ( me sitting on the couch on the left). You can find the free video to paint this project by clicking here. The videos are originally filmed live and you can paint live with Plaid or you can watch the videos later and paint at your leisure.
Watch the video of me painting with watercolors, so easy and fun......
Paint With Watercolors
You can also get together a group of friends and paint and laugh and paint and eat, etc. I really enjoyed painting the canvas bag and I think I did a darn good job. Let me know if you do this project!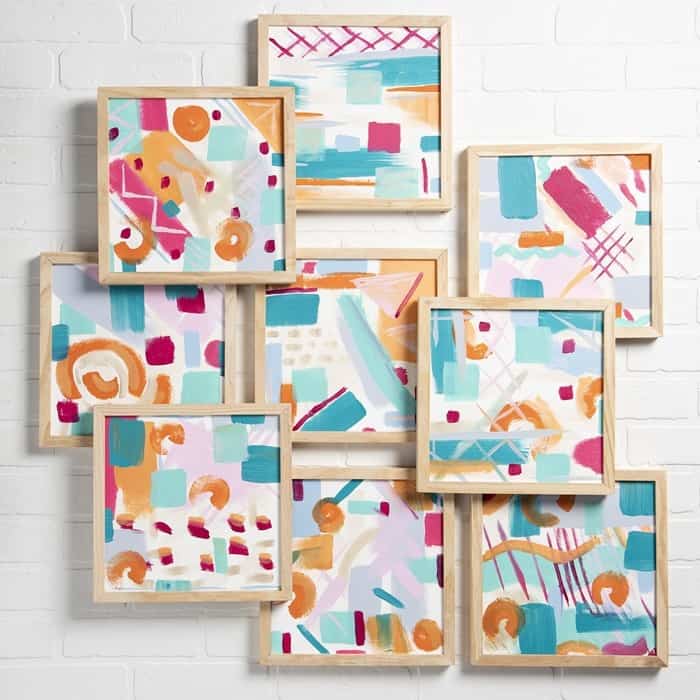 We painted the canvases above by passing them around the table. We each had two paint colors and we painted whatever we wanted to before passing the canvas to the next person. Isn't this a fun idea and they turned out great.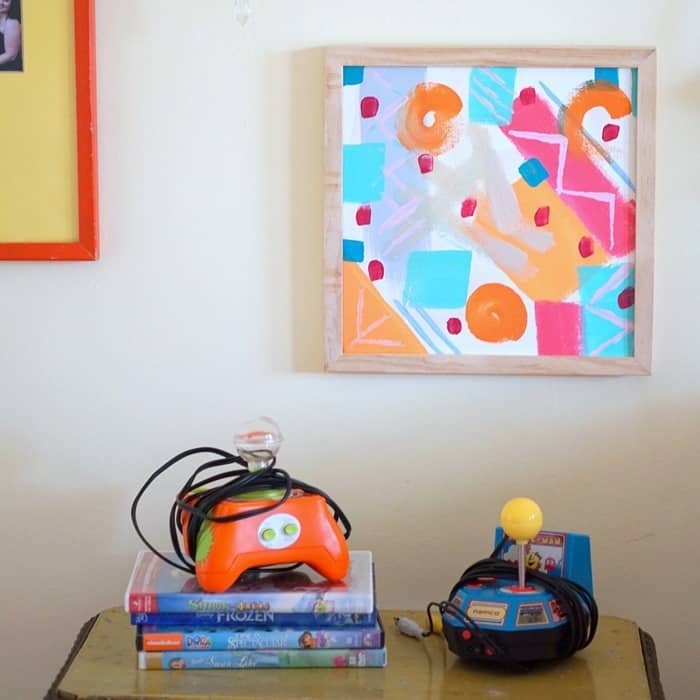 I hung my canvas on the wall in the granddaughters bedroom. Those colors are so fun. Do you see the unfinished wood frame around the canvas? You just pop your canvas into it. Easy framing. I'm not sure where to buy the frame but I'll research it for you guys. Certainly dresses up the canvas.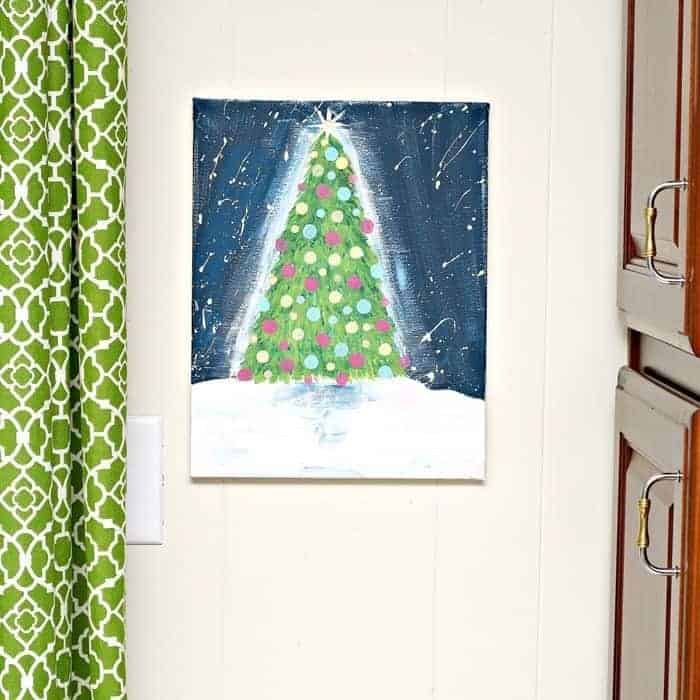 You  might remember the Christmas Tree I painted by watching the Plaid Paint Party video back in November. I'm not telling a big one when I say these paint projects are really easy….and fun too.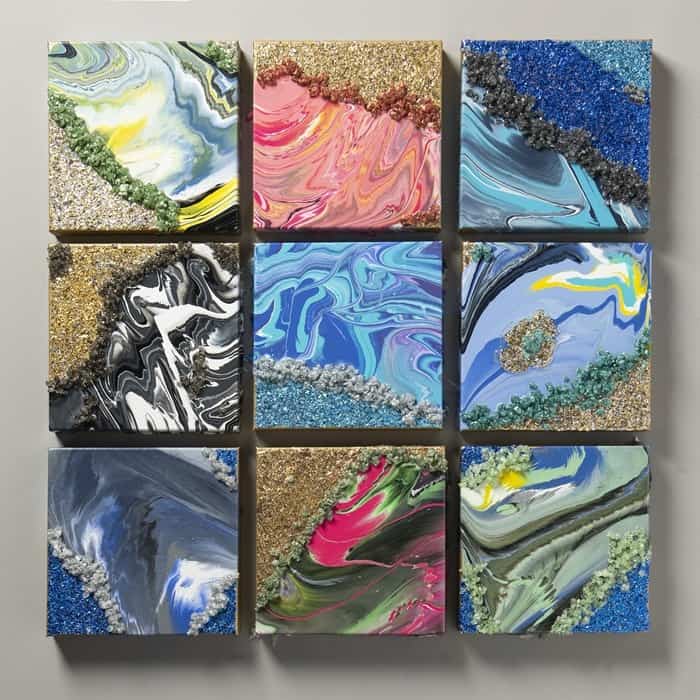 I'm really excited about the new products coming out this year from Plaid. The Marbling paint from FolkArt is one of my favorites.
I'm sure you've seen this look all over Pinterest and the Internet. With this product there is no crazy mixing of solvents of any kind or any special additives for the paints. Just select the colors you want to work with and pour them together then pour them on your object of choice. The pink canvas on the bottom in the middle is mine.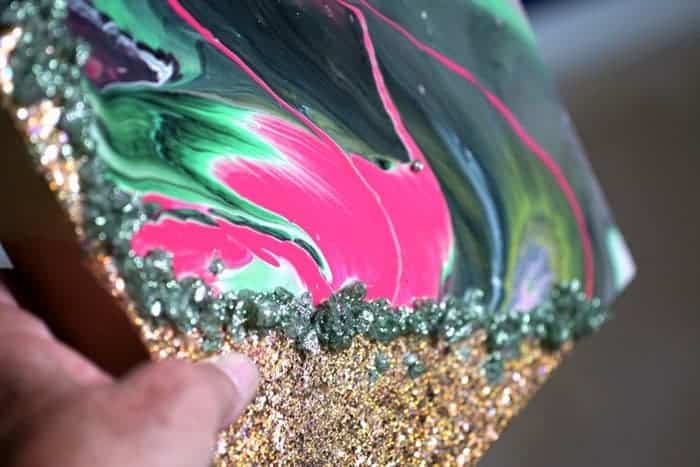 I haven't decided where to hang it yet. We also used the new Glitterific paint from FolkArt and Geodes for this look.
The next Paint Party with Plaid on Facebook will be the Summer Memories beach scene canvas art. I plan to paint the scene (either live or on replay) and I thought you guys might want to paint the beach scene too. I asked Plaid if they would provide paints for the giveaway and they said sure! All the info is below.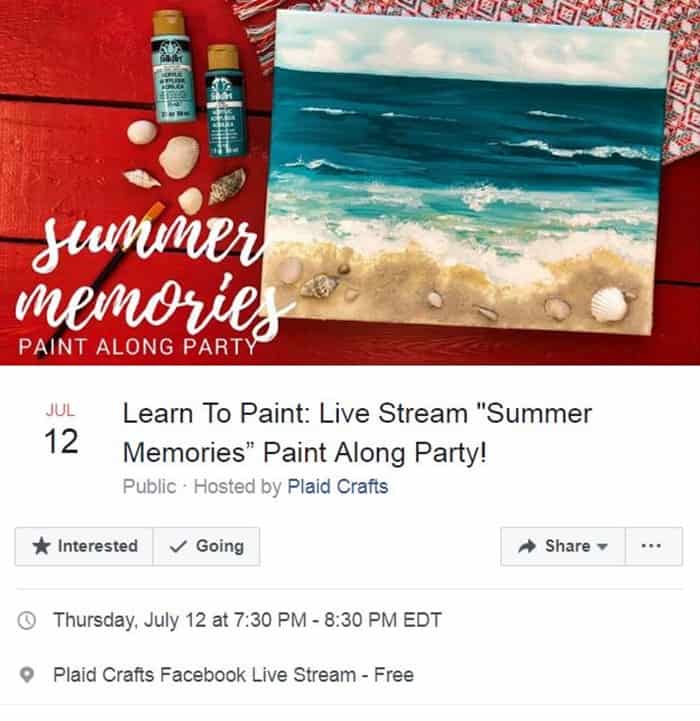 Summer Memories Paint Along Party – Beach Scene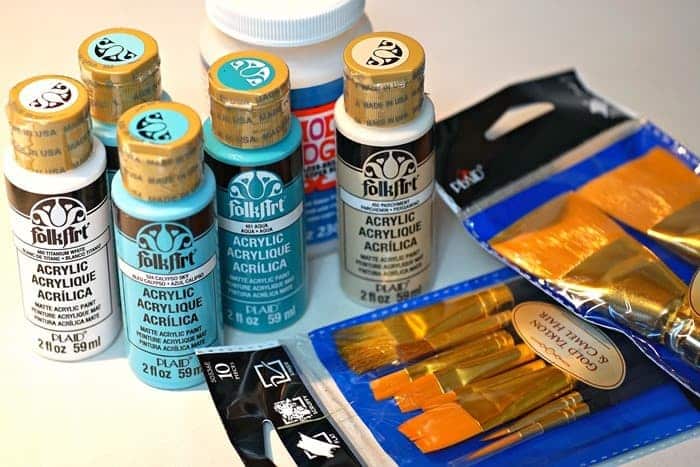 Paint and Brushes from Plaid for the Giveaway
Products in the Giveaway:
FolkArt ® Acrylic Colors - Parchment, 2 oz.
FolkArt ® Acrylic Colors - Titanium White, 2 oz.
FolkArt ® Acrylic Colors - Aqua, 2 oz.
FolkArt ® Acrylic Colors - Calypso Sky, 2 oz.
FolkArt ® Acrylic Colors - Ocean View, 2 oz.
Mod Podge ® Gloss, 8 oz.
and 1 set each:
Folkart ® Brush Sets - Artist Variety Set, 10 pc.
Folkart ® Brush Sets - Basecoating Set, 2 pc.
Other supplies you will need to complete the Summer Memories canvas art:
11" x 14" stretched canvas
seashells
sand
Palette (paper plate works great)
Water basin (mug or cup)
Paper towels
Stencil tape (or any tape)
Hair dryer (optional)
(I might include some of my seashell stash and sand in the giveaway boxes)
How To Enter The Giveaway …….Please enter by answering the question "What is your dream vacation?" on the Rafflecopter below. Just click the Rafflecopter and where it says answer a question,  put your answer in the box, and click enter. Your email is automatically saved with the Rafflecopter entry. Answering the question in the blog comment section at the bottom of this post does not register you for the giveaway. You can enter the giveaway everyday until it ends so bookmark this page and come back! Time to enter…..Good Luck…..
If the Rafflecopter doesn't work on this page click this link..Rafflecopter entry form.
Disclosure: Giveaway closes July 1, 2018 at 12:00 a.m. CST. Open to US residents 18 years and older only, void where prohibited. Winner will be chosen at random by the Rafflecopter and contacted  by Petticoat Junktion via email. Winners have 48 hours to reply to the email or an alternate winner will be selected. Products provided by Plaid Enterprises. Shipping of packages provided by Petticoat Junktion.
You can click here to join the event on the Plaid Crafts Facebook page and get reminders and updates.
What do you think of my painting efforts? Are you excited to give it a try? Leave me a note and I'll see you later this week. I painted a chest of drawers yesterday and it's a doozy. Will be sharing later this week. Have a great day, Kathy