My Favorite Junk Shop
You guys seem to really like the posts about My Favorite Junk Shop and the Nashville Flea Market. I know I get lots of email wanting to know the location of "that cool junk shop". Well, I'm sharing the info today. Don't go buy all the good stuff before I get there.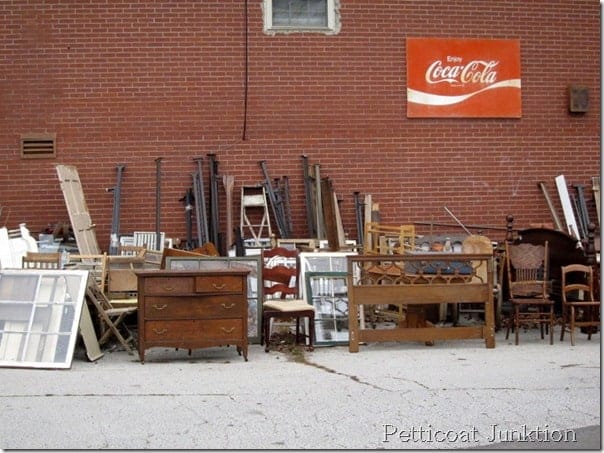 junk shop
This is the place. Never found one similar to it anywhere in my travels.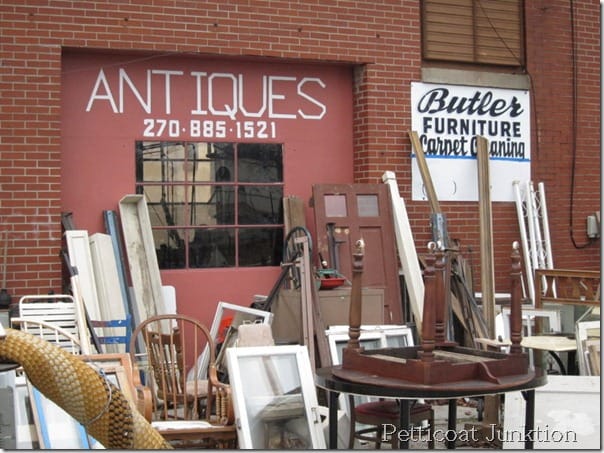 Here's a nice big picture with the name of the shop and the phone no. What more could you ask for.
I don't remember how I stumbled upon Butler's Antiques and I don't really know how long I've been making the trip to Hopkinsville just to look at junk. That's where the shop is…… Hopkinsville, Kentucky…. a 45-50 minute drive from my home. I would say I've been shopping here for at least 20 years.
My Favorite Junk Shop
Petticoat Junktion is a participant in the Amazon Services LLC Associates Program. As an Amazon Associate I earn from qualifying purchases.
updated with new info April 15, 2018..
Where you can find my favorite shop…..Butler's Antiques, 17th and Walnut Street, Hopkinsville KY 42240,  phone no. (270)885-1521
Butlers is about 40 minutes from my home in the Clarksville area. From downtown Nashville the drive is about 1½ hours Store hours are Monday- Saturday, 9-5 or 6 depending on daylight hours and how busy the shop is. 
Mr. Raymond Butler is the shop owner. He has several sisters (Francis, Carrie, and Suzette) who work in the shop with him on various days.
This is not a paid advertisement!!! You guys are interested and I thought it was time to share. And now…as I do after every trip…..here's the pics….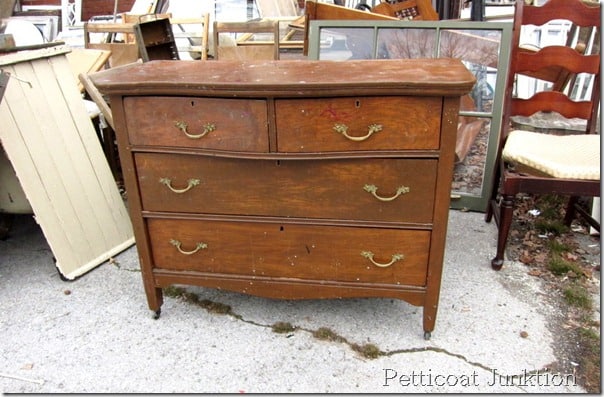 There is always furniture! And the prices are great.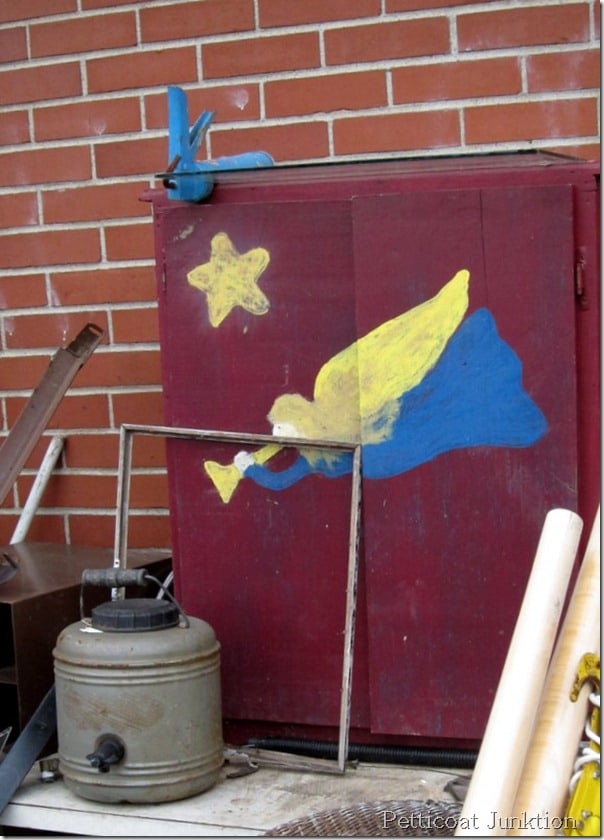 Lots of vintage stuff.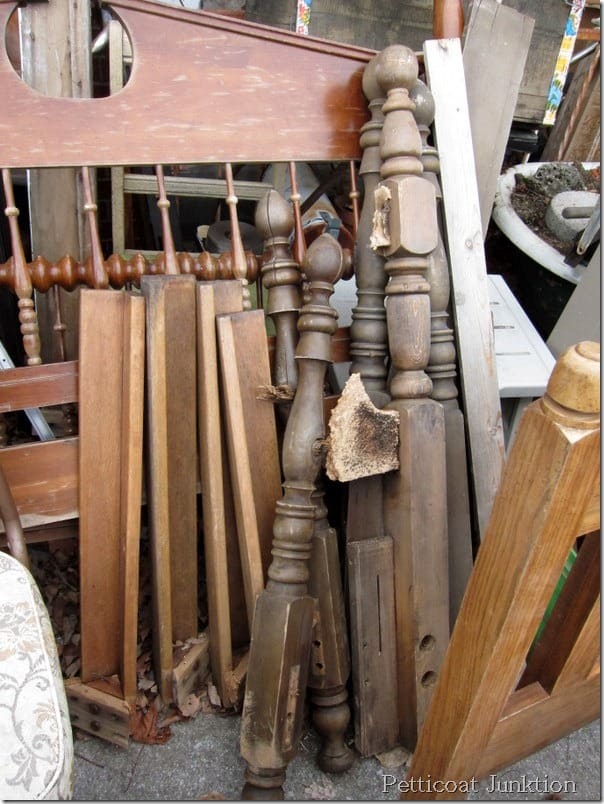 Wood railings, old doors, window frames with and without glass are all over the place.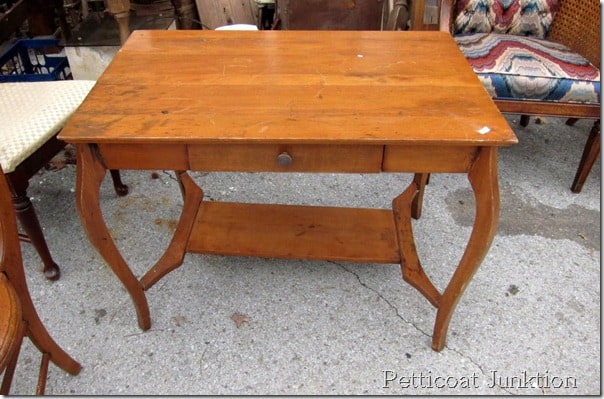 I came home with this beauty. Her legs are in really bad shape and she's very rickety but for the price I couldn't leave her there. No, I'm not telling you the price. I can't divulge (big word for me, thank God for spell check) everything.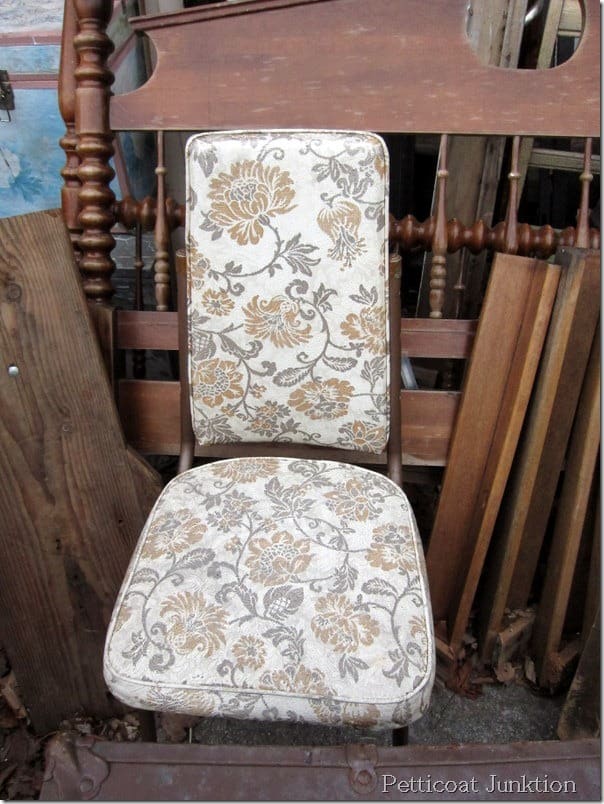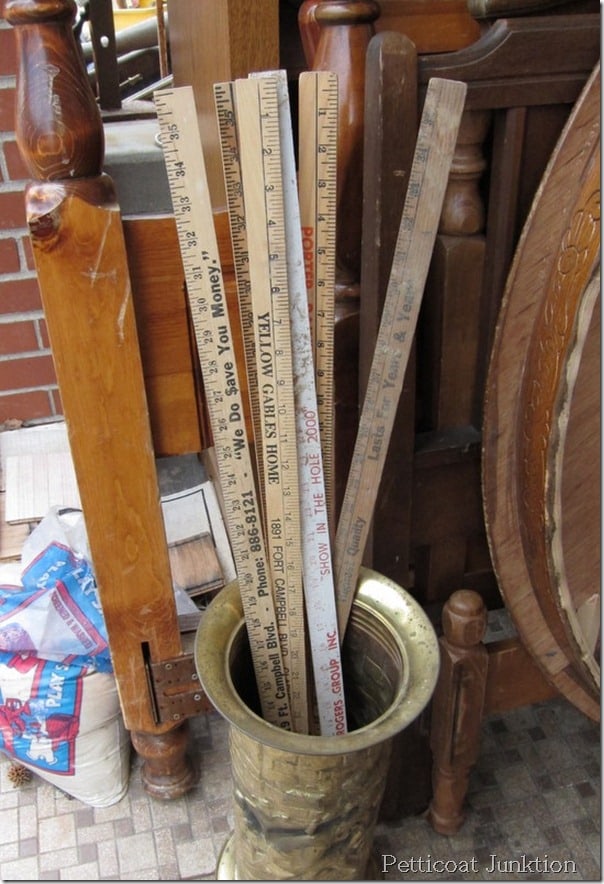 I meant to get the yardsticks and forgot about them. I've seen a lot of cool projects lately using these.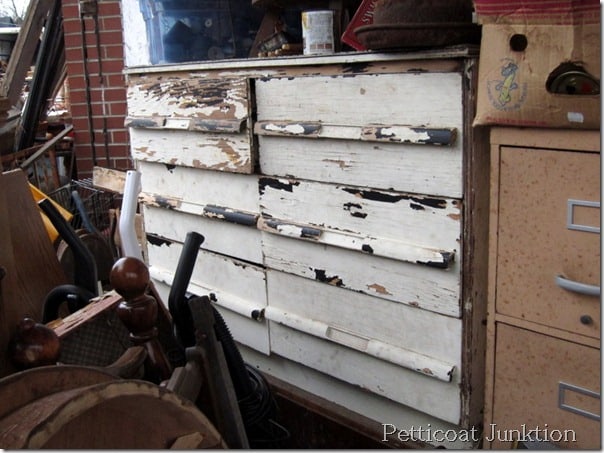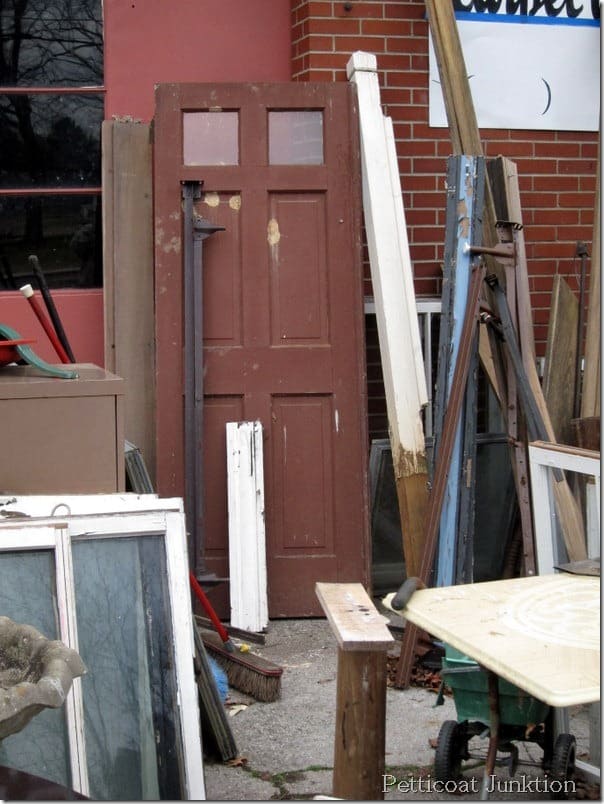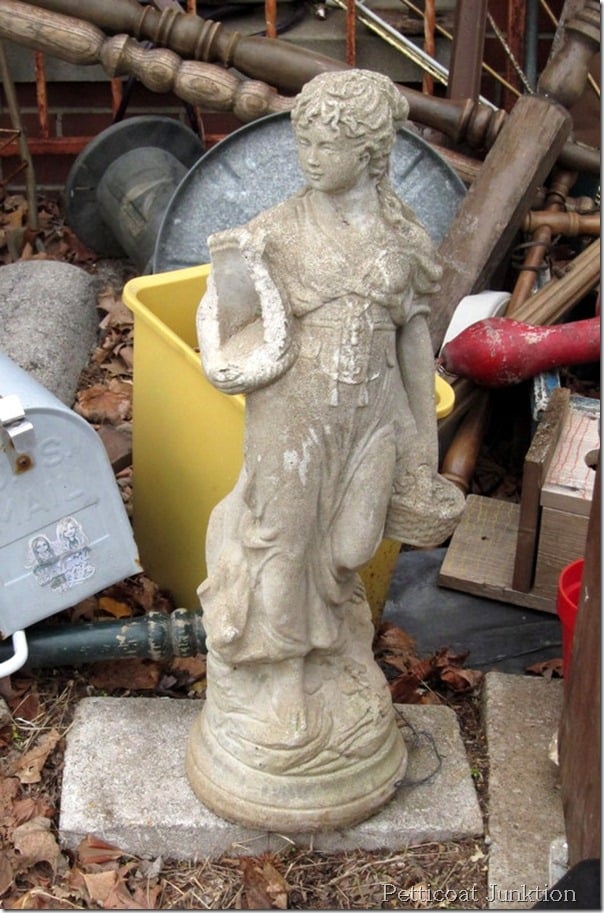 Poor little girl, her flower pot is broken. She's still a beauty and somehow I left without her too. I meant to bring her home and got sidetracked. That happens a lot! Well, that's the info on My Favorite Junk Shop.
You can find everything you always wanted to know about the Nashville Flea Market here.
Thanks for stopping by, Kathy