The weather was just perfect yesterday.
70's….nice breeze….mix of sun and clouds….ok, now I'm sounding like a weather person….time to stop.
Seriously, the weather was perfect for a drive up to My Favorite Junk Shop.
Much better than staying inside and doing homework.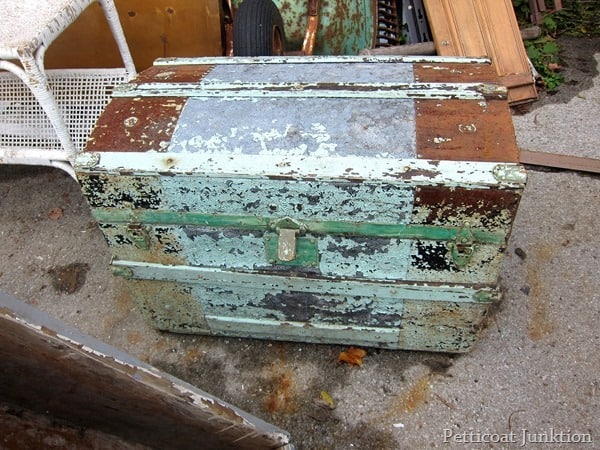 Love the color but a little too chippy and worn for me.
I bet you never thought I would say those words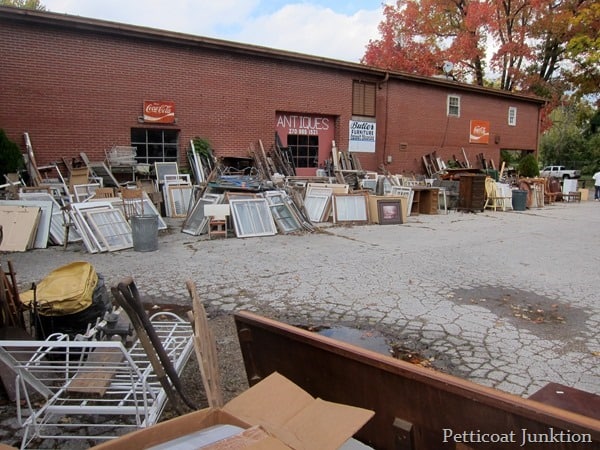 this is the place, salvage heaven
If I don't get in some thrift shopping every few days I go into withdrawals.
Petticoat Junktion is a participant in the Amazon Services LLC Associates Program. As an Amazon Associate I earn from qualifying purchases.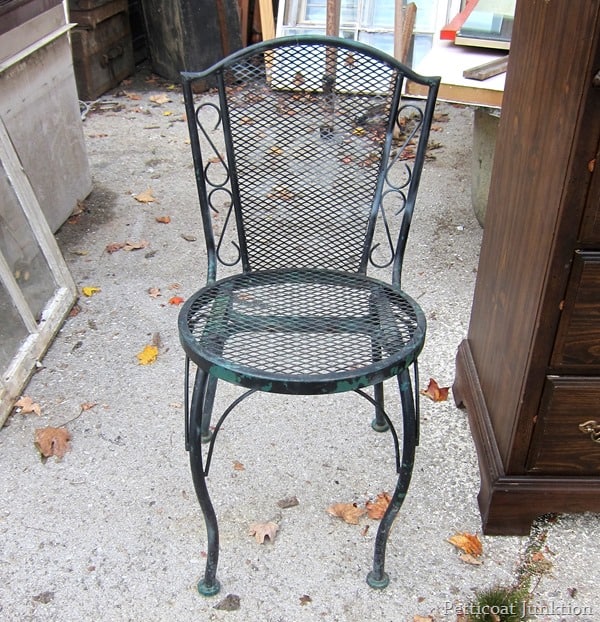 I got this chair.
$10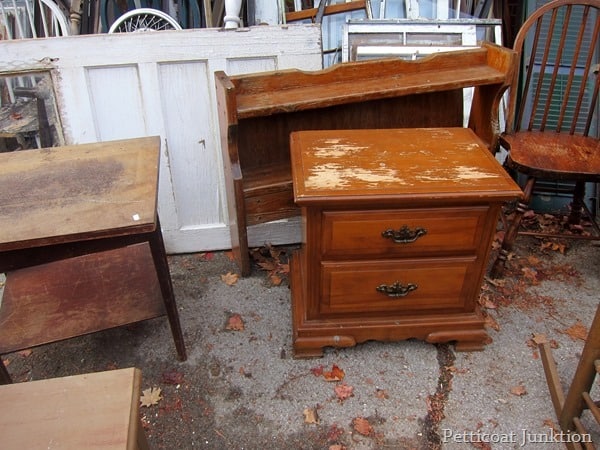 And this nightstand.
$10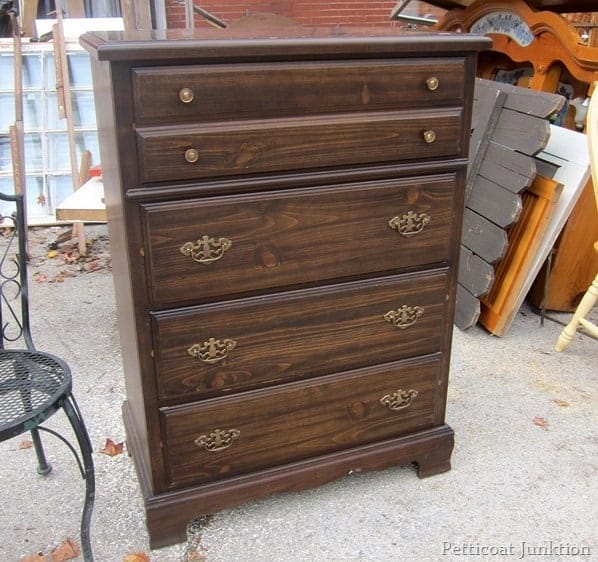 not this
price was $45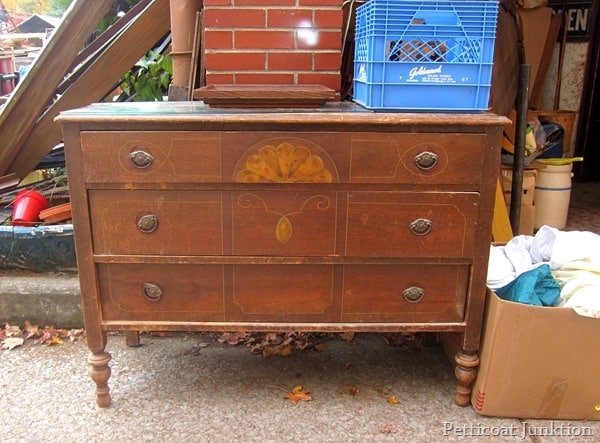 $25
So much more character than the one above.
It needs a lot of work.
The bottom panels on the top and bottom drawers are gone…..gnawed up legs…… missing veneer….I hope it's worth it.
Happy Halloween!
Love to hear from you……what's your favorite candy……do you sneak treats from the kids' bags?
I do.
I have so many favorites candies,  it's hard to choose.
And my favorites change over the years.
I would have to say my latest favorite is Baby Ruth.
Leave your comment below. I love hearing from you.
If you don't have a blog….that's ok…you only have to leave your name (first name is ok) and your email address, then your comment.
Your email address will not be shown on my blog.
Thanks for stopping by and have a great week,
Kathy