White Washed Coral Paint
Today is themed furniture day and the theme is "Coastal". I bet you were thinking various shades of blue or maybe white when you heard the theme. That's was I was thinking when I was prepping this piece…but then my thoughts went to coral. Coral colored anything makes me smile. It's a happy color and it reminds me of pink flamingos...and Florida.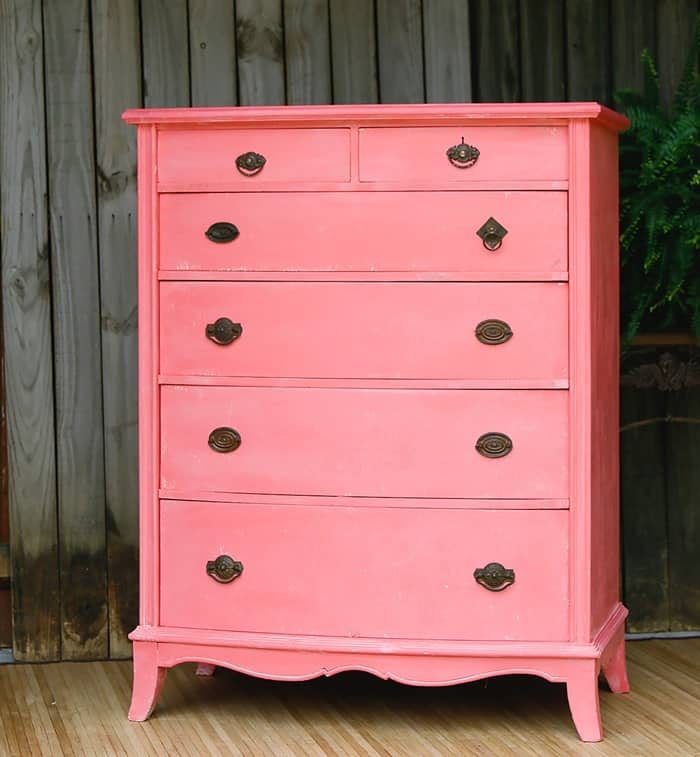 White Washed Coral Paint
I happened to have a little left over paint from a nursery piece I painted for a client. The color just screams look at me and with a slight white wash it was screaming louder. The white wash technique is one I use often.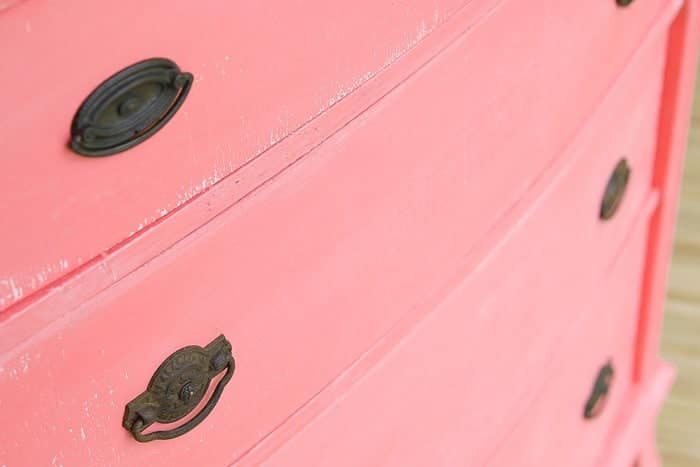 The trick to white washing is to not overdo the wash. Keep a damp rag handy to wipe off excess color. I white washed a beautiful gray chest of drawers you can see here. I also white washed this custom blue wardrobe for a college student.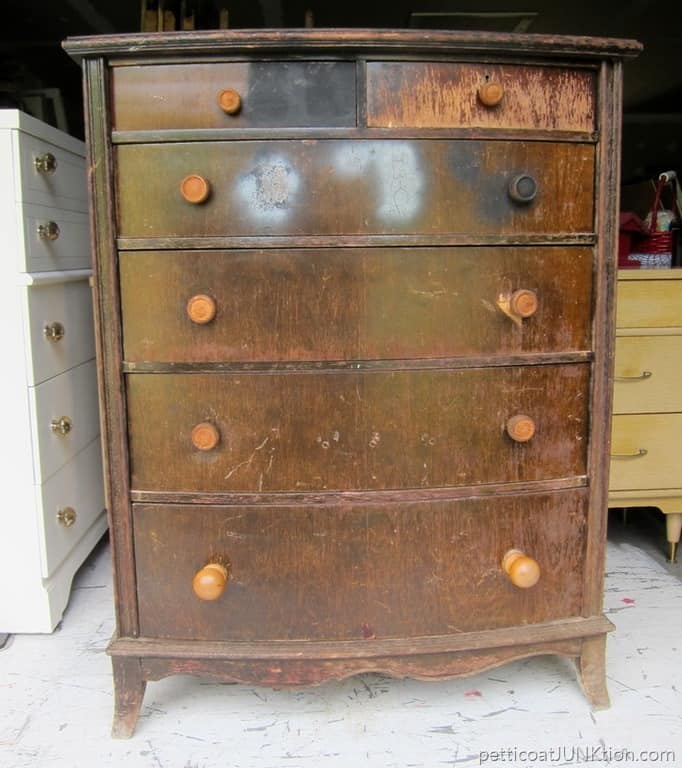 You guys might remember this piece from …..I'm A Leg Girl When It Comes To Furniture. I couldn't decide what technique to use for the makeover and I received a lot of comments with great ideas. Some of you wanted me to refinish the chest completely. Others suggested everything from just cleaning it up to giving it an ombre look.
The chest was such a mess I didn't want to attempt refinishing any part of it. I thought about refinishing the top and painting the bottom…but I'm lazy. That would have entailed a lot of work. I just painted it.....covering glue and all.
update: Here is the tutorial- White Wash Coral Furniture.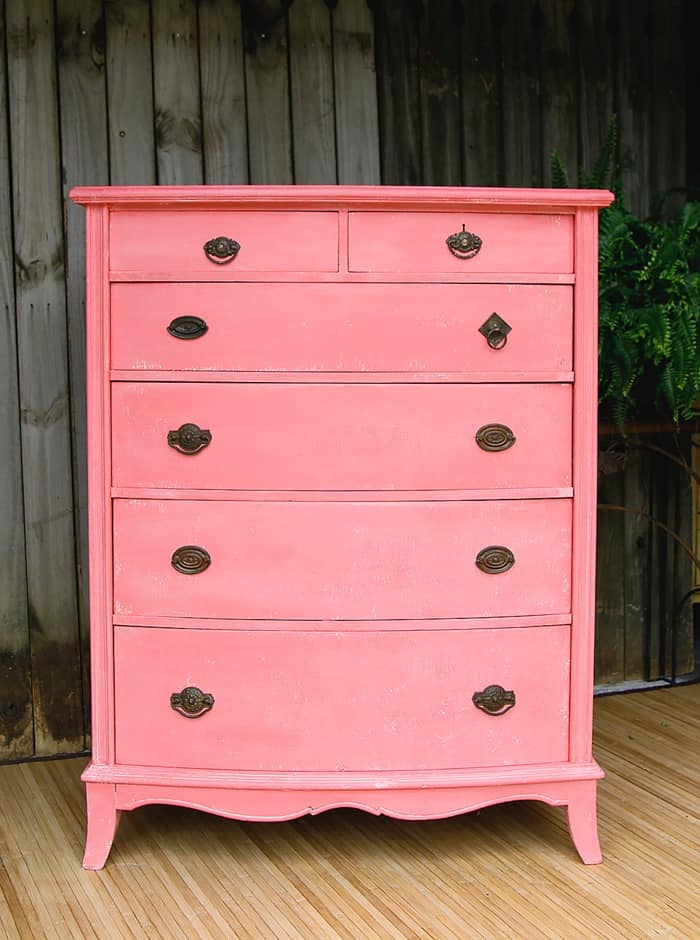 Paint color is Rose Heartstring (Glidden color mixed in Behr paint) with a white wash finish.
It works for me. I will have a complete tutorial on the makeover next week and explain why I selected the coral color. Now it's time to take the "Coastal" themed tour. My friends do beautiful work. If you find a favorite come back and leave me a comment. Click the photos below to take the tour. See you next week!
Partying at Funky Junk Interiors.