I usually mix my own white wash paint for projects but this time I tried the KRYLON White Wash Paint On-Trend Farmhouse Finish. This paint product was not intended for use on plastic furniture. I gave it a try anyway, and the results are outstanding! Today is Thrift Store Decor Tour Day and you know what that means. All kinds of project inspiration.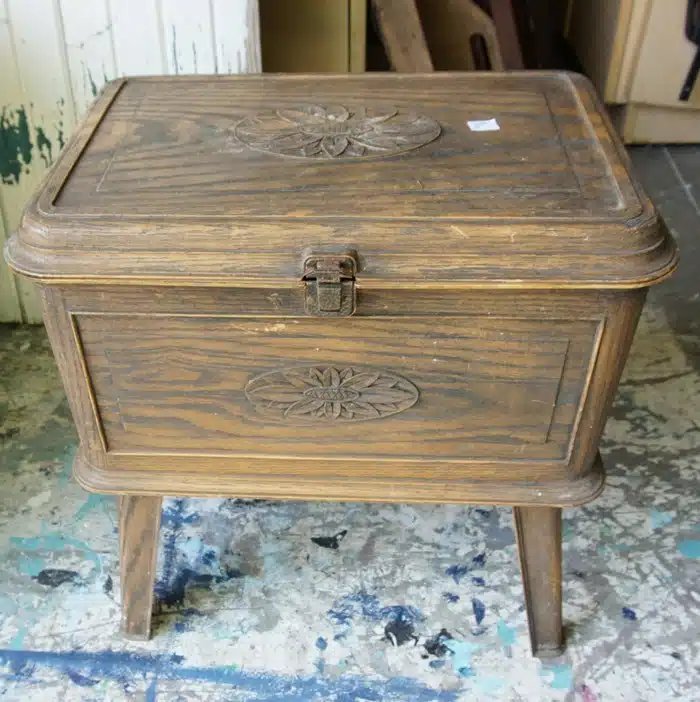 I found the plastic sewing chest/table at my favorite junk shop and the price was $8. I love the little details and could see the potential.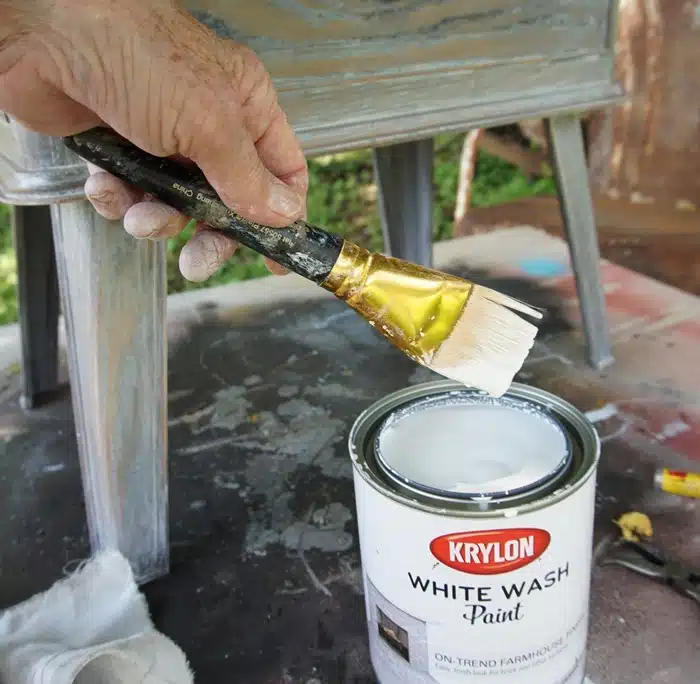 I bought a can of KRYLON White Wash Paint a few weeks ago thinking when I found an unfinished piece of furniture, I would try this product. Well, I haven't found that piece yet so why not try it out on this plastic piece? What could it hurt?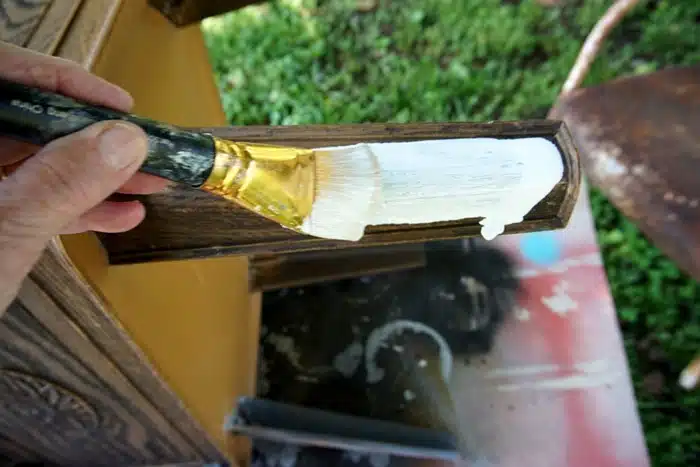 The wash is really thin like water which is why it is called a wash. It doesn't take much of it to go a long way. I applied the white wash with a brush. It's best to work small areas at a time so the wash doesn't dry before you get it wiped down.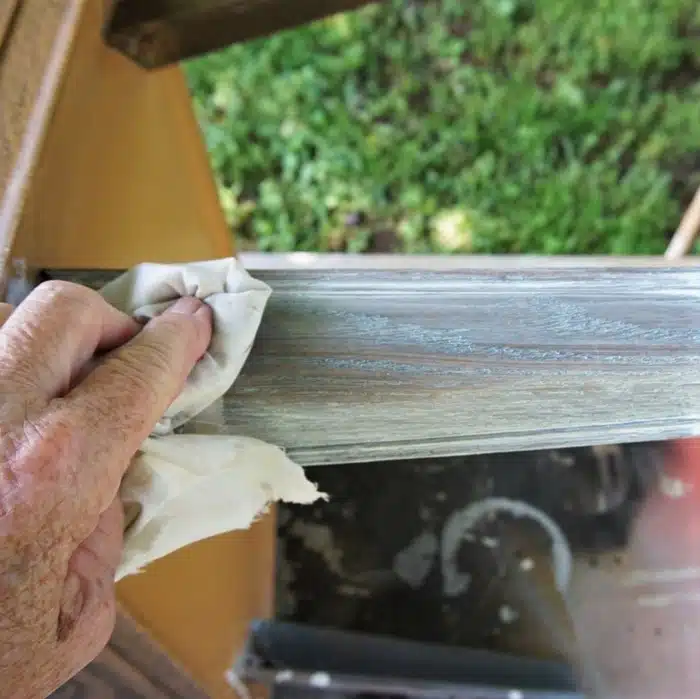 Once the white wash is brushed on it needs to be wiped back with a dry or damp rag. Wipe the wash off until you get the look you are going for. If you take off too much wash you can always reapply and wipe back again but do this before the wash is dry.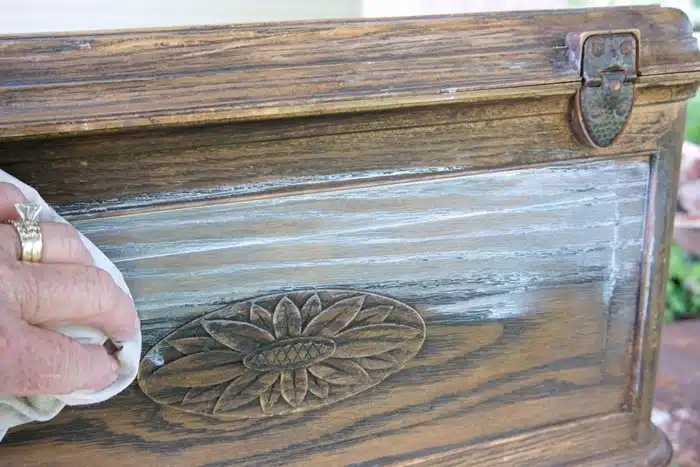 I first left a lot of the wash on the sewing box but then decided the look was too heavy and wiped more of the wash from the piece.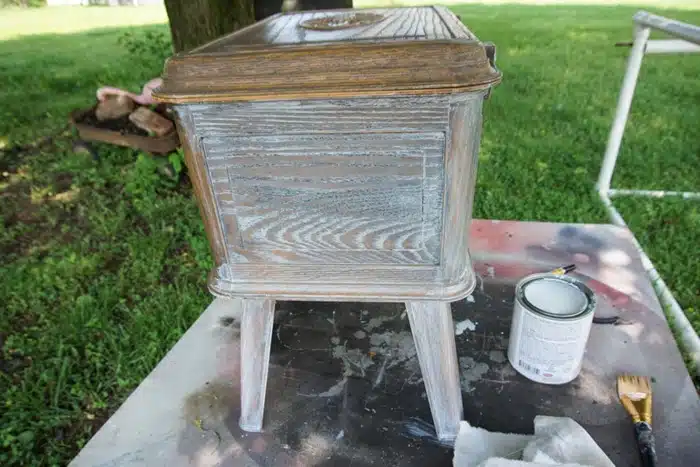 The sewing chest had a faux wood grain look and the plastic was textured to mimic wood grain. That is why I thought the white wash look would work. The wash sits in the grooved areas, making the plastic look like real wood.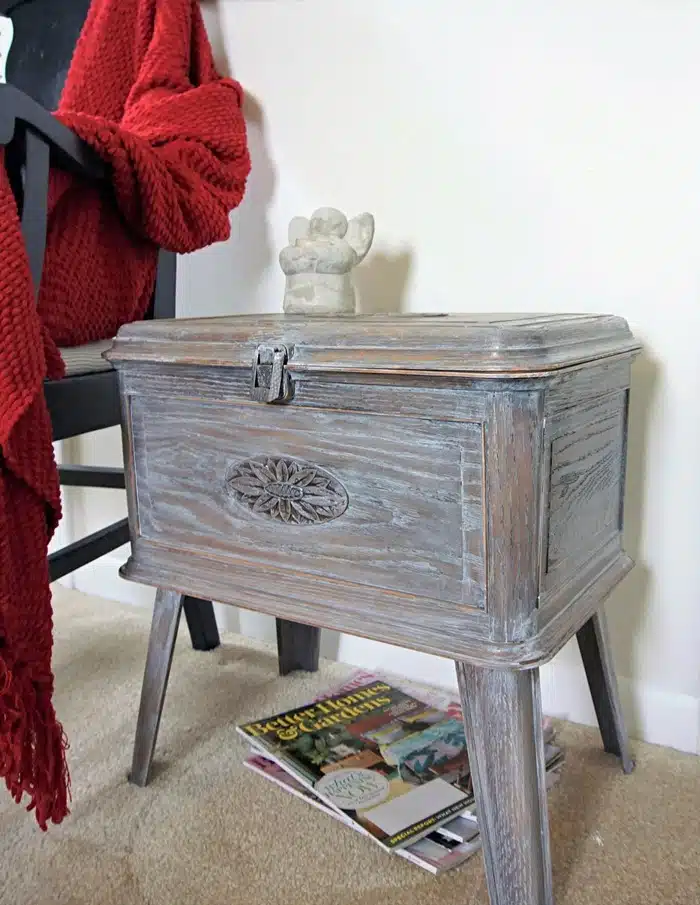 It took about 10 minutes for me to white wash the whole sewing table/chest.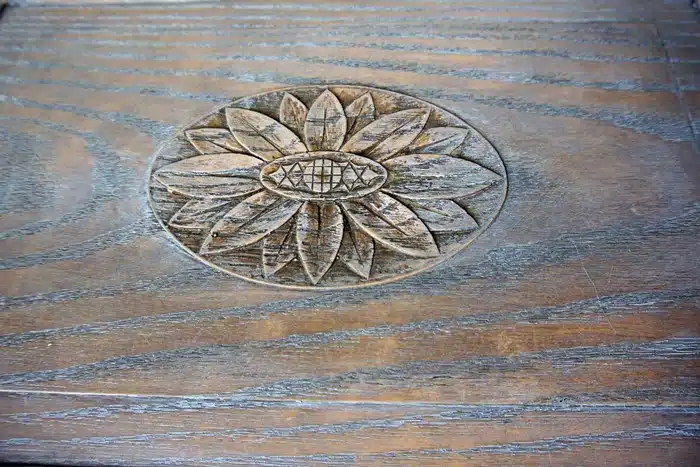 The details on the front of the chest and the top are really pretty. I first applied a lot of wash to the detail and thought I would leave it but then decided to let the dark detail pop, so I removed a lot of the wash using the rag.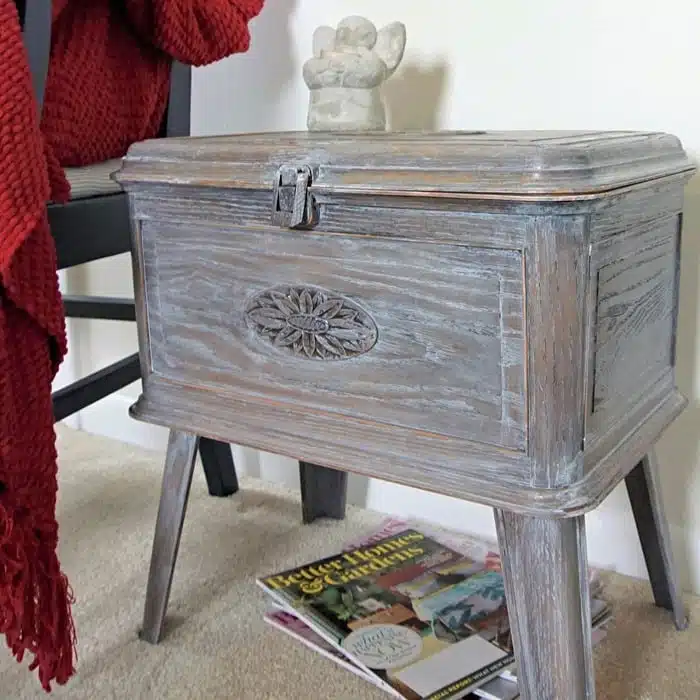 I placed the little table/chest in our guest bedroom. It is a great place to store items our guests need or to store just about anything.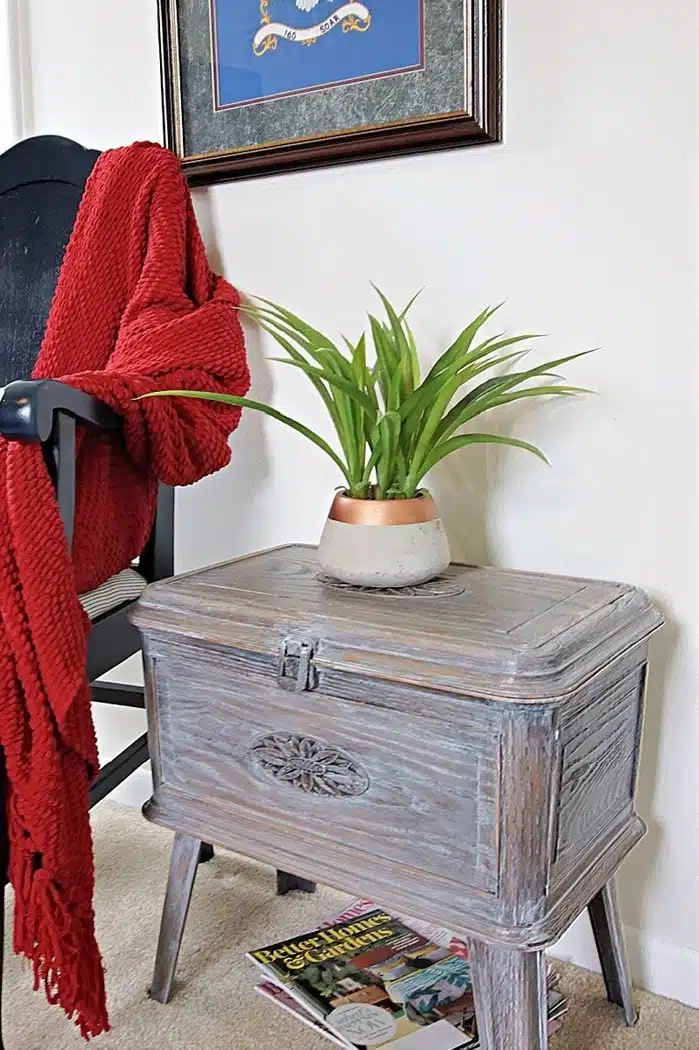 Years ago, I made curtains and even clothing, but my sewing days are over. I used to cross-stitch, too but my eyes, even with glasses, are too bad for closeup work.
Did you know you could paint plastic furniture? I've done it numerous times. This is one of my favorite pieces, although the photos are horrendous. How To Paint Old Vintage Plastic Furniture
Now it's time to take the Thrift Store Decor Tour. Just click the text links below the "before" makeovers photo collage….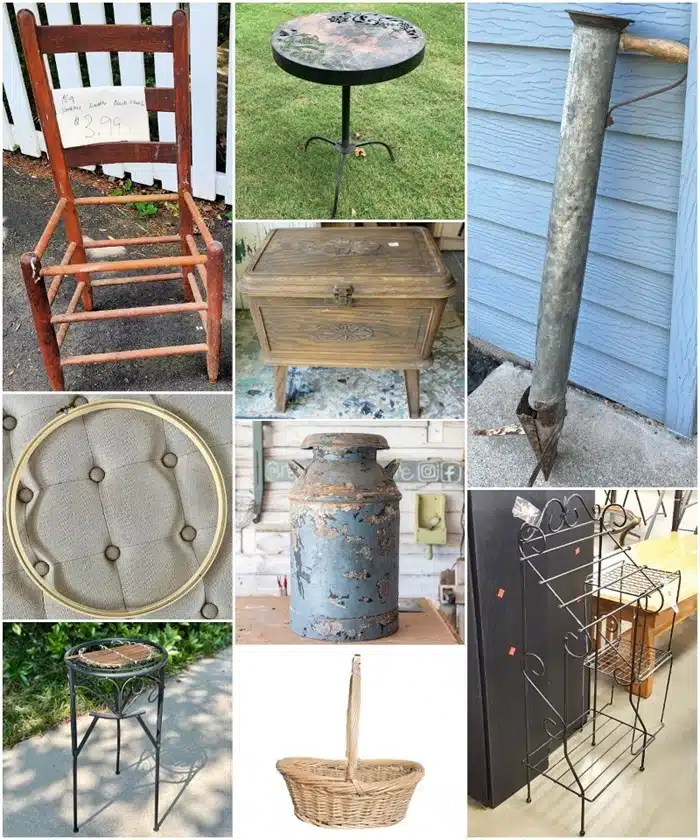 As always, thanks for being here, Kathy
Author: Kathy Owen (Petticoat Junktion)
Kathy is the founder of PetticoatJunktion.com, a home décor blog focused on repurposing and upcycling furniture, old hardware, rusty stuff, and thrifty finds into unique home décor. Kathy's projects have been featured on the Home Depot Blog, Plaid Crafts, Behr Designer Series, and in numerous magazines. Read more about Kathy here.