Happy Wednesday everyone!
It's themed furniture day.
I have a project for you and so do a few of my friends.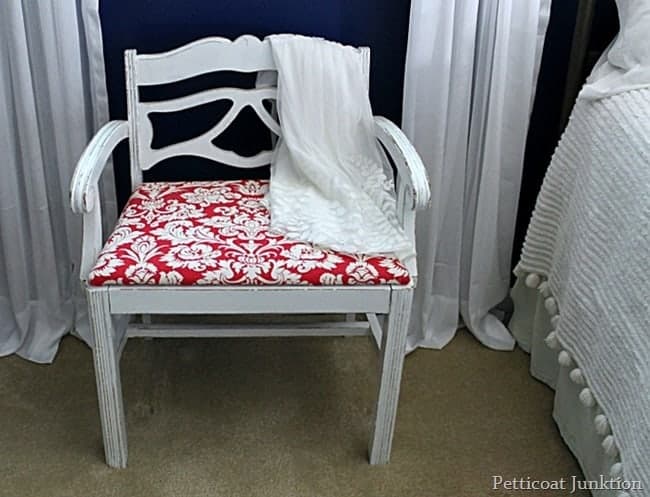 Vintage Vanity Chair with Red and White Damask Seat
The theme this month is "Romantic".
Each blogger interrupted the theme to suit her style.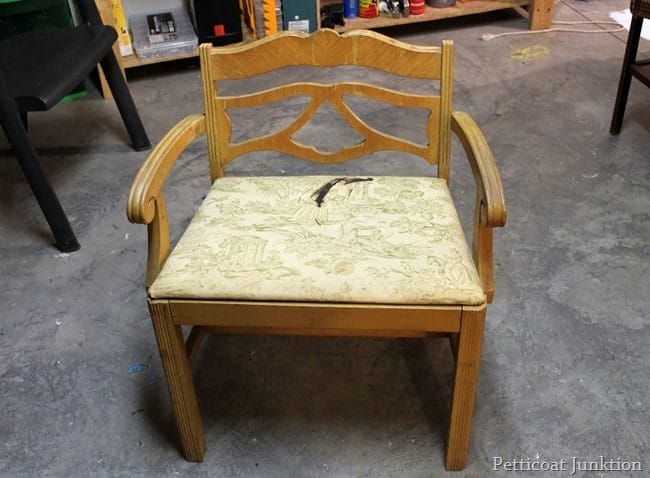 Really, can you believe this is the same chair?
I love all the curvy details and the padded seat.
I could see potential.
I'm always drawn to this type of vintage  vanity chair.
Don't know what it is about them?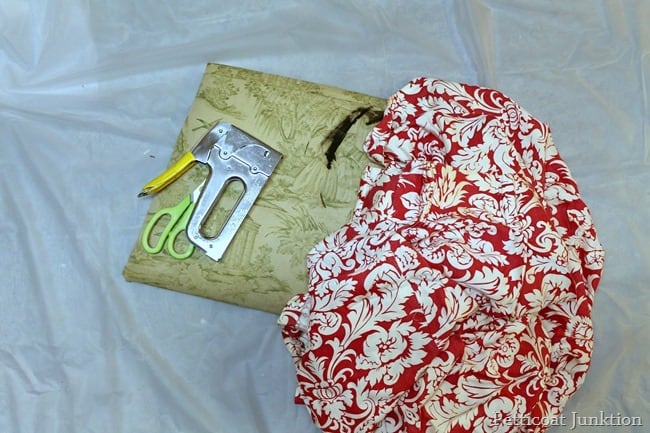 The red and white damask fabric is actually a curtain panel.
I purchased a pair of them at the local Habitat Restore ages ago.
The curtains were a little frayed and worn but damask print happens to be one of my all time favorite prints.
The red is what I would call a lipstick red…..red leaning toward pink!
Do ya'll know what I mean?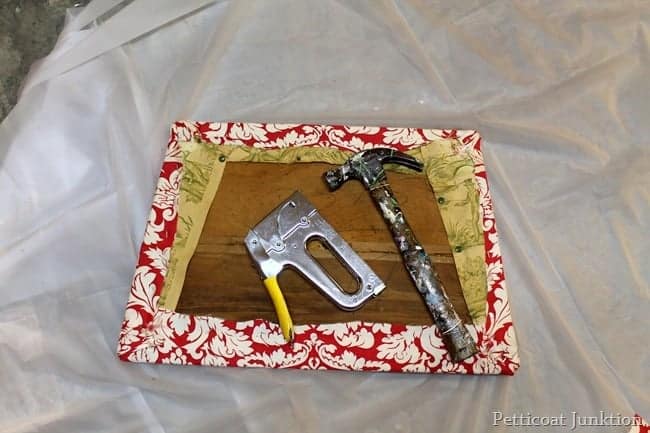 It's really easy to cover a chair seat….cut the fabric a little larger than the seat……staple the two opposing sides first, pulling the fabric tight….finish the other two sides and corners.
The corners are the hardest.
Usually I can work out the folds in the corners.
It helps if the fabric is on the thin side.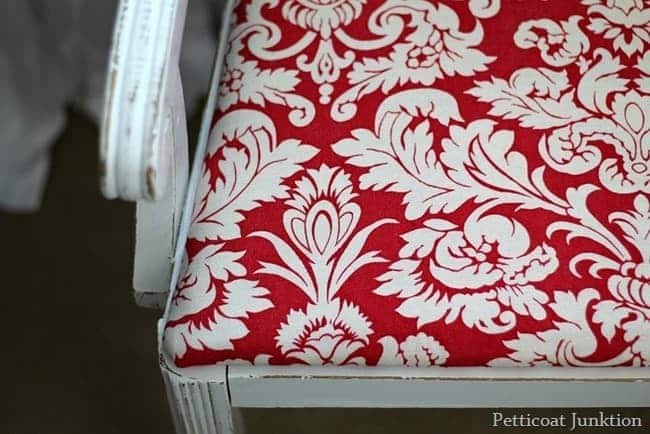 love the red and white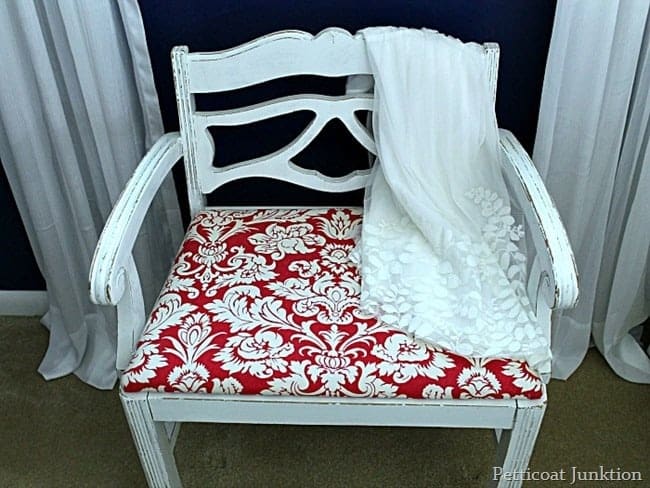 To stage the photo I laid a pretty little nightie over the back.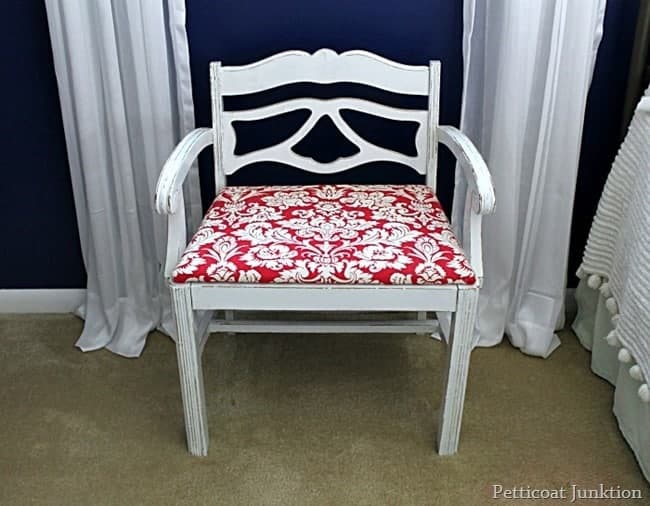 My take on the romantic theme……white paint…soft girlie fabric…..and curvy furniture.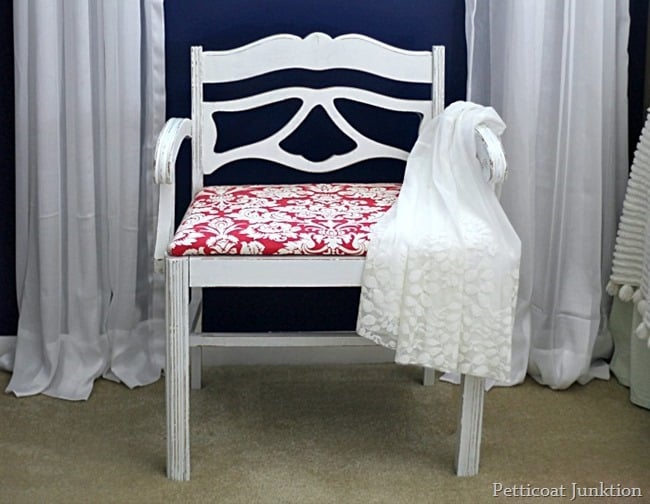 So what do you think? Want to see more red? Click here……Rockin' Red Radio Cabinet.
Visit the themed makeovers below then visit me again and share the scoop on the makeovers.
These are little teaser photos
…click the "pink link" or the photos to see the completed projects!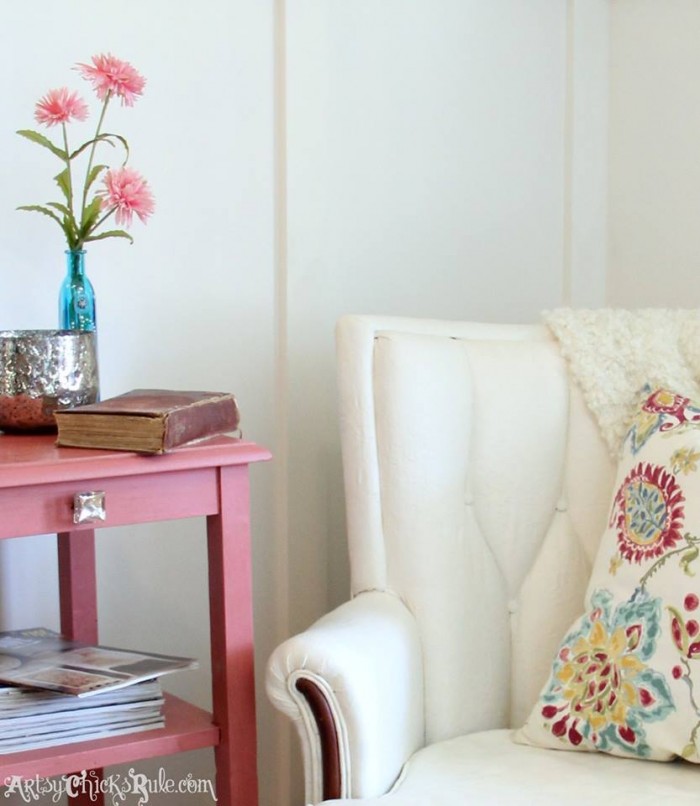 Thrifty French Chair from Nancy at Artsy Chicks Rule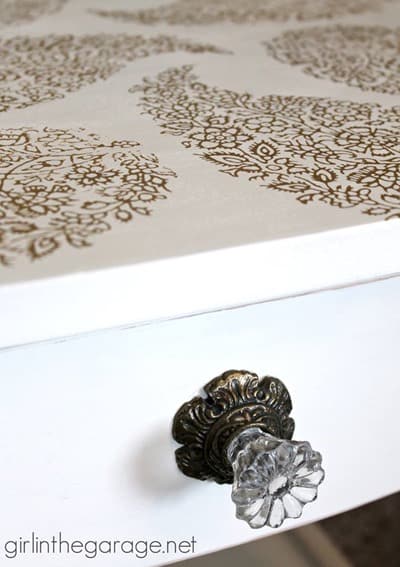 Pretty in Paisley from Jen, Girl in the Garage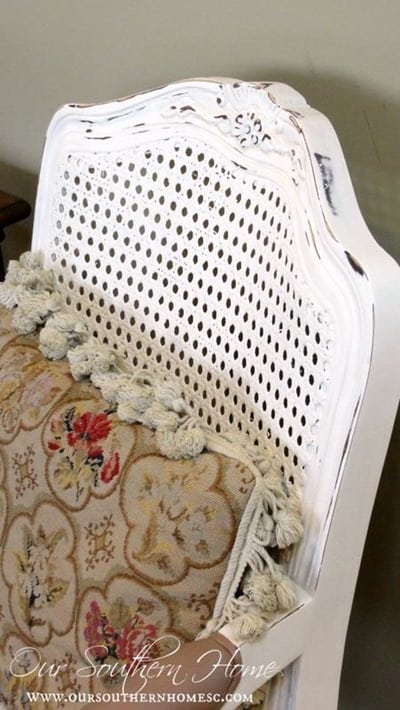 French Chair from Christy, Our Southern Home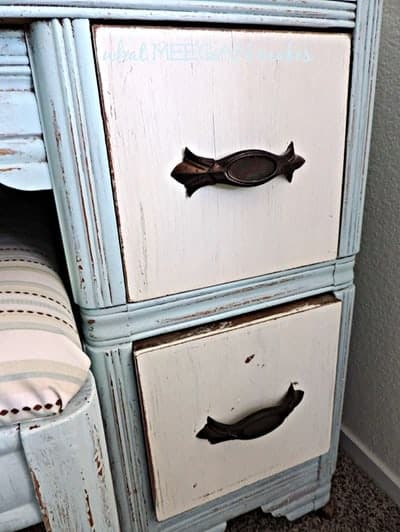 Vanity from Meegan at What Meegan Makes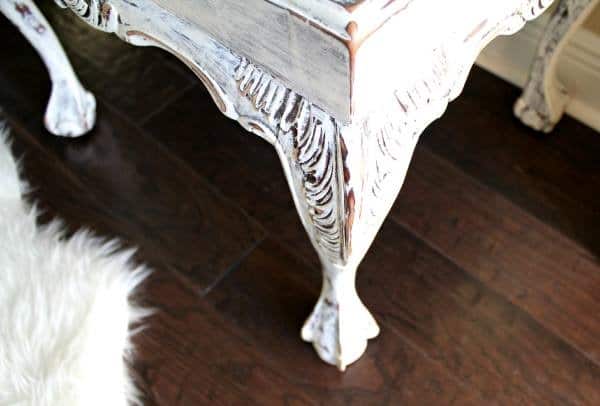 Gorgeous table by Therese, Fresh Idea Studio
Remember to come back and leave me a little note after you visit my friends.
I love hearing from you.