I have a thing for vintage vanity stools and chairs. I especially like this vanity chair because it has arms.
I painted and replaced the fabric on the junk store find. The fabric choice was interesting. Not because of the color or design, although it's really pretty,  but because of where I got the fabric.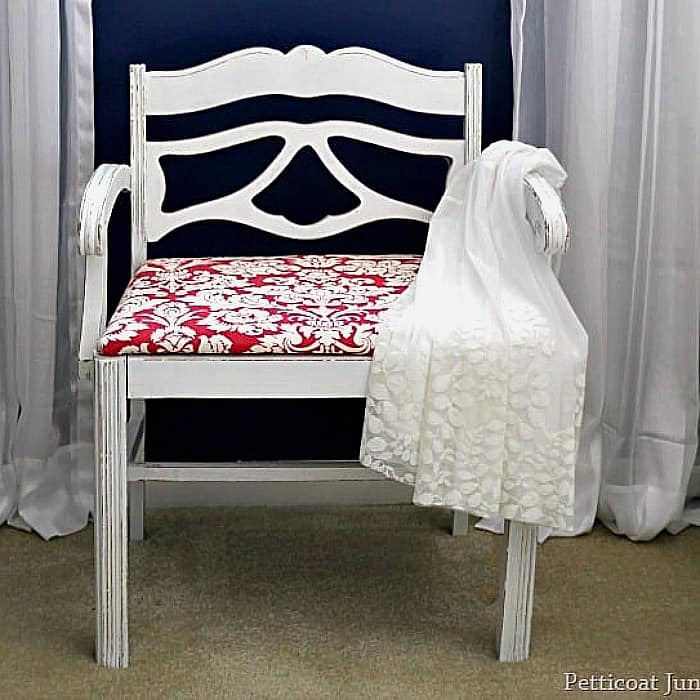 It's themed furniture day and that means my furniture friends have projects too. Links at the bottom of the post.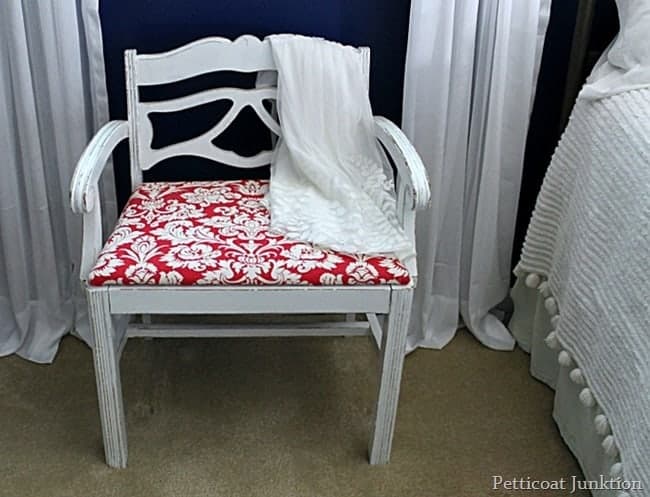 Vintage Vanity Chair
Each month we have a theme to go by for the makeover and this month's theme is "Romantic". Each blogger interrupts the theme to suit her style.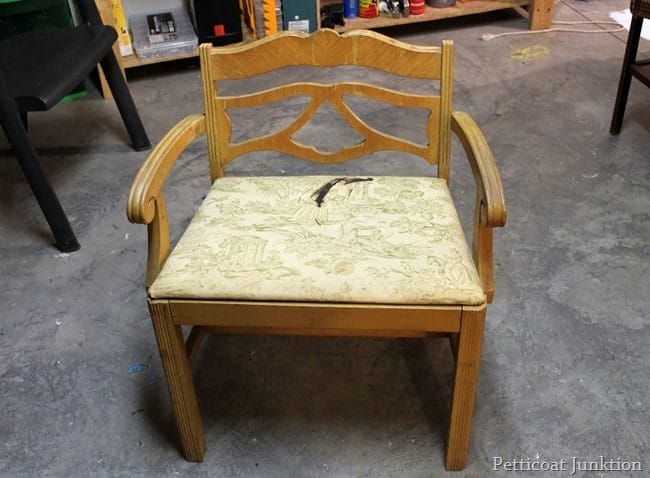 The chair was a little blah. No color at all. I love all the curvy details and the padded seat. I could see potential.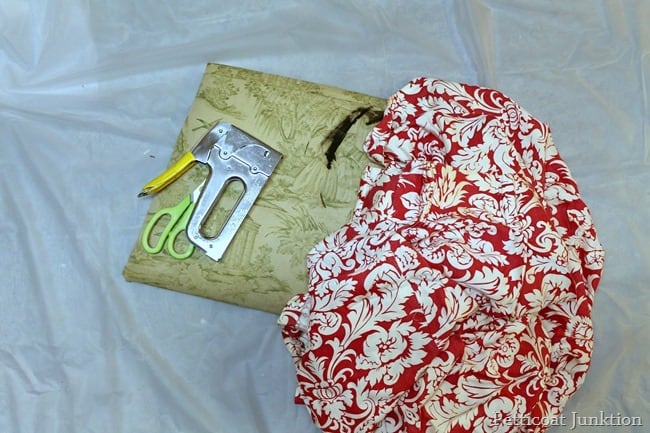 The red and white damask fabric is actually a curtain panel. I purchased a pair of them at the local Habitat Restore ages ago. The curtains were a little frayed and worn but damask print happens to be one of my all time favorite prints.
The red is what I would call a lipstick red…..red leaning toward pink, not orange. Do ya'll know what I mean?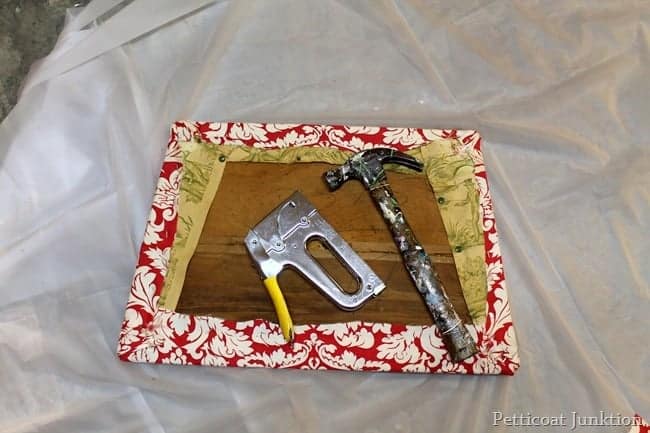 It's really easy to cover a chair seat….cut the fabric a little larger than the seat……staple the two opposing sides first, pulling the fabric tight….finish the other two sides and corners. The corners are the hardest. Usually I can work out the folds in the corners. It helps if the fabric is on the thin side.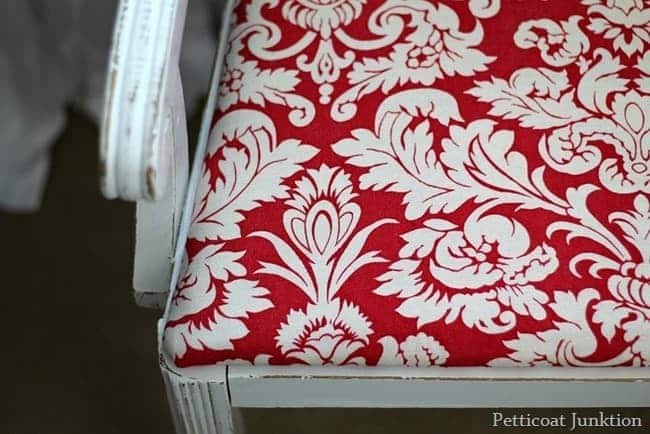 I love the red and white. Think outside the box when looking for fabric. A nice curtain panel, shower curtain, even old clothes can be used for chair covers.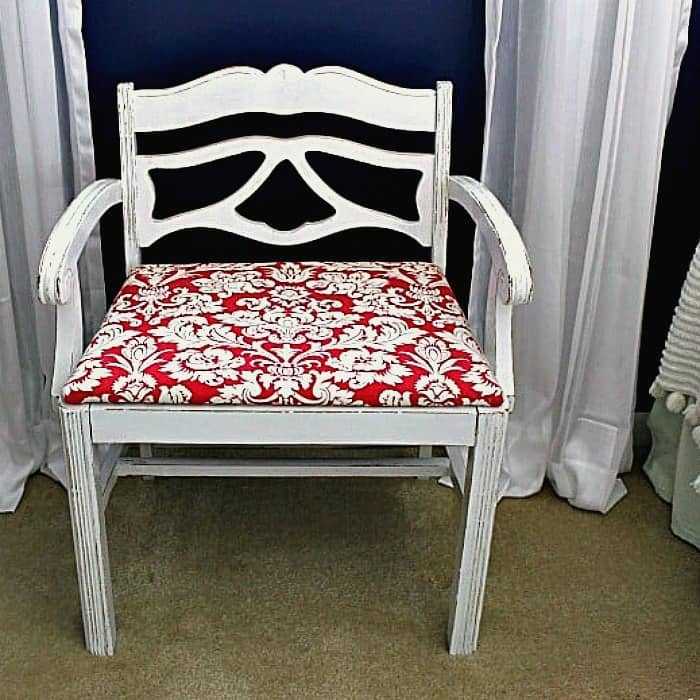 The paint color is off-white from Beyond Paint which is a 3 in 1 primer, paint, and sealer. The sheen of this paint is perfect, between flat and satin. I did a light distressing job on the paint.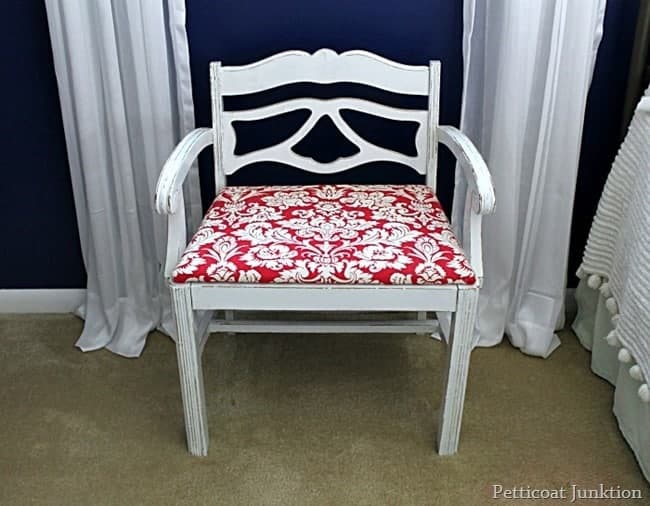 My take on the romantic theme……white paint…soft girly fabric…..and curvy furniture.
I have several posts on covering chair seats...How To Cover A Chair Seat
Visit the themed makeovers below then visit me again and share the scoop on the makeovers. These are little teaser photos …click the "pink link" or the photos to see the completed projects!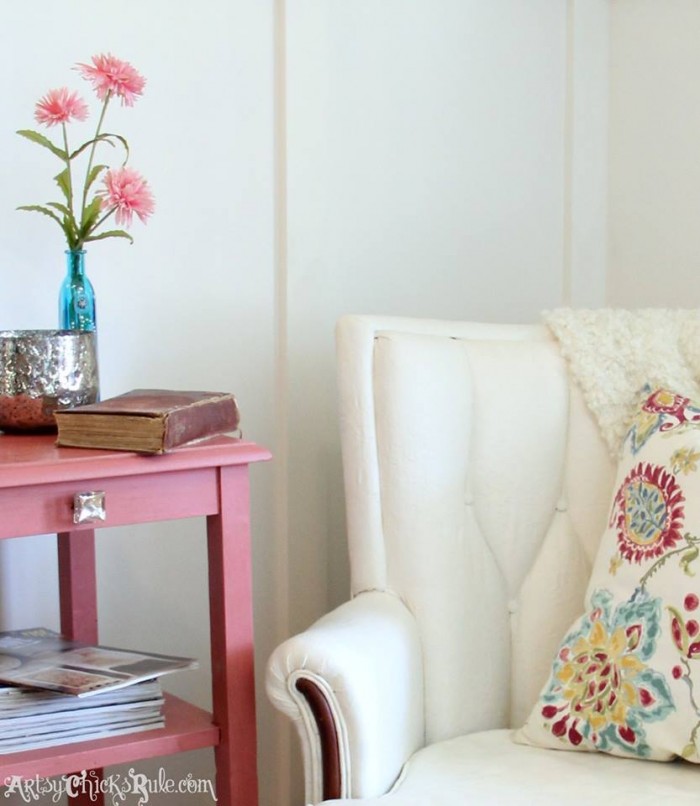 Thrifty French Chair from Nancy at Artsy Chicks Rule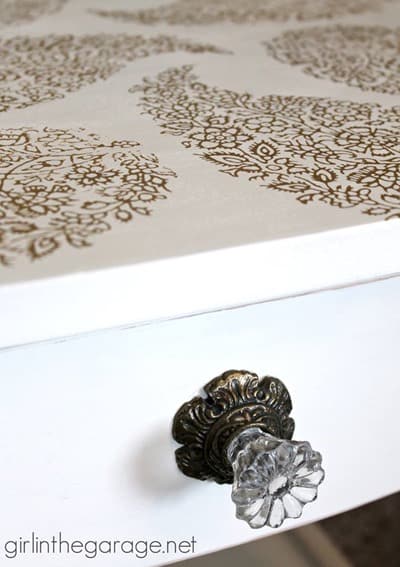 Pretty in Paisley from Jen, Girl in the Garage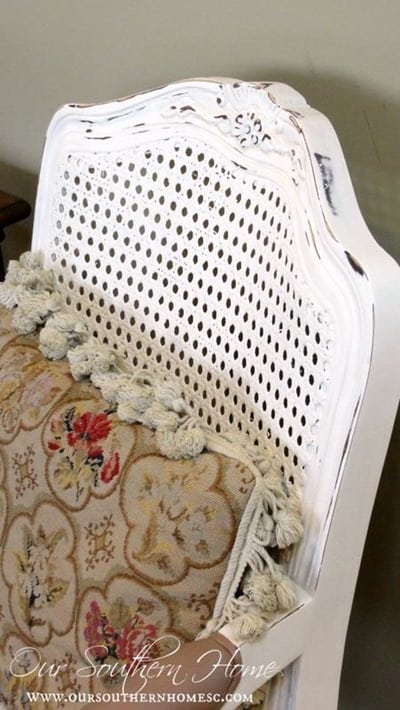 French Chair from Christy, Our Southern Home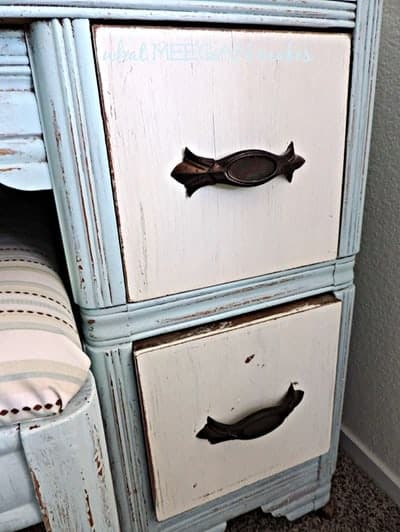 Vanity from Meegan at What Meegan Makes
Remember to come back and leave me a little note after you visit my friends. I love hearing from you.
As always, thanks for being here and have a great day, Kathy