Beach inspired dresser in blue and white with stenciled numbers.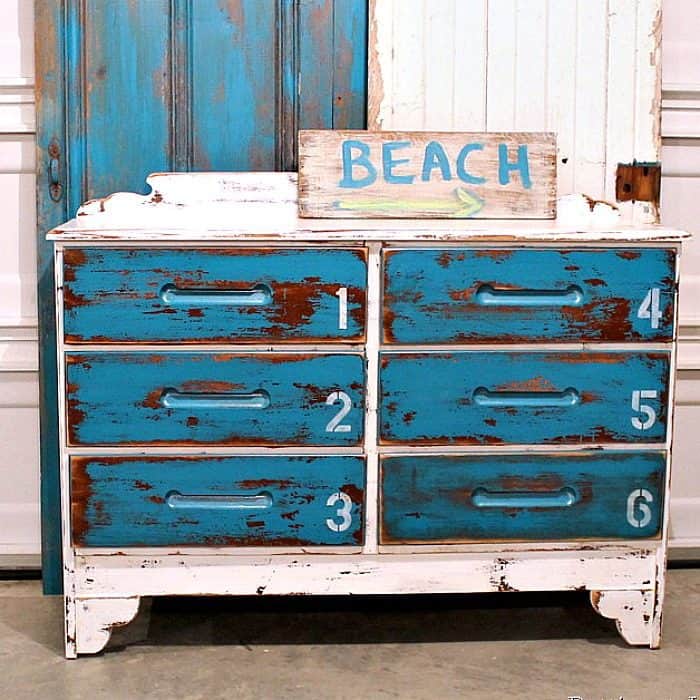 What do you think about this little blue and white number (no pun intended).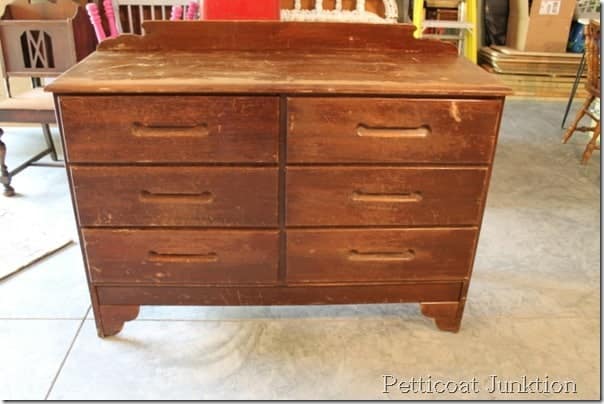 Numbers and letters seem to be the latest decorating rage and I couldn't wait to jump on the band wagon. I purchased this beat-up dresser at the Nashville Flea Market and it was a perfect candidate for the beachy numbered look.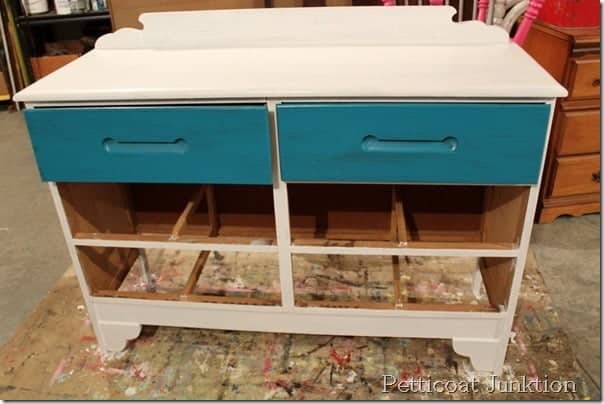 I painted the casing in a satin white and the drawers are a custom mix from Home Depot. The look in this photo is not what I was going for. I wanted it very heavily distressed and worn looking.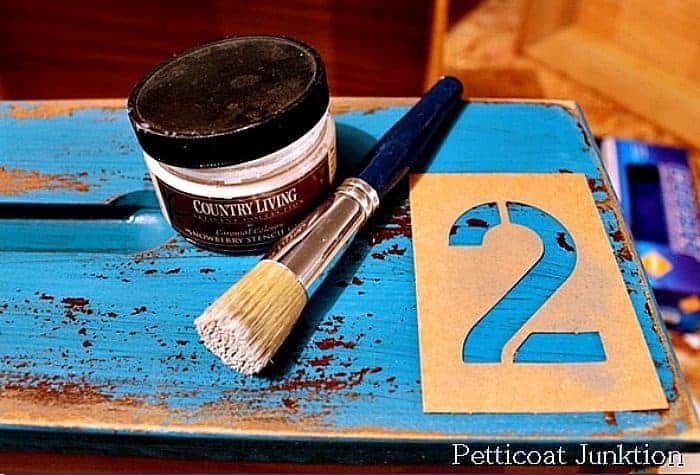 After I distressed all that beautiful paint. That's the look I'm going for. I used white stencil crème, a stencil brush, and simple block number stencils.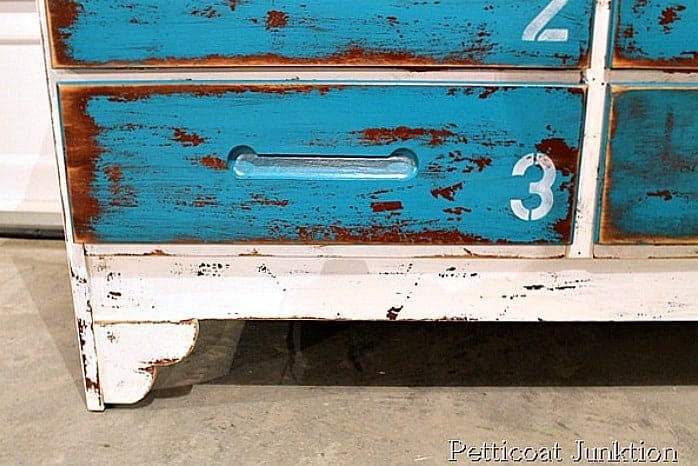 I do have some words of wisdom to share. Make sure you have your drawer sitting right side up before you paint the number on. You don't want the number to be on the wrong side of the drawer and upside down. It will take a while to correct if you mess it up…..says the voice of experience.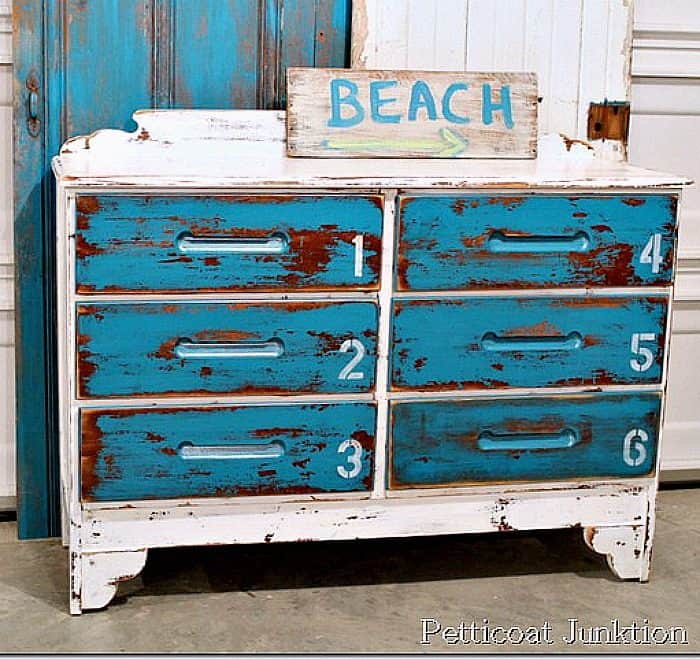 All put together and looking beachy. The Beach sign is just a little something I whipped up! You can find the tutorial for this sign and more beach signs featuring crabs and lobsters here.
Anyone else headed to the beach this summer?
update 8/5/13….8 paint projects using latex paint