Layer Paint Using Vaseline
Learn how to layer paint using Vaseline. The Vaseline layering technique is easy and the video tutorial will walk you through the process.
Do you guys remember the days when shabby chic pink and white decor was all the rage? I do, but I forgot how much I love the look. Working on this project and seeing the results reminded me how pretty shabby chic can be.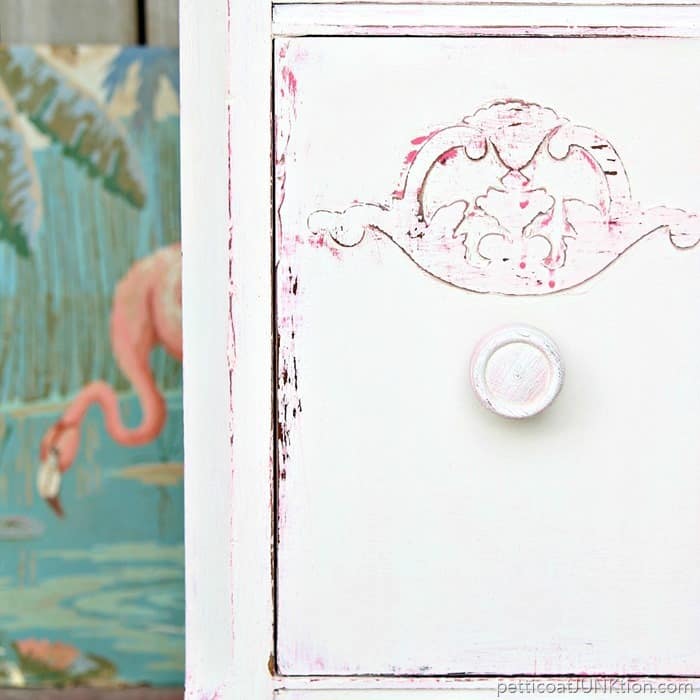 Shabby Chic Pink And White Paint Layers
Today is themed furniture day and the theme is "layered", meaning layered paint. For the theme I layered off-white paint over pink paint and I'm in love. Patting myself on the back. You know I do that sometimes.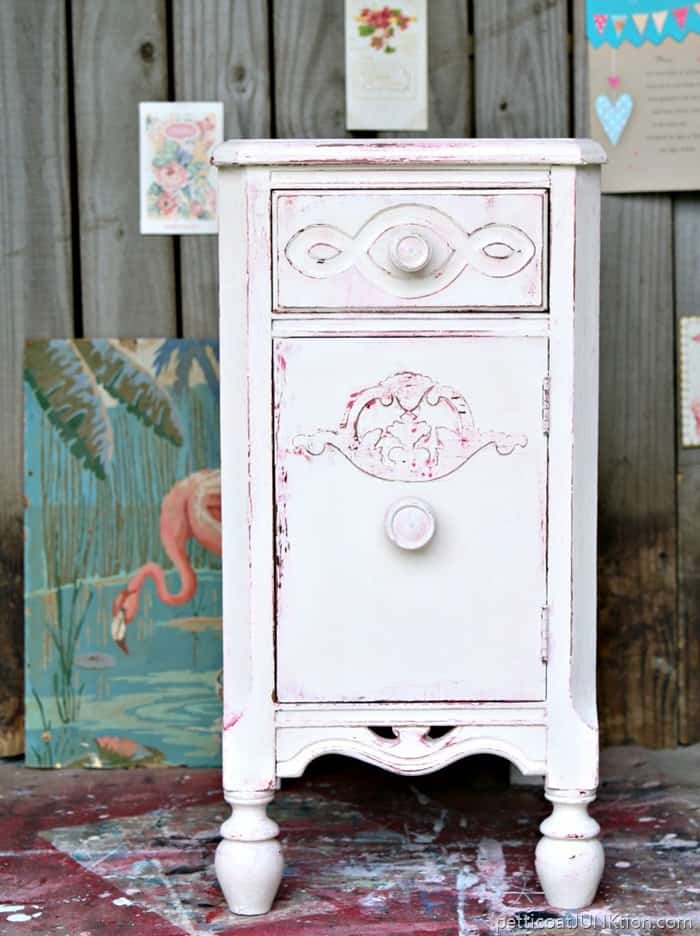 The piece I choose for the makeover is perfect for layered paint. Look at all those gorgeous details.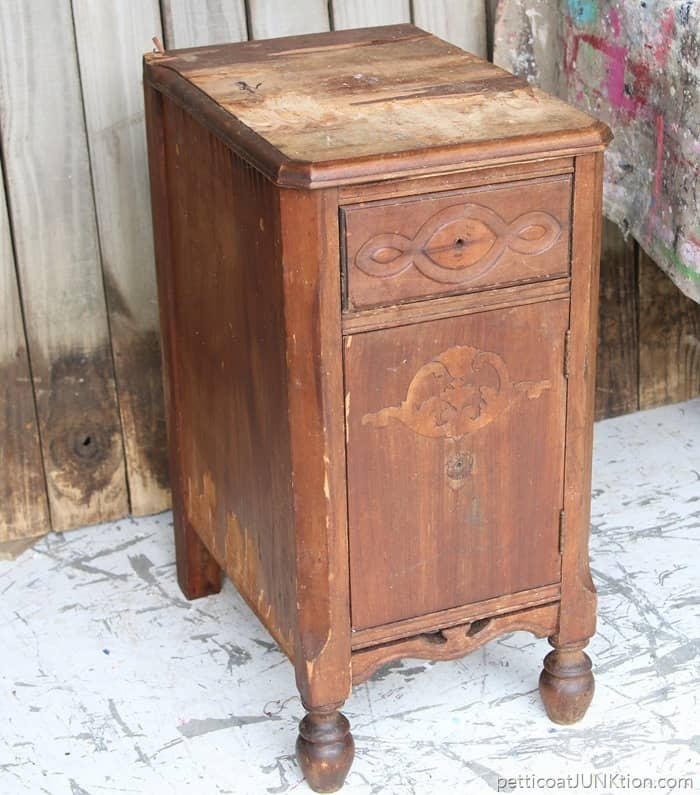 I bought the nightstand/end table/ whatever you want it to be, at My Favorite Junk Shop for ten dollars. Does it look a little odd to you? That's because it's one half…or less…of a vintage vanity. The peeling veneer and missing hardware didn't scare me off at all. I knew at first sight that it would be a shabby chic stunner.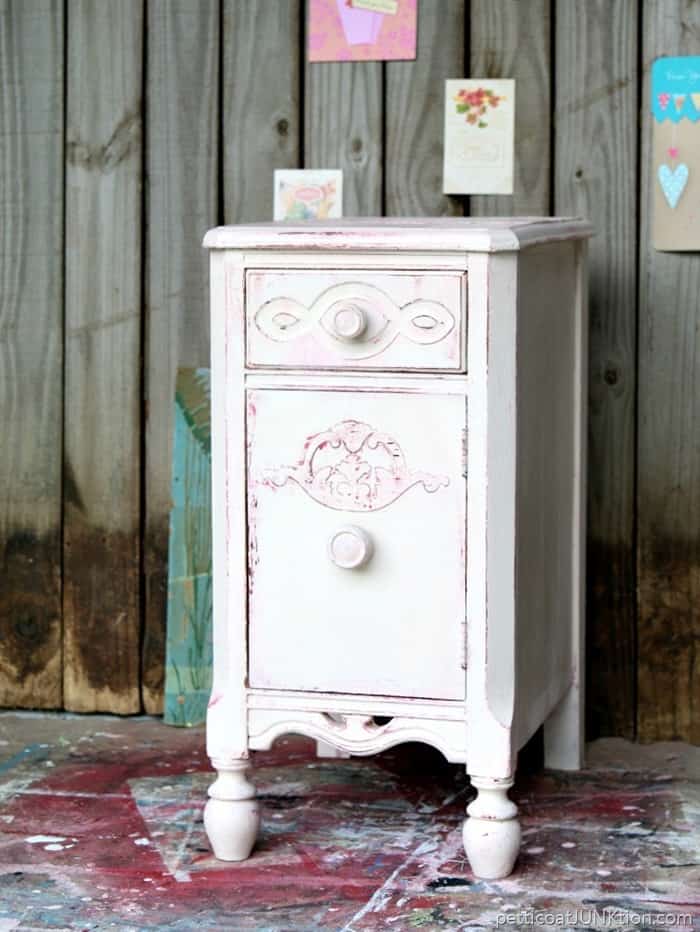 The beautiful decorative detail on the vanity door was still intact. Win-Win. Usually the wood appliques are in pieces. The knobs I decided on for the makeover were salvaged from the white-washed coral chest of drawers I painted earlier this year. The knobs work well because they don't over shadow the pretty wood details.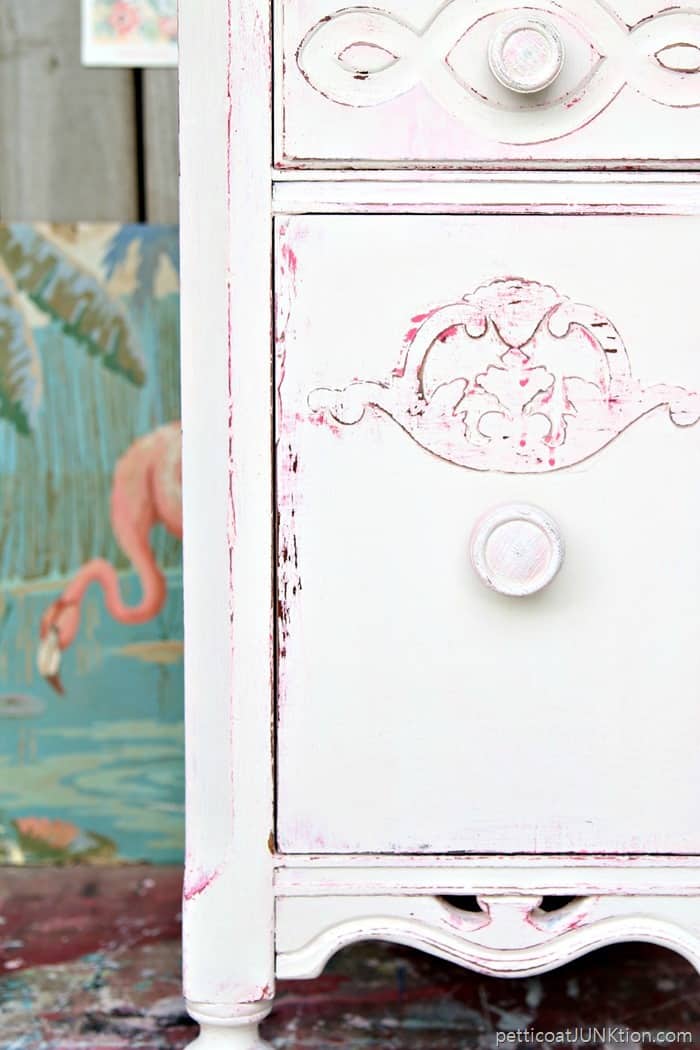 And how about the little curvy detail on the bottom??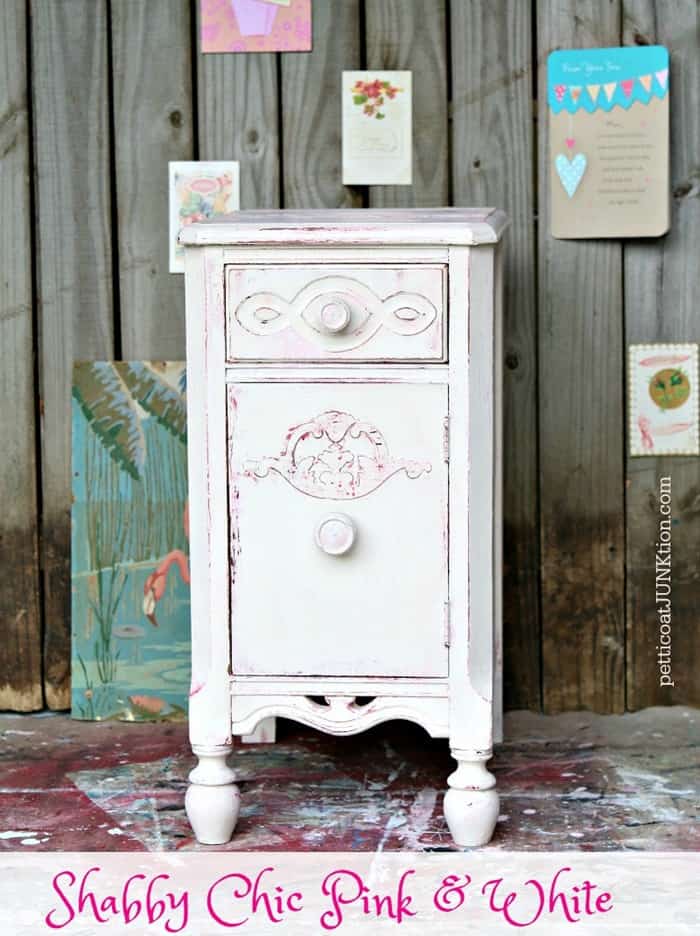 I made a video of the whole process. The best way to learn. See the video below.....
Favorite DIY Tools and Paints:
Beyond Paint for Furniture 
Ryobi Drill (cordless)
Mouse Sander (cordless)
FrogTape Painters Tape
Howard's Restore-a-Finish
Rustoleum Heirloom White Spray Paint
Rustoleum Metallic Copper Spray Paint
(Affiliate links for your convenience, read affiliate disclosure here)
Now it's time to take the "layered" tour. The DIY Furniture Girls project photos are below. Just click the photos to see the complete makeover. I'll see you guys next week. Have a great weekend.