I bought some goodies at the junk shop and I'm sharing the photos today. I've already started working on a couple of the furniture pieces and I'm curious to see what you think of them. I hope to share the updated furniture tomorrow.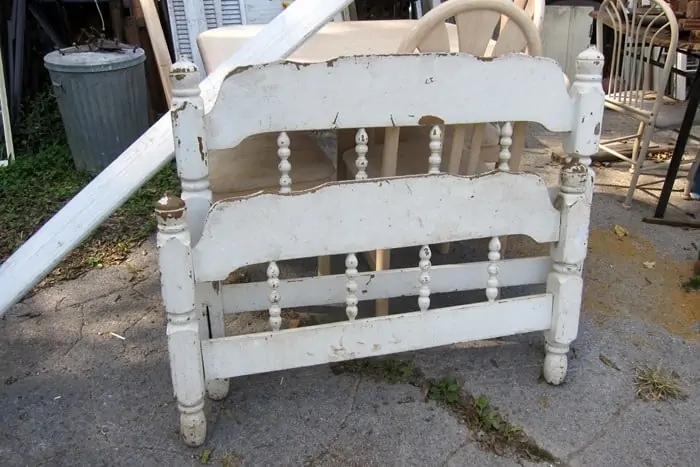 The twin bed is perfectly shabby chic, at least for some people. I got the bed and the rails for $20. That was a steal.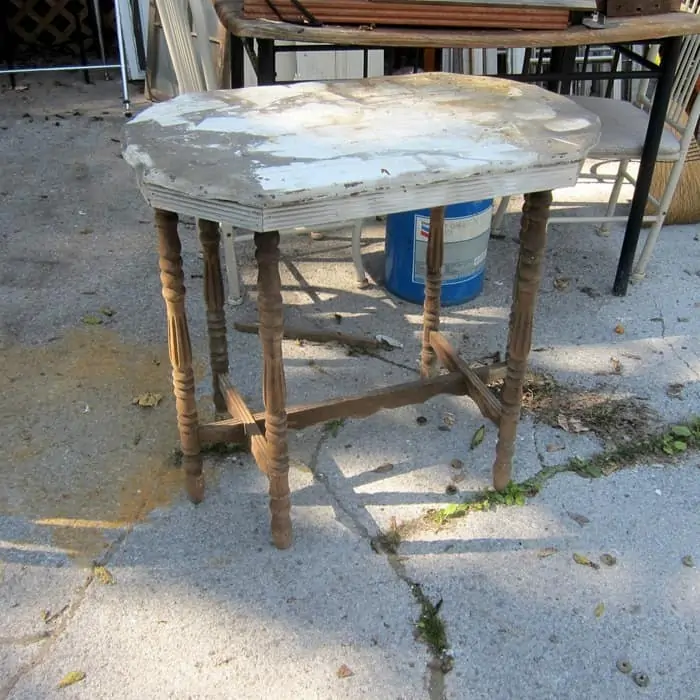 You can't really call this table shabby chic. It's just a hot mess right now. I think it could be beautiful though. First thing to do is clean it up.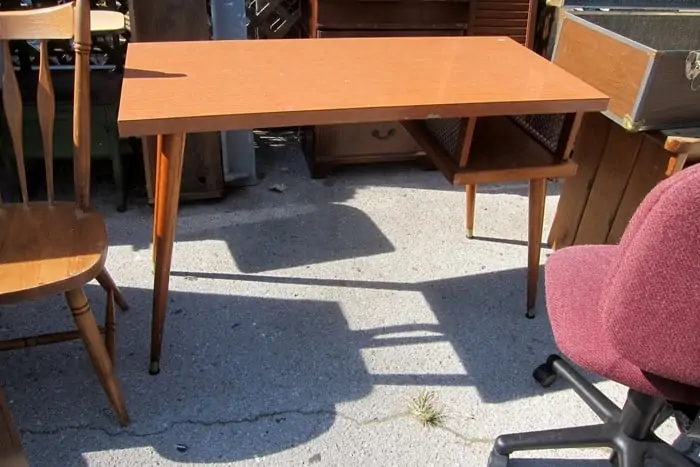 The mid century style desk was $20. It is so sleek looking. I don't know if you can see it but the open shelf area had those decorative metal manels on the sides. I was going to paint the desk but I think I may sell it as is.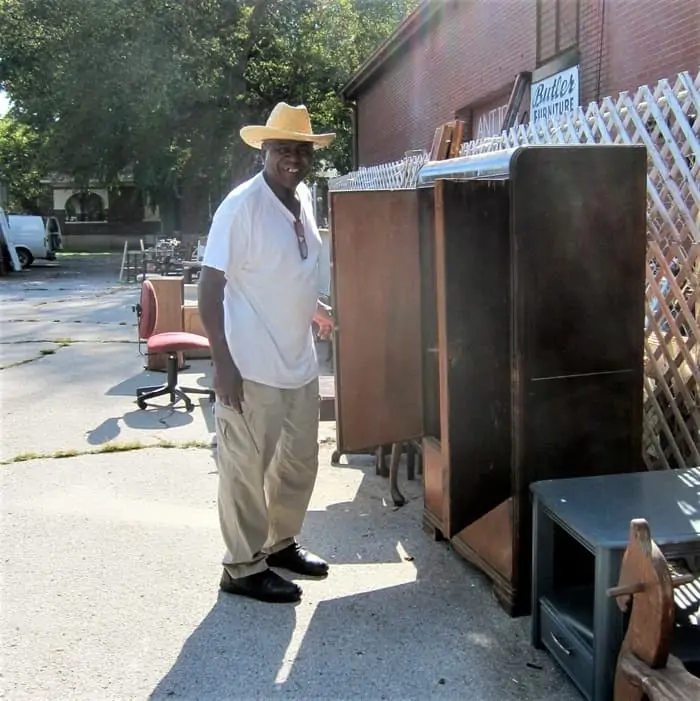 Mr. Butler, the owner of the junk shop, working on a piece of furniture. He repairs some pieces and sells others as is.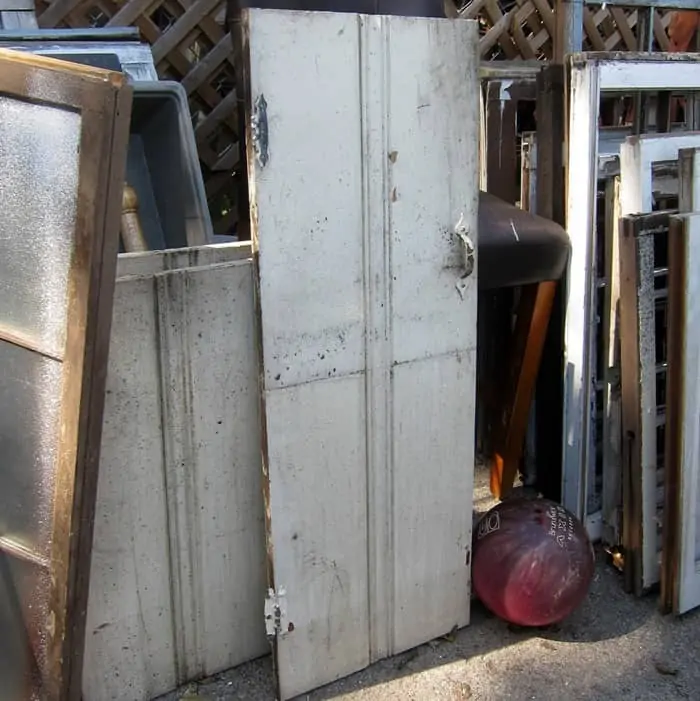 I liked the big cabinet door but not the smaller ones.
And guess what. Mr. Butler came around the corner with the mate. I bought both of these. I think they would make cool signs.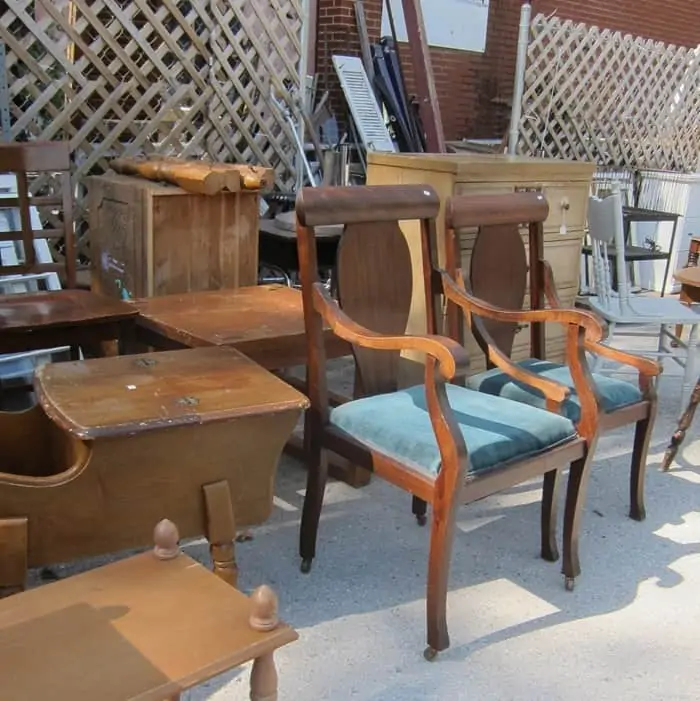 I passed on the chairs although I really like them. the seats aren't the kind you can just take off easily to re-cover.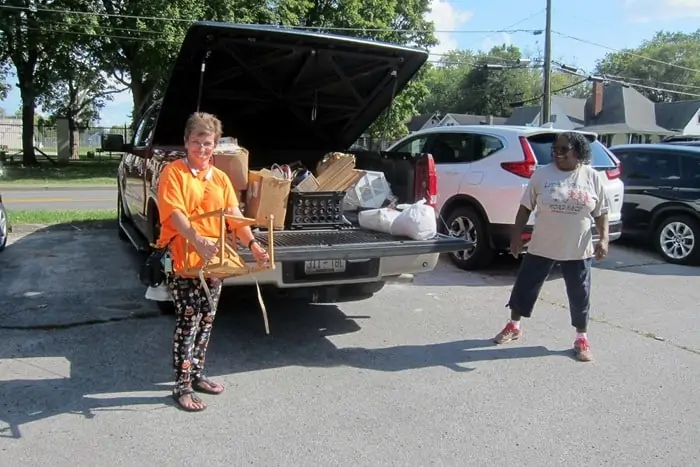 I ran into one of the girls who works at You Never Know in Clarksville where I have a booth. The lady on the right is Mrs. Francis, She is Mr. Butler's sister and she hates for me to take her picture. She is going to be a little upset with me.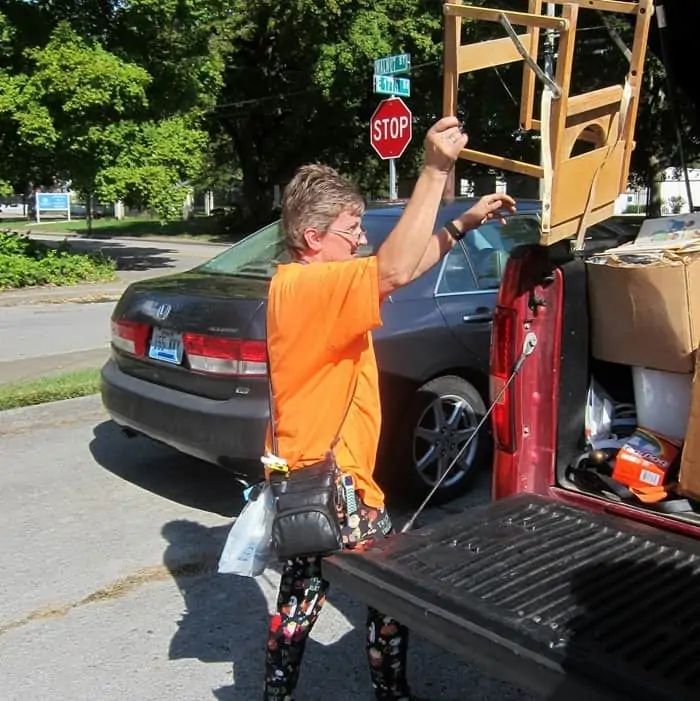 Jamie had a load of stuff. Too bad she beat me to the shop and was loading up as I was just getting there.
What did you think of my finds and do you have any project ideas for me? Thanks for being here, Kathy
Author: Kathy Owen (Petticoat Junktion)
Kathy is the founder of PetticoatJunktion.com, a home décor blog focused on repurposing and upcycling furniture, old hardware, rusty stuff, and thrifty finds into unique home décor. Kathy's projects have been featured on the Home Depot Blog, Plaid Crafts, Behr Designer Series, and in numerous magazines. Read more about Kathy here.